New Image From 'Andor'; Diego Luna Teases Dark Tone and a Much Different Cassian Andor
Andor has been described as a bleak spy thriller that will explore the inner workings of the Rebel Alliance during its most hopeless period. In an interview with Total Film, lead actor Diego Luna teased what the series will deliver, including a Cassian Andor fans will not be too familiar with. In addition to this, Total Film also released a new image from the series (see above) for its latest issue.
Luna first explained how the new series will essentially be a live-action recreation of the backstory he had already imagined for the character while preparing for Rogue One:
"I had already answered many of the questions that the show answers myself, for my process as an actor for Rogue One. Now, I had the chance to explore that with [showrunner] Tony [Gilroy], who's an amazing collaborator and beautiful writer."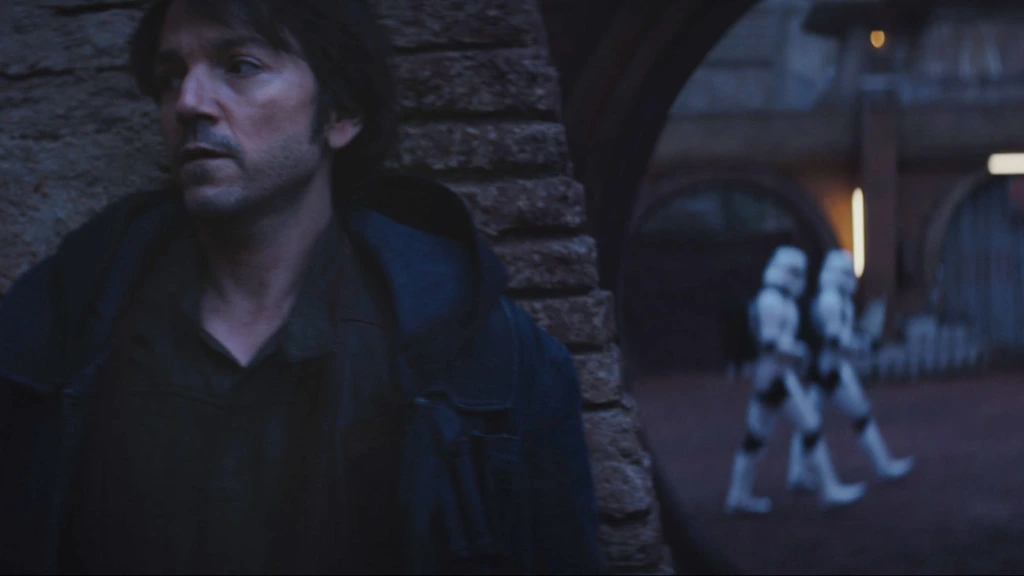 At Celebration, he said that we practically wouldn't recognize Cassian at the beginning of the series. Speaking to Total Film, he built upon that comment, saying that, while watching the series, we won't be able to believe he is the same character that gave the Rebellion its first victory in the Battle of Scarif:
"That talks about a wounded man. We find him in a place where he's not aware of how capable he is of transforming or being part of change or executing such a sacrifice, but he is the man that comes out from fighting since he was six years old. He's a very interesting, dark, wounded person. You're not going to believe that he's capable of what he does in Rogue One."
Judging from his comments, it looks like Andor will essentially be an even darker and hopeless take on the character that had no remorse about killing his contact at the beginning of Rogue One. Luna, along with showrunner Tony Gilroy, will have the chance to tell his story in excruciating detail over 24 episodes across two seasons. As revealed during Celebration, the first season will start five years before the events of Rogue One (5 BBY) and cover the first year of that period. The second season, structured in four three-episode arcs, will cover the other four years.
Andor season 1 will premiere on Disney Plus with two episodes on August 31st. Season 2 starts filming in October.
SOURCE: Total Film
Miguel Fernández is a Spanish student that has movies as his second passion in life. His favorite movie of all time is The Lord of the Rings, but he is also a huge Star Wars fan. However, fantasy movies are not his only cup of tea, as movies from Scorsese, Fincher, Kubrick or Hitchcock have been an obsession for him since he started to understand the language of filmmaking. He is that guy who will watch a black and white movie, just because it is in black and white.