'Andor' Costumes and New Story Details on Display at San Diego Comic-Con
Star Wars doesn't have a major presence at San Diego Comic Con this year, but they still brought some goodies for us to dig into. A number of official costumes have made their way onto the Lucasfilm Pavilion, including some from Andor. Courtesy of StarWars.com, the costumes themselves are ones we've seen before, but they carry with them some new details from the show.
We know the upcoming Disney Plus series follows Cassian in the early days of the rebellion. Now it turns out we will be seeing his induction into the rebel ranks, which apparently might be a more exclusive club early on. The costume description reads:
As part of his entry into the growing rebellion, Cassian Andor must undertake a dangerous mission on Aldhani.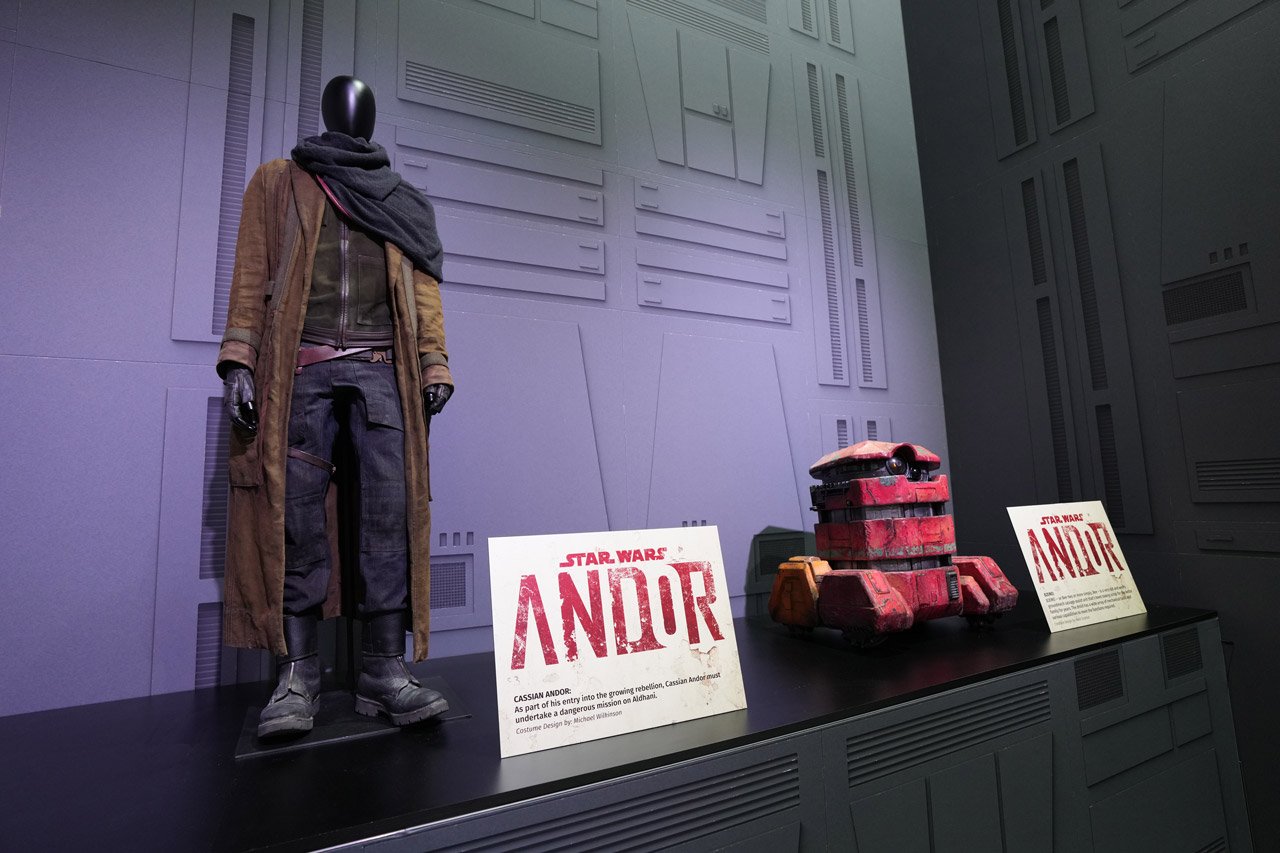 With Andor's ensemble cast, in addition to new planets like Aldhani, there is also the return of an iconic prequel location. Up next is Mon Mothma, played by Genevieve O'Reilly. First seen during Vanity Fair's coverage, the costume description for the future rebellion leader indicates a return to Coruscant. It reads:
The Imperial Senator from Chandrila, Mon Mothma carefully navigates the dangerous shadows of Coruscant politics in her efforts to build a rebellion.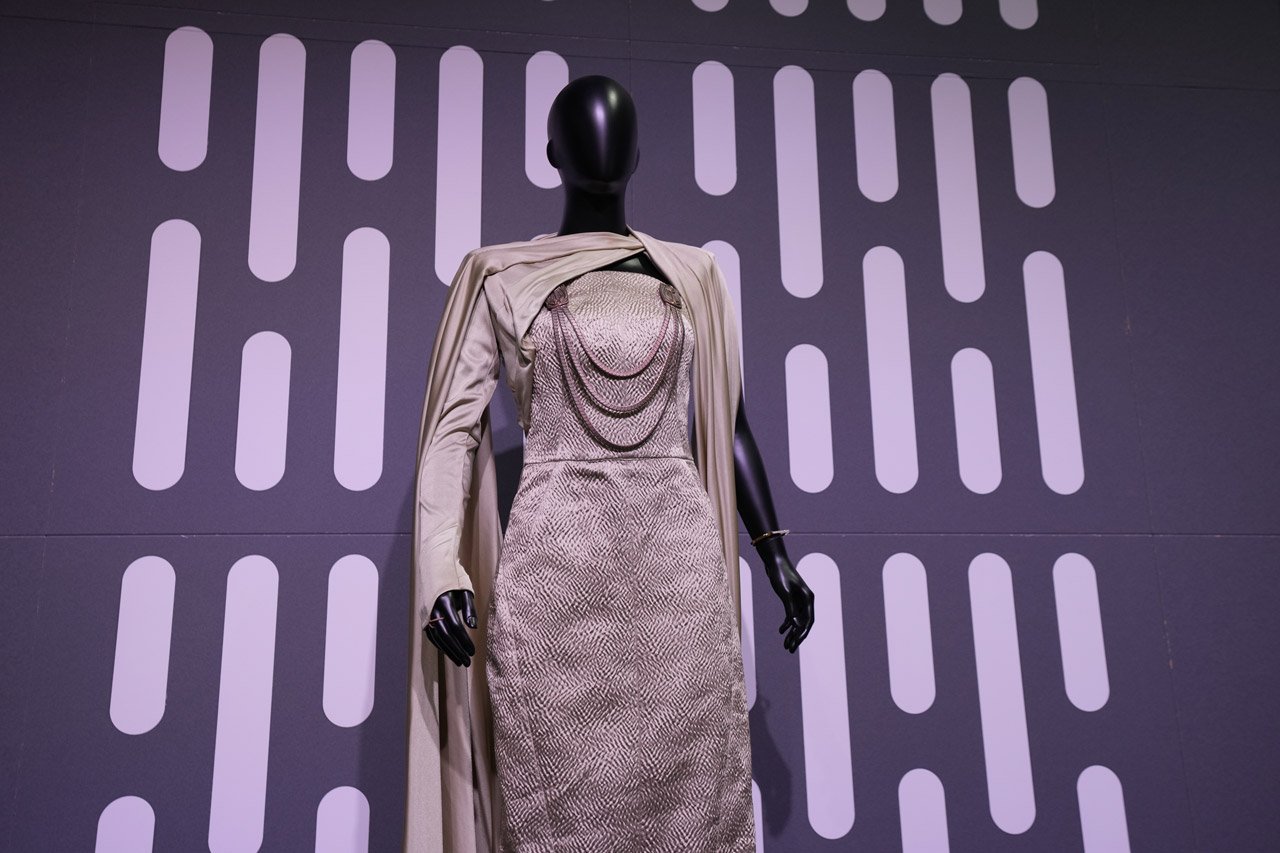 And in the final peak from San Diego, we learn a bit more about the new droid being introduced in the show. B2EMO, or Bee, is a close companion and family friend to Cassian. Made by Neal Scanlan, its description reads:
B2EMO — or Bee-two or more simply, Bee – is a very old and weary groundmech salvage assist unit that's been towing scrap for the Andor family for years.  The droid has a wide array of mechanical tools and various capabilities to meet the functions required.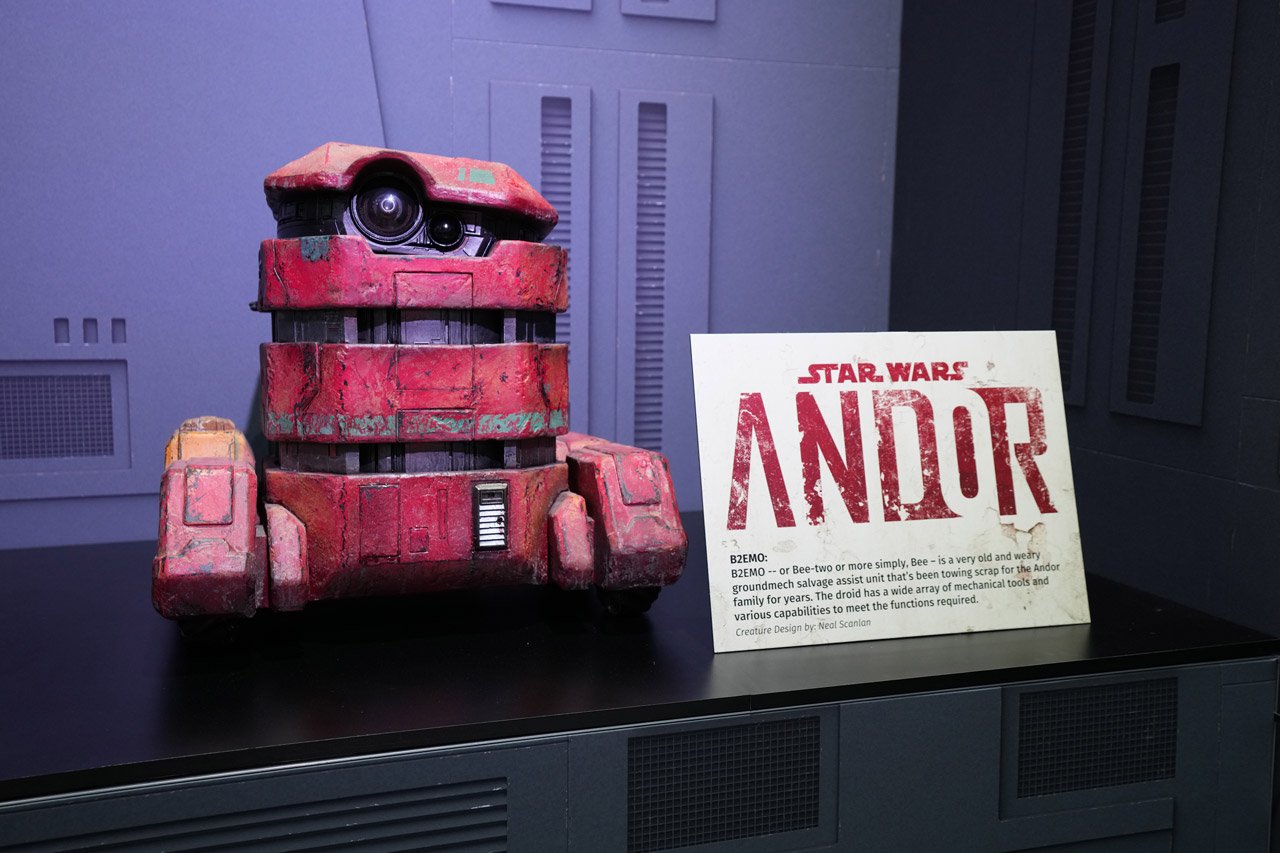 The Lucasfilm Pavilion is also housing a number of costumes from The Mandalorian, The Book of Boba Fett, and Obi-Wan Kenobi. Check out all of those on StarWars.com.
If you're wondering what other Star Wars news is coming from San Diego Comic Con, Lucasfilm Publishing has a panel Friday at 1pm Pacific Time.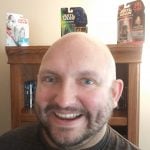 Nate uses his love for Star Wars and movies in general as a way to cope with the pain of being a Minnesota sports fan. When he's not at the theater, you can usually find Nate reading a comic, listening to an audiobook, or playing a Mario video game for the 1,000th time.