Week In Review – 'The Bad Batch' Season 2 Release Date, 'Solo' Follow-Up, 'Obi-Wan Kenobi' Toys, and More
Much to catch up on, we have. Star Wars is more alive than ever!
From news about the second season of The Bad Batch, to our robust review of Part 3 of Obi-Wan Kenobi, to the announcement about the new Star Wars Celebration, to a possible Solo follow-up, this week was packed with new information and updates from around the galaxy.
Check out our weekly roundup below, capturing all that happened between May 29 and June 5, to make sure you don't miss a thing!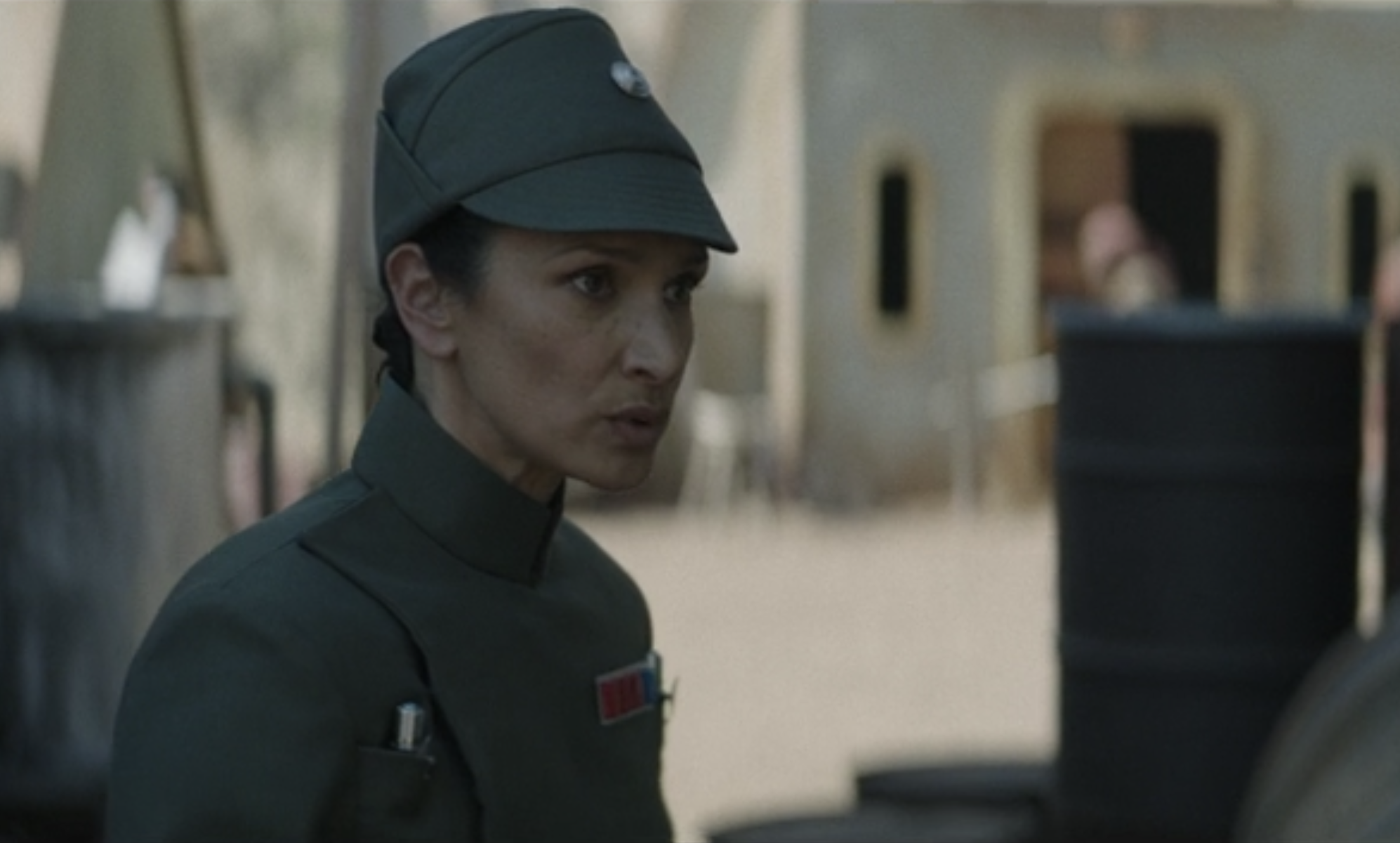 MOVIES/TV
June 4 – Indira Varma on How She Got the Part in 'Obi-Wan Kenobi', and Being On Set With Ewan McGregor
Indira Varma was the first actor, besides Ewan McGregor and Hayden Christensen, we learned would be joining Obi-Wan Kenobi, when Deadline reported it in March 2021. Now, in a new interview Varma revealed how she got the job.
June 4 – 'Obi-Wan Kenobi' Writer Joby Harold Reflects on First Half of the Series
Joby Harold, one of the main writers and executive producers behind Obi-Wan Kenobi, has spoken with Vanity Fair to answer some of the many questions fans have had with the first half of the limited event series and reflects on some of the show's biggest moments so far. Check out the interview!
June 4 – Dave Filoni Has a Story Idea for Ahsoka Tano and Luke Skywalker's First Meeting
Dave Filoni has revealed that he has an idea of what their first meeting between Ahsoka and Luke Skywalker would look like, but he hasn't decided upon where and how to tell that story. Read more!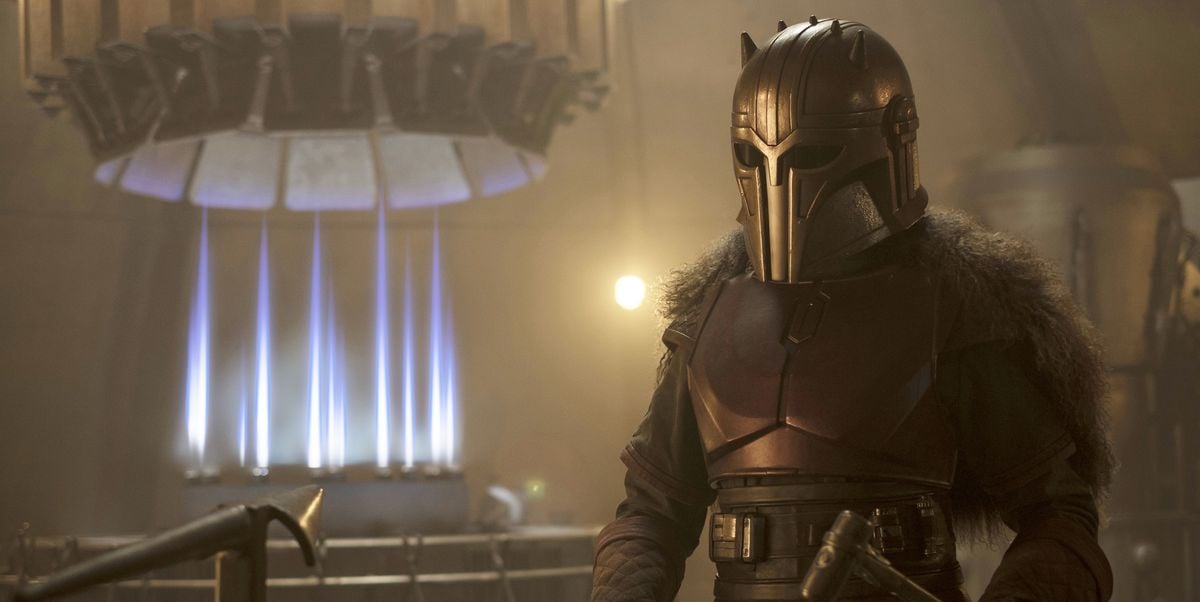 June 4 – 'The Mandalorian' Star Emily Swallow Confirms the Armorer Will Have a Larger Presence in Season 3
Emily Swallow will return as the Armorer in The Mandalorian season 3 and talks about what it's like for her to expand the role moving forward.
June 4 – 'Obi-Wan Kenobi' Star Indira Varma Gives More Details on Her Character
Part III of Obi-Wan Kenobi introduced us to Indira Varma's Captain Tala, a character that, despite only appearing in a couple of seconds in the trailer, has an important role in the story. Varma recently expanded upon her character and what it was like to be on set with Ewan McGregor.
June 3 – 'Star Wars: The Bad Batch' Season 2 Will Debut September 28th on Disney Plus
A promotional image on Disney Plus has quietly revealed that Star Wars: The Bad Batch will be returning earlier than some may have expected, with the second season set to premiere on Wednesday, September 28th.
June 3 – 'Obi-Wan Kenobi' Writer on Using Padmé and Darth Vader To Build Obi-Wan's Character Arc
In a new interview with Nerdist, Obi-Wan Kenobi head writer Joby Harold went on to explain how the team behind the series used Padmé and Darth Vader to build Obi-Wan's arc in the show. Check out the story!
June 3 – Report Suggests Taika Waititi's 'Star Wars' Movie Will Film in LA; Lucasfilm Still Aiming for December 2023 Release
The latest report from Production Weekly suggests that preparation for Taika Waititi's untitled Star Wars movie is ramping up. With Kathleen Kennedy recently saying they are aiming for Waititi's movie to release in December 2023, the expectation is the film would need to begin filming this year. Learn more!
June 2 – 'Obi-Wan Kenobi' Star Moses Ingram on Attending Jedi School With Ewan McGregor
Moses Ingram's Reva is a key character in Obi-Wan Kenobi and opened up about some behind-the-scenes details about her preparation for the role.
June 2 – Temuera Morrison Wishes He Did Some Things "A Little Bit Different" in 'The Book of Boba Fett'
Temuera Morrison recently reflected on The Book of Boba Fett a few months after the series finale, and admitted that there are some things that, looking back, he would now change about his performance. Speaking to Screen Rant, Morrison made sure to give a big shoutout to his co-star Ming-Na Wen, and everybody working behind the camera on the series. Read the full story!
June 2 – Jon Kasdan Believes 'Solo' Follow Ups Will Happen; Says Jon Favreau is the Person To Do It
At Star Wars Celebration, Solo: A Star Wars Story co-writer Jon Kasdan was asked if he sees a future for the stories left open-ended at the end of the film. He not only believes they will continue, but feels Jon Favreau, who Kasdan said is a big fan of Solo (and was also in it), is the person to continue these threads in future live-action stories. Read the full story!
June 1 – Review: 'Obi-Wan Kenobi' Part III — The Stakes Are Raised as the Presentation Falters
Against all expectations, the third episode of Obi-Wan Kenobi gets down to business from the get-go and amps the core interpersonal drama. While last week's two-episode debut spent all the time it needed to properly set up the main conflict and explore Obi-Wan at his lowest, episode 3 marches forward with decision and promptly brings Vader into the picture. Read our full review before Part 4 launches this week!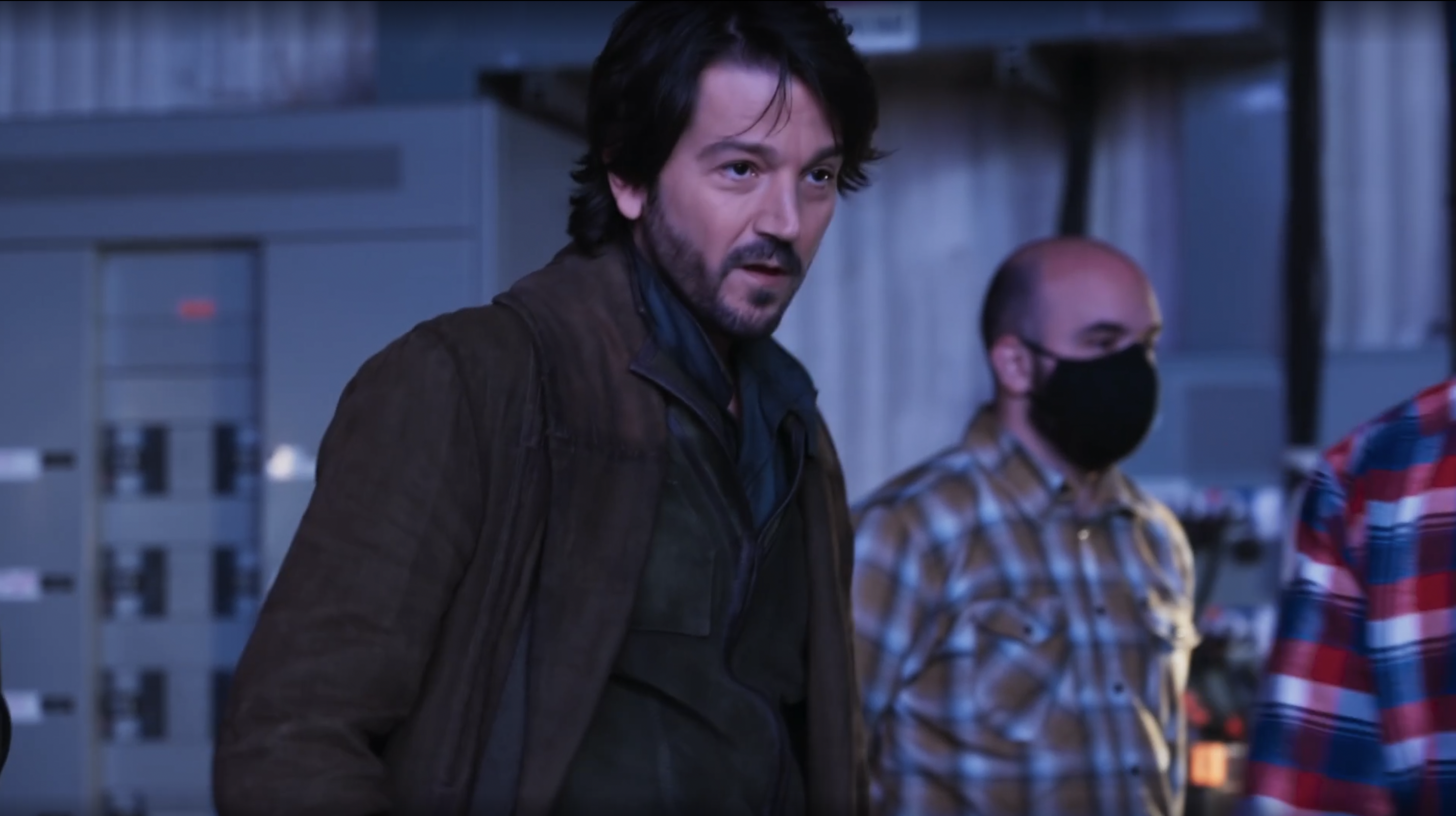 June 1 – 'Andor' Writers for Episodes 1-7 Revealed by WGA
Lucasfilm revealed that the first two episodes of the 12-episode first season of Andor will air on August 31st. Now, according to a WGA listing, we know who the credited writers will be for the first seven of the 12. Learn more!
May 31 – UPDATE! 'Obi-Wan Kenobi' Sees Largest Worldwide Disney Plus Premiere Ever
The first two episodes of Star Wars: Obi- Wan Kenobi have seen the largest global debut for a Disney Plus original series yet – a most impressive bit of news when considering that the series arrived against the debut of competing streamer Netflix's Stranger Things 4: Volume 1, which also arrived everywhere that service is available.
May 30 – Kathleen Kennedy "Patiently Waiting" on Donald Glover's Availability For 'Lando' Disney Plus Series
In a new interview with Cinemablend at Star Wars Celebration Anaheim, Lucasfilm president Kathleen Kennedy said that Lucasfilm is waiting for Donald Glover to be done with his other commitments to start active development on Lando. Read more!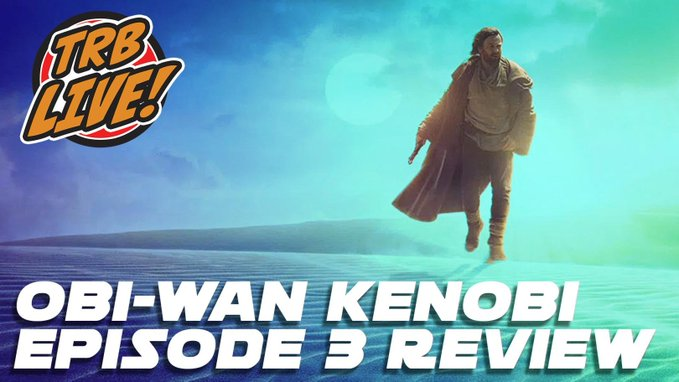 PODCASTS
June 2 – The Resistance Broadcast – 'Obi-Wan Kenobi' Part 3 Review (Video and Audio)
Obi-Wan Kenobi part 3 is here and we review the entire episode. We rate the episode 0 to 10 (using Ben faces), talk about our favorite parts, Easter eggs, and discuss the episode overall. We also speculate on what's to come in part 4 of Obi-Wan Kenobi next week and feature comments from listeners and members of the Resistance! Watch/listen now!
BOOKS/TOYS/COMICS/GAMES
June 2 – "Obi-Wan Wednesdays" Unveils New Black Series Figures, Funko Pops, and More
New toy alert! It looks like we're getting more Funko Pop! and Black Series figures in addition a couple new lightsaber crafting kits. Check out the news about upcoming collectibles.
EDITORIALS/SPECIAL ANNOUNCEMENTS
May 31 – Editorial: There's Room in the Galaxy for All of Us
One of our writers shares his love for Star Wars and how, being part of the queer community, he looks towards the future with hope. This special editorial is here to celebrate Pride month. Check it out.
May 29 – 'Star Wars' Celebration Returns to London in April 2023
Ready for another Star Wars Celebration? Lucasfilm announced that the convention will be happening again next year, and it will be returning to London April 7-10, 2023.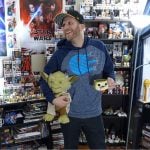 Tony Gorick is a self-proclaimed candy connoisseur with a passion for Star Wars and roller coasters. Whether he's working at his friend's arcade or watching classic Saturday morning cartoons, he does so with unsettling enthusiasm.