'The Mandalorian' Star Emily Swallow Confirms the Armorer Will Have a Larger Presence in Season 3
After teasing the return of the character last year and appearing in the fifth episode of The Book of Boba Fett, last week we finally got confirmation that Emily Swallow will return as the Armorer in The Mandalorian season 3. Shortly after she participated in the "Mando+" panel at Star Wars Celebration, where a trailer for the third season featuring the character was also shown, Swallow was interviewed by Ash Crossan for Screen Rant.
The actress first confessed that, for the Armorer, she doesn't really spend a lot of time thinking about the character's backstory when preparing for the role:
"Jon and Dave tell me remarkably little… Which I do appreciate, they leave it up to me. You know, I usually do come up with a pretty detailed backstory for characters, but I haven't with her. And I think part of that is that it changes a lot for her. It changes depending on the needs of the moment she's having, because she's such an archetypal figure. She represents so many ideas, she represents this larger influence in Din Djarin's life, so I find it is helpful to not attach super specific personal things to her. I do that for more personal moments, I do that for more personal interactions she has with him. I do sort of attach things that I can connect to, that I find could help with particular scenes. But I find it is constantly shifting, depending on what new information they give me for what's going to happen in an episode. And I say 'Well, maybe it's more helpful if this is where she's coming from, or maybe this happened in her past'. So I haven't pinned her down, and I like that about her."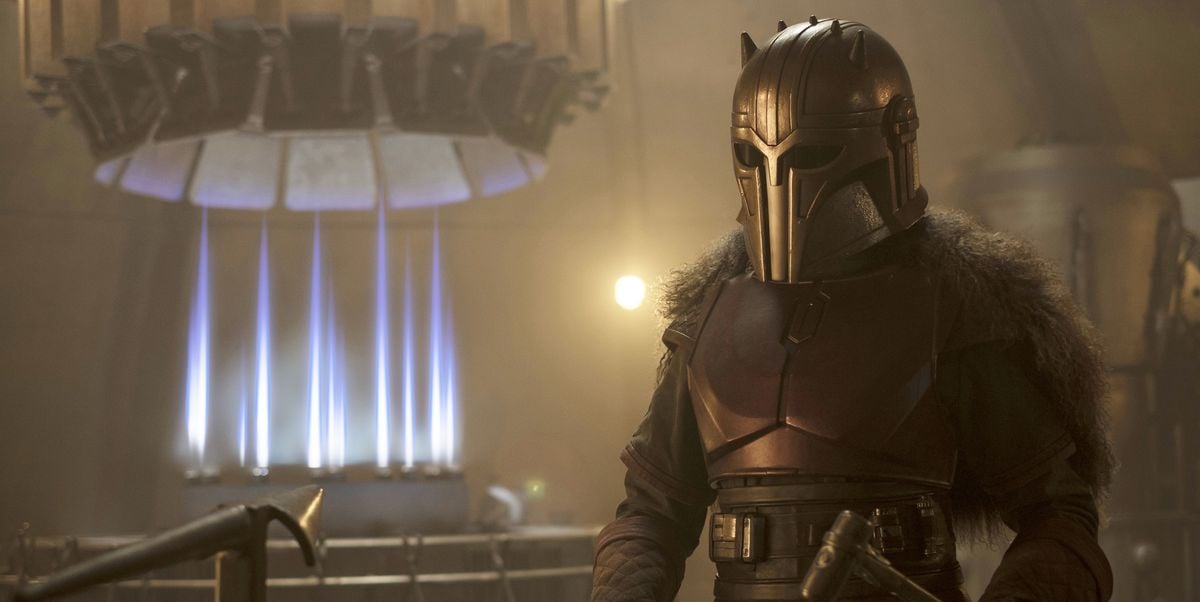 She also confirmed that the Armorer will have a bigger presence in season three when asked about it:
"She will, yes. So maybe we'll learn more, or maybe she'll remain a mystery."
This was already teased by The Book of Boba Fett, which reintroduced the character into Din Djarin's life after the events of the season 1 finale. Many things happened since the two had seen each other the last time, and we saw the results of that too in the fifth episode of the series, when she said, "Then you're a Mandalorian no more". The Armorer also set off Din Djarin in his third season quest, when she sent him to look for the living waters beneath the mines of Mandalore to redeem his sins. From the trailer shown at Celebration, we already know season 3 of The Mandalorian will pick up this storyline.
During the convention, Favreau and Filoni also announced that the third season will hit Disney Plus in February 2023. The team is currently hard at work in Ahsoka, which is filming in Manhattan Beach at the moment. Stay tuned for more news on The Mandalorian season 3, and meanwhile, you can check out the interview with Emily Swallow here:
Miguel Fernández is a Spanish student that has movies as his second passion in life. His favorite movie of all time is The Lord of the Rings, but he is also a huge Star Wars fan. However, fantasy movies are not his only cup of tea, as movies from Scorsese, Fincher, Kubrick or Hitchcock have been an obsession for him since he started to understand the language of filmmaking. He is that guy who will watch a black and white movie, just because it is in black and white.