'Star Wars: The Bad Batch' Season 2 Will Debut September 28th on Disney Plus
A promotional image on Disney Plus has quietly revealed that Star Wars: The Bad Batch will be returning earlier than some may have expected, with the second season set to premiere on Wednesday, September 28th.
Here is a screenshot we took of the image directly off of Disney Plus.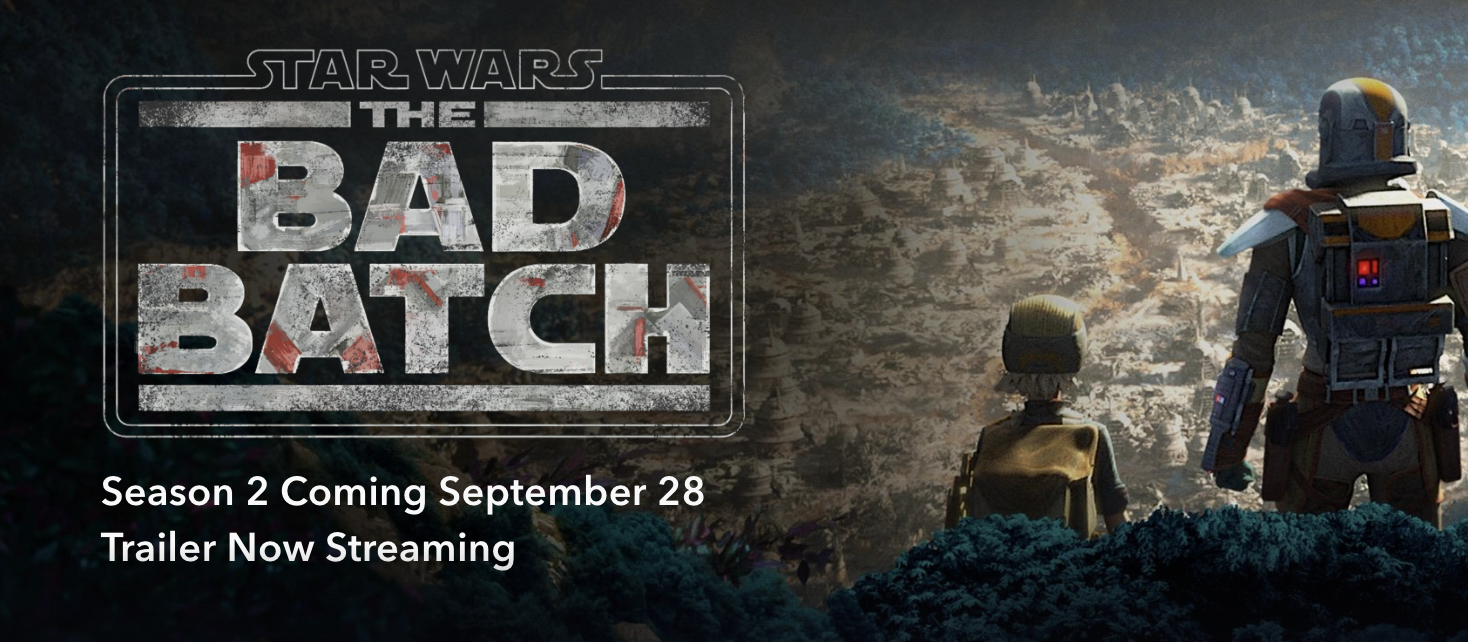 The image can be found in the top banner scroll of Disney Plus's main menu. Hat tip to this post on Reddit which first brought it to our attention. There is currently no confirmation on how many episodes the second season will have, but fans should expect a weekly roll out of The Bad Batch episodes once again, versus a binge-model.
It is curious as to why Lucasfilm did not reveal the release date with the trailer at Star Wars Celebration, as this confirmation via a Disney Plus promo image feels a bit unceremonious, but either way more Bad Batch is coming in a little less than four months. For fans who are unfamiliar, The Bad Batch is a spinoff of The Clone Wars all about Clone Force 99, also known as the Bad Batch — a group of elite clone troopers with genetic mutations.
John Hoey is the Lead Editor and Senior Writer for Star Wars News Net and the host of The Resistance Broadcast podcast
"For my ally is the Force, and a powerful ally it is."