'Star Wars' Actor Explains Why He Returned For 'Obi-Wan Kenobi'
Part VI of Obi-Wan Kenobi brought a lot to the table, from satisfying moments to cameos from well-known characters. Now, one of the actors who had a surprise appearance in the episode has discussed why he decided to come back.
WARNING: This story contains major spoilers for Obi-Wan Kenobi Part VI
As fans who have seen the finale know by now, the episode wraps up with Obi-Wan finally being able to see his old master as a Force ghost. Liam Neeson, who has been denying his involvement with the series for years now, reprised the role for a very short cameo. Now, speaking to The Hollywood Reporter, Neeson explained why he took the role:
"I certainly didn't want anyone else playing Qui-Gon Jinn, and I wanted to show my respect for George [Lucas] and that mythical world that he created. Plus, Ewan [McGregor] is a pal, and I loved working with him during The Phantom Menace 25 years ago."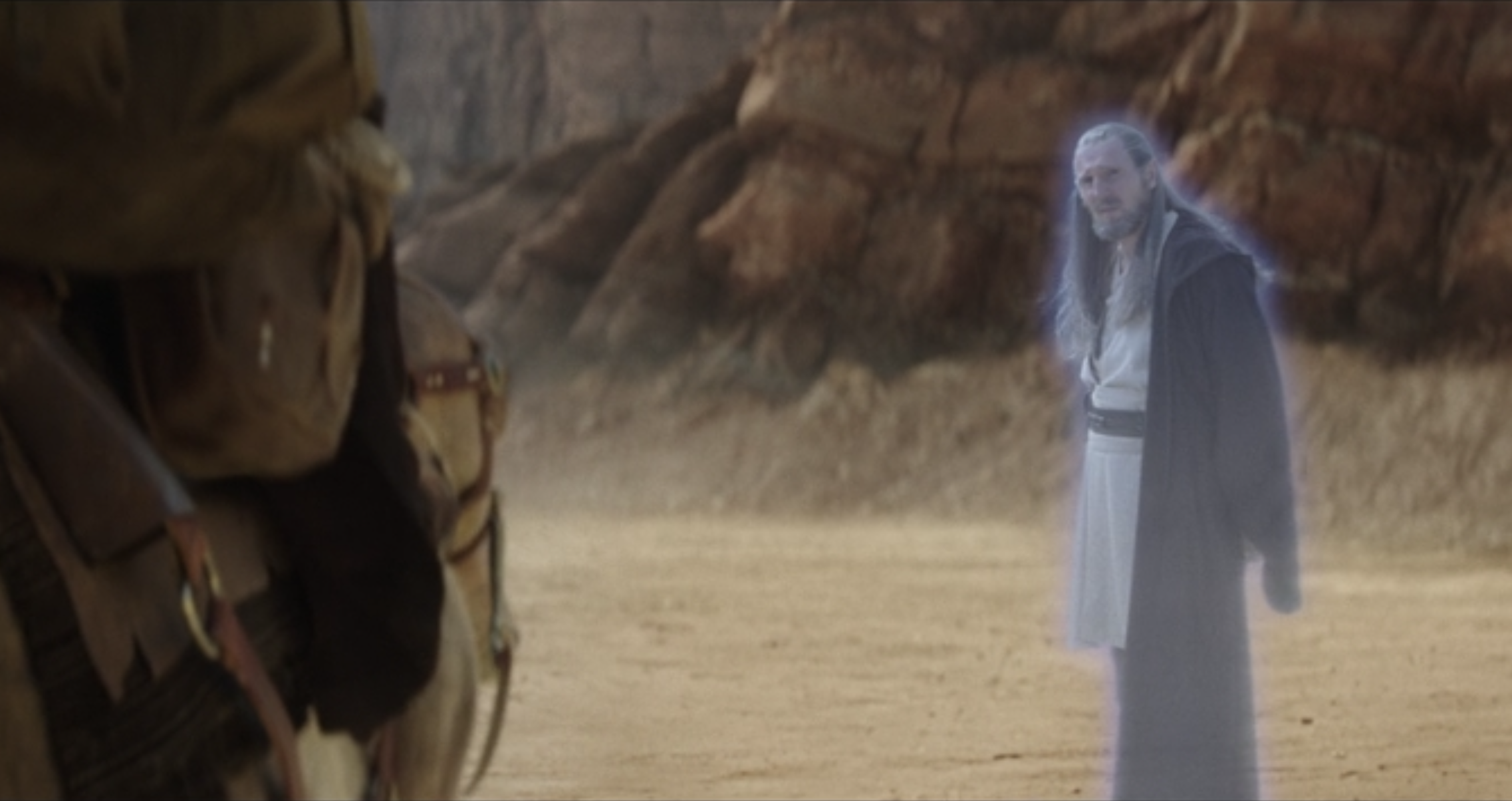 Neeson's return to the franchise has been one of the most common predictions among Star Wars fans in the lead up to Obi-Wan Kenobi. Most assumed it was a lock, and they were seemingly right. It made all the sense in the world to have the character return in the series, given what was set up by Yoda in Revenge of the Sith. An in-universe biography of the Skywalkers released last year, titled Skywalker: A Family at War, already confirmed that, in canon, Obi-Wan started to communicate with his former master 10 years after the events of Revenge of the Sith, which is exactly the timeframe of the series.
That being said, as the episode started to wrap up, many fans started to question if Neeson would indeed show up. Leaving his appearance for the very last moments was certainly bold, and the team behind the series even made us think Obi-Wan wouldn't connect with Qui-Gon by breaking what is known as the Rule of Threes. This is a basic screenwriting tool in which you set up an idea, you remind the audience later on, and then you finally pay it off. Obi-Wan tried to connect with his former master both in Part I and Part III, and when he tried again in Part VI, right before his final confrontation with Vader, he failed. With this, the screenwriters made us believe that maybe he wouldn't be able to do it after all. It's an example of how these filmmaking rules are often very effective when used and when broken.
It's unknown when (or if) we'll get to see Liam Neeson as Qui-Gon again. If they were to continue with another season, something the crew is apparently discussing, it would make sense for the character to come back, but nothing is certain at this point. Stay tuned for more news on Obi-Wan Kenobi, and check out John's review of Part VI if you haven't already. Also, our friends from The Resistance Broadcast discussed it live the day it aired — you can find that video here or on your favorite podcast app.
Miguel Fernández is a Spanish student that has movies as his second passion in life. His favorite movie of all time is The Lord of the Rings, but he is also a huge Star Wars fan. However, fantasy movies are not his only cup of tea, as movies from Scorsese, Fincher, Kubrick or Hitchcock have been an obsession for him since he started to understand the language of filmmaking. He is that guy who will watch a black and white movie, just because it is in black and white.