"Obi-Wan Wednesdays" Unveils New Black Series Figures, Funko Pops, and More
Happy Wednesday, my fellow Obi-Wan fans! We've reached the middle of the week, which means that we get to enjoy both a new episode of the Obi-Wan Kenobi series and find out what new merchandise will be releasing as part of "Obi-Wan Wednesdays".
Last week, we got a glimpse of the first batch of Funko Pop! figures, Black Series collectibles, LEGO sets, and plushies to be released as tie-ins for the series. This week, it looks like we're getting more Funko Pop! and Black Series figures in addition a couple new lightsaber crafting kits.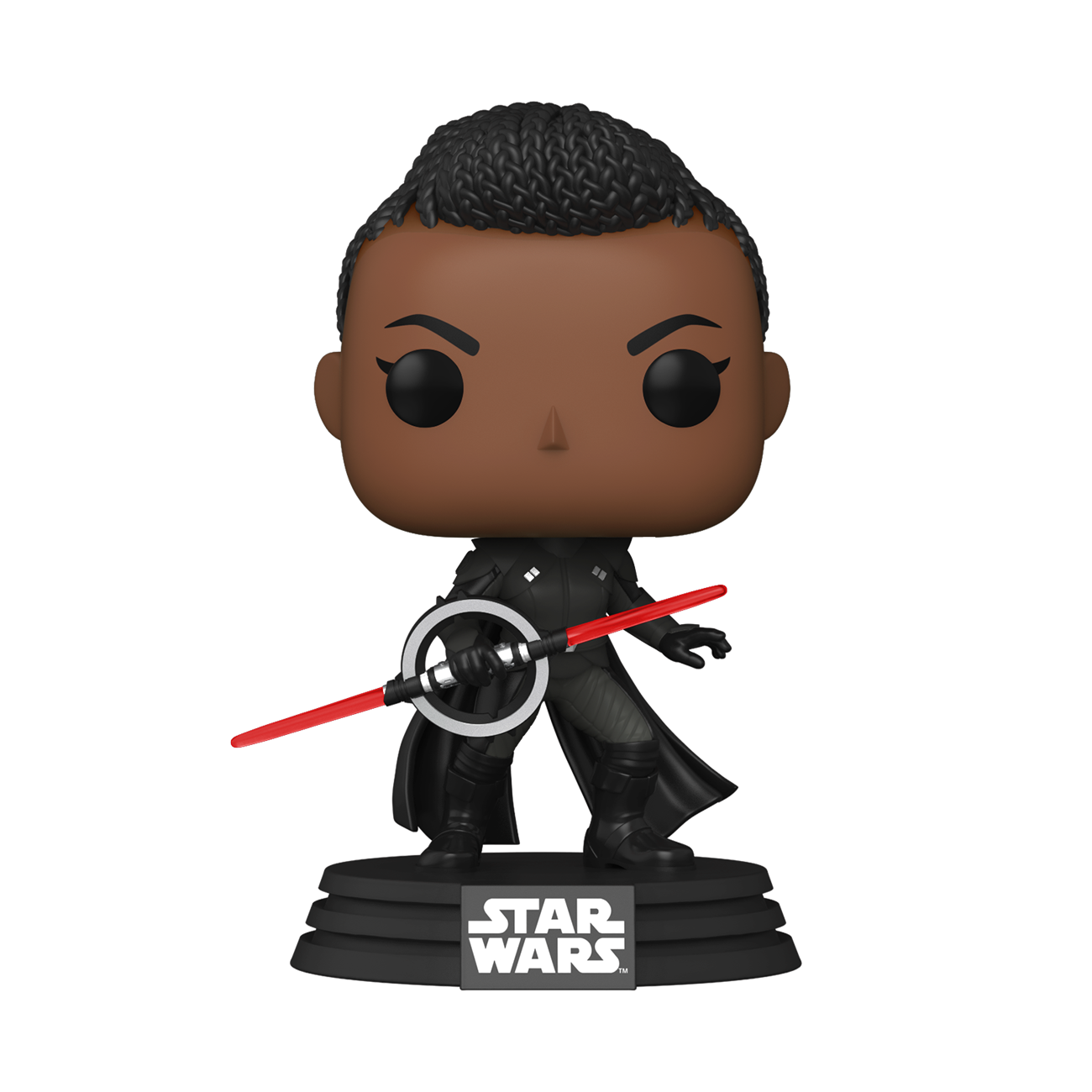 Kicking things off, we've got this week's two new Funko Pop! releases. To start, we've got Reva, the Third Sister, returning for her second figurine. While last week's Reva figure had her holding her weapon inactive at her side, this week's release shows her in a battle-ready stance with her lightsaber ignited. Clearly, she's ready to hunt some Jedi.
If roguish scoundrels are more to your liking, you can add con man Haja Estree to your desk or shelf as well. Wait, did I say "con man"? I meant to say "Jedi", of course! That's totally not a remote in his hand. And that's definitely a real lightsaber he has on his belt.
Not to be outdone, Hasbro has announced its newest Black Series action figures. If you've been hoping to snag figures of Obi-Wan and Darth Vader as they appear in the new show, now's your chance. Both figures feature poseable heads and limbs and come with attachable accessories. They'll be available for pre-order starting tomorrow, June 2nd, at 1 PM ET. You can find the Obi-Wan figure only at Target.com while the Vader figure will be available at Hasbro Pulse and most major retailers.
That's not all that Hasbro has to announce this week, however. They've also revealed Lightsaber Forge kits based on Kenobi and Vader's iconic weapons. All of the components included in these kits are compatible with previous releases in the Lightsaber Forge line, so you can combine whatever parts you want to make your own unique lightsaber or recreate the weapon of your favorite Light or Dark Side-aligned character. The kits will release on August 1st. The Darth Vader lightsaber will be a Walmart.com exclusive while the Obi-Wan lightsaber will be a Target.com exclusive.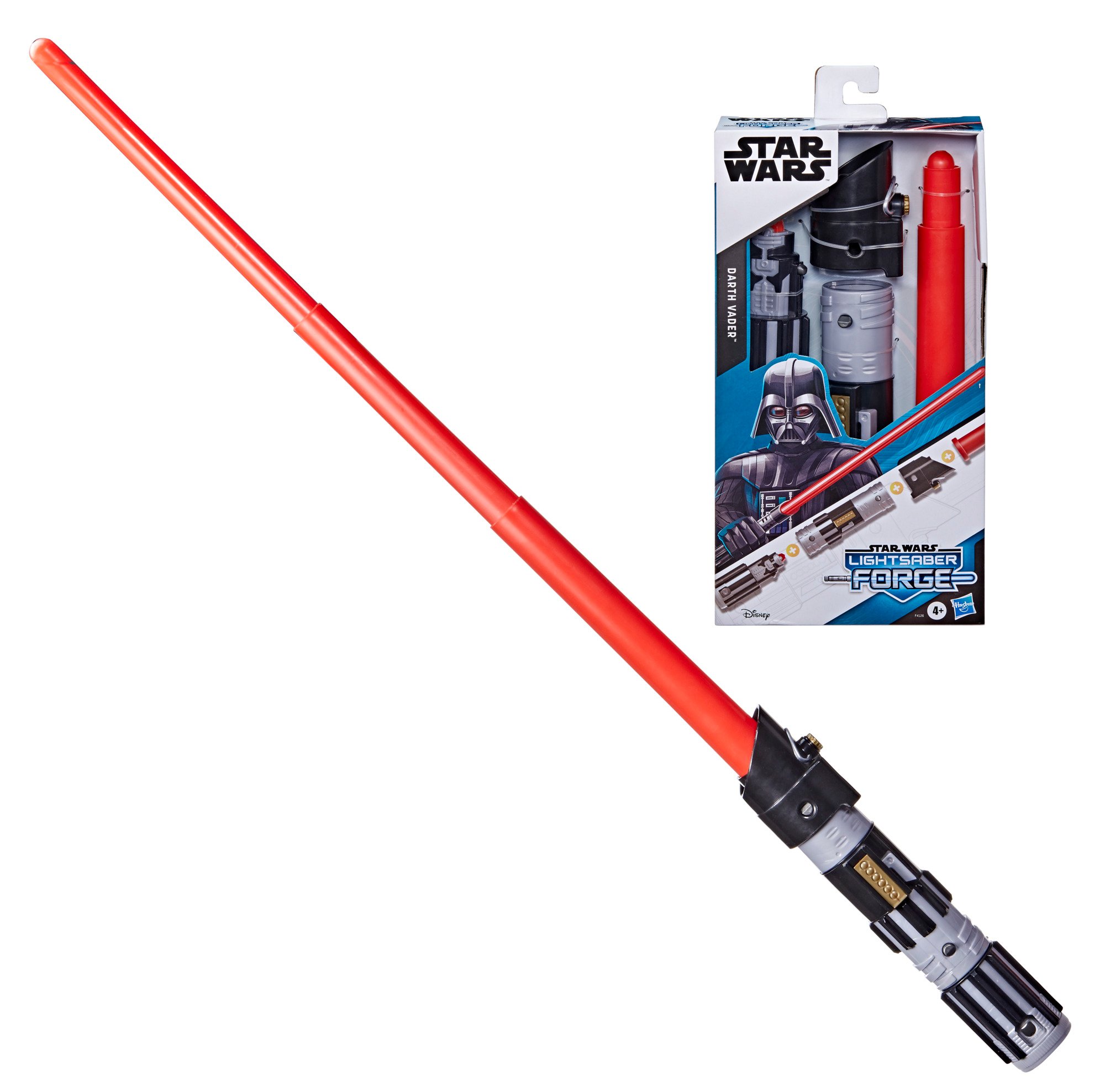 For more information on this week's "Obi-Wan Wednesdays" announcements, you can head on over to StarWars.com. Hard as it is to believe, we're already halfway through the Obi-Wan Kenobi series, but we still have three more episodes and "Obi-Wan Wednesday" events to go. We'll keep you up to date on all things related to Obi-Wan Kenobi as we hear it.
Eric has been a fan of Star Wars ever since the age of five (or so) when his parents sat him down in front of a TV with pizza and a Sprite and showed him the original trilogy. He keeps trying to convince more fans to read the amazing 1980s Star Wars newspaper comics by Archie Goodwin and Al Williamson. When he's not reading, watching or playing Star Wars media, he's often enjoying other great fantasy and science fiction sagas or playing roleplaying games with his friends.