'Obi-Wan Kenobi' Star Moses Ingram on Attending Jedi School With Ewan McGregor
Three episodes into Obi-Wan Kenobi, it is clear Reva is a key character in the series. Moses Ingram joined co-stars Ewan McGregor and Hayden Christensen, as well as director Deborah Chow in the press tour for the series, and most recently appeared on Jimmy Kimmel Live! to promote the new Star Wars show.
Kimmel asked her if she now feels what it's like to be a part of the Star Wars universe, to which she replied:
"It's crazy! It's crazy, and it's fast. Like the last few days have been at warp speed."
Ingram then said that she'd never watched any of the Star Wars films until she got the role of Reva in Obi-Wan Kenobi.
"I didn't [go see Revenge of the Sith in the theater]. Actually, getting this job was my first time seeing the movies."
The audition process for Reva was also rather mysterious, as the actress didn't even know she would get a lightsaber until the first day of what is known as Jedi School. She said:
"[I didn't know] until my first day of Jedi School. The audition process is so secretive…"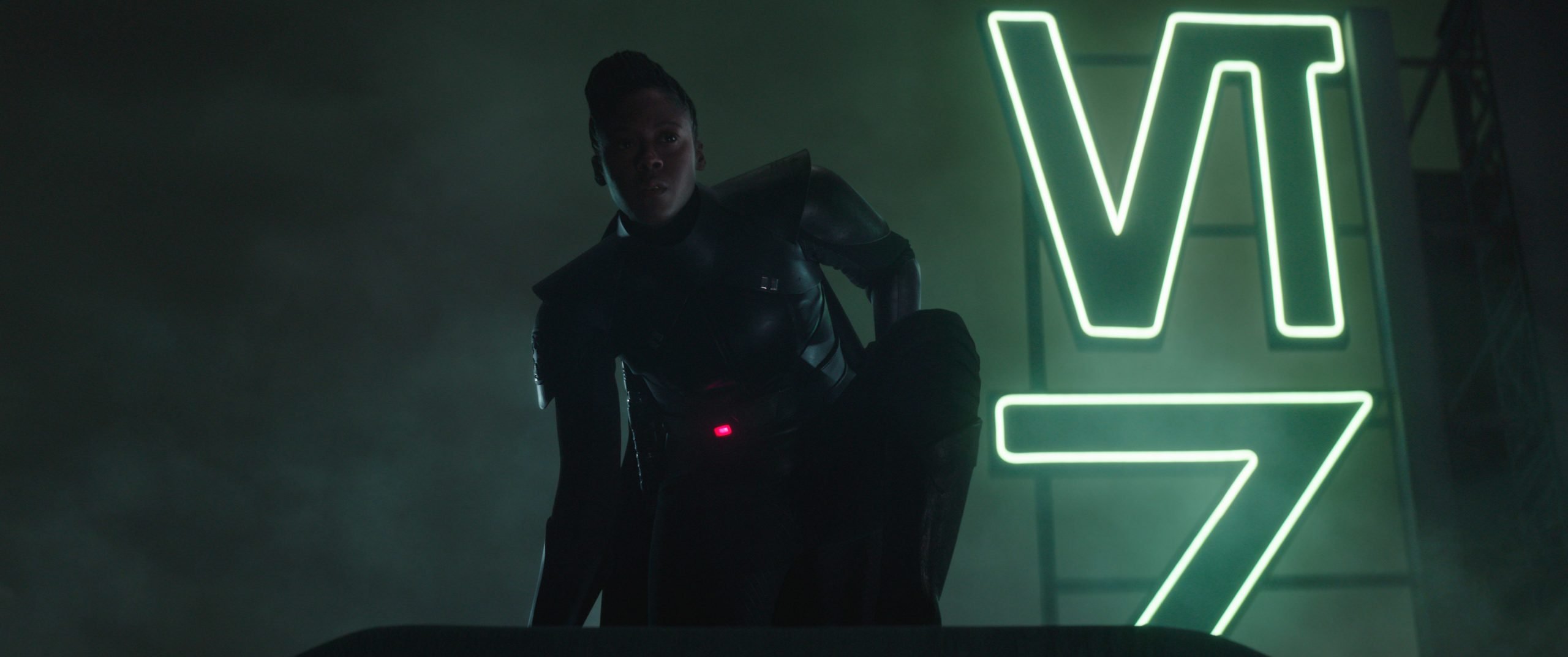 Kimmel was then really intrigued by the concept of the Jedi School, the name of the training program at Lucasfilm that actors who will be playing force users in an upcoming Star Wars project must go through. When asked how many students there are in Jedi School, Ingram replied:
"If you count the stunt team, quite a few. But in actuality, it's like me, Ewan and Hayden. That's probably as far as it goes.

I did all kinds of stuff. I ran across walls, I hanged in wires…"
We saw the results of Ingram running across walls in the second episode, when she was chasing Obi-Wan through the rooftops of Daiyu. She also clarified that she wasn't even in wires the first time she did it, though they will use that trick on those actors who can't pull it off. That was not the case for Ewan McGregor, though:
"No! Ewan… He's so talented, man. I came in first day and he's just like back, the dust is off his shoulder, and I'm just trying to keep it in my hand."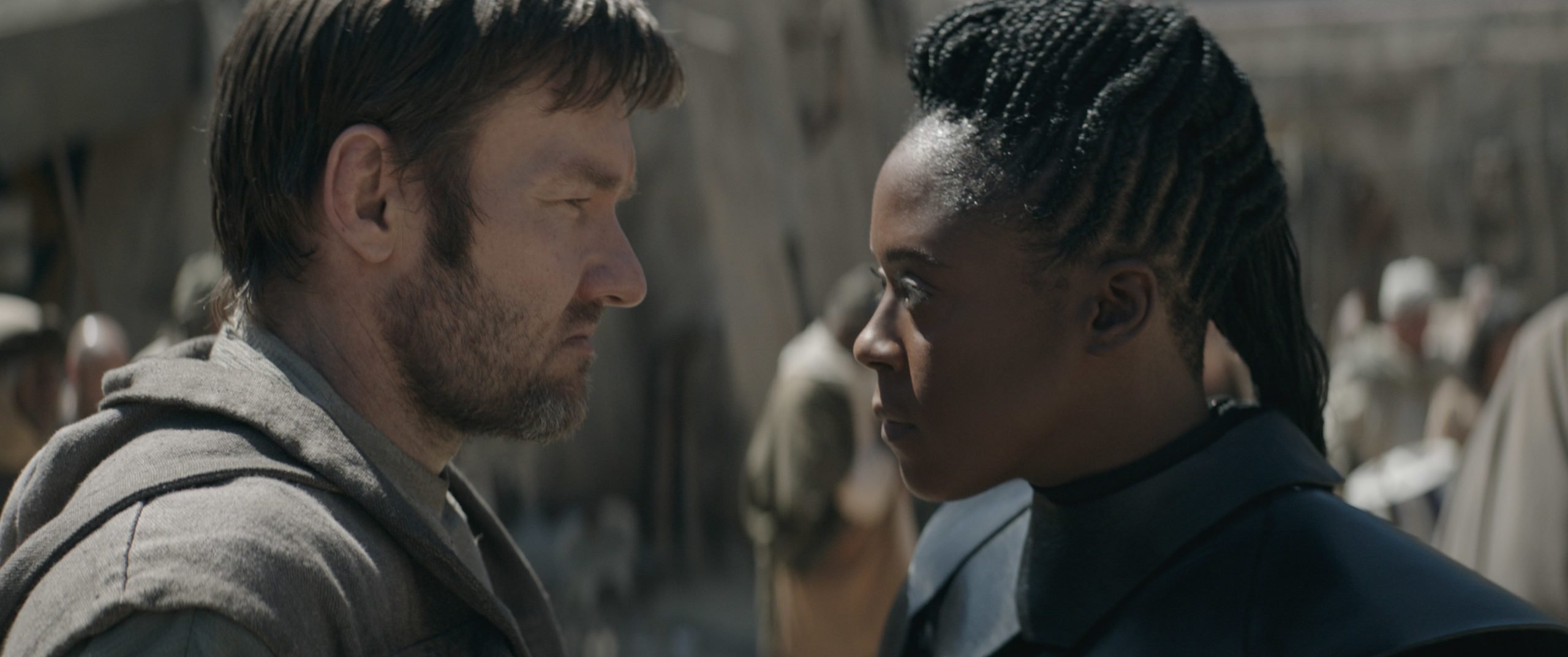 Kimmel then brought up the video Ingram posted a year ago, on May the Fourth, showing off her lightsaber skills. Apparently, she got in trouble for posting it, as she recalled:
"Well, you know… I mean, I feel like it's easier to ask for forgiveness than permission. But oh… I shouldn't have said that, that sounds really bad… I mean, I really thought it would be fine. I was like, I'll put it in my story, it'll be there for 24 hours. But 24 hours is not 24 hours.

It wasn't long [before I found out people had seen the video], because then it was everywhere, and then there were theories. My manager called me and she was immediately [like] 'No, you can't do that.'"
Ingram also discussed the lightsabers they used for training, saying they were kind of like the ones they sell as toys, but a slightly fancier version. "It has a weight to it", she said. She also added that she kept the hilt after filming wrapped.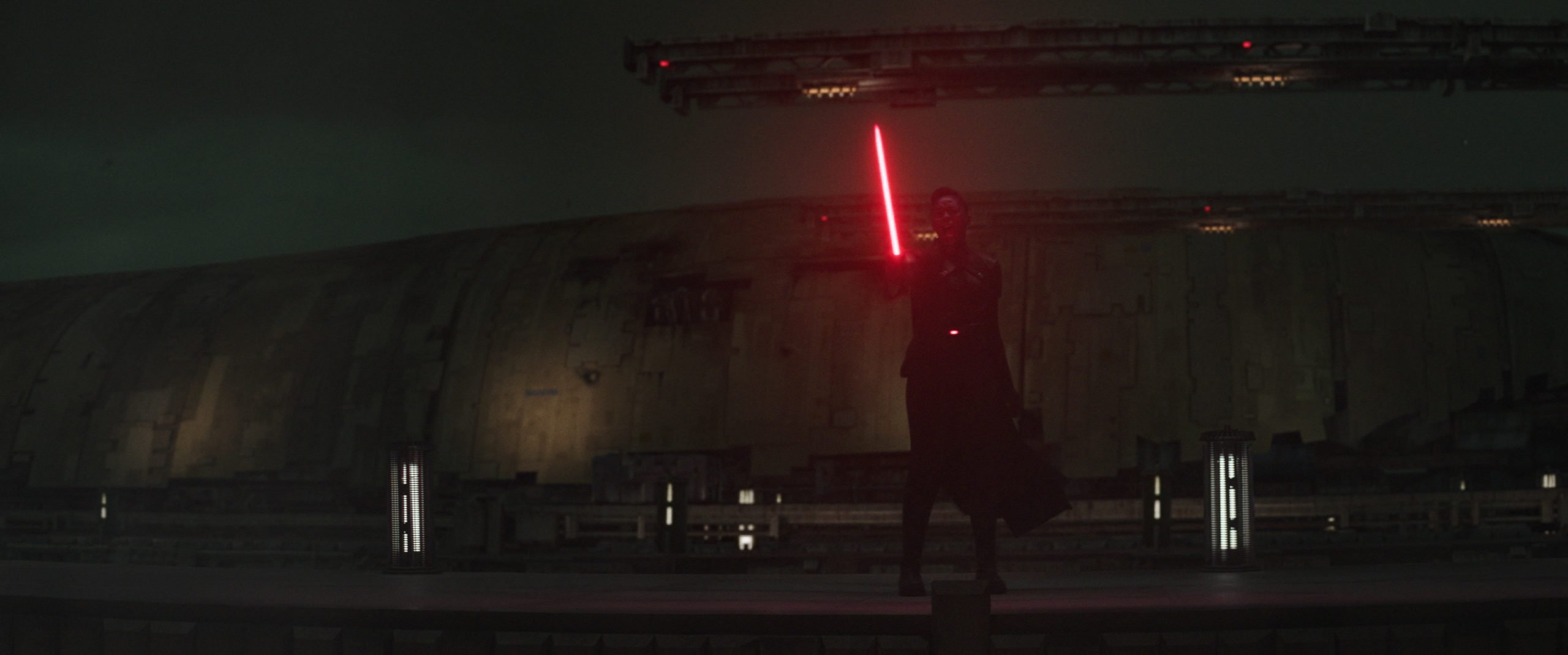 Kimmel also asked if Reva's mission is to kill Obi-Wan, to which Ingram quickly replied:
"Well, I'm hunting him. Who knows what will happen when I get him."
She also said that Deborah Chow encouraged the two of them to train together, instead of pulling them apart and hoping there would be some tension off-screen that would then be translated on-screen. The actress took that opportunity to share the following story:
"So in the training facility we were at, there are three red lights before you actually get to the facility. I'm like driving one day, and I'm behind this motorcycle. And me, when I see a yellow light, it means green but lighter, you know what I mean? Just a lighter shade of green. So there's motorcycles stopping at all the yellows, and I'm like 'What is going on?' So at the second yellow light I cut around the motorcycle, but then we both get caught at the light. So I'm like 'Oh man…' It's fine I'm gonna go where I'm going, they're gonna go where they're going… And I pull into the facility and the motorcycle is still following me. And I'm like 'Oh God, they don't want a problem…' So when I get in, I park, I'm preparing myself. And the person takes off their helmet and it's Ewan.

So I just make a beeline for the covid test. And I get in line and Ewan is like 'Good morning!' And I was like 'Uh…' 'Good morning! Right nostril, left nostril…?'"
Ingram also revealed that she was in a similar situation with Denzel Washington last year when they were filming Macbeth.
She is an Emmy-nominated actress and even putting aside racist comments, her character is one of the most talked about out of the Obi-Wan Kenobi series. You can check out what one of our writers thought of the third episode, which aired this past Wednesday, here. The next episode will debut on Disney Plus on Wednesday, June 8th.
Here is the full video of Ingram on Kimmel:
Miguel Fernández is a Spanish student that has movies as his second passion in life. His favorite movie of all time is The Lord of the Rings, but he is also a huge Star Wars fan. However, fantasy movies are not his only cup of tea, as movies from Scorsese, Fincher, Kubrick or Hitchcock have been an obsession for him since he started to understand the language of filmmaking. He is that guy who will watch a black and white movie, just because it is in black and white.