'Obi-Wan Kenobi': Original Writer for Planned Movie Addresses How Story Morphed Into a Series; Had Outline for Kenobi Film Trilogy
Writer Stuart Beattie (Collateral, 30 Days of Night) was originally set to create the script for an Obi-Wan Kenobi film, which was then handed to Hossein Amini (Drive, McMafia) when it became a series, and eventually wound up in the hands of Joby Harold (King Arthur: Legend of the Sword, Army of the Dead), who would ultimately take over for the show, alongside other writers like Andrew Stanton (Finding Nemo, WALL-E). However, the story Beattie wrote formed the backbone of what would eventually become the Obi-Wan Kenobi series – and he explained the process on how that happened, including that the original idea was for an entire Obi-Wan Kenobi film trilogy.
Talking to The Direct, Beattie revealed that he did not collaborate with the writers of the television series, as his commitment was only for writing the screenplay to the film. Following the box office underperformance of Solo: A Star Wars Story and the development of Disney Plus as a platform for new Star Wars content, it was decided that it would be redeveloped into a series:
"I wrote the film that they based the show on. So, yeah. I spent like a year, year-and-a-half working on it. And then, when the decision was made not to make any more spin-off films after Solo came out, I left the project and went on to other things. Joby came on and took my scripts and turned it from two hours into six. So, I did not work with them at all, I just got credit for the episodes because it was all my stuff."
Stuart Beattie is credited on the first three episodes and the finale alongside other writers, with he and Hossein Amini receiving story credits for "Part I", "Part II", and "Part VI", a teleplay credit for "Part I", and a full writing credit for "Part III". Based on these credits and what happens in these respective episodes, it can be assumed that Beattie's script would have involved Obi-Wan leaving Tatooine to rescue Leia and having a major confrontation with Darth Vader along the way; elements like the Path and the involvement of the Inquisitors (and possibly the Third Inquisitor's story being intrinsically tied to both Anakin and Obi-Wan) were likely added as the project was redeveloped into a television series format.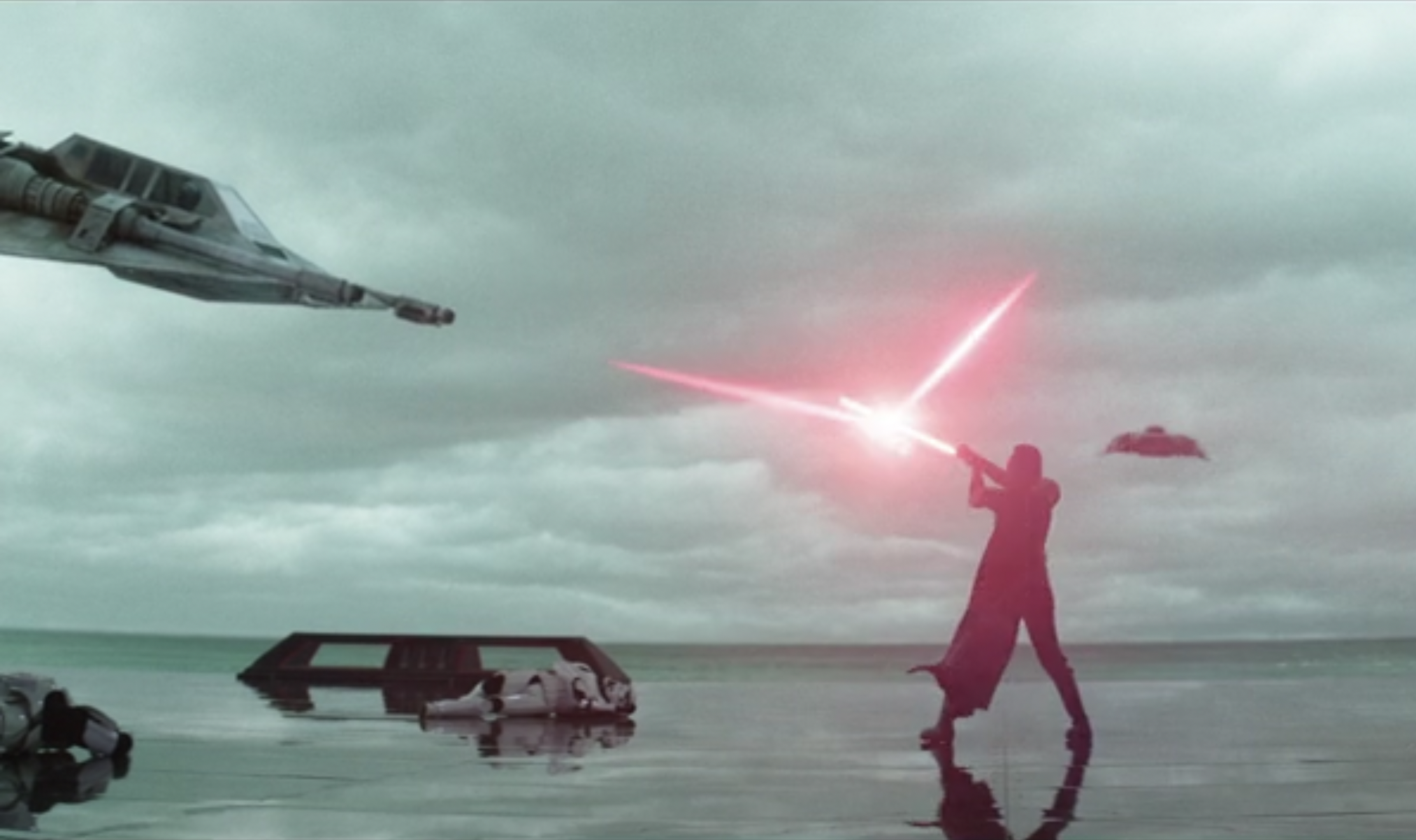 Furthermore, Beattie noted that this script for a single, self-contained movie was only the beginning. An outline for a trilogy of films was developed (although no treatments for the proposed sequels were finished), matching up with rumors from a long time ago, and it sounds like each story would focus on a different aspect of Obi-Wan's journey:
"So when I pitched my Obi-Wan story to Lucasfilm, I said, 'There's actually three stories here. Because there's three different evolutions that the character has to make in order to go from Obi-Wan to Ben.' And the first one was the first movie, which was the show, which was, 'Surrender to the will of the Force. Transport your will, surrender your will. Leave the kid alone.' So then, the second [movie] was thinking about where Kenobi ends up. And one of the most powerful and probably the most powerful moment in all of Obi-Wan's story is that moment where he sacrifices himself in A New Hope. Great moment, you know, makes you cry. But, if you stop and think about it, it's a pretty sudden thing, to just kind of go be fighting a guy, to see Luke and go, 'I'm gonna die.' You know, that to me, that required forethought. That required pre-acceptance that this was going to happen."
Beattie explains that the second part of the story was going to involve the Force Spirit of Qui-Gon Jinn, and Obi-Wan Kenobi realizing that he would have to sacrifice his life at a crucial moment to ensure the ultimate victory for the future of the Jedi:
"So again, it's one of those universal things we all struggle with, to come to terms with our own mortality. So, that was the second step of the evolution for me, that Obi-Wan now has to come to terms with his own mortality, somehow in a prophecy, or Qui-Gon telling him, 'There's going to come a moment where you're gonna have to sacrifice yourself for the good,' And then [Obi-Wan] is like, 'What? No, no, no, no, I'm here to help… I can't, no.' And get him to that point where Obi Wan has accepted the idea that he's going to die, and that he's going to die willingly at a crucial moment, and you will know when that moment presents itself. So that when that moment comes up in [A New Hope], you understand. He's recognizing he's been on this journey already, and he's waiting for this moment, and that's how he's able to make it so easily. To do this [sacrifice], and die. So that to me was the second evolution, the second film, the second story. So for me, if I have anything to do with the second season of Obi Wan, that's the character evolution that I would take him on. That, to me, is really interesting. And like I said, universal."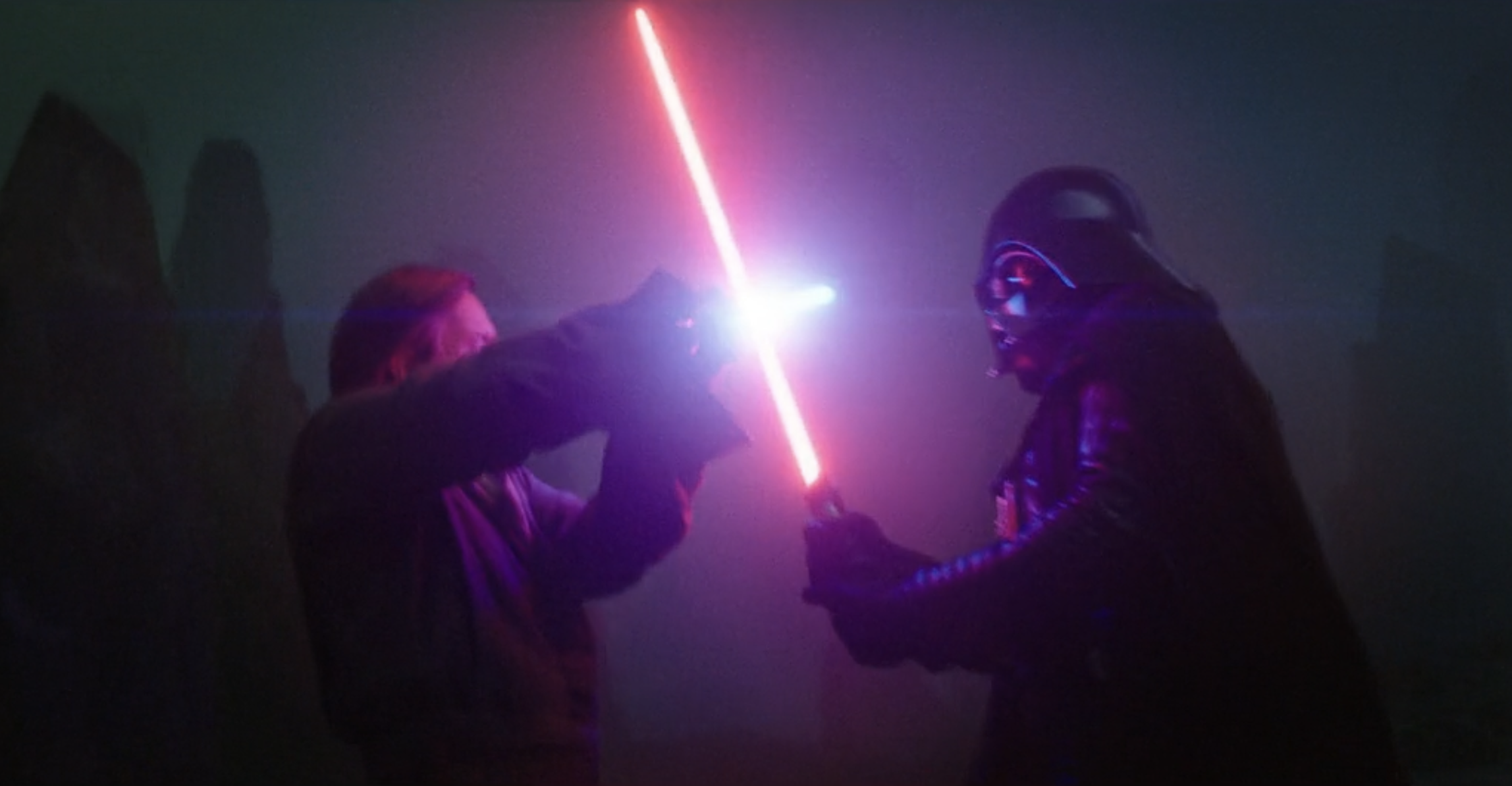 Without giving anything away about the finale, it seems like this story idea could very well be explored in a potential follow-up to the series, as Obi-Wan still has yet to learn what he must do to become a Force Spirit. That potentially leaves the door open for further adventures with Obi-Wan Kenobi before the events of A New Hope, something that the cast and crew of the series have expressed lots of hope and interest in doing. In the end, the experience seems to be on the bittersweet side for Beattie, as he notes that although he's thrilled with the end result for the series and that a version of what he worked on saw the light of day, he wished that he got to do a full Star Wars trilogy:
"I'm glad it got made. I'm glad the show got made. I'm proud of my story that [got] told. I'm glad my characters are all through it. And I'm glad I got credit for it. I wish, I wish they'd been able to make my movies."
All six episodes of Star Wars: Obi-Wan Kenobi are streaming on Disney Plus.
Grant has been a fan of Star Wars for as long as he can remember, having seen every movie on the big screen. When he's not hard at work with his college studies, he keeps himself busy by reporting on all kinds of Star Wars news for SWNN and general movie news on the sister site, Movie News Net. He served as a frequent commentator on SWNN's The Resistance Broadcast.