Hayden Christensen on Channeling the Inner-Turmoil of Darth Vader in 'Obi-Wan Kenobi'
In a new interview with The Hollywood Reporter, Hayden Christensen shared some insight into Darth Vader's mind during the events of Obi-Wan Kenobi. What follows are some of the highlights from the interview, but you can check it out in its entirety here.
Christensen explained the context behind our first glimpse of Darth Vader in Obi-Wan Kenobi, at the very end of Part II. He said that, in the moment, Obi-Wan is trying to connect with him 10 years after their last encounter:
"There's just so much history to that relationship. There is obviously a great bond that was broken, and I think Vader is still very much affected by that. That first shot in the bacta tank when you see Vader opening his eyes, the idea is that Obi-Wan is connecting with him and coming to his attention again."
He also added that the makeup process required for that shot was several hours long, and that, interestingly enough, Doug Chiang himself gave his input when they were coming up with it:
"It's pretty extensive. It's a good four to five hours in the makeup chair, but I got to work with a great team of makeup artists. And we all got to work very closely with [executive creative director of Lucasfilm] Doug Chang, who gave great input into the overall look. But yeah, it's a lot of time. (Laughs.)"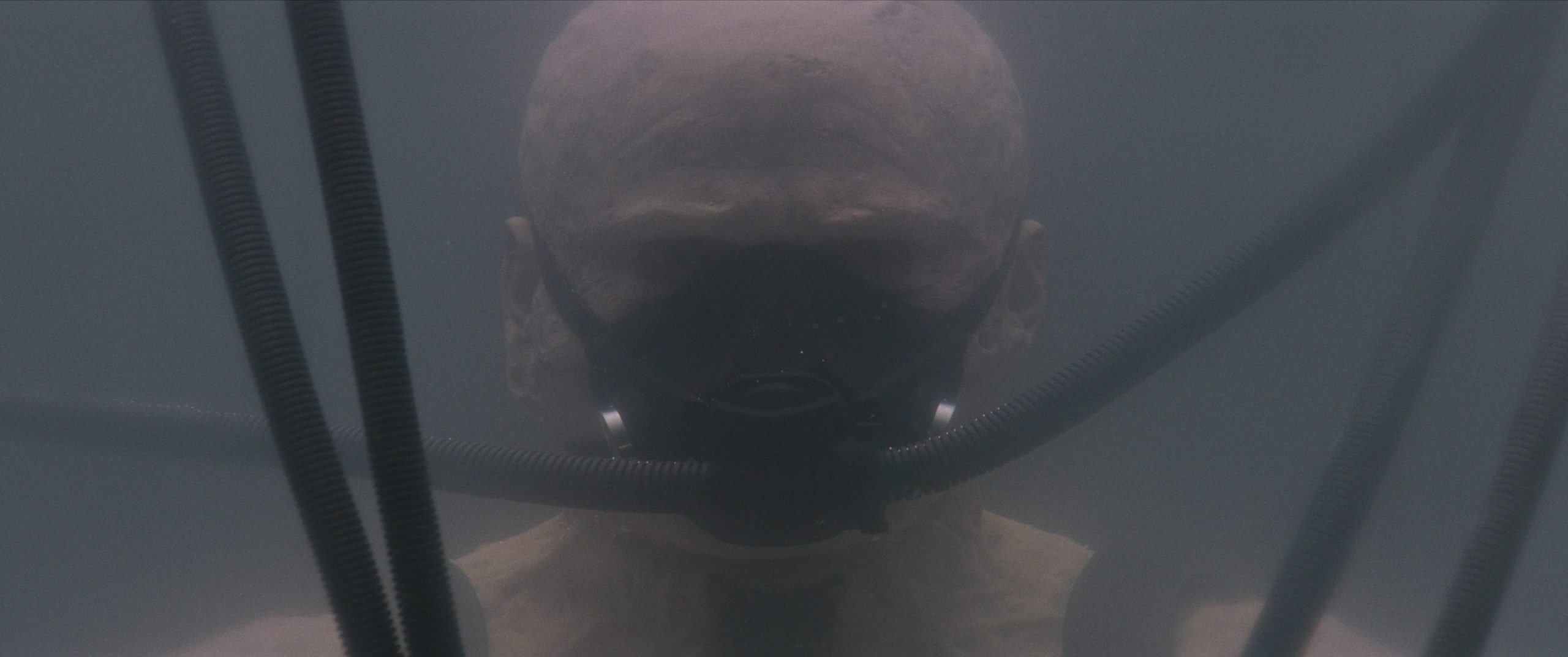 As we learned recently, it took a team of five people to bring Darth Vader to life in Obi-Wan Kenobi, and three of them were tasked with wearing the suit on set. Christensen explained that they needed someone (Dmitrious Bistrevsky) that resembled the character's in-universe height for the wide shots:
"I'm not the only one in the suit because of the height difference between myself and the character. There's some stuff that's just a little bit too challenging for us to try to film with me in the suit. So I do what I can, and then I have the help of a couple of other great performers who do a lot of the work as well."
THR then asked if there's still a part of Anakin fighting inside Vader. This is a question that screenwriter Joby Harold dodged in a recent interview, saying he'll leave that to each viewer. Hayden Christensen, however, had a clear answer:
"Yes, I always see Anakin as a throughline and an undercurrent to this character. Vader is trying his best to kill off that side of him, but there always has to be a little bit of Anakin in there. And that presents itself, and that's a part of the fun. I'm always thinking about the Anakin aspect of this character."
Christensen also addressed the fight at the end of Part III, and how they tried to blend David Prowse's mannerisms as Vader with the part of Anakin that still lives inside the character. He said:
"You know, this is the first time we've seen Vader sort of chronologically this close to the Anakin Skywalker character, so there are some indications of Anakin in there. But for the most part, we're trying to remain true to what we know and love about this character, and make sure we honor the way he moves and sounds to stay true to that continuity."
He then added that, in his mind, it was very shocking to Vader that Obi-Wan was completely disconnected from the Force, though he couldn't elaborate much, in an attempt to not spoil the final two episodes:
"Well, I think that came as a shock to Vader to see how disconnected from the Force Obi-Wan is at this point. I think Vader wants Obi-Wan to be able to put up more of a fight. I don't want to say too much [about what's to come.]"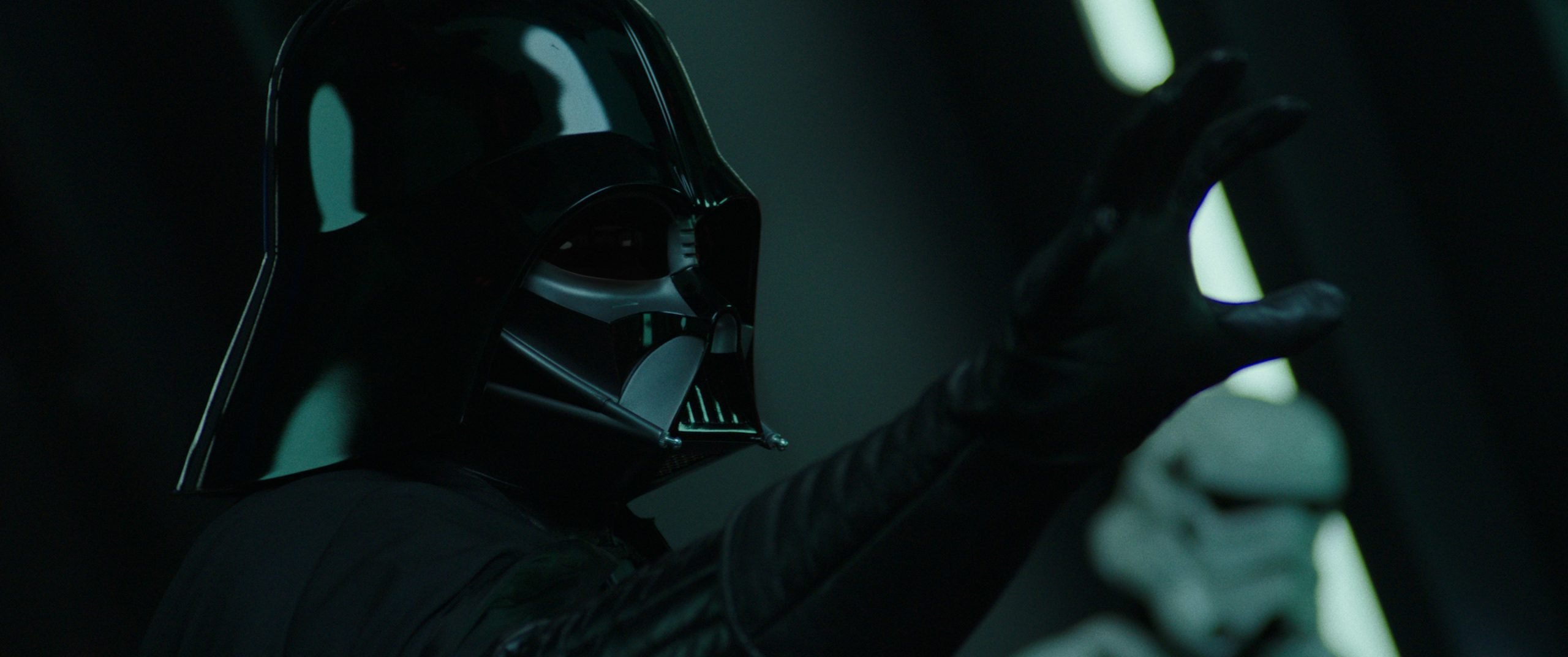 Christensen was then asked if he had a particular moment from the prequels he was especially proud of. He replied by sharing the following amusing anecdote of George Lucas on the set of Attack of the Clones:
"I don't know that I have a scene that I was most proud of, but there's a scene where Anakin goes back to Tatooine in Episode II [Attack of the Clones] and speaks to Watto. The script had the dialogue written in English and then, in parentheses, it said: 'in Wattanese.' It wasn't until the day before we started filming that I went to George, and I was like, 'What should Wattanese sound like?' And he was like, 'Well, you know, so long as it doesn't sound like English or any other language that might sound familiar. You can just make it up.' (Laughs.) So, I was rushing the night before to try to figure out how to make up Wattanese, and every time I see that scene, I get a bit of a kick out of it."
You can check the full interview on this link. Christensen will be back as Darth Vader in Part V of Obi-Wan Kenobi, which is now less than two days away. Stay tuned for our written review and The Resistance Broadcast's live discussion on Wednesday night.
Miguel Fernández is a Spanish student that has movies as his second passion in life. His favorite movie of all time is The Lord of the Rings, but he is also a huge Star Wars fan. However, fantasy movies are not his only cup of tea, as movies from Scorsese, Fincher, Kubrick or Hitchcock have been an obsession for him since he started to understand the language of filmmaking. He is that guy who will watch a black and white movie, just because it is in black and white.