Bryce Dallas Howard on How She Got the Job on 'The Mandalorian' and Her Approach To Directing 'Star Wars'
In a new interview with Vanity Fair, Bryce Dallas Howard discussed her approach to directing, and also how Jon Favreau initially contacted her to offer her the job in The Mandalorian.
Howard explained that, after years of dreaming about becoming a director, she finally asked her father, Ron Howard, to see him work while he was directing Solo: A Star Wars Story. She said:
"I had just finished Jurassic World: Fallen Kingdom. We were shooting in Pinewood [Studios], which is the same location where my dad was. And I went to him and said, 'Please, can I shadow you on Solo? I feel unbelievably lucky and privileged for all the access that I have had in my life, but I'm asking right now for more. Please, please, please can I shadow you on Solo?'"
Shortly after, Howard was invited to participate in a workshop for young filmmakers "where they could write, develop ideas, and be given exposure to some of the breakthrough technology" at ILM. She doesn't really know how it happened, and if that workshop had anything to do with it, but Jon Favreau sent her an email at some point in 2018 asking for a meeting to discuss an upcoming project. She said:
"We got on the phone, and he talked through Star Wars and George, and what was incredibly meaningful about Star Wars and storytelling and sharing these really beautiful, inspiring sentiments. And then he said, 'I've written a series, and I'd love for you to take a look at it. You can come in and I'll show you all the artwork and stuff, and we can talk about it and you can see if you'd be interested. And so then I read the pilot, and when it got to Baby Yoda, I was just like, What am I reading?!"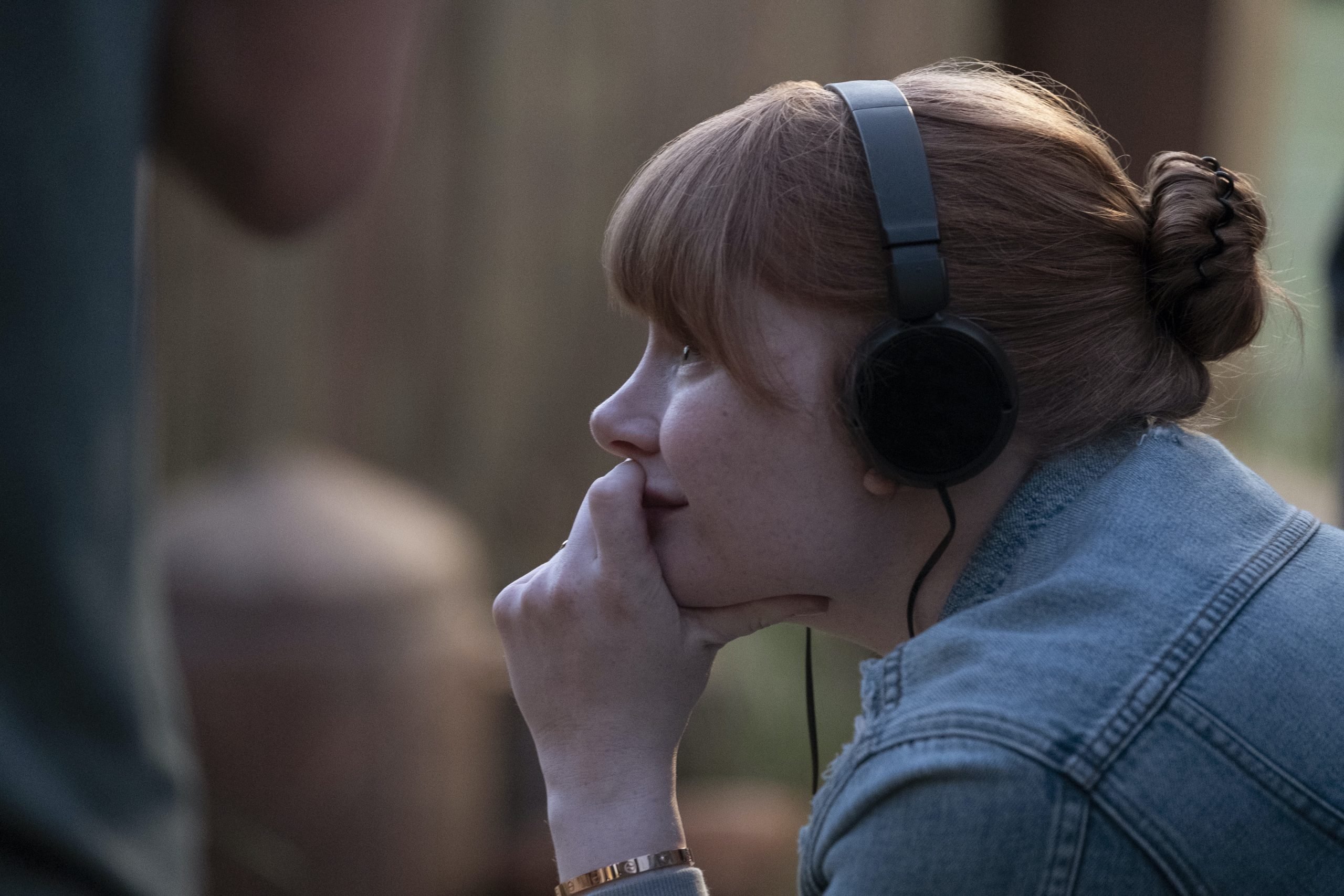 As far as she knows, Favreau wasn't even aware of her (limited) directing experience, and gave her the job as she walked through the door:
"It was like, I had the job. I don't think Jon had seen any of my short films. I don't think he knew that I worked with Canon for years testing their cameras. I don't think Jon knew any of this."
She described her directing approach in a very simplistic manner:
"Good story, well told. My role is to be of service to George's vision, to Jon's vision. You want to infuse life into every moment, especially with Star Wars. The more real it feels, the better it feels, but in a galaxy far, far away. That's part of the wish fulfillment of it."
Jon Favreau himself also discussed via email what he sees in Bryce Dallas Howard's directing style that appeals so much to him, and why he thinks she's perfect for the Star Wars franchise:
"The aspect of Bryce's directing style that has struck me from the beginning is how thorough she is. She gives everything a lot of thought and is well prepared for every scene. She has fully embraced all the technical aspects required of our shows and she has proved to be a quick study in any aspect she was not previously familiar with. The primary inroad to her scene work is performance and story."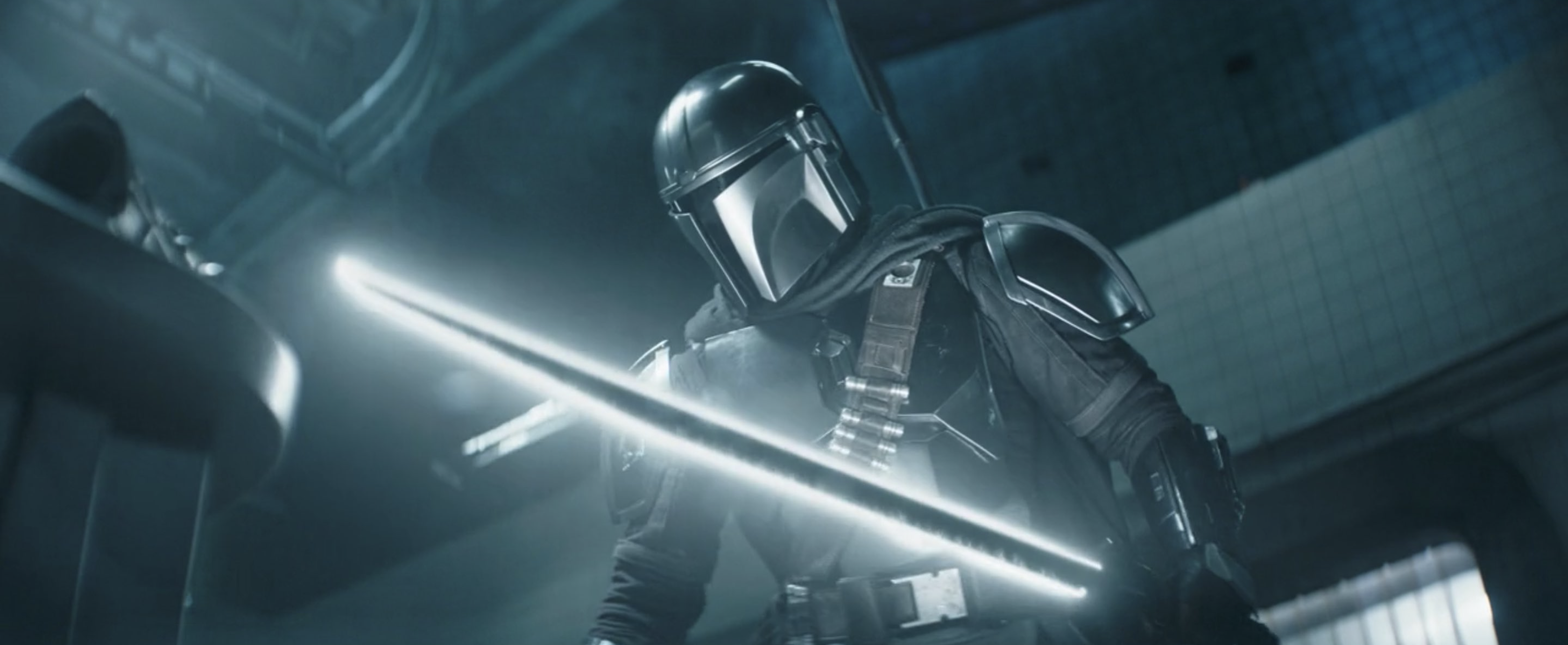 Bryce Dallas Howard also explained that, to her, one of the most important aspects of the job is working with the actors. This is something she learned from her years of acting experience:
"When I'm directing—and a lot of directors are like this—it becomes a highly physical endeavor. [Laughs] I love that, as an actor, when you feel the director behind the camera—when you can feel them be in that next moment, and you're with them."
Finally, when asked about the online demand for Howard to someday direct a Star Wars movie, the actress-turned-director replied:
"I mean, what do you say [to something like that]? It's unbelievable. I just hope to never let anyone down, ever, as long as I live. That's not necessarily always possible, but my goodness, you know?"
Bryce Dallas Howard has now directed three episodes of Star Wars television, and her work has been consistently praised by the fans, especially what she did in Chapter 5 of The Book of Boba Fett. She is reportedly coming back for an episode of season 3 of The Mandalorian, and no one would be surprised if she also helmed an episode of Ahsoka, which is currently in production. She is also reportedly going to direct a Flight of the Navigator remake for Disney Plus.
The Mandalorian season 3 will debut at some point in February 2023.
Miguel Fernández is a Spanish student that has movies as his second passion in life. His favorite movie of all time is The Lord of the Rings, but he is also a huge Star Wars fan. However, fantasy movies are not his only cup of tea, as movies from Scorsese, Fincher, Kubrick or Hitchcock have been an obsession for him since he started to understand the language of filmmaking. He is that guy who will watch a black and white movie, just because it is in black and white.