Week In Review – Massive 'Star Wars' Series/Film Update, Countdown to 'Kenobi', and More
What a time to be a Star Wars fan. Can you believe we're less than a week away from the massive 2-episode premiere of Obi-Wan Kenobi on May 27?
With so much happening recently — from a huge update on the future of Star Wars TV and film, to the hype train rolling along for Obi-Wan Kenobi — it's tough to keep up with the onslaught of new details and information.
Explore our curated guide below to see what you may have missed during this last week (May 16 – May 22). Enjoy!
MOVIES/TV
May 22 – New 'Obi-Wan Kenobi' TV Spot Shows New Footage and Dialogue
We're less than a week away from Obi-Wan Kenobi. TV spots have been popping up the last few weeks in preparation and a new one aired on ESPN last night, featuring a few new shots and lines of dialogue from Moses Ingram's Reva.
May 20 – 'Obi-Wan Kenobi': The Series Is a Character Study in Which Obi-Wan Realizes Anakin Survived
When crafting the story for Obi-Wan Kenobi, both director Deborah Chow and writer Joby Harold realized that, in order to do a proper character study of Obi-Wan, they would need to explore what's important to him. The writer-director duo realized there must have been a key moment in between the movies in which Obi-Wan learned that Anakin had survived and become Vader. That was one of their motivations for bringing him into the story.
May 20 – 'Obi-Wan Kenobi': Rupert Friend Talks Makeup, Lightsaber Training, and Defining the Character for Live-Action
Actor Rupert Friend portrays the Grand Inquisitor in Obi-Wan Kenobi. Entertainment Weekly recently interviewed Friend about his role in the series, and he discussed a variety of topics, including his character's backstory and how he created his own version of the feared villain.
May 20 – Rosario Dawson Is With Ahsoka for the Long Haul as She Discusses Her Future
In a mammoth interview with Vanity Fair, Rosario Dawson discussed Ahsoka Tano at length. She spoke about filming the upcoming Ahsoka series and her debut in The Mandalorian. It appears that Dawson will play Ahsoka for as long as Dave Filoni and Jon Favreau will have her — indeed, she says as much at the end of the article. Read the new interview!
May 20 – Kumail Nanjiani Reveals First Details About His Character in 'Obi-Wan Kenobi'
It's been a long time since we first learned that Kumail Nanjiani had been cast in Obi-Wan Kenobi, and so far we know very little about his character in the series. However, he did reveal some new details about his role!
May 20 – Obi-Wan Kenobi Confronts Owen Lars in New Clip
The first official clip for the Disney Plus limited series Obi-Wan Kenobi has released, showing Luke Skywalker's protective uncle get into a disagreement with our hero over whether or not he should become a Jedi – with Owen leaving scathing words about Obi-Wan's track record with Skywalkers. Watch now!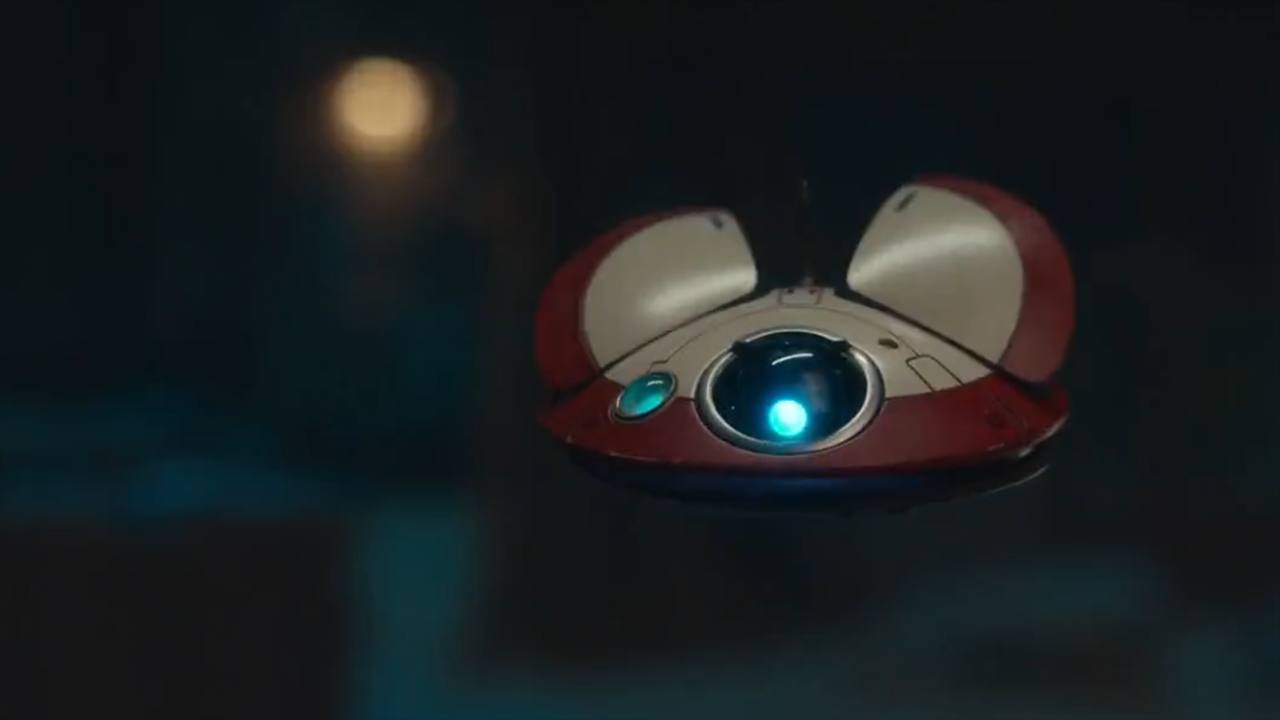 May 20 – 'Obi-Wan Kenobi' Volkswagen Ad Reveals Better Look at New Droid Character
A tie-in ad to the upcoming Obi-Wan Kenobi limited series on Disney Plus showcases characters and locales from the new show, including a new droid character that we had initially reported. Check it out!
May 19 – 'Obi-Wan Kenobi': Ewan McGregor and Hayden Christensen on Their Off-Screen Friendship
Before their fated duel on Mustafar, Obi-Wan Kenobi and Anakin Skywalker loved each other like brothers. And as we've been learning throughout this entire marketing run for the upcoming Disney Plus series, that bond lives on when the cameras aren't rolling too. McGregor talked about working with Christensen during Attack of the Clones and Revenge of the Sith.
May 19 – Kelly Marie Tran Looks Back on Her 'Star Wars' Experience
Kelly Marie Tran has spoken about the highs and lows about her time playing Rose Tico in Star Wars films The Last Jedi and The Rise of Skywalker. In an engrossing interview with StarWars.com, Kelly Marie Tran talked about her approach to playing Rose and how much of her own culture influenced that.
May 19 – Kathleen Kennedy Opens up About the 'Star Wars' Franchise: What Worked, What Didn't, and Where It's Going
Kathleen Kennedy shared her insight into the recent and future Star Wars projects. Check out the full video.
May 18 – 'Obi-Wan Kenobi' Stars Talk Being Cast in 'Star Wars', Filming the New Series
Vanity Fair recently sat down with Ewan McGregor, Hayden Christensen, and Moses Ingram to talk about their experiences filming the upcoming Obi-Wan Kenobi series and their relationship to Star Wars as a whole. Check it out.
May 18 – Jon Favreau on How 'The Book of Boba Fett' Was Inspired by 'The Godfather'
Jon Favreau and Dave Filoni look back at how they approached The Book of Boba Fett series, which wrapped in February. It was widely criticized for making Boba Fett, a classic Star Wars villain, a hero. The team walks through the process of the decisions behind the show.
May 18 – 'Obi-Wan Kenobi' Behind-the-Scenes Video Has Ewan McGregor Reflecting on His 25-Year Journey With the Character
A new behind-the-scenes video from the upcoming Obi-Wan Kenobi series has been released by IGN. In it, Ewan McGregor tells the story of how he got to pick Obi-Wan's lightsaber back when they were in pre-production for The Phantom Menace, his excitement for playing a role made famous by Alec Guinness, and how thrilled he was to put on the Jedi robes once again last year. Watch the video now!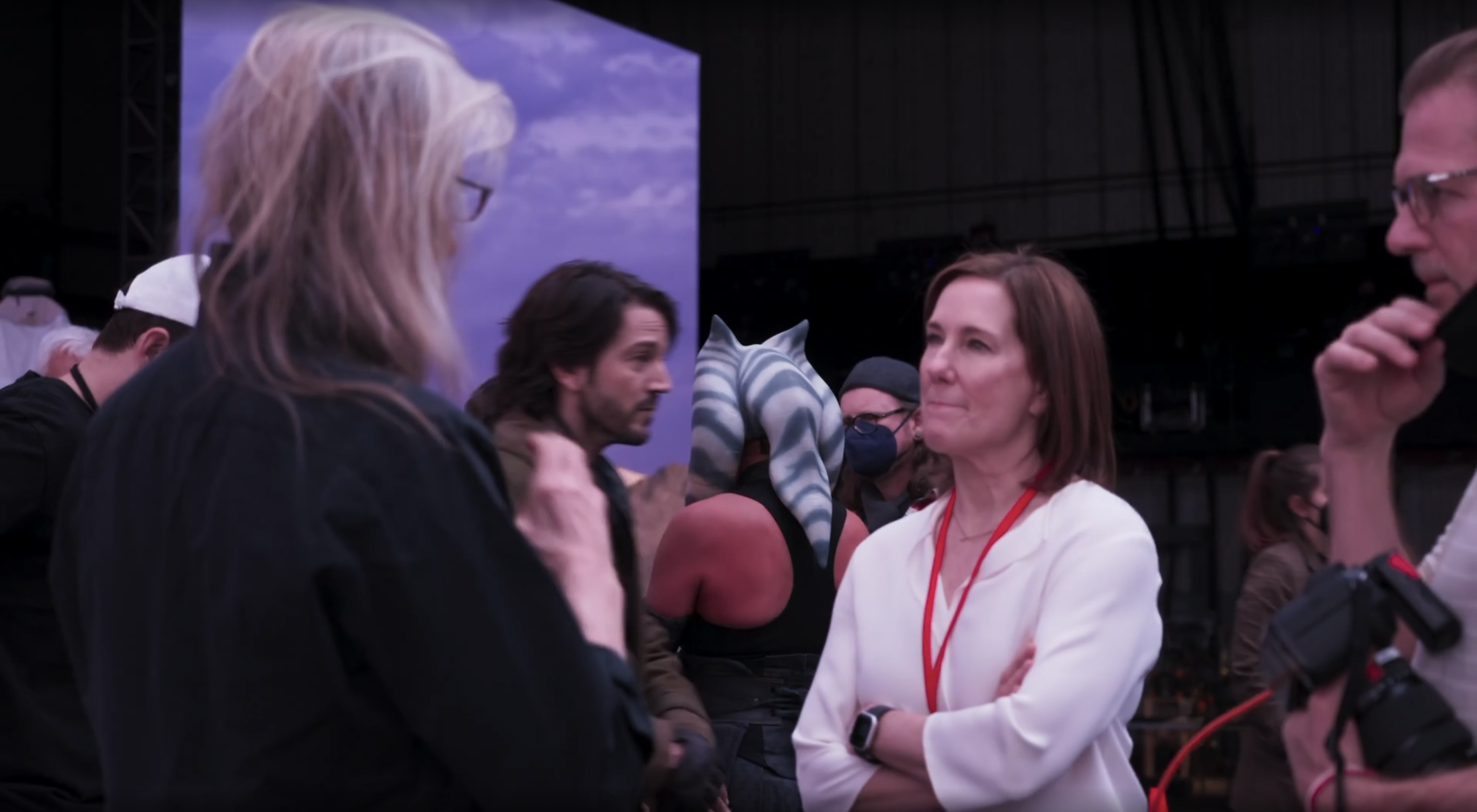 May 17 – Kathleen Kennedy on the Future of 'Star Wars' Television
With all eyes on many upcoming shows, Kathleen Kennedy sat down to discuss the future of Star Wars on TV, especially with the popularity of Disney Plus.
May 17 – 'Star Wars' Movie Updates – Taika Waititi's Film is Next; Kathleen Kennedy Addresses Status of Rian Johnson Trilogy
Lucasfilm President Kathleen Kennedy has offered a few updates on the status of Star Wars on the big screen. The biggest news is that Rogue Squadron has been pushed back in favor of bringing the unknown Star Wars project directed and co-written by Taika Waititi forward, although no official dates have been set. Read more about the future of Star Wars film.
May 17 – 'Obi-Wan Kenobi': Why Darth Vader Was Brought Into the Series and More Revealed
With Obi-Wan Kenobi debuting in less than a week, we have more details on why Darth Vader was brought into the series and what that means for the show's direction.
May 17 – 'Star Wars: Andor' Arriving Late Summer, Diego Luna Calls It "The Journey of a Migrant"
Andor is a spy thriller focused on the Rebellion five years before the events of Rogue One. Lucasfilm confirmed to Vanity Fair that the series will debut late this summer. According to Diego Luna, he didn't get the full breakdown of the story until mid-2019…
May 17 – Rosario Dawson Talks Difficulties on Keeping 'Ahsoka' Secrets
It seems Rosario Dawson is not quite as secretive about Star Wars spoilers as Lucasfilm would like. In an interview with Vanity Fair, she reveals how she tried to call her friend's son while wearing her full Ahsoka make-up. Read the fascinating look at what it takes to hide secrets of a much-hyped Star Wars show!
May 17 – New 'The Acolyte' Details Revealed by Lucasfilm on Vanity Fair Coverage
Lucasfilm has lifted the lid on The Acolyte series headed to Disney+, providing a slew of new information on what the show will look like. Check out the update on this mysterious new series.
May 16 – Hayden Christensen Looks Back on 'Star Wars: Attack of the Clones' for Its 20th Anniversary
On the 20-year anniversary of Star Wars: Attack of the Clones, StarWars.com interviewed Hayden Christensen about his experience with the movie. Of course, Episode II was the movie that introduced the world to Christensen's Anakin Skywalker. Check it out!
PODCASTS/VIDEOS
May 19 – The Resistance Broadcast – The 12 Best Obi-Wan Kenobi Moments
Top 12 Obi-Wan Kenobi moments! Obi-Wan has been a part of Star Wars since the beginning, with many memorable and great moments, and we did our best to put together our list of the top 12. We also discuss other topics in our segment Will of the Force like, will the Obi-Wan Kenobi series set up an eventual Darth Vader series with Hayden Christensen?
May 16 – The Resistance Broadcast – Star Wars MOVIE News?! Kevin Feige, Bryce Dallas Howard, and More
Remember Star Wars movies? We're kidding, but Disney Plus Star Wars has taken the spotlight. But we actually have some Star Wars movie news to discuss including an update on Kevin Feige's movie and Bryce Dallas Howard expressing her interest in directing a Star Wars movie! Watch/listen now (and don't forget to subscribe).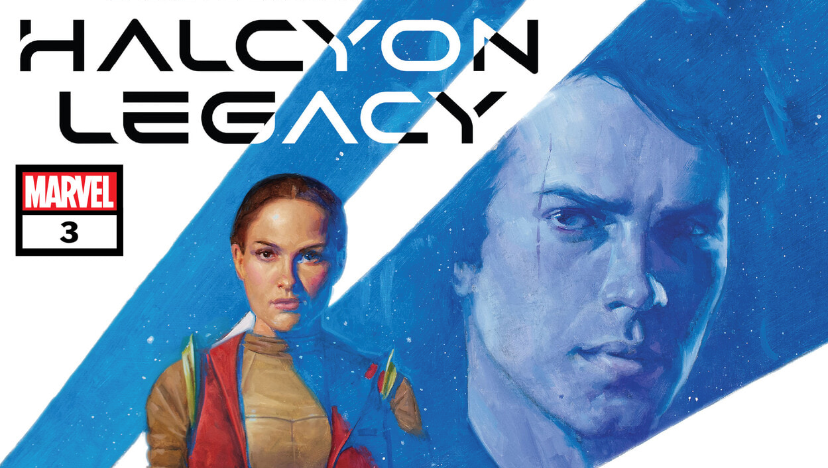 BOOKS/COMICS/GAMES/TOYS
May 22 – 'LEGO Star Wars: The Skywalker Saga' Patch Fixes Bugs, Adds Free DLC
LEGO Star Wars: The Skywalker Saga has not only received a major patch fixing several glitches, but also adding new free roam content and side quests for players to enjoy.
May 19 – 'Star Wars: Shadow of the Sith' Book Excerpt Reveals the Names of Rey's Parents
A new excerpt for Star Wars: Shadow of the Sith reveals the names of Rey's parents while they are on the run from agents of the Sith Eternal. Check out the full excerpt! Shadow of the Sith is a new Star Wars novel that explores the backstory of the sequel trilogy, and specifically delves into elements of the backstory revealed in The Rise of Skywalker.
May 19 – 'Knights of the Old Republic' Remake Enlists Saber Interactive
The highly-anticipated remake of Star Wars: Knights of the Old Republic is expanding its horizons behind the scenes as Aspyr Media has hired Saber Interactive to assist in the development of the title. Read our report!
May 16 – Review: Anakin and Padmé Fend Off Ventress in Marvel's Halcyon Legacy #3
The journeys aboard the Halcyon have taken us back to the High Republic, and another launched us into a dangerous bounty hunter tale. This third issue of Halcyon Legacy takes us into the Clone Wars. It gives us an update in the present Halcyon storyline as the pirates continue to threaten the safety of those aboard until the Resistance Spy is handed over. To soothe the young Tholothian, Cimina, D3-O9 tells a story of Anakin and Padmé on a mission during the Clone Wars…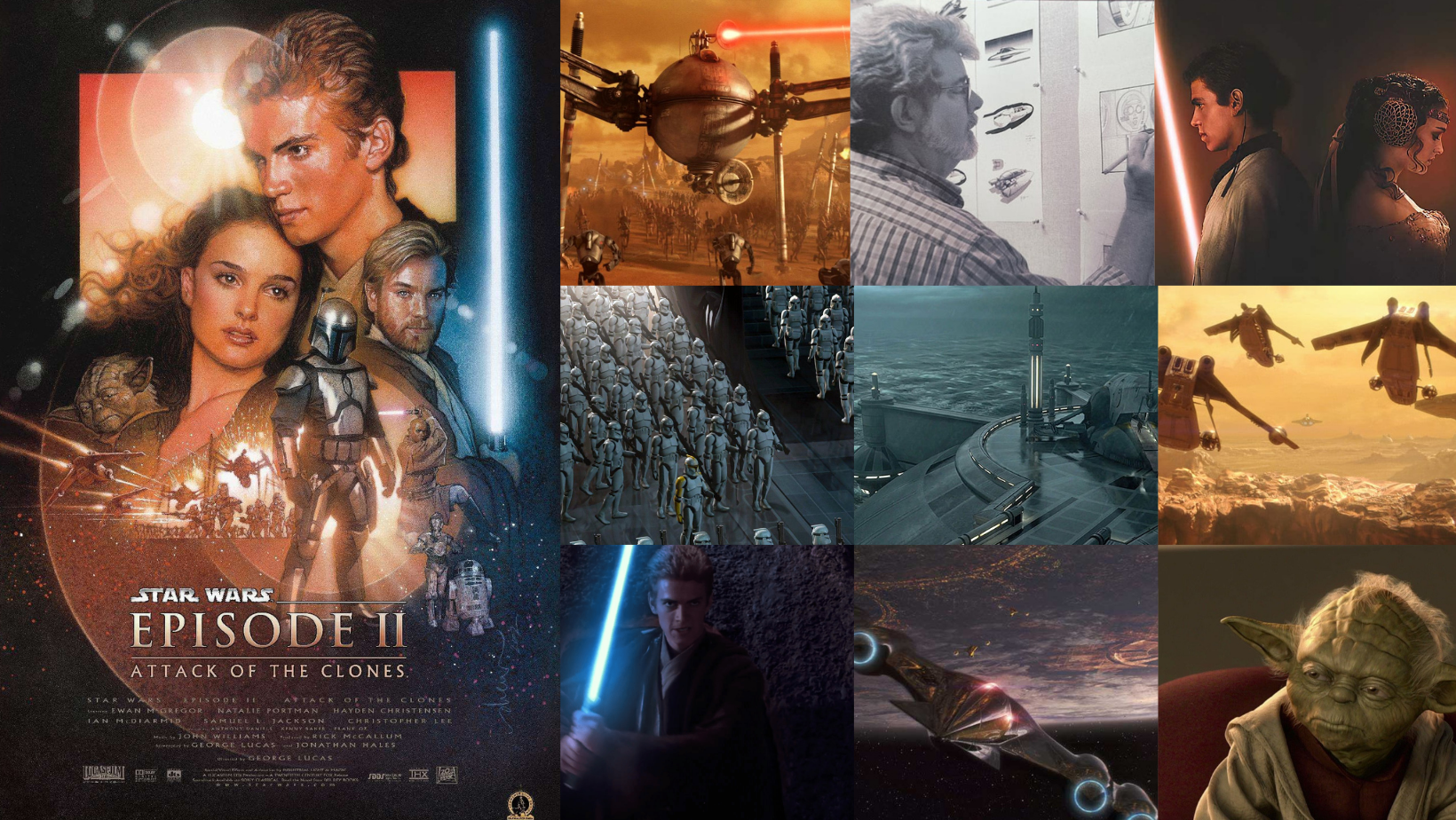 FEATURES/EDITORIALS
May 16 – Editorial: Revisiting 'Attack of the Clones' 20 Years Later
This is part 1 in a 3-part series exploring Attack of the Clones 20 years later. Read this then explore part 2 and part 3 now. From the Fett family, to Mace Windu's purple lightsaber, to Yoda in action, to glimpses of Darth Vader, and more, join us as we do a deep-dive into all things Attack of the Clones!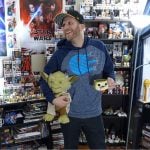 Tony Gorick is a self-proclaimed candy connoisseur with a passion for Star Wars and roller coasters. Whether he's working at his friend's arcade or watching classic Saturday morning cartoons, he does so with unsettling enthusiasm.