'Star Wars: Obi-Wan Kenobi' Promotion Is in Full Force
The sprint to the finish line is beginning. The stars of Obi-Wan Kenobi, Ewan McGregor, Hayden Christensen, and Moses Ingram, along with director Deborah Chow are promoting the show in Berlin today.
We are just 17 days away from the highly anticipated series, and you can expect the promotion tour to be in full force in the remaining days, ahead of Star Wars Celebration later this month. Here's the official post by Disney Plus Germany:
View this post on Instagram

Obi-Wan Kenobi begins streaming exclusively on Disney Plus May 27th.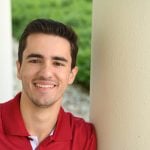 Finding ways to nonchalantly incorporate Star Wars quotes into his daily meetings at work, Tyler lives and breathes Star Wars. His morning tradition is sending the latest number in the countdown for different Star Wars projects and loves engaging in uplifting Star Wars dialogue. If you are passionate about  Star Wars you can follow him on Twitter at TyBrad5.