'Star Wars' Celebration: Exciting Updates From Lucasfilm Publishing Panel
The Lucasfilm Publishing Panel from Star Wars Celebration 2022 has wrapped. It brought several exciting updates on books, comics, and short stories coming to a bookstore near you.
There was a brand-new reveal, and for those of you who are High Republic fans, you will be excited. Chronicles of the Jedi is in the works, and it will be an illustrated guide to the Jedi of The High Republic era. For those still a bit unfamiliar with The High Republic, this is a golden age of the Republic, when the Jedi are at their peak. The art for this book promises to be a bright and beautiful look at a wonderful new era of Star Wars.
Below are a pair of tweets from Laughing Place with a first look image at Chronicles of the Jedi and Starlight Stories straight from the panel:
"Chronicles of the Jedi" will be an in-universe look at the Jedi of #TheHighRepublic written by @ColeHorton. #StarWarsCelebration pic.twitter.com/A0dUxvefXo

— LaughingPlace.com (@laughing_place) May 26, 2022
There are many upcoming novels too, and the soonest one to grace our bookshelves is Shadow of the Sith by Adam Christopher. Youtini shared the tweet below in their coverage of the panel regarding Shadow of the Sith's original manuscript being 150,000 words. This book will hit shelves June 28th, and having already begun reading the book, I can say Star Wars fans are going to be in for a wild ride…
@jenheddle on SHADOW OF THE SITH from @ghostfinder

The original manuscript was 150,000 words and the book features amazing stuff from Luke, Lando, Rey's parents, and Ochi of Bestoon!

— Youtini (@youtini_us) May 26, 2022
Lots of fun stuff coming up from Lucasfilm Publishing! #StarWarsCelebration pic.twitter.com/jhRweoosn5

— LaughingPlace.com (@laughing_place) May 26, 2022
The thread from Laughing Place continues to provide some wonderful inside looks with this full shot of the upcoming publishing slate as well as some recent releases. I will offer a few updates on each one of these projects, starting from the top, and going left to right. Read on below:
Brotherhood, written by Mike Chen, was recently released, on May 10th, and has already cracked its way into the New York Times best seller list. A novel true to its name, it follows Obi-Wan and Anakin's loving yet complicated relationship during the Clone Wars. You can read our review by our very own Kyle Larson here.
Queens Hope, written by E.K. Johnston, is the third book in her Padmé trilogy. This one begins with her and Anakin about to be married, and it explores what life is like for the strong senator during the Clone Wars. Our very own Kyle Larson's review can be read here too.
Padawan, written by Kiersten White, will be released on July 26th. It follows a young Obi-Wan Kenobi who is very much still a student and his master, Qui-Gon Jinn. The cover looks absolutely spectacular, and the book promises to see Obi-Wan as a more overeager and impatient young Jedi.
Starlight Stories — as mentioned above, Starlight Stories will feature a collection of short stories set in the High Republic era.
The Princess and the Scoundrel, written by Beth Revis, takes place after the events of Episode VI, and follows Princess Leia and Han Solo, who are on their honeymoon aboard the Halcyon Star Cruiser. It will be published by Del Rey on August 16th.
Shadow of the Sith — Adam Christopher is delivering a banger with this one. Set to release June 28th, this novel follows Luke Skywalker and Lando Calrissian in their search for answers about a looming Sith threat. There are a few excerpts that have already been released, and we broke them all down for you here.
Tales From the Rancor Pit — Cavan Scott is back! This will be a trio of terrifying tales, with saber-for-hire Ty Yorrick being featured as well. It will be released on October 18th.
Star Wars: Hyperspace Stories — Dark Horse is back with comics for all ages. This one will be a new anthology series that will be available starting this summer.
The Mandalorian — Written by Rodney Barnes and illustrated by Georges Jeanty, this new series will feature a Marvel comic adaptation of the first season of the show that is now a global phenomenon.
Star Wars: Stories of Jedi and Sith — a collection of short stories about your favorite Force wielders. I have already pre-ordered my copy, and this one promises to be a collector's dream.
Chronicles of the Jedi, written by Cole Horton, will be an illustrated guide to the Jedi of the High Republic era.
The future of Star Wars publishing is bright and looks to be jam-packed with excitement. For fans of The High Republic, also be sure to check out our article covering The High Republic panel. Here is a last look at a tweet from Youtini teasing some characters who may be featured in future publishing projects…
https://twitter.com/youtini_us/status/1529929603854151680?s=20&t=Q-ZKRKMK5Tx_KCC2j47IeA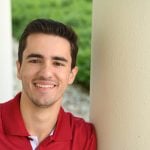 Finding ways to nonchalantly incorporate Star Wars quotes into his daily meetings at work, Tyler lives and breathes Star Wars. His morning tradition is sending the latest number in the countdown for different Star Wars projects and loves engaging in uplifting Star Wars dialogue. If you are passionate about  Star Wars you can follow him on Twitter at TyBrad5.