'Star Wars: Andor' Will Change How Fans See 'Rogue One', Teases Showrunner Tony Gilroy
According to showrunner Tony Gilroy, the upcoming Andor series will change how we perceive Diego Luna's character as well as Rogue One.
Ahead of the busiest Star Wars week since December 2019, Vanity Fair has even more Star Wars coverage to share, and now it's time to expand on Star Wars: Andor and how it will explore the character's past while also informing what comes afterwards. If you've missed all the previous articles from last week in the magazine's huge pre-Kenobi push, you can find our rundowns of each one here.
Among last week's teases, we read Diego Luna describing Andor as the story of a refugee, someone whose planet was ravaged by war. We had already heard rumors regarding this plot point, plus we know for a fact the series will cover Cassian Andor's journey since he was a teenager. In this new piece, Luna expands on what the show means to him:
"We need to explore how a revolutionary can come to change things, to stop war, to make this world a livable place. So Andor talks about that. I think it can inspire a lot of people on how much you can do by yourself."
For Gilroy, the first season of Andor is all about starting out in a really bad place and eventually becoming someone who wants to make a difference. But more importantly, the series will deal with the darker side of the character that was scratched in Rogue One for a while:
"You know he's been fighting since he was a child, right? He says that. You know he's been a guerrilla fighter. You certainly know he's been an assassin. He kills an ally in the very first scene… That was a big gulp on Rogue One, to see who would swallow that. He's morally complicated in a really dark way."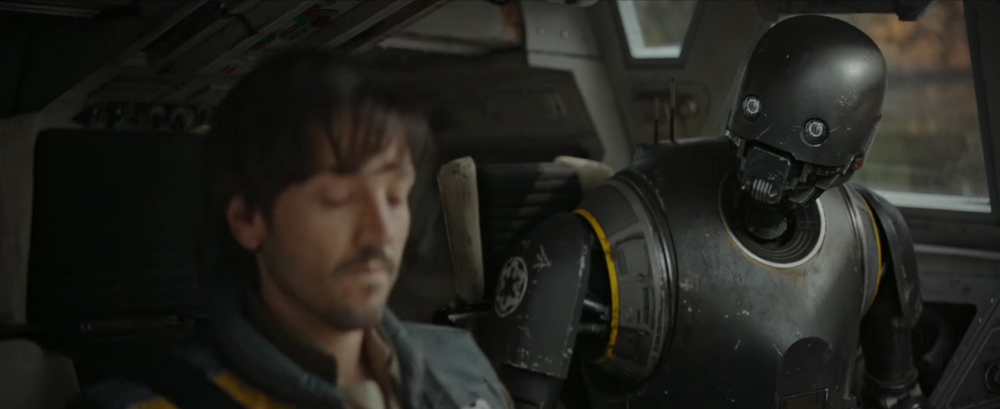 Gilroy also had time to address the rumors and all the confusion surrounding Alan Tudyk's Rogue One character, K-2SO. Right now, it appears the droid will be introduced at some point during the second season:
"We don't have Alan Tudyk… Not yet, anyway… It is a second season, but it's really, for me, the second half of the novel… This first season is about him becoming a revolutionary, and the second 12 episodes take him into Rogue One."
Tons of confusion have surrounded the show's intended length too. While we always knew the first volume of Andor would run for 12 episodes, many different numbers have been thrown around by several sources when it comes to the amount of planned seasons. Recently, DP Adriano Goldman said they were working on five seasons before the massive project was cut down to (maybe) three installments. Now, we have Gilroy describing the second season as the second half of a novel during an official interview, so it seems like not even the DP had the complete picture.
Later in the interview, Gilroy offers an extensive description of who Cassian is throughout the series and what that means for the man we meet in Rogue One. It seems like he's just a rebel without a cause at the beginning of the show:
"In the beginning of it all, he couldn't give a shit about any of that… He's a thief. He's a ducker and a diver. He has a lot of anger about his childhood, and about the Empire, but he has no place to put it. He just doesn't believe in anything at this point."
However, Cassian Andor is also "a natural leader" at this point in his life:
"He's seductive… Seductive in a way where he's manipulating people. He compromises, he changes his mind. He's really a perfect kind of spy, warrior, killer. How do you get to that place—and then sacrifice yourself?"
For those keeping track of rumors, these descriptions of Cassian gel quite well with what we know about Saw Gerrera and his Partisans, who played a key role in destabilizing the Empire using methods deemed as too extreme by the Rebel Alliance. It may not happen near the beginning, but we're willing to bet Gerrera and his warriors are a big part of the show and help shape Andor into the guy-who-gets-dirty that Rogue One introduced.
Light spoilers ahead for the first season of Andor.
When it comes to Genevieve O'Reilly's Mon Mothma, Tony Gilroy explains she plays a big role in the show, but Andor and her won't meet face-to-face until the second season. Here's what he had to say:
"It is a huge, orchestral, Dickensian ensemble cast, with Diego at the middle of it, and Genevieve at the middle of another part of it. They intersect. I'm not going to get into how they intersect. They do have an intersection—but they do not meet. They will not meet until the second half."
Moreover, Gilroy was willing to spill the beans on how the series starts:
"Our show starts with a very simple, almost film noir situation for a thief, a skeevy kind of guy who gets in big trouble trying to sell something to save his ass… Someone's been watching him, a rebel talent scout, and he's sort of recruited on the worst day of his life… On episode four, we leave there and we begin to expand out…"
It sounds like we're getting a very dirty, gray story for a good portion of season 1, with the galaxy only expanding for Cassian once he inadvertently becomes part of something bigger than his usual activities. It all seems very Dickensian too, as the showrunner mentioned. Some of those elements were briefly explored at the beginning of Solo: A Star Wars Story as well, so it'll be interesting to see how Lucasfilm retreads familiar ground with another young rebel fighting to survive on an impoverished planet.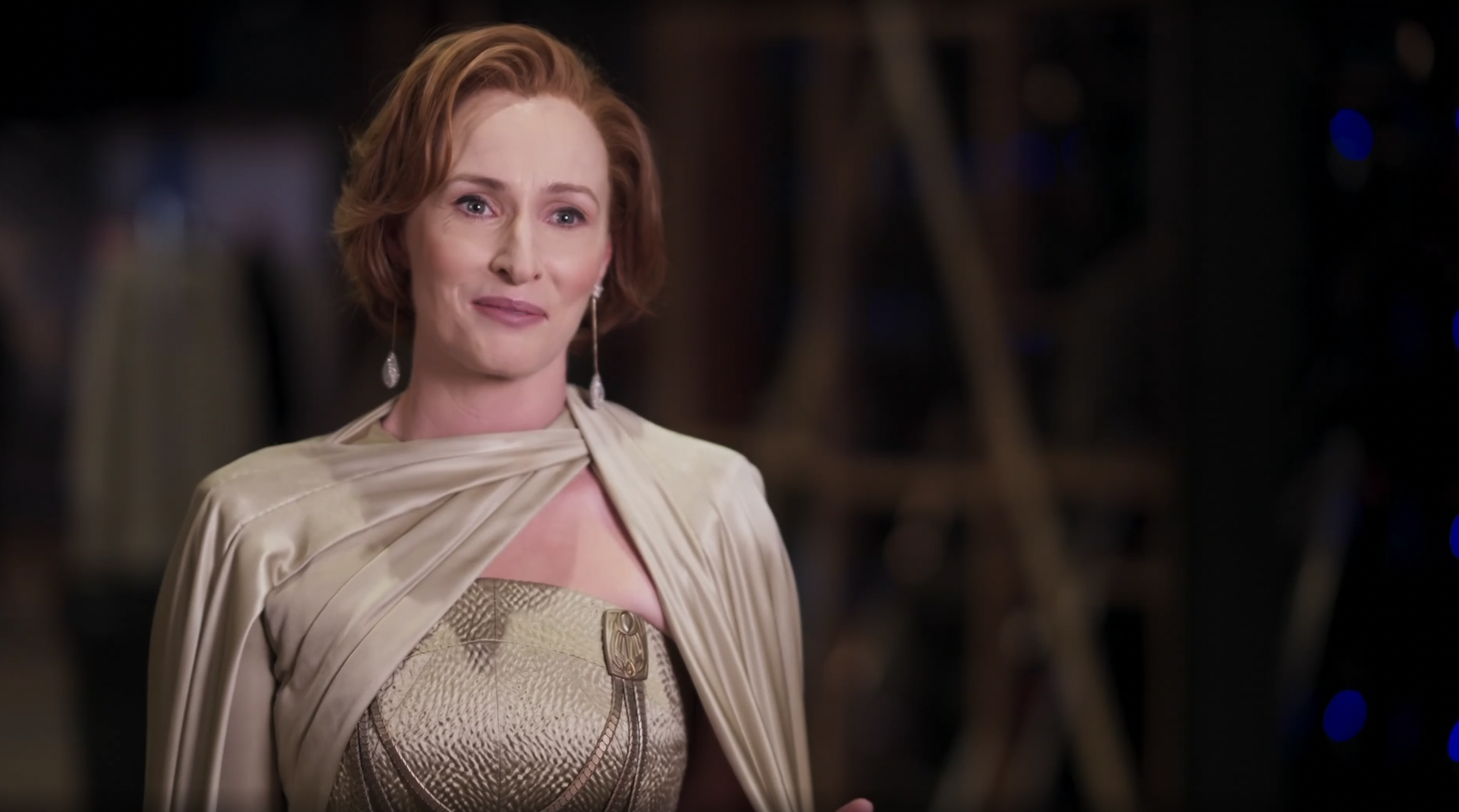 Near the end of the interview, Gilroy capped things off with an ominous tease of twists to come:
"There are certain events that happen in these five years that are important and need to be paid attention to. There are certain people, characters that are legacy characters, that the audience, the passionate audience, really feels that they have an understanding of and know… In some cases, they're right. And in some cases, what we're saying is, 'What you know, what you've been told, what's on Wookieepedia, what you've been telling each other… is really all wrong…' It's upside down, or it's sideways, or it's the opposite of what you thought was true. Or it's way more interesting than you had ever thought. Or that's a lie and there's a reason for it. I would say that there's some surprises in store."
And finally, he predicts fans will be talking a lot about Mon Mothma in the show:
"I bet that when episode 104 plays, when Mon Mothma finishes the episode, that there'll be people tweeting about Mon Mothma."
There's quite a lot to unpack in this massive interview, so we suggest you head over to Vanity Fair's website and read through the entire piece, since it's full of comments that will make you more excited for Andor than you were yesterday.
Francisco J. Ruiz is that guy who has watched Jurassic Park a thousand times and loves Star Wars. His hunger for movies is only matched by his love for video games. He graduated in English Studies from the University of Malaga, in Spain. As he keeps writing about what he enjoys (and doesn't) for websites all over, he's continuing his studies.