'Star Wars: Andor' Arriving Late Summer, Diego Luna Calls It "The Journey of a Migrant"
In a recently-published blockbuster piece by Vanity Fair on the future of Star Wars, Lucasfilm has finally opened up about their upcoming projects. This includes The Acolyte, Ahsoka, Obi-Wan Kenobi, and last but not least Star Wars: Andor, which we'll be discussing here.
Andor is a spy thriller focused on the Rebellion five years before the events of Rogue One. Lucasfilm confirmed to Vanity Fair that the series will debut late this summer. Bob Iger officially announced it during an earnings call in November 2018, but according to Diego Luna, he didn't get the full breakdown of the story until mid-2019. It happened while he was in a taxi in Mexico City when Tony Gilroy, who was tasked with rewriting major parts of Rogue One, called him to give a detailed explanation of the show.
Luna now describes the show as a refugee story, saying:
"It's the journey of a migrant. That feeling of having to move is behind this story, very profoundly and very strong. That shapes you as a person. It defines you in many ways, and what you are willing to do."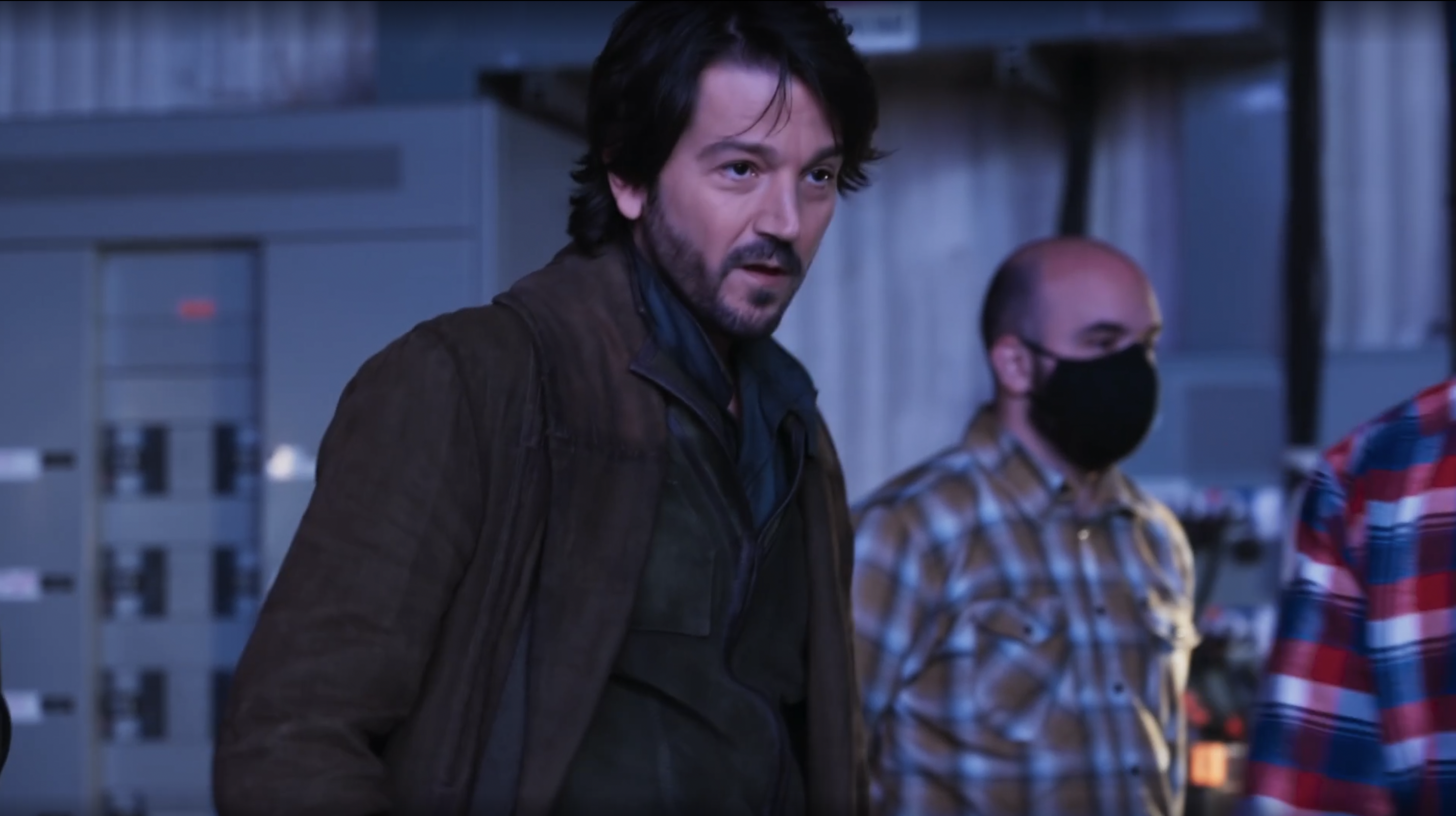 What fascinates Gilroy about the character is that he ultimately sacrificed himself for the good of the galaxy. He wanted to explore a character knowing his fate, and see how he got to that point:
"This guy gave his life for the galaxy, right? I mean, he consciously, soberly, without vanity or recognition, sacrificed himself. Who does that? That's what this first season is about. It's about him being really revolution-averse, and cynical, and lost, and kind of a mess. His adopted home will become the base of our whole first season, and we watch that place become radicalized. Then we see another planet that's completely taken apart in a colonial kind of way. The Empire is expanding rapidly. They're wiping out anybody who's in their way."
The story of Andor commences with the destruction of Cassian's birth world, Fest. As he transitions into adulthood, he realizes he won't be able to run forever, and starts to see an adopted home in the Rebellion. The show will also include the return of Rogue One's Genevieve O'Reilly as Mon Mothma, who seems to be serving as the show's co-lead. Not only was she the only Andor character named in the Vanity Fair piece besides Cassian, but she was a part of the photoshoot with Annie Leibovitz.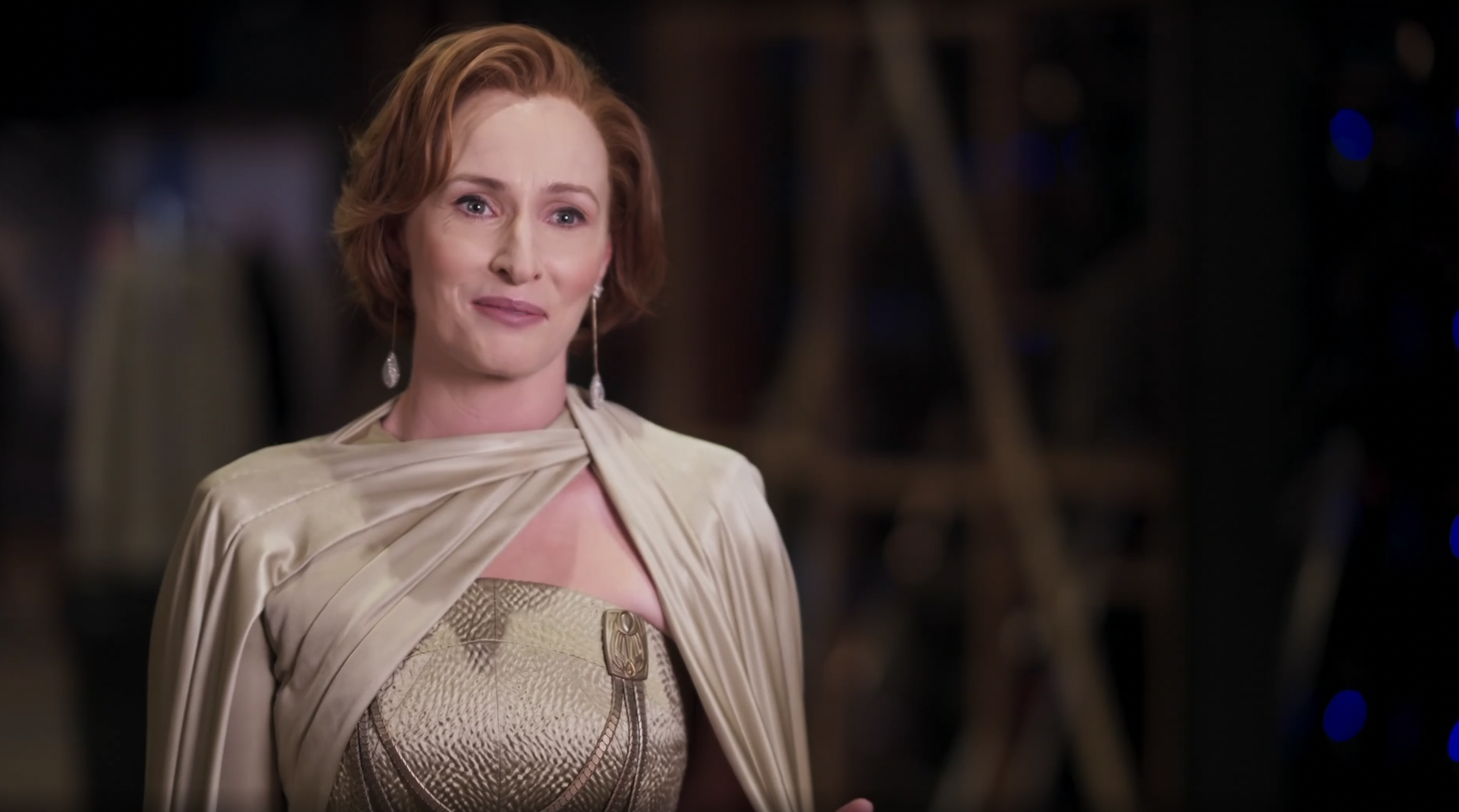 The conversation in the car between Luna and Tony Gilroy ended as follows, according to the actor:
"At the end, [Gilroy] said to me, 'You want to take this risk with me, man? It's you and I from beginning to end'. It was like you'd been recruited to join a Rebel force. I was like, 'Yes! Of course, man! Yes!'"
But then, he realized he'd just made a huge commitment without really thinking it through:
"What did I just say? This will be happening in London? My life is in Mexico. Holy shit, what have I done?"
Gilroy called the series a "huge, orchestral, Dickensian ensemble cast". Besides O'Reilly, the show will also feature Adria Arjona, Stellan Skarsgård, Denise Gough, Kyle Soller, Fiona Shaw, and Robert Emms, among many others. Skarsgård also said last year he filmed scenes with Forest Whitaker, confirming the speculation that this actor would be playing Saw Gerrera again in the show. Luna also teased in September 2021 that we should expect some surprises, which may hint at characters from Rogue One possibly coming back, like Ben Mendelsohn's Orson Krennic.
We will probably be getting a trailer for Star Wars: Andor next Thursday, during Lucasfilm's panel at Star Wars Celebration, along with its release date.
Miguel Fernández is a Spanish student that has movies as his second passion in life. His favorite movie of all time is The Lord of the Rings, but he is also a huge Star Wars fan. However, fantasy movies are not his only cup of tea, as movies from Scorsese, Fincher, Kubrick or Hitchcock have been an obsession for him since he started to understand the language of filmmaking. He is that guy who will watch a black and white movie, just because it is in black and white.