New High Republic Animated Series 'Young Jedi Adventures' Announced
The High Republic has ventured into a new medium. Announced during the Star Wars Celebration livestream, Young Jedi Adventures is a brand-new animated series coming to Disney Plus and Disney Junior in spring 2023. The series will be geared towards preschoolers and grade school children.
Set during The High Republic era, the Original Series follows Younglings as they study the ways of the Force and become Jedi: Compassion, self-discipline, teamwork, patience, and friendship. Young Jedi Adventures is coming to Disney+ and Disney Junior spring 2023. pic.twitter.com/EbcmI98ecv

— Star Wars (@starwars) May 27, 2022
From StarWars.com:
The first full-length animated Star Wars series created for preschoolers, early grade schoolers, and their families, these original stories will follow Younglings as they are swept off into adventures, and start their journeys on the path to becoming Jedi Knights, learning valuable skills for our galaxy and the galaxy far, far away. The Jedi-in-training will tackle topics of compassion, self-discipline, teamwork, patience, and friendship.
The series will be executive produced by James Waugh (Star Wars Visions, LEGO Star Wars: Terrifying Tales) and Michael Olson (Puppy Dog Pals). Olson is also serving as the showrunner, with Elliot Bour (Elena of Avalor) taking on supervising director duties. Lamont Magee (Black Lightning) is also onboard as a consulting producer.
During their presentation, the team behind the series revealed that Yoda would be involved in some fashion of the series. This lines up with what he has been doing during the High Republic era up to this point. They also said that, despite it being geared towards young children, there will be plenty for adults to enjoy with high-octane lightsaber duels. They said Disney Junior and Lucasfilm are letting them take some big swings, and they are excited for fans to see what they are cooking up.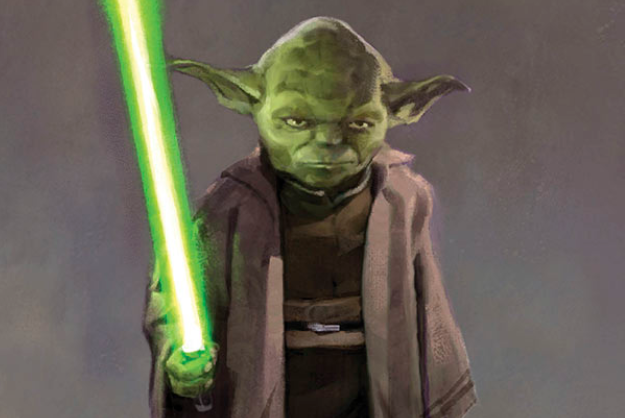 Nothing was said about when the series will take place in the timeline. Given its spring release, that means it might line up with the presumed second wave of books and comics in phase 2, which were revealed during the High Republic publishing panel, as those are also releasing in the spring.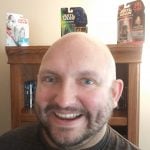 Nate uses his love for Star Wars and movies in general as a way to cope with the pain of being a Minnesota sports fan. When he's not at the theater, you can usually find Nate reading a comic, listening to an audiobook, or playing a Mario video game for the 1,000th time.