Kelly Marie Tran Looks Back on Her 'Star Wars' Experience
Kelly Marie Tran has spoken about the highs and lows about her time playing Rose Tico in Star Wars films The Last Jedi and The Rise of Skywalker.
In an engrossing interview with StarWars.com, Kelly Marie Tran talked about her approach to playing Rose and how much of her own culture influenced that.
"I think my job as an actor is to always personalize the characters I'm playing, even if I'm not purposefully being like, "Oh, let me imbue my culture." Someone told me, "Culture is like being a fish in water; you don't even realize you're in water." It's so a part of who you are, that I think the roles that I've played have unintentionally been affected by the culture that I grew up in.

Rose felt very close to me only because her family was from a war-torn planet where her parents were ripped from the place they lived, and that is what my parents went through. So yes, culturally, it felt very much on the nose, almost. And the scene that her sister has before you even meet Rose — the idea that people are sacrificing themselves for a greater cause — I think is also a very cultural idea in my household, at least. I saw my parents sacrificing their own well-being and own individual desires in order to provide for the family. So yeah, it was absolutely influenced by culture."
Kelly also discussed the early stages of her acting career before she got her big break with The Last Jedi. Sadly, her ambitions were rather modest due to cultural issues of the time, and she never thought in her wildest dreams she'd star in a Star Wars film.
"I was auditioning for a lot of stuff and getting really close to [landing roles], mostly sitcoms, and at the time I remember telling myself, "Oh, Kelly, one day in a perfect world you'll be able to be the sidekick on a sitcom." And that was the extent of where my dreams went and it makes me a little bit sad because it just is a symptom of where society was and where I was seeing people who looked like me.

So my big break was in 2016 when I was offered the role of Rose in Episode VIII. As I was auditioning for Star Wars, it was a six-month process. I never thought to myself that I would actually get it because, again, I keep going back to this idea, this culture of belief, but like, I grew up watching those movies and they are all white. So I just was like, "Oh, I'm obviously not gonna get this, but one day I'll tell my grandchildren how lucky I was to audition for this thing, and that was a cool thing that I did."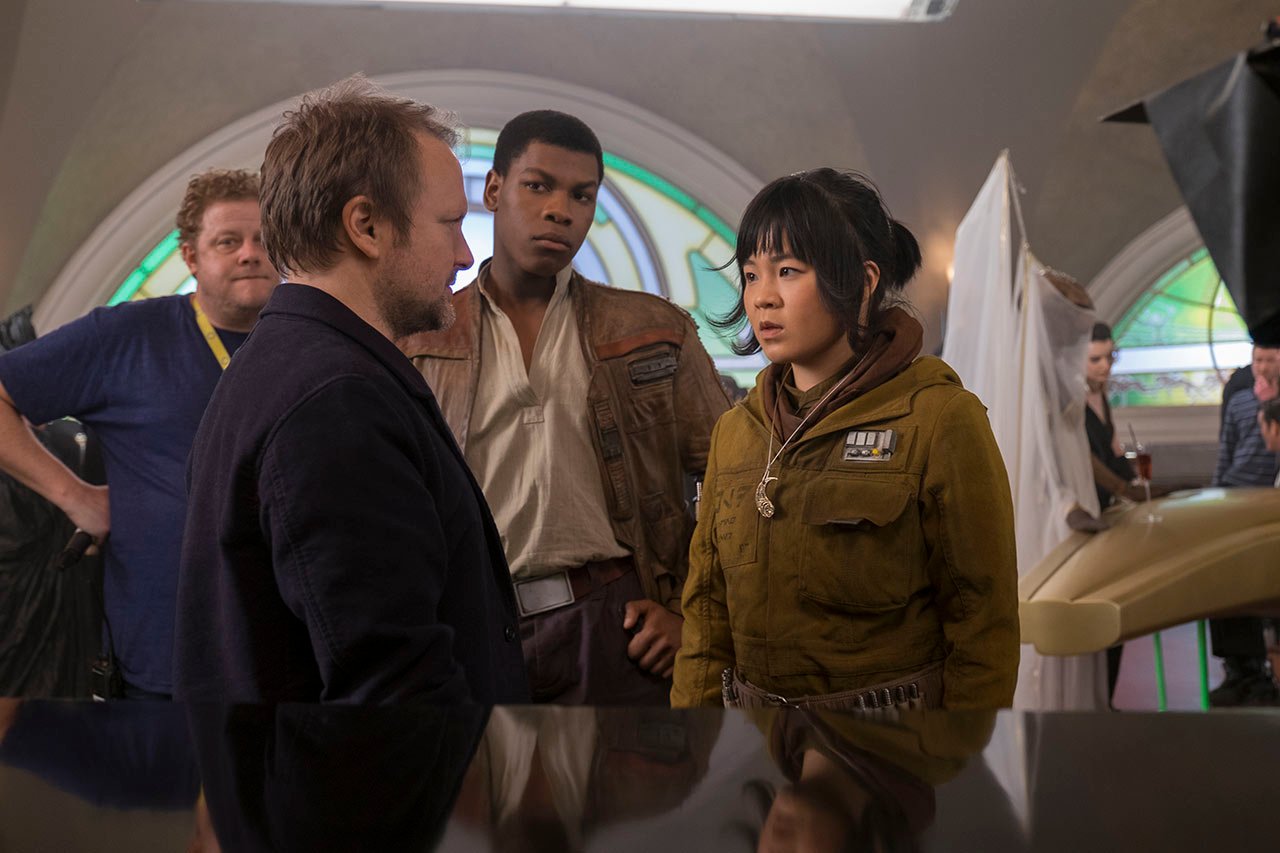 As the interviewer notes, the achievement of becoming the first Asian lead in a Star Wars film brings its own pressures. Kelly elaborates on the highs of landing the gig coupled with having to overcome that pressure.
"The first emotion that I felt — and I try to remind myself of this — was just pure joy and pure ecstasy. It felt like being high, it was like, oh, my God.

It's the same thing that I think happened for my parents where something in our brains just changed, when it was suddenly the idea that impossible things were possible and that there's room for everyone. Like that just changes you as a human being."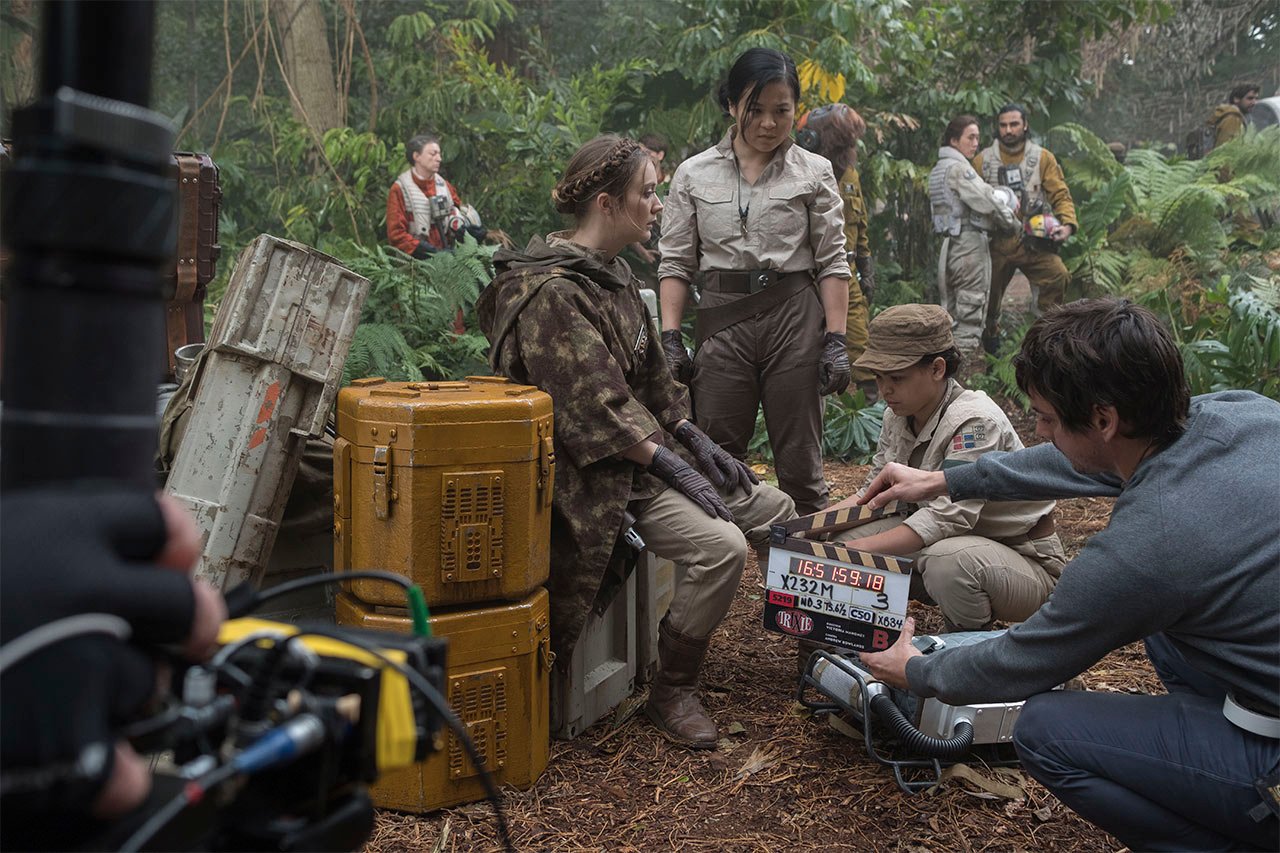 "Then on the other side of that, there's this heaviness. That feeling like, "I don't wanna do this wrong." I've never seen anyone like me in this position before and I put so much pressure on myself to do it, quote "right," whatever that meant. And I think it was a little bit of a disservice to myself because it's unfair. When I think about people who don't have the sort of burden of representation, they just get to have fun and do whatever they want, whereas every role that I read I feel like I have to think about all of these things because I don't want to make a movie that stereotypes — and this is sad because it shouldn't feel like such a heavy decision every time.

But it does, very much for me, and I think that has a lot to do with the way I grew up, that has a lot to do with the types of roles that I have been very fortunate to be a part of in the very beginning. But it very much was like me being a normal person, never thinking about what I look like, never thinking about people judging me for looking or dressing certain way, to then being so hyper aware of being seen."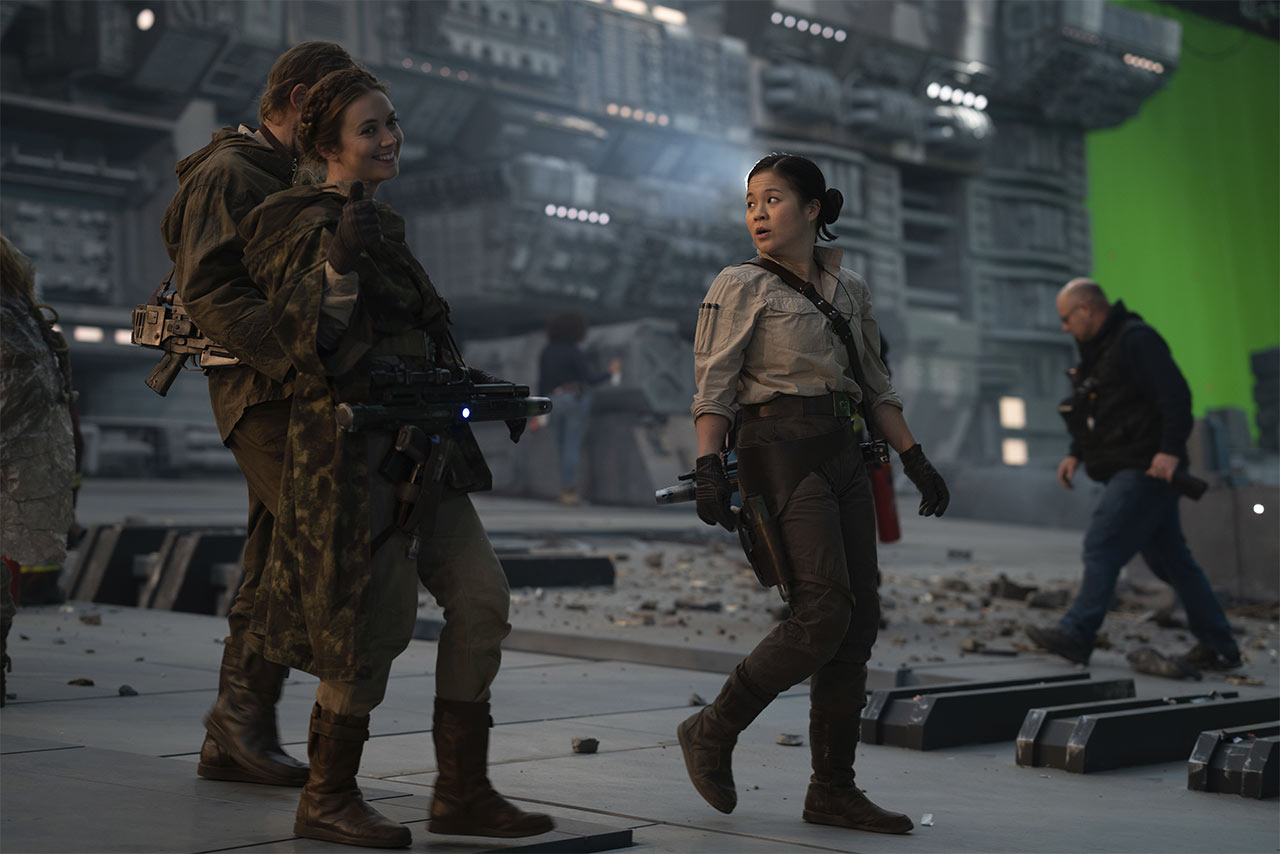 Unfortunately, being in the spotlight to that degree can be a double-edged sword. For all the excitement about being in Star Wars, Kelly was subjected to horrific abuse on social media. She touched on both of those extremes here.
"What it felt like to me was two opposite ends of the spectrum, unbridled joy and ecstasy and feeling so proud and just wanting to bring all my friends and everyone who looks like me, and everyone who's ever felt like they didn't belong somewhere, to be able to make that jump and have that sort of brain shift and be like, "Oh, my God, impossible things are possible" — that was the best part of it. And on the other end it was just vitriol. I think it needs to be acknowledged and I don't really know what to say about it other than every experience in life has good and bad things that come with it. So I think all of that stuff really affected me, and still maybe affects just what I think when I think about representation."
Kelly still hasn't left Star Wars behind entirely; she reprised the role of Rose Tico in the LEGO Star Wars Holiday Special. She has continued her career in impressive fashion since Star Wars; she voiced the protagonist in the excellent Raya and The Last Dragon for Disney, an animated film steeped in East Asian cultures. Her upcoming films include Me, Myself & The Void and The Young Wife, the first of which is scheduled to release later this year.
You can read the full interview on StarWars.com, which delves deeper into details about Kelly Marie Tran's early life before she arrived in a galaxy far, far away.
Josh is a huge Star Wars fan, who has spent far too much time wondering if any Star Wars character could defeat Thanos with all the Infinity Stones.