Hayden Christensen Looks Back on 'Star Wars: Attack of the Clones' for Its 20th Anniversary
On the 20-year anniversary of Star Wars: Attack of the Clones, StarWars.com interviewed Hayden Christensen about his experience with the movie. Of course, Episode II was the movie that introduced the world to Christensen's Anakin Skywalker.
Before we dive into that, we have recently published a three-part editorial on the movie, so if you haven't checked it out, here is a link to Part 1.
On to Christensen. The actor was initially very excited when he got the role, as he recalls in the interview, and celebrated it with his roommate in a very unique way:
"I remember when I got the phone call saying that I got the part. I was still in bed, actually, in my apartment in Vancouver at the time. I recall walking out after I got off the phone, just sort of stunned and in disbelief by the news, walking into the living room where my roommate was. He was aware that I was waiting for this call, and he saw my smile and immediately understood that there was good news. My response was, I lit up an imaginary lightsaber. He was a big Star Wars fan too, and he had the soundtrack to Episode I. He put the Star Wars soundtrack on, and we had this whole imaginary lightsaber duel around our apartment, jumping on all the furniture and just screaming like giddy little children."
Christensen was, of course, not the first actor to play the role. In The Phantom Menace, a young Jake Lloyd portrayed a nine-year-old Anakin Skywalker, and obviously, David Prowse suited up as Darth Vader in the original trilogy, with James Earl Jones providing the voice. So there were many sources to draw from when preparing for the character, as Christensen said:
"One of the aspects of Star Wars that I found really compelling was the generational aspect of it. I really wanted that to feel authentic and have as much continuity as possible. I was very cognizant of the performance that Jake Lloyd gave [in Episode I], and wanting it to feel like it really was just an older version of that kid, to some of the nuances and mannerisms of Darth Vader, wanting that transition to have some context as well, and to his children, Luke and Leia, and for that lineage to feel convincing. So I had a lot that I was drawing from, and then of course, everything he's going through in the story."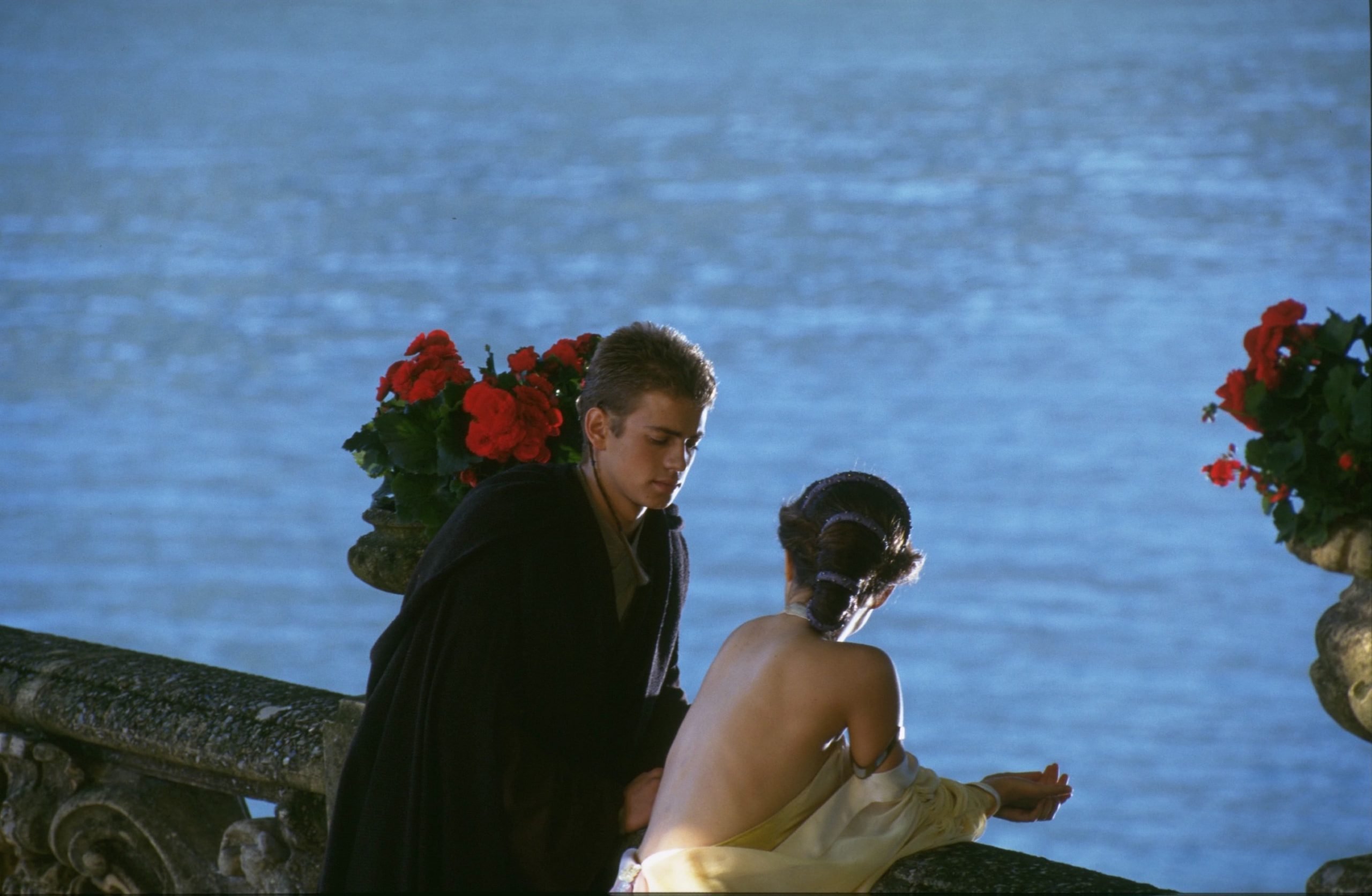 A pivotal scene in Attack of the Clones is when Anakin, after massacring the Tusken Raiders that had captured his mother and were ultimately responsible for her death, confesses his actions to Padmé. According to Christensen, it required a few "heart-to-heart" conversations between him and George Lucas to get it right:
"We all understood that it was an important scene for this character and for his arc. When we were rehearsing it, we tried it a few different ways. I had conversations with George [Lucas] about the degree of his angst and emotional state, and trying to find it. We tried it one way, and I didn't quite feel like I was connecting with it. George walked over to me and we had a really nice heart-to-heart conversation. I felt that scene was pivotal in my relationship with him as well, in terms of how we spoke about the work and the character. We really opened up our dialogue, which then continued into Episode III. But yeah, that scene was a big one."
For Christensen, another takeaway from the experience of filming the prequels was his friendship with Ewan McGregor. This is something that has been all over the marketing campaign for the new Obi-Wan Kenobi show, which is regarded as the reunion, on-screen and off-screen, of two longtime friends. Christensen said the following about what their friendship means to them:
"I was the new kid on the block, and he went out of his way to make me feel welcomed and comfortable. I remember the first time we met, he gave me a big hug, and we kind of hit it off right from the get go. I think our relationship, in a lot of ways, sort of mirrored our characters' relationship at that point too. We were very close and remain close. We just hadn't seen each other in a little while. But we got together before we started filming [Obi-Wan Kenobi], just to catch up, and it was so nice to reconnect with him. I love the man so much."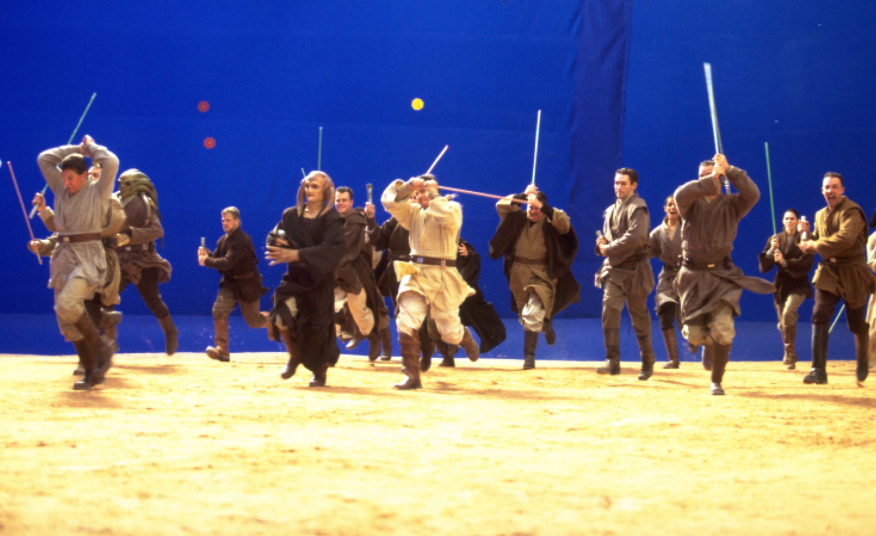 Christensen has not shied away from expressing his love for the movies over the past couple of months. Most recently, during a press event in Berlin, he said that Episode III is "a phenomenal film", and he shared those feelings with StarWars.com once again:
"Watching them again as a whole [in preparation for Obi-Wan Kenobi], I was really struck with the quality and depth of the storytelling and George's vision for all of it. It's so nuanced, complex, and layered. Really remarkable.

It's like those films had a gestation period, where they needed a little time to ferment in the public psyche," he says. "The reception that the films have now, it's very heartwarming."
It's undeniable that the public opinion on Christensen and his portrayal of Anakin has massively shifted over the past 20 years. As both Christensen and Ewan McGregor had said repeatedly over the past couple of months, the fans that grew up in love with the prequels as kids are now being heard loud and clear as adults.
Attack of the Clones will have a panel at the upcoming Star Wars Celebration, to commemorate the 20-year anniversary at 2pm PST on Friday, May 27th. Christensen has not been confirmed as a guest for the convention, but between that panel and Obi-Wan Kenobi part of the big Thursday panel, it would be pretty shocking if he wasn't there.
Miguel Fernández is a Spanish student that has movies as his second passion in life. His favorite movie of all time is The Lord of the Rings, but he is also a huge Star Wars fan. However, fantasy movies are not his only cup of tea, as movies from Scorsese, Fincher, Kubrick or Hitchcock have been an obsession for him since he started to understand the language of filmmaking. He is that guy who will watch a black and white movie, just because it is in black and white.