Ewan McGregor Talks 'Obi-Wan Kenobi', Prequel Filming Challenges, and His New Black Series Figure on Jimmy Kimmel
The time has finally come. After years of reporters and television hosts trying to squeeze in a Star Wars question whenever Ewan McGregor was trying to promote another project, we can finally enjoy a Star Wars-focused interview with the actor.
The Obi-Wan Kenobi actor was a guest on "Jimmy Kimmel Live!" for May the Fourth, and had a long chat about the upcoming series with guest host Mike Birbiglia. He was first asked about the overwhelming load of Star Wars material they have to study when making the show so that they don't contradict what happened in a novel or a video game. While Ewan isn't up to speed on everything canon related, series director Deborah Chow is, as he explained:
"Luckily on this series we had Deborah Chow, who is our amazing director, and she really knows across all… Because now Star Wars has become… it's the movies but it's also TV shows, it's computer games, cartoon, books, comics… And all of the storylines have to match up, you can't have some fact in the video game that doesn't match up to the movie. She was amazing at knowing all of that stuff and guiding the writers as well with that."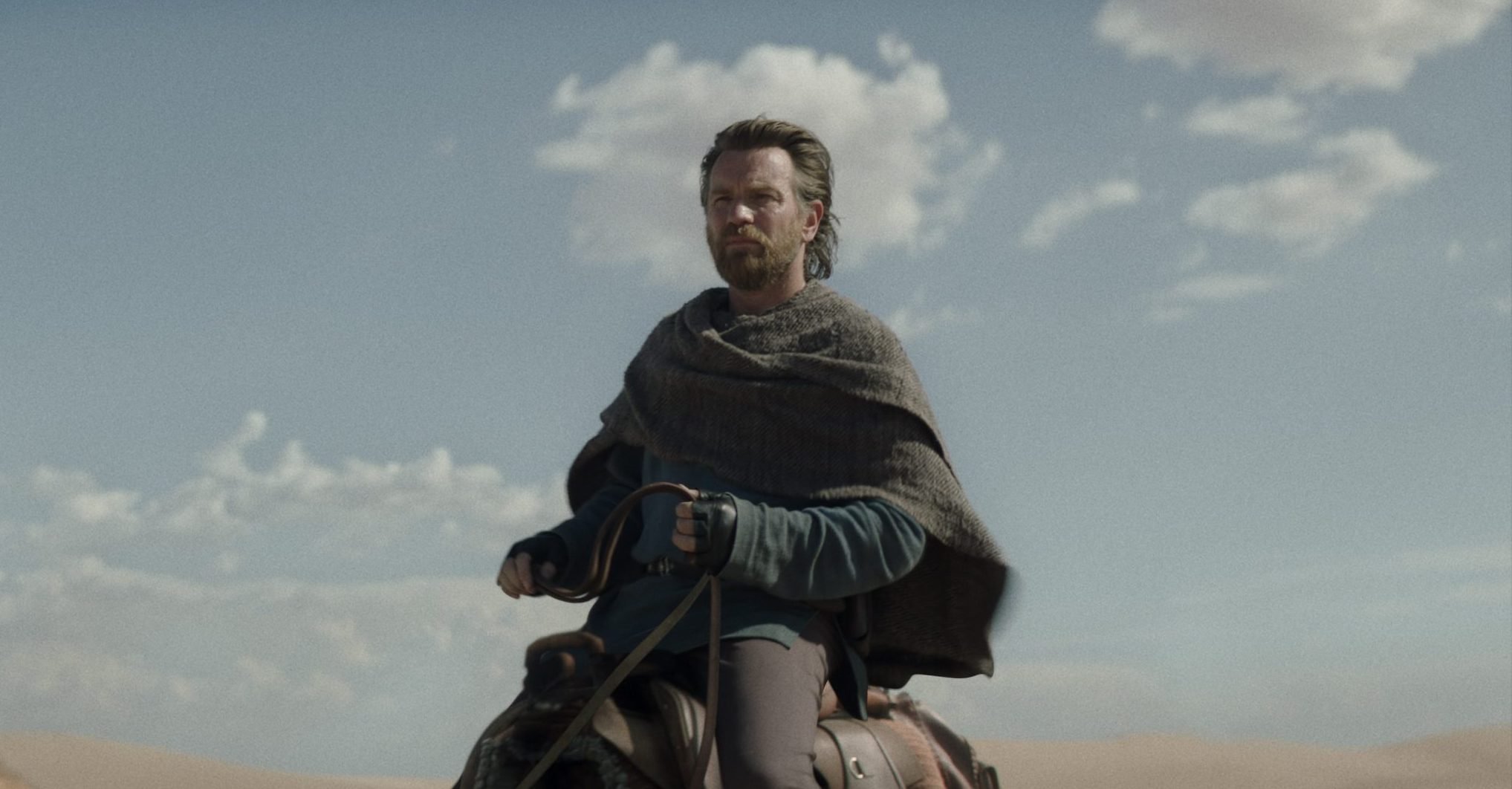 Birbiglia also brought up the fact that Ewan McGregor's uncle, Denis Lawson, played Wedge Antilles in the original Star Wars trilogy. The actor recalled the excitement he had when he was a kid and went to see Star Wars in the theater, because that was the movie his uncle was in:
"I remember standing outside the school with my brother, I was five or six, and my mom and dad picked us up and they were taking us to the big city to watch a movie that my uncle Denis was in. And so we went and we were so excited to go and see, you know, your uncle in a movie. And then we sat there and it was Star Wars! And it blew our minds away.

So he played a character named Wedge Antilles, and he survived all three of the original Star Wars movies. [As Birbiglia pulls up a picture of Wedge] There he is, Wedge! 'Look at the size of that thing!' That's my uncle Denis, and he's doing a musical at Great Britain at the moment, he's touring around and they're going to be in the Barbican [Centre]. Anything Goes [is titled]."
He also went on about how his relationship with his uncle continues to inspire his work to this day:
"He's a song-and-dance man, and he's always been my uncle hero. If I've ever got like stuck at work, he's the only person I'd ever phone and ask, you know, to get acting advice from. And I'm very like him, I see bits of him in my work all the time. I call him, actually, from set sometimes, and I go 'Den, I totally did you again today!' After about 10 years or 15 years of doing this he called me one day and he said 'Ewan, I f*ng did you today!' [Laughs]"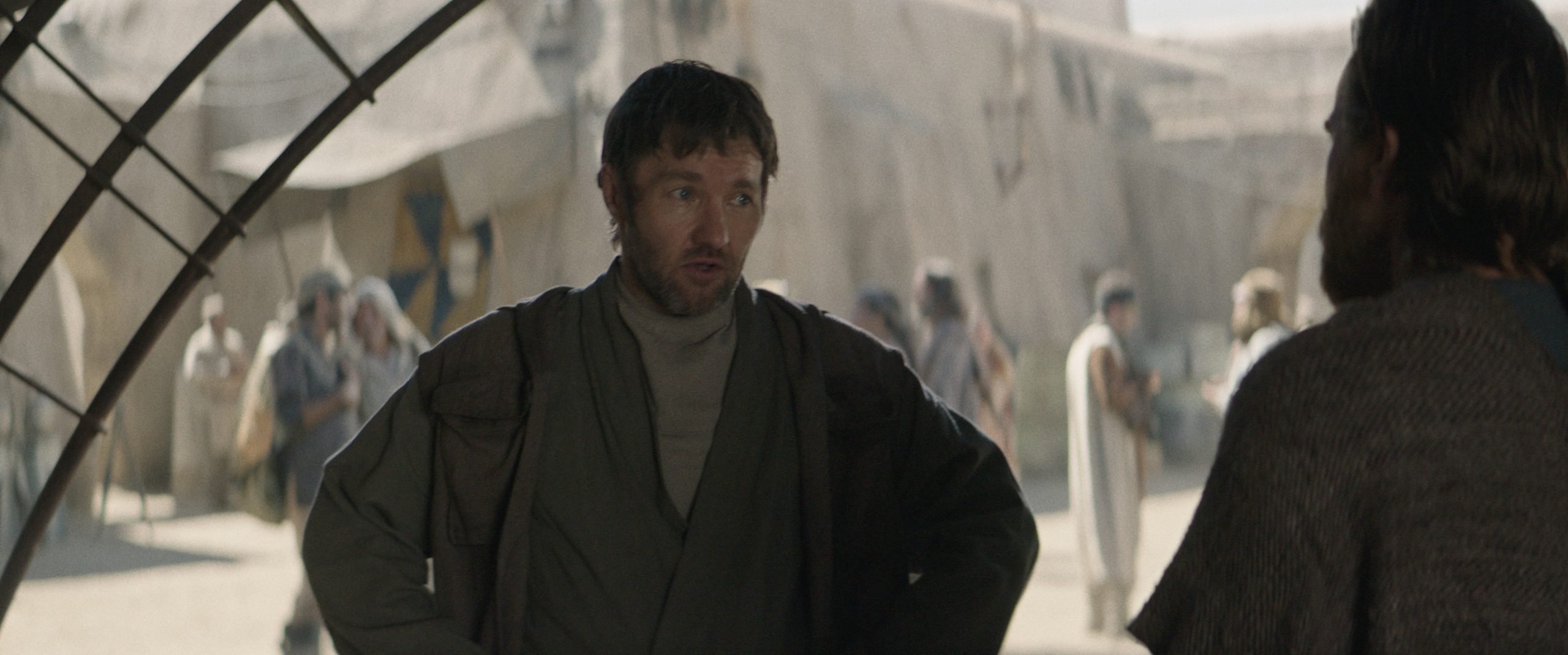 While he couldn't say much about the show, he did get the chance to make a breakdown of where we are at the beginning of the show, teasing also the event that will trigger him to go back to his Jedi ways:
"Well, it's ten years after the events of Episode III. I always thought that there must be a great story in between the last Episode I made and Alec Guinness in Episode IV: A New Hope. And I was right, we found a really good story to tell in that timeframe.

So it's ten years after the end of Episode III, the Jedi Order's all been destroyed, and everyone else who wasn't destroyed by Order 66 is in hiding. And Obi-Wan is carrying the guilt of having failed Anakin and lost Anakin to the Dark Side. So he's a bit of a mess, he's at a very low point. He's sort of being in hiding, he's not being a Jedi, he's pretty bleak-minded. And then something happens, and he has to decide to help someone do something or not… That's the series."
During the interview, Ewan also got the chance to promote the brand-new Black Series figure for Obi-Wan Kenobi. Inspired by his character in the upcoming show, the figure will be available for pre-order at Hasbro Pulse and most major retailers on May 11. Here's Hasbro's description of the figure:
Star Wars fans and collectors can imagine scenes from the Star Wars galaxy with this premium The Black Series 6-inch Obi-Wan Kenobi (Wandering Jedi) figure, inspired by the character in the Star Wars: Obi-Wan Kenobi series. Obi-Wan Kenobi is set years after the dramatic events of Star Wars: Revenge of the Sith where Kenobi faced the corruption of his friend and Jedi apprentice, Anakin Skywalker turned Sith Lord Darth Vader. It also features the great articulation we have come to expect from Black Series, including the butterfly joints which allow more dynamic posing and articulation.

Fans and collectors can display this fully articulated figure, featuring premium deco and poseable head, arms, and legs, in their collection. This Star Wars: The Black Series figure also comes with 3 entertainment-inspired accessories. Available for pre-order 5/11 at 1:00 PM ET at most major retailers, including Hasbro Pulse.
Check out a few images provided by Hasbro:
Obi-Wan Kenobi will premiere its first two episodes on May 27th exclusively on Disney Plus. You can check out the most recent trailer here. And watch Ewan's full interview below:
Miguel Fernández is a Spanish student that has movies as his second passion in life. His favorite movie of all time is The Lord of the Rings, but he is also a huge Star Wars fan. However, fantasy movies are not his only cup of tea, as movies from Scorsese, Fincher, Kubrick or Hitchcock have been an obsession for him since he started to understand the language of filmmaking. He is that guy who will watch a black and white movie, just because it is in black and white.