Dark Horse Comics Announces Two New All-Age Series Coming Later This Year
Dark Horse Comics is ramping up their line of new Star Wars comics. StarWars.com has just unveiled two new additions to their all-age line up with Star Wars: Hyperspace Stories and Star Wars: Tales from the Rancor Pit.
Hyperspace Stories is an anthology series, arriving this summer and will span all eras of the Star Wars timeline similar to IDW's Star Wars Adventures. Issue #1 will be written by Amanda Deibert with art from Lucas Marangon, who was an artist for Dark Horse's old Star Wars Tales comic. The first issue will be set during the Clone Wars and sees General Grievous kidnap Padmé, leaving Anakin Skywalker and Obi-Wan Kenobi to come to the rescue. Other writers attached to the series include Cecil Castelluci (Moving Target: A Princess Leia Adventure), and Michael Moreci (Star Wars Adventures).
StarWars.com spoke with Lucasfilm Publishing creative director Michael Siglain about Hyperspace Stories and had this to say:
"We are thrilled to be working with Dark Horse — and with Cecil, Amanda, and Michael — on Hyperspace Stories… Fans of all ages will be treated to action-packed, exciting, and emotional stories that just may be more connected than they seem."
StarWars.com also has a peak at a couple of the covers that will be available for the first issue. Check them out below.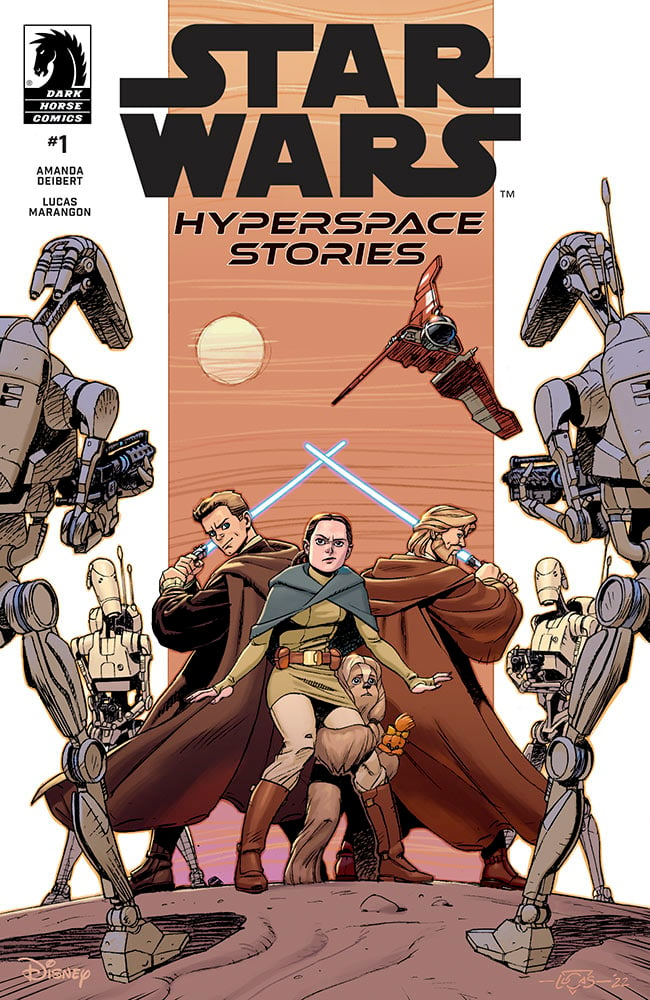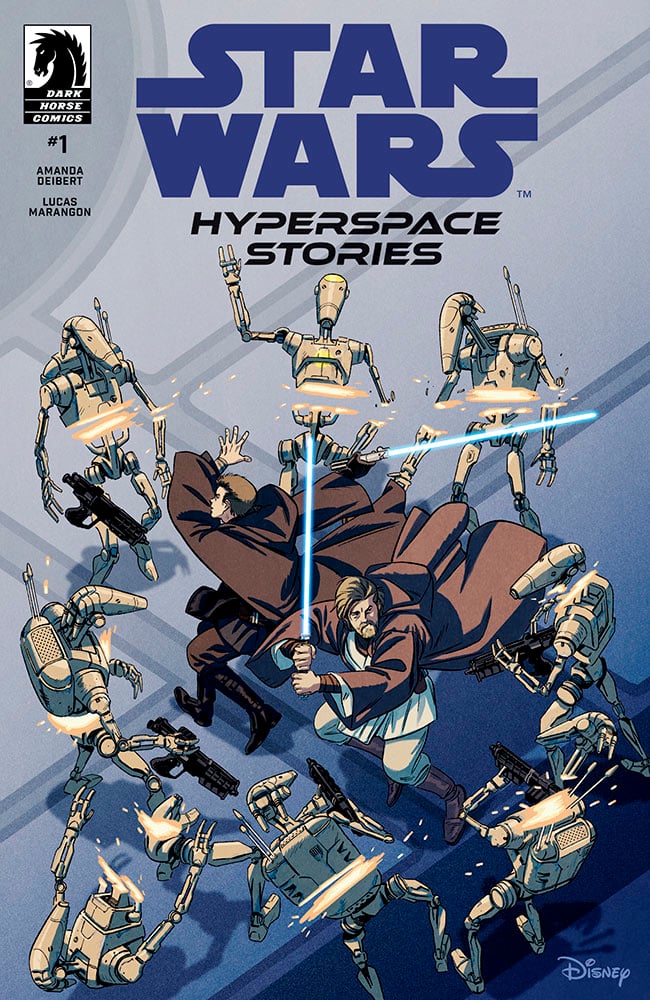 The other comic announced is coming this October. Star Wars: Tales from the Rancor Pit follows in the footsteps of IDW's foray into horror with Cavan Scott's Tales from Vader's Castle series. Scott returns to tackle this new setting with Star Wars Adventures artist Nick Brokenshire. The duo worked together on a couple of the Vader's Castle issues. Other confirmed artists include Juan Samu, Rafael Pérez, and Andy Duggan.
From StarWars.com:
"Set amid a backdrop of a dark and stormy night on Tatooine in the dungeon of Jabba the Hutt, the creepy offering includes clanking droid ghosts, the chilling wampa caves of Hoth, and a monster hunt with Saber-For-Hire Ty Yorrick."
It's not said if that Ty Yorrick story is just a retelling of Scott's Monster of Temple Peak or an original tale. Beginning in 2018, the Tales from Vader's Castle saga ended this past year with the Ghosts of Vader's Castle series. This October spooky comic tradition has become a nice addition to the canon, and it's cool to see Dark Horse continue it.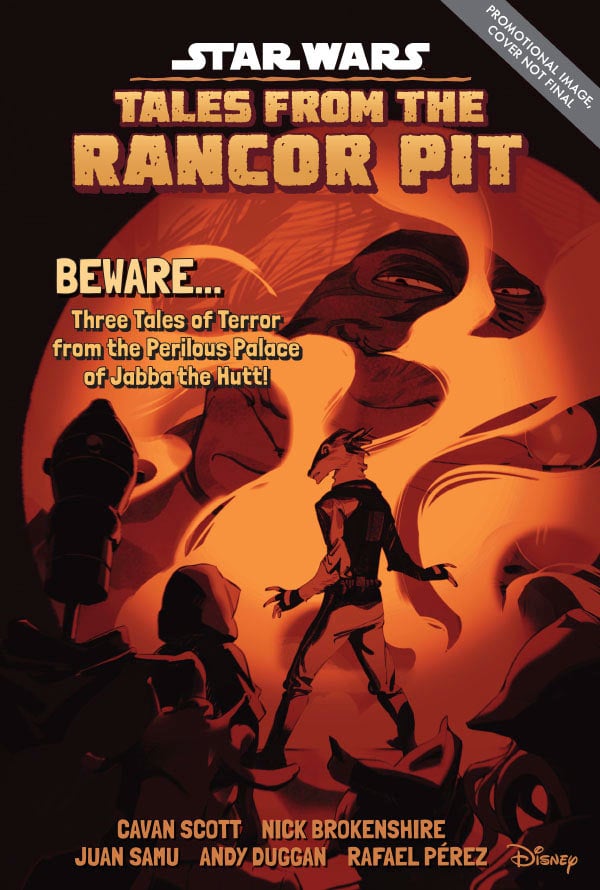 Dark Horse CEO Mike Richardson had this to say about the two announcements:
"I am thrilled Dark Horse is once again bringing new stories to life featuring the characters populating this incredible galaxy. I can assure you that we are approaching this legendary franchise with the same passion and dedication that we brought to it for more than two decades."
Outside of these new comics, in the works for Dark Horse is Claudia Gray's Quest of the Jedi, which will start once phase 2 of the High Republic kicks off this October. No official date for issue #1 is set. Also coming is an omnibus collection of the Star Wars Rebels minicomics. That will be available July 12th. There isn't a specific Dark Horse Comics panel at this year's Star Wars Celebration, but they will still probably have a presence somewhere at one of the various Lucasfilm Publishing panels.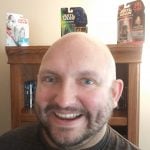 Nate uses his love for Star Wars and movies in general as a way to cope with the pain of being a Minnesota sports fan. When he's not at the theater, you can usually find Nate reading a comic, listening to an audiobook, or playing a Mario video game for the 1,000th time.