'The Force Unleashed' Switch Port Getting Three Physical Editions from Limited Run Games
It appears diehard fans of Star Wars: The Force Unleashed will have a chance to get their hands on a physical copy of the game's Nintendo Switch re-release… if they're fast enough and have the extra credits.
Limited Run Games is famous for its, well, limited runs of classic video games that arrive on modern systems. When it comes to Star Wars, they've been collaborating with Lucasfilm Games and Aspyr for some years now, delivering fancy physical releases of classics such as Star Wars: Racer or Republic Commando that may or may not precede regular physical copies through another publisher.
Back in February, we learned about a Nintendo Switch port of 2008's The Force Unleashed, a now-Legends game that quickly became a modern fan-favorite. Unsurprisingly, it's been handled by the Star Wars re-release veterans at Aspyr, and it was built using the Wii version of the game, which had its own peculiarities, as a baseline. It'll be available on Nintendo's digital storefront next week, on April 20th, for $19.99.
If you're more of a physical collector, Limited Run has you covered with three different editions — 6-week open pre-orders start April 15th at 10am ET, and end May 29th. Check them all out below:
STAR WARS: THE FORCE UNLEASHED (Standard Edition) — $34.99
STAR WARS: THE FORCE UNLEASHED (Premium Edition) — $89.99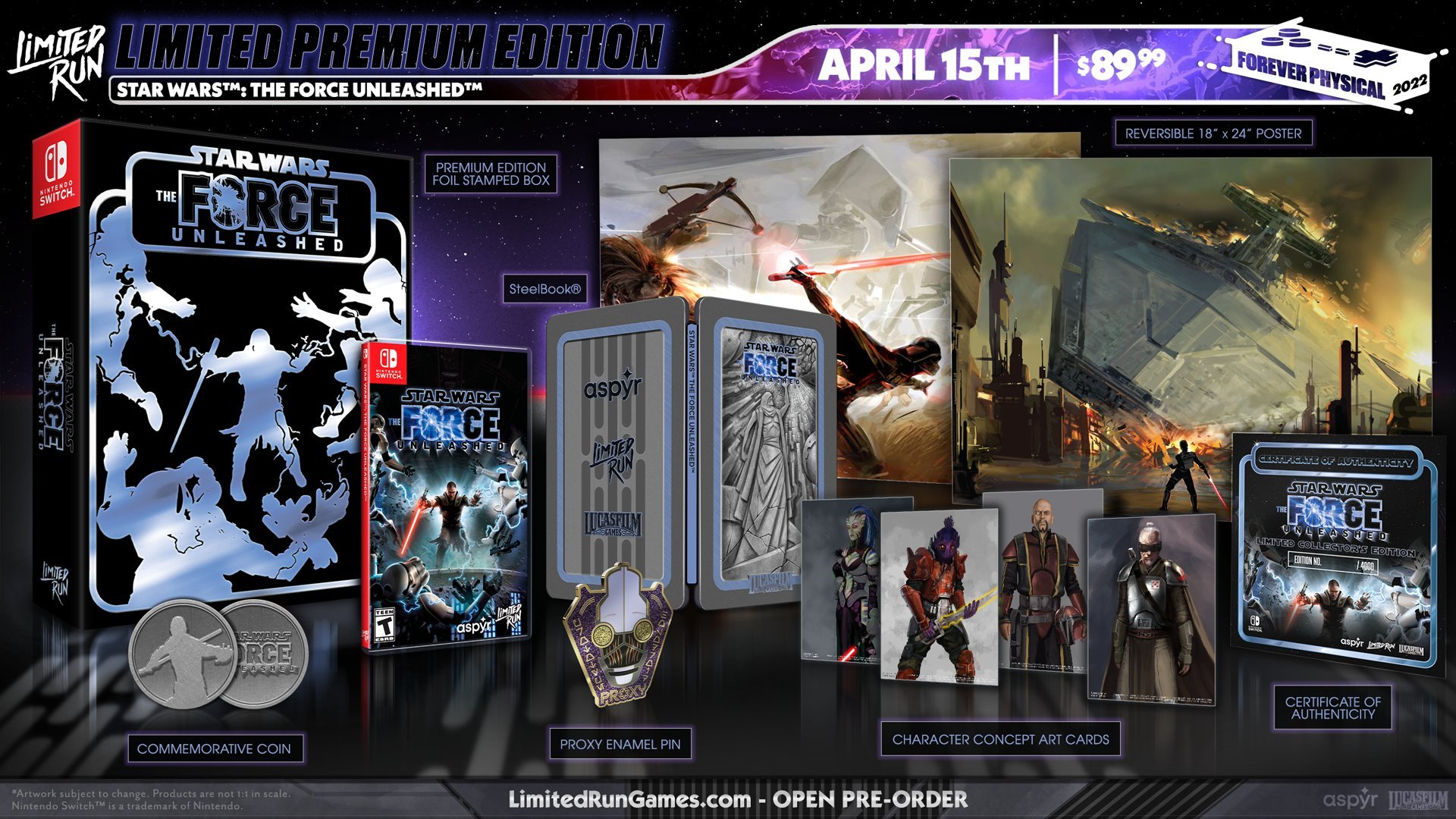 STAR WARS: THE FORCE UNLEASHED (Master Edition) — $174.99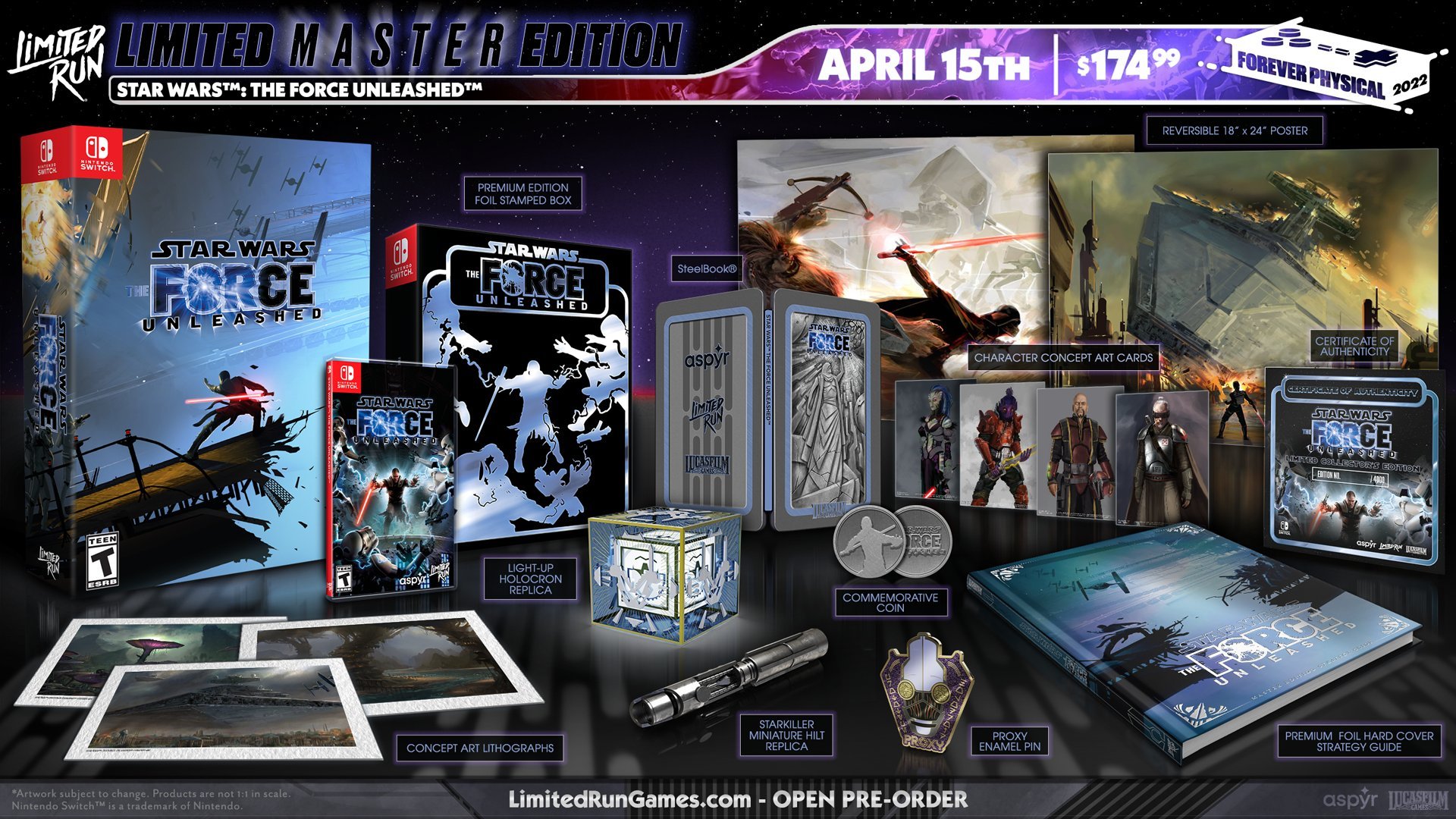 As you can see, the Premium and Master editions are no joke. If past limited runs are indication, these will be sold out quickly, so be prepared to Force-speed to those pre-orders on April 15th if you're interested.
Francisco J. Ruiz is that guy who has watched Jurassic Park a thousand times and loves Star Wars. His hunger for movies is only matched by his love for video games. He graduated in English Studies from the University of Malaga, in Spain. As he keeps writing about what he enjoys (and doesn't) for websites all over, he's continuing his studies.