Sam Witwer Reflects on 'The Force Unleashed', Which Started His Journey Working On 'Star Wars'
With the recent arrival of the Nintendo Switch port of Star Wars: The Force Unleashed, Sam Witwer reflects on his involvement with the game that put his Star Wars career on the map 14 years ago.
Sam Witwer was originally hired for The Force Unleashed in the mid-2000s to portray Galen Marek – better known by his alias, Starkiller – the lead character and Darth Vader's secret apprentice who ultimately plays a crucial role in organizing and rallying the nascent Rebel Alliance. Starkiller was one of the first motion-capture characters in video games to use a nearly identical likeness to the actor portraying him, something that was relatively unprecedented at the time but has become more of an industry standard over time. Sam Witwer also showcased his range by voicing Emperor Palpatine in the game. Since then, Witwer has voiced Starkiller in Soulcalibur IV and The Force Unleashed II, Emperor Palpatine in The Force Unleashed II, Rebels, Disney Infinity 3.0, and LEGO Star Wars, while expanding his range to voice the Son of Mortis in The Clone Wars, Darth Maul in The Clone Wars, Rebels, Solo: A Star Wars Story, Disney Infinity 3.0, and LEGO Star Wars, Hugh Sion in Resistance, and several other Star Wars roles including background voices. Got all that?
Talking to the official Star Wars website, Witwer answered some questions regarding the title that would begin his long-term involvement with Lucasfilm. The amount of time that passed since he was cast led to Witwer reflecting on the staying power of the game. And although he has been working on Star Wars for this long, it hasn't impacted his excitement or enthusiasm for it.
"I'm very, very happy. For an actor, anytime work you did a long time ago just never goes away, that's a great feeling. And Force Unleashed, ever since it was released, there hasn't been a week where someone, or multiple someones, aren't asking me about it. Which is really wonderful – I love that! …Just a few days back was the 11th anniversary of Dave Filoni calling me to tell me to play Maul, right? So, I'm like, 'Wow, that was 11 years ago that we decided to do that.' Force Unleashed was 15. I guess the passage of time is a tricky thing to track these days, because I don't know that I feel that different than I did back then. And then when I review certain things about my life, maybe I am different. But one thing that hasn't changed about me is my undying enthusiasm and excitement over the Star Wars stories."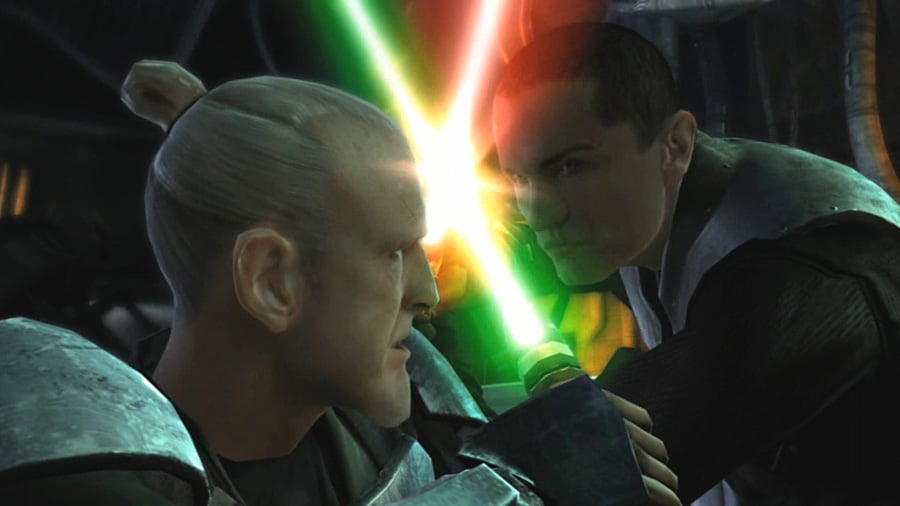 As far as production memories go, Witwer recalled the first time he was told that he'd be acting against Darth Vader and the creative solution the crew working came up with to ensure eye-level accuracy:
"I remember we were shooting and we didn't have a Darth Vader on set, so I was like, 'How tall is Vader? Can someone please tell me how tall he is and where I'm supposed to be looking when I'm talking to Darth Vader?' And I remember [voice director] Darragh O'Farrell said, 'You know, that's a very good point, Sam. Can someone take Sam down to go look at Darth Vader?' So we go downstairs, and they took me to see – I believe it was from Empire Strikes Back or Return of the Jedi – a Darth Vader costume. And I was struck by how enormous and terrifying Darth Vader is… He's one of the most famous movie characters of all time, but to be confronted with him, face-to-face, and seeing how tall and large he is, how terrifying that armor is, it was a reminder to me how absolutely horrifyingly villainous he could be."
There is a generation of Star Wars fans that has come up since The Force Unleashed, and for anyone that has never played the game, or even heard of it, Witwer describes the way he would pitch the story to someone who might be interested:
"So Starkiller is the photo negative of Luke Skywalker. It's like you're sitting around the campfire and you're-telling the story of the Sith that turned good, you know, kind of a cautionary tale to Sith everywhere: 'Be careful, you might turn good.' It's that type of thing. And it really is a tall tale. It's this perspective on what was happening between the two trilogies and what was happening with Darth Vader and what his ambitions were, as played out through this young innocent kid and how he has to learn to think for himself throughout the game. Because at first, all he's doing is trying to please his master, Darth Vader."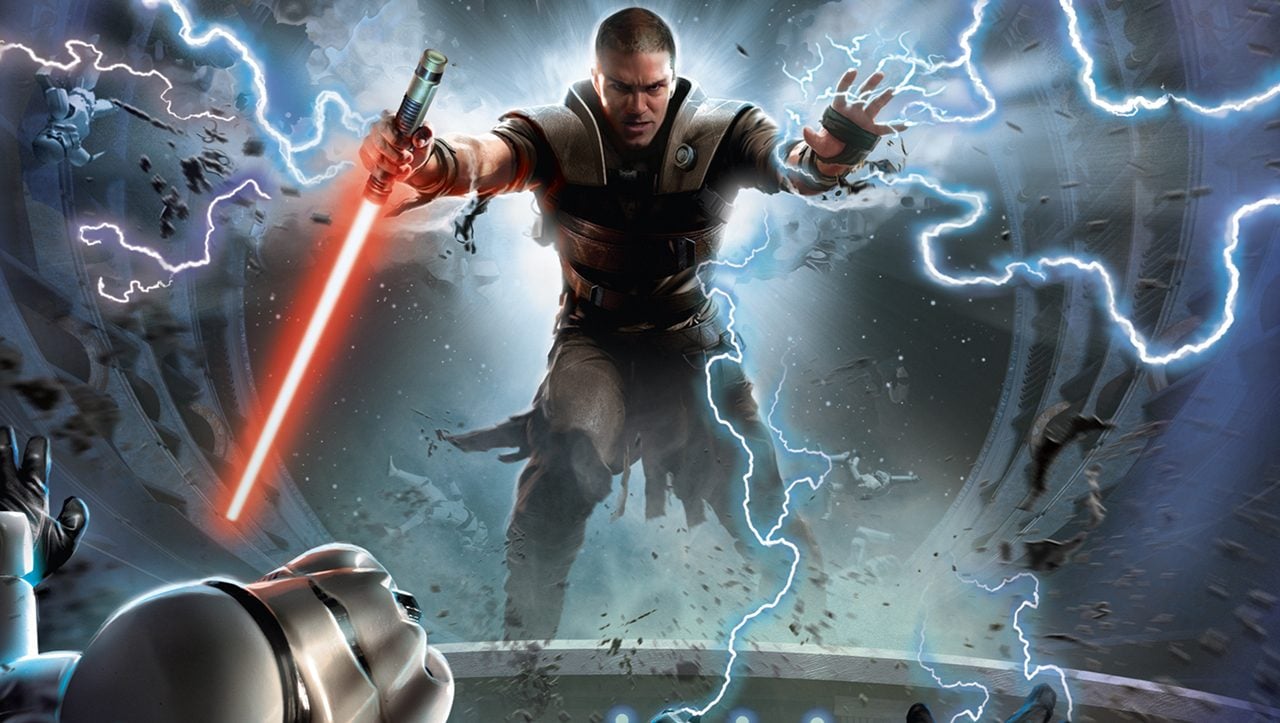 Sam Witwer also reiterated that he'd like to thank the cast and crew that worked on the title all those years ago for giving him a very close relationship with Lucasfilm that continues to this day:
"I would like to invite them to check out an incredible tall tale from the mind of [game director] Haden Blackman with some assistance from George Lucas, and I hope they really enjoy the places that it takes them. And for me, I would just like to thank all of them: Haden Blackman, George Lucas, David Collins, Amy Beth Christenson, Darragh O'Farrell…all the people that helped me get this role. Because without this role, I never get to have a 15-year relationship with Lucasfilm that led me in a lot of different places. If it wasn't for that one role, I never work on Star Wars, ever. And now, here I am, working on Star Wars all the time. It all goes back to Force Unleashed, and for that reason, I could not be more thankful that those people conspired to let me into the Star Wars universe."
Star Wars: The Force Unleashed is available on a variety of video game consoles, including the Nintendo Switch now.
Grant has been a fan of Star Wars for as long as he can remember, having seen every movie on the big screen. When he's not hard at work with his college studies, he keeps himself busy by reporting on all kinds of Star Wars news for SWNN and general movie news on the sister site, Movie News Net. He served as a frequent commentator on SWNN's The Resistance Broadcast.