Liam Neeson Says He Is Only Interested in Returning to 'Star Wars' on the Big Screen
Liam Neeson might be one of Hollywood's busiest men, but he isn't completely ruling out a return to a galaxy far, far away. Although, he says any return as Jedi Master Qui-Gon Jinn would have to be on the big screen in a film. Skeptical fans can rightfully speculate Neeson is doing a classic bit of deflection/misdirection, as many believe Neeson will return for Obi-Wan Kenobi. But the Jedi master is doing his best to throw curveballs into the mix, regardless of the what the truth ends up being.
While out promoting his new movie Memory, Neeson spoke with Comicbook.com who opted to not ask the actor about any potential role in the upcoming Obi-Wan Kenobi series, instead asking if Neeson would ever consider coming back to Star Wars if given the chance. He said:
"Oh, I think so, yeah, yeah, yeah, I think so … if it was a film. Yeah, I'm a bit of a snob when it comes to TV, I must admit, I just like the big screen, you know?"
After a pause, Neeson continued, reminiscing about The Phantom Menace:
"Qui-Gon, I can't believe it's 24 years since we made [Star Wars:] The Phantom Menace, I just cannot believe where the time has gone. It was a terrific experience, shooting that film in London."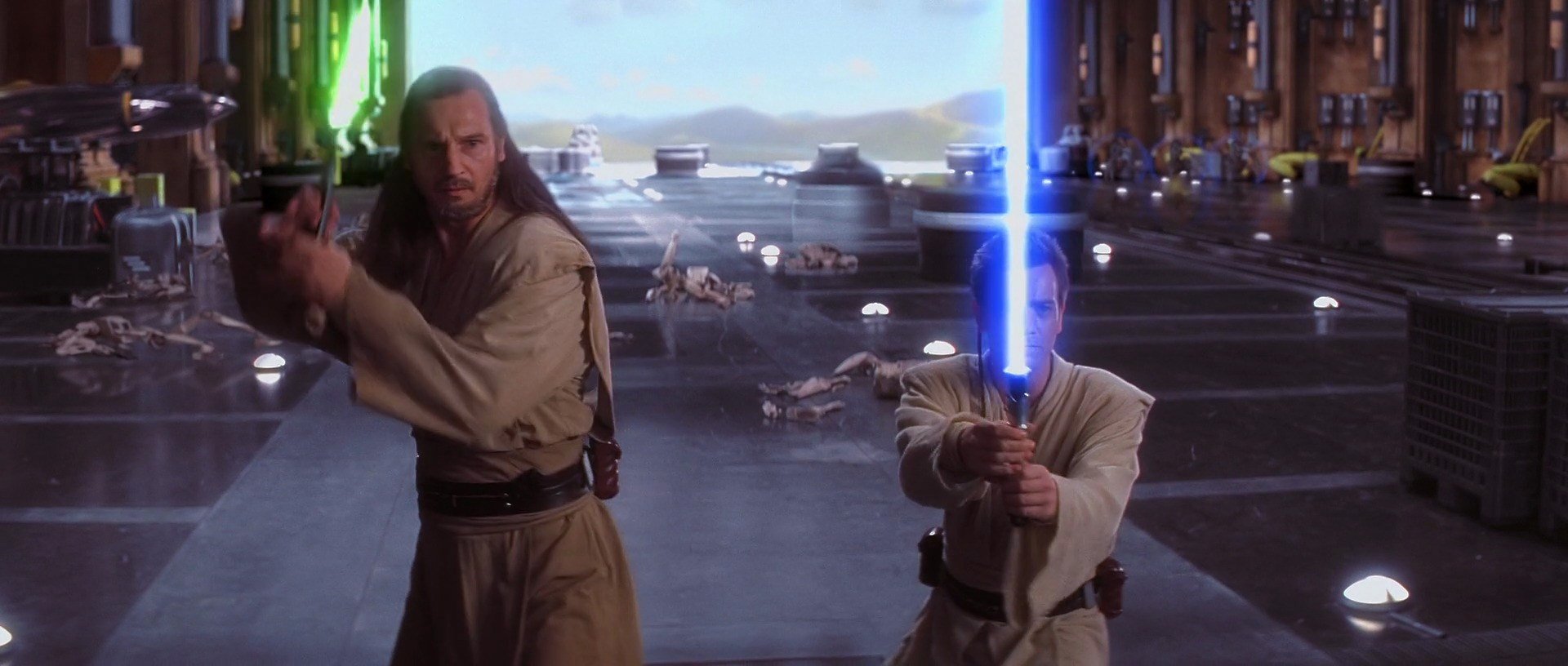 Fans have long been campaigning for Neeson to return to Qui-Gon in Obi-Wan Kenobi. While not a point-blank denial since he was never specifically asked, this does on some level throw into doubt his involvement with the show. Obviously, he's not at liberty to say whether he is or isn't in the show so make of his words what you will. Neeson has previously claimed he was never approached about returning for the series.
Interestingly, Neeson has technically already reprised the role a couple times. The self-proclaimed television snob returned to voice Qui-Gon's appearances during The Clone Wars, credited for three episodes on IMDb. He also provided his voice for the Jedi voice montage in The Rise of Skywalker. While not appearing in front of a camera as of yet, Neeson hasn't exactly said no up to this point to returning. A day's work in the sound booth recording lines is still a day's work.
Qui-Gon's appearance in Obi-Wan Kenobi would make sense from a canon and story point of view. If the series is as dark as it is being described, then that could mean returning to an old trope in Star Wars. That being every time a hero is down, a force ghost appears to bring them back up.
In canon, we know Qui-Gon and Obi-Wan are still in touch as they commune during one of the short stories in From A Certain Point of View, which takes place during A New Hope. Digging a little bit deeper, a passage from Kristin Baver's Skywalker: A Family at War states Obi-Wan learned how to commune with Qui-Gon exactly 10 years after being told by Yoda about Qui-Gon at the end of Revenge of the Sith, meaning that event and the timeline of the show match up.
Rupert Friend recently teased that there will be "wonderful cameos" in the show, and Liam Neeson returning as Qui-Gon would definitely classify. The tin foil hat theories will come to an end soon enough when Obi-Wan Kenobi premieres May 27th on Disney Plus.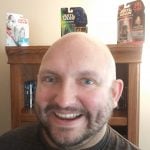 Nate uses his love for Star Wars and movies in general as a way to cope with the pain of being a Minnesota sports fan. When he's not at the theater, you can usually find Nate reading a comic, listening to an audiobook, or playing a Mario video game for the 1,000th time.