'Jedi: Fallen Order' Sequel Reportedly Not Launching Until 2023, Isn't Missing 'Star Wars' Celebration
Earlier this year, EA and Lucasfilm Games announced they were developing the long-rumored sequel to the 2019 hit video game Star Wars Jedi: Fallen Order. While no release date was set, it had been rumored for a while that they were internally targeting a late 2022 launch, three years after the first game came out. But, according to reliable video game insider Jeff Grubb, that may not be the case anymore.
During a recent live show on Twitch (linked here), he mentioned that he's heard the game will not be ready in time for a late 2022 debut, but that it will be at next month's Star Wars Celebration regardless. He brought up the topic at around 13:00, first teasing that the new game is probably dropping the subtitle "Fallen Order". He also said that it will be a next-gen only game, that is, it will only be available on Xbox Series X/S, PlayStation 5, and PC. He then added that they will be able to effectively do that because the game is not coming out in 2022 after all:
"One of the reasons they're going to be able to do that [release it on next-gen] is because it's not coming out until 2023. This game is for sure now not coming out until 2023. I guess it's a slight disappointment, but I think we've been preparing people for that on the show anytime we talk about it. Every time it comes up, I said they were targeting 2022, but no one should really get their hopes up for that. Well, now we can for sure say it is definitely 2023"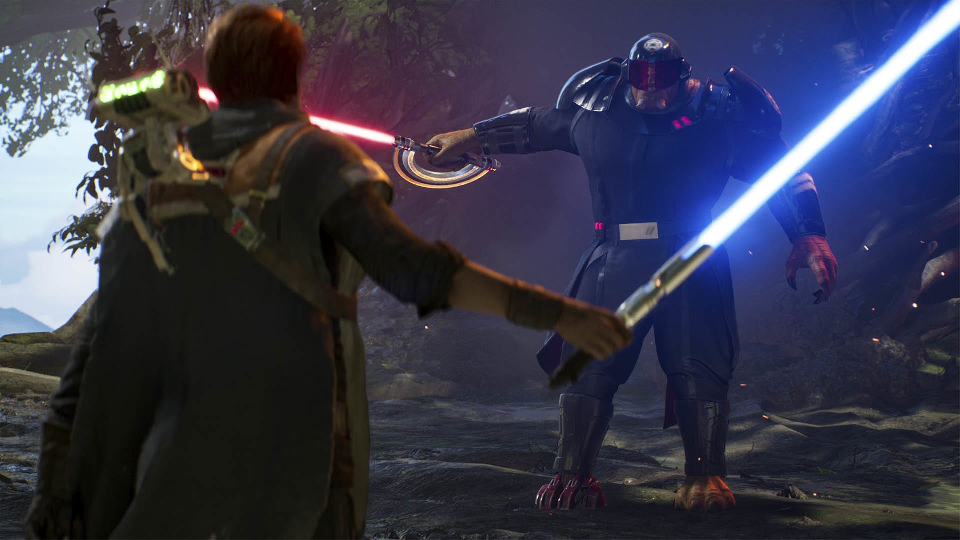 Many had their hopes up that we were going to hear about the sequel at Star Wars Celebration, which is happening at the end of May. However, the recently-announced schedule didn't include a panel for the game, so we don't really know what's the deal here. Jeff Grubb reiterated what he said earlier this year — the game will be at Celebration. He explained:
"I said this last week, but then Star Wars Celebration put out their agenda and it's nowhere on the agenda. They say nothing about Respawn or that game… It's gonna be there. It's just not on the agenda. It'll show up there, it'll be a pretty big deal. It's not gonna have its own panel… I think that, when they did Jedi 1, they had their own panel where they said 'Ok, let's talk about what this game is gonna be…' That's not happening this time, but they will be showing off new stuff from the game, and I think probably announcing the game. I guess we'll see."
It's unclear at this point in which panel they would talk about the game, but we'll know for sure in less than a month, when Star Wars Celebration kicks off in Anaheim. Stay tuned for more news on the Jedi: Fallen Order sequel and everything coming out of the convention.
Miguel Fernández is a Spanish student that has movies as his second passion in life. His favorite movie of all time is The Lord of the Rings, but he is also a huge Star Wars fan. However, fantasy movies are not his only cup of tea, as movies from Scorsese, Fincher, Kubrick or Hitchcock have been an obsession for him since he started to understand the language of filmmaking. He is that guy who will watch a black and white movie, just because it is in black and white.