Giancarlo Esposito Says He Filmed His Scenes for 'The Mandalorian' Season 3 Rather Late
Giancarlo Esposito recently revealed he had to film his Moff Gideon scenes for the upcoming third season of The Mandalorian toward the end of production, as he was busy doing another job in New York. The crew patiently waited for him, which might have involved getting clever with the shooting schedule to ensure the menacing villain's planned involvement in season 3.
The reveal came in a recent appearance on The Rich Eisen Show, where Esposito did not hold back expressing his love and appreciation for Jon Favreau and The Mandalorian crew.
"I've been on another job in New York, and the pandemic hit, and things have gotten backed up… And they have waited for me, with such wonderful love and respect for me to come back and do what I do and love to do. So this is a great show."
It's unknown how much he had to film for the new season. The character was not heavily featured in the first two seasons, though his presence was felt in every episode (something that was very reminiscent of Vader in the original trilogy). The actor said last year that seasons 3 and 4 would give him a larger role, but we've had no further details about that since.
Esposito also said he still has some work to finish up for the show. Since the cameras are no longer rolling, it's very possible he needs to do some ADR (Automated Dialogue Replacement) for the post-production process, or some scheduled reshoots. ADR is a natural part of major productions, in which the actors then re-record lines so sound editors and mixers have additional takes to work with, often times without the burden of unwanted background noise. Esposito said:
"I've got a few things to do in regards to that, to put some finishing touches on what I do."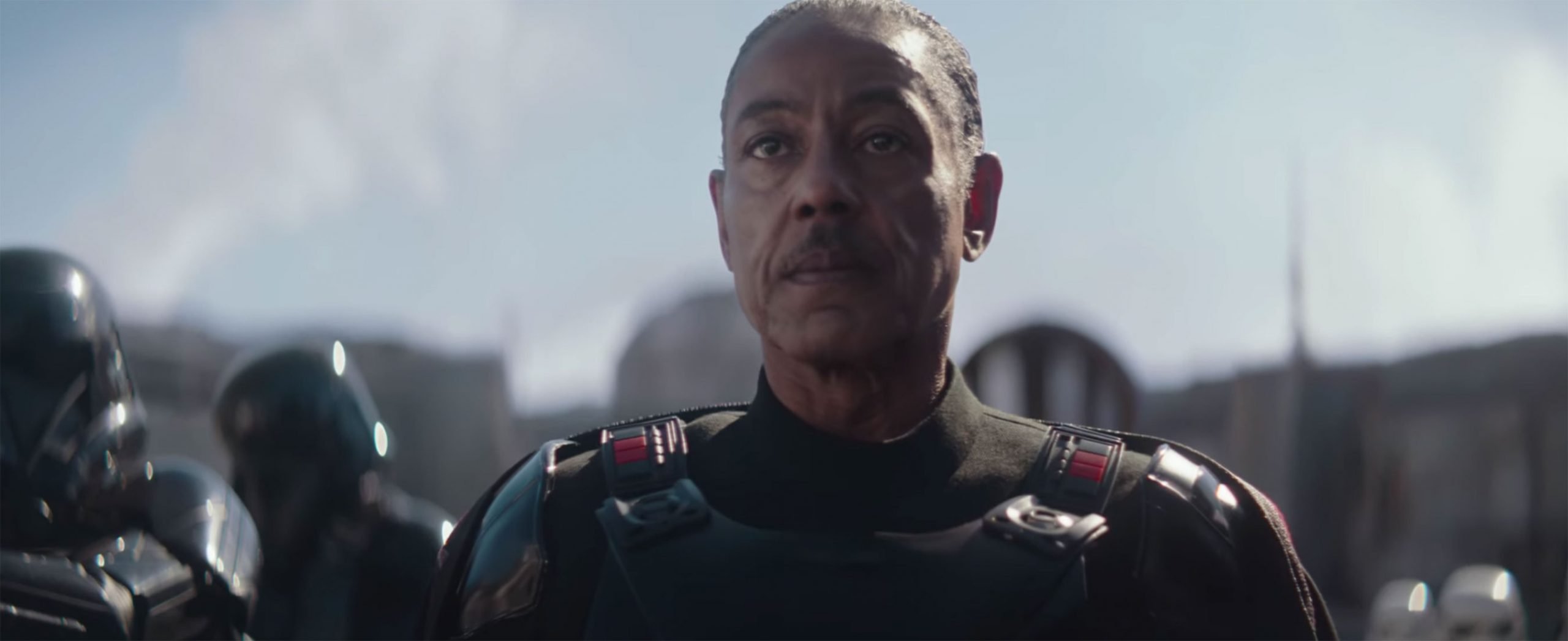 He also said that he thinks we might get it sometime this summer. This seems unlikely given the amount of time it takes to make a season of a show like The Mandalorian. The new season just wrapped filming in mid-March, which means it followed a similar schedule to the first two seasons. Season two wrapped right before the COVID-19 lockdown in March 2020 and premiered on Disney Plus in late October, which means it went through six-plus months of post-production. It's very unlikely we'll have The Mandalorian back before Fall.
Consider also that The Bad Batch will arrive at some point this summer and Andor thereafter, so that should fill up the Star Wars space on Disney Plus. The Mandalorian is set to have a large presence at Star Wars Celebration next month, with the show being part of a "live-action filmmakers" 90-minute panel on Thursday, May 26th, and then having another panel for itself on Saturday, in which the cast and crew will discuss the third season. It's very possible we'll get a release window during the Saturday panel.
Esposito was then asked how he got involved with the show, to which he said the following:
"Jon Favreau called me and said 'I have good news and bad news. The good news is that I have a role for you in The Mandalorian, specifically for you.' And I said 'wow, fantastic, what's the bad news?' He said 'the bad news is all the money is going on the screen.' And I said 'is there more good news?'"
But then he added his one request for Favreau, saying:
"I have one caveat, Jon. 'Oh, what's that?' I said 'I must have a cape.'"
Check out the entire clip here:
Stay tuned for more news on The Mandalorian season 3.
Miguel Fernández is a Spanish student that has movies as his second passion in life. His favorite movie of all time is The Lord of the Rings, but he is also a huge Star Wars fan. However, fantasy movies are not his only cup of tea, as movies from Scorsese, Fincher, Kubrick or Hitchcock have been an obsession for him since he started to understand the language of filmmaking. He is that guy who will watch a black and white movie, just because it is in black and white.