'Crimson Reign' #4 Previewed as Knights of Ren Break into Vader's Castle
Issue #4 of the Crimson Reign comic book series looks to be something special, as the focus shifts to the Knights of Ren and their special mission: breaking into Vader's Castle and stealing something of value to Qi'ra in her war against the Empire.
Needless to say, such a mission has very high stakes, and the prospect of two worlds clashing together in the Knights of Ren and Vader is tantalizing. A preview on StarWars.com has revealed six pages of the issue, showing the Knights of Ren infiltrating the castle and uncovering Momin's helmet (an ancient Sith Lord from Charles Soule's Darth Vader run) among other things, until they are eventually discovered by Vaneé, one of Vader's foremost acolytes — he first debuted in Rogue One and later appeared in 2021's LEGO Star Wars Terrifying Tales.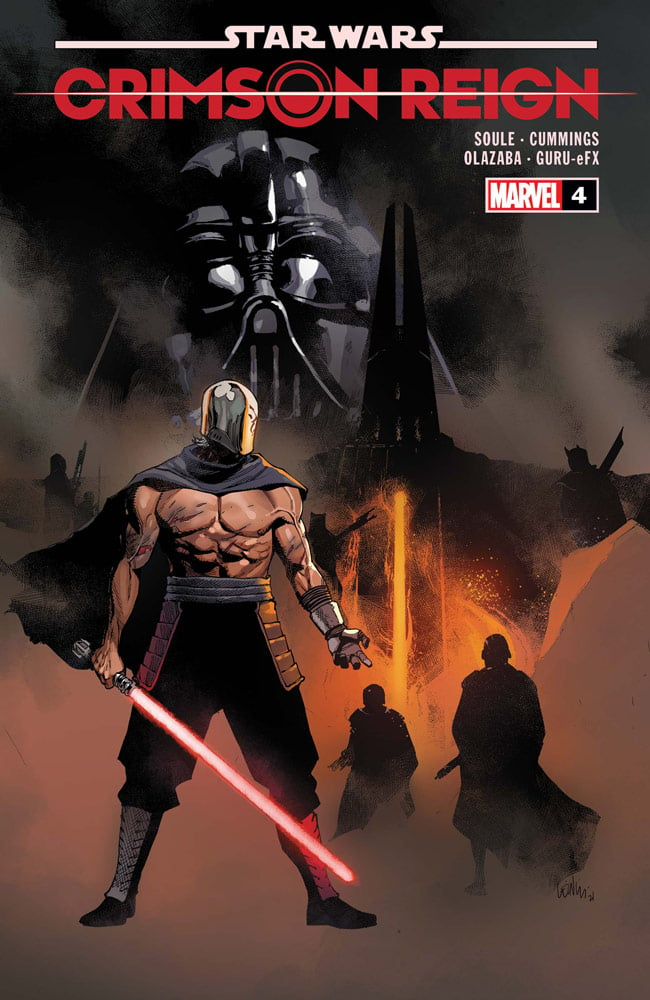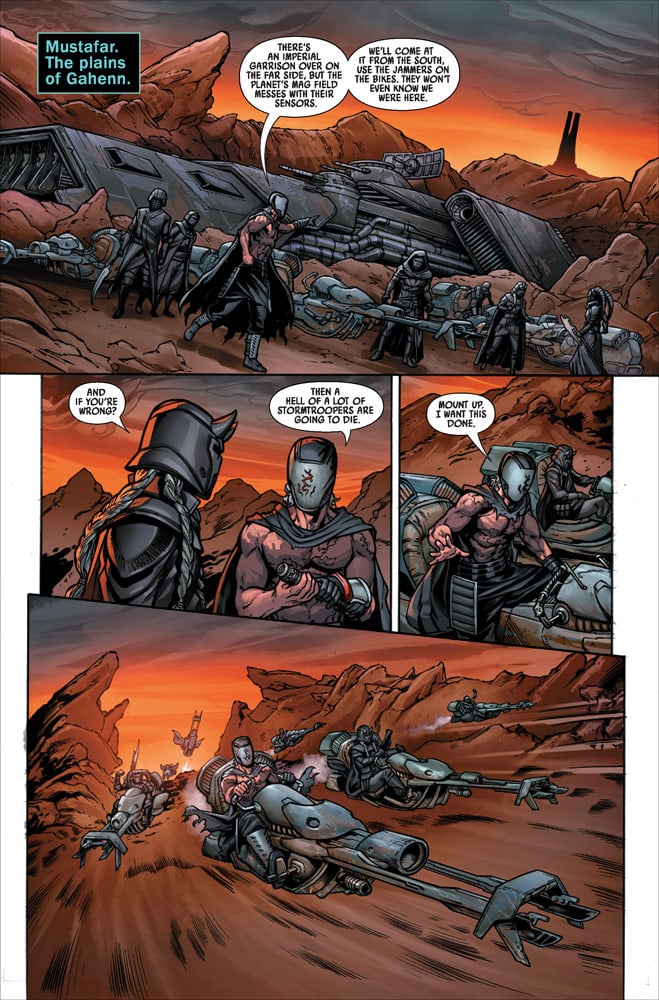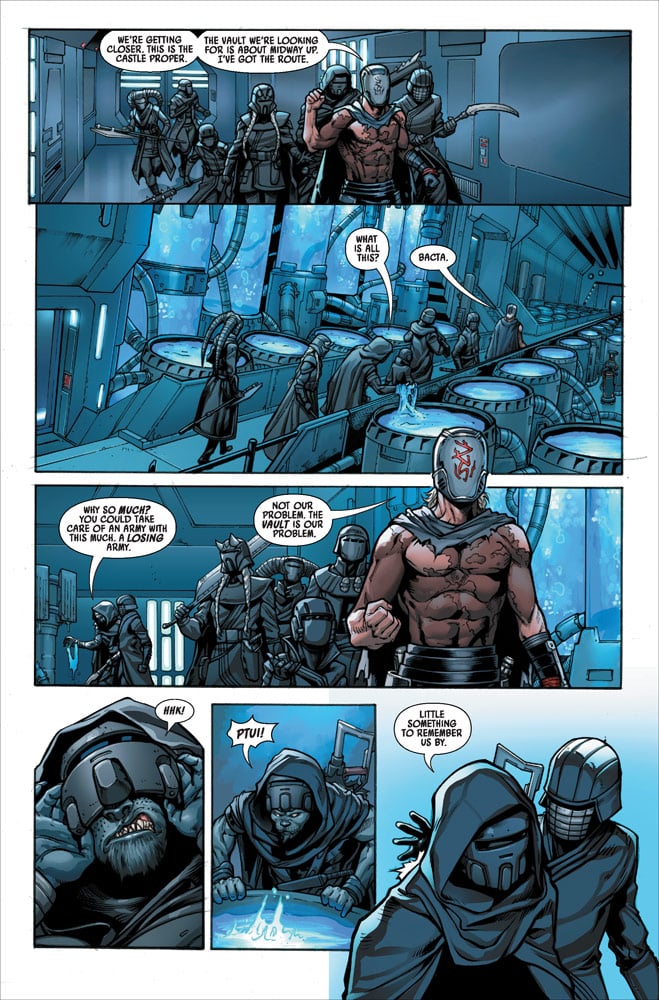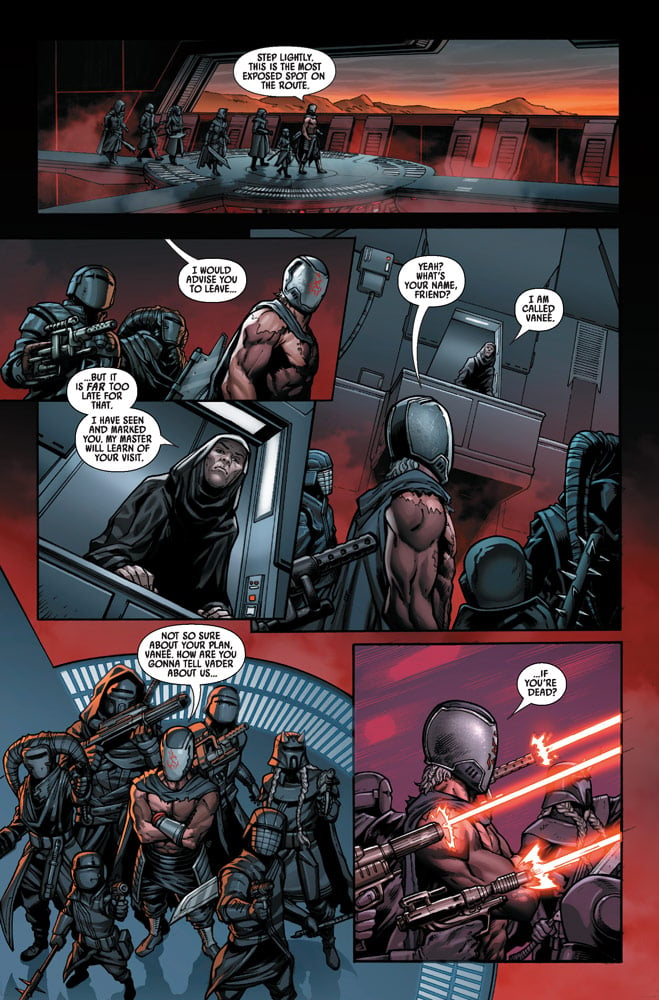 The inclusion of Momin's helmet is a particularly nice touch by writer Charles Soule, a handy way of tying together his existing work with Darth Vader. It was never revealed exactly what had happened to the helmet and, by the looks of it, Momin finally met his end at the hands of the Knights of Ren. You have to wonder whether Vaneé will meet a similar fate (his appearance in Terrifying Tales is not canon).
It's also cool to see the Knights of Ren using the Force. It's always been a little unclear just how strong their connection is to the Force, but by the looks of it, they can use it for levitation if they all work together. While their connection is weak, they can do something with it.
Issue 4 of Crimson Reign will arrive on Wednesday, April 27. Like all the other issues in the series, it was written by Charles Soule and illustrated by Steven Cummings. Soule's work tends to live up to the hype, so the Knights of Ren are bound to find something cool deep into Vader's Castle.
Josh is a huge Star Wars fan, who has spent far too much time wondering if any Star Wars character could defeat Thanos with all the Infinity Stones.