Bryce Dallas Howard: 'The Clone Wars' Fans Will Be "Greatly Rewarded" by the 'Ahsoka' Series
Bryce Dallas Howard recently co-hosted an event with the chocolate company Lindt. After that, a writer for Romper, together with her son, had the chance to speak with Howard about Star Wars and The Mandalorian, with the actress-turned-director teasing the upcoming Ahsoka series as well.
When asked how she first got into Star Wars, she explained that her dad, legendary filmmaker Ron Howard, was of course good friends with George Lucas. And since he was really close with their family, they would be getting Star Wars figurines every Christmas. She eventually saw the movies and made an unlikely friendship at a summer camp.
"I learned about Star Wars first through the toys. And when I was old enough to watch the movies, of course we watched the movies. And then I got even luckier, because when I was 15 years old, I went to a summer camp, and one of my friends at that summer camp is a woman named Natalie Portman.

And right after we were at this camp together, she went and filmed the prequels. Since I knew George and I was friends with Natalie, and she was pretty young, she wanted to have a friend come out and visit. And so I got to go out to the set."
The conversation then shifted towards The Mandalorian, and after Dave Filoni's name was brought up, the writer's son said how much he loved The Clone Wars, to which Bryce Dallas Howard replied:
"Without giving anything away, you are going to love the Ahsoka show that's coming up. I cannot tell you anything, but what I can say is that you being a fan of The Clone Wars will be greatly rewarded."
We've speculated before about some possible ties Ahsoka will have to The Clone Wars, and Hayden Christensen will be back for the series, hopefully carrying over Ahsoka's and Anakin's arc from the animated series. Other than that, as far as we know, most of the connections that Ahsoka will have to Star Wars animation will be to Rebels (from Sabine Wren to the overall plot of seeking Grand Admiral Thrawn to find Ezra).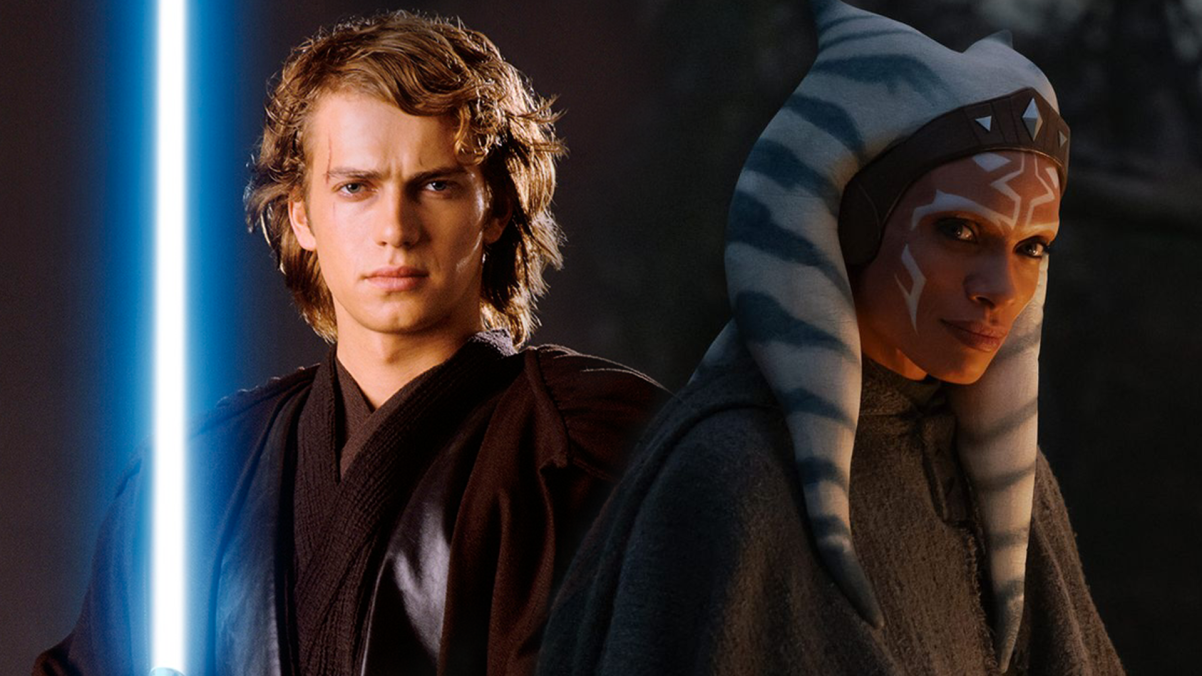 At this point, we don't know Howard's involvement with Ahsoka, which is set to start principal photography very soon. But since she's directed an episode of every season from The Mandalorian and The Book of Boba Fett, and she is coming back for season 3 of the former, there is a good chance she is involved with Ahsoka as well. Moreover, even though Dave Filoni wrote the series, we know he won't be directing all of it, as they have hired Spider-Man: Into the Spider-Verse director Peter Ramsey to helm at least one episode.
Howard then went on to describe how Din Djarin is able to heal so quickly after being shot multiple times without suffering any damage. As she explained it, this is because he uses bacta spray:
"He's very strong, and in Mandalorian culture, they're trained to be warriors, and so they can do that. But then, that's where bacta spray comes in as well. Because he doesn't have a bacta tank like Boba, but bacta spray is helpful.

In the Boba Fett season, Mando got sliced by the dark saber, and then his leg was messed up. I was super excited to have that because I wanted to show he gets hurt and then heals from bacta spray."
She was then asked one last question, something that has been going through many people's minds for a long time: why are there no handrails in Star Wars? And to that, she gave the most intriguing answer:
"Oh my gosh I'm so glad you asked me that! I can't tell you anything specific but all I can say is keep watching."
Will we find out why there are no handrails, all of these years later? We'll have to wait until later this year to see when The Mandalorian makes its return with season 3. Dallas Howard directed at least an episode of the new season.
Miguel Fernández is a Spanish student that has movies as his second passion in life. His favorite movie of all time is The Lord of the Rings, but he is also a huge Star Wars fan. However, fantasy movies are not his only cup of tea, as movies from Scorsese, Fincher, Kubrick or Hitchcock have been an obsession for him since he started to understand the language of filmmaking. He is that guy who will watch a black and white movie, just because it is in black and white.