Marvel's Upcoming 'Star Wars' #25 Celebrating All Eras of Star Wars
Long-time Marvel author Charles Soule went all out for this June's Star Wars #25. For the special issue, Soule is bringing back a number of the artists he's collaborated with over the many years he's been writing Star Wars comics, and will revisit just about every one of the stories he has told spanning all eras of Star Wars.
The reason he's put this much into this issue is because Star Wars #25 also happens to be Soule's 100th script he's written between all of the series he has worked on, starting with 2015's Lando.
Check out the issue synopsis and cover, courtesy of StarWars.com:
A Celebration across the Galaxy for STAR WARS' 25th issue!

With stories set from the Prequel to the Sequel eras, experience new tales of OBI-WAN & ANAKIN, DARTH VADER, POE DAMERON and KYLO REN. Join Charles Soule, along with his previous artistic collaborators, for this era-spanning celebration!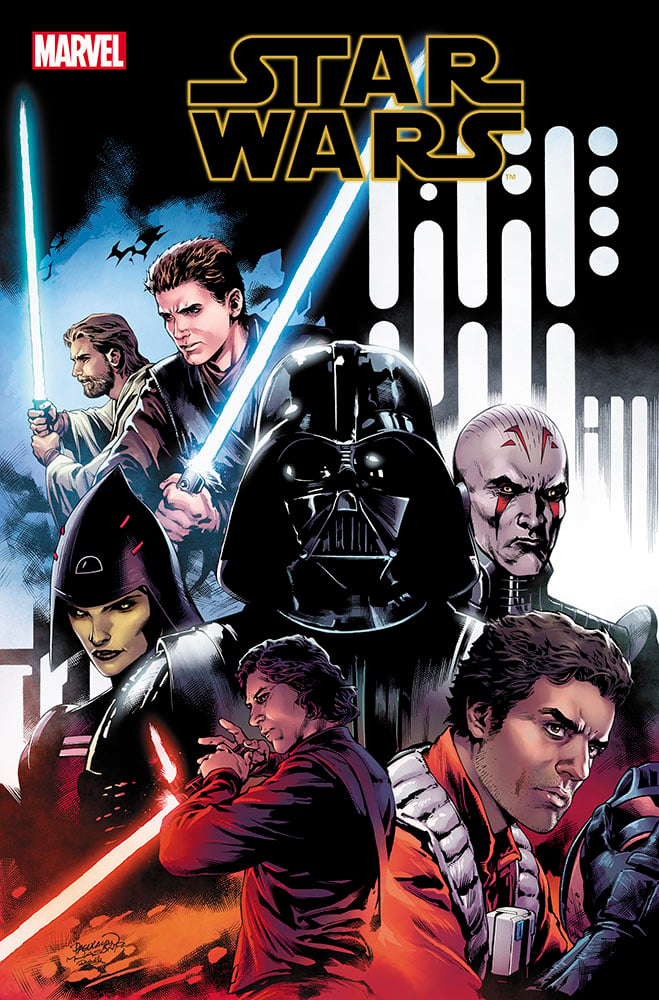 Returning artists include Giuseppe Camuncoli (Darth Vader), Will Sliney (The Rise of Kylo Ren), and Phil Noto (Poe Dameron). Variant covers will also be coming from Alex Maleev (Lando) and Steve McNiven (War of the Bounty Hunters).
Soule has shared a thread on Twitter describing the issue as "untold tales" he never got a chance to write. The only series being left out of the fun is Lando, who Soule says was because he has been telling Lando stories throughout his ongoing Star Wars run. He wanted to go back to characters he hasn't gotten to write for a while.
As mentioned earlier, this is Soule's 100th script he has written. That doesn't mean it's the 100th issue we've gotten from him. If you're wondering, his actual 100th published issue was The High Republic: Eye of the Storm #2 by my count, making Star Wars #25 his 108th assuming the release calendar stays on track.
Elsewhere in June's comic preview from StarWars.com is a look at The Mandalorian #1, including an awesome variant:
For the first time, THE MANDALORIAN arrives in comics!

The Mandalorian bounty hunter tracks a target for a well-paying, mysterious client.

Witness the introduction of Din Djarin and the first meeting between the Mandalorian and the Child!
Nothing groundbreaking, but time will tell if the comic has more for us. What could be groundbreaking is Darth Vader #24 which has a tantalizing preview.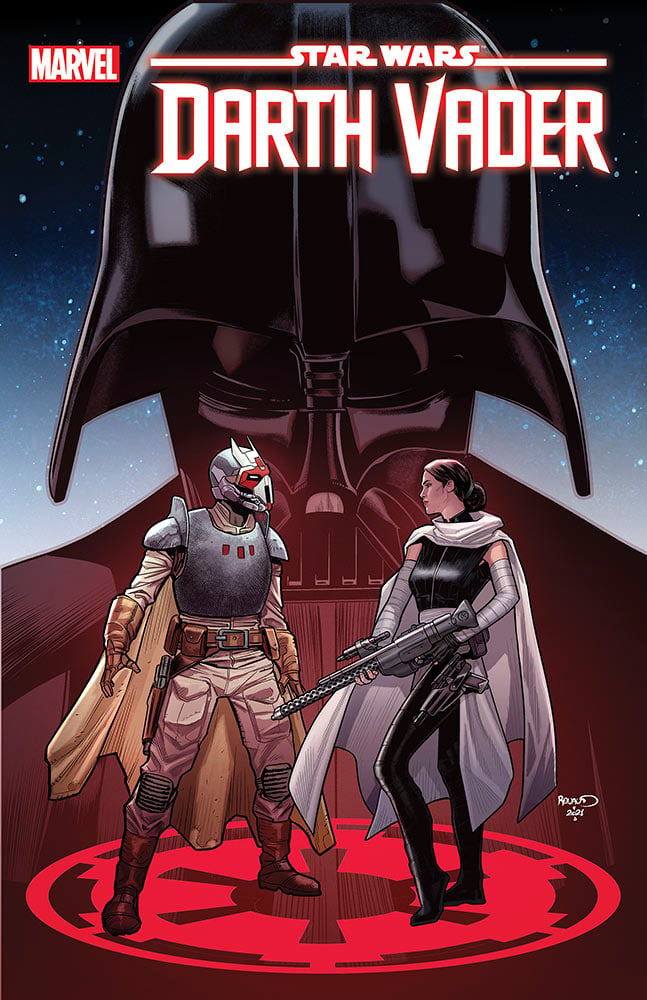 Someone's been to Polis Massa. Someone's heard Padmé's last words. Someone knows Vader's deepest secret. What happens when the Dark Lord of the Sith finds out?

Meanwhile, a colony of refugees from a certain sandy planet struggle under the rule of an Imperial governor. Will their connection to Vader's past be their salvation — or their doom?

Plus: the shocking return of two of Anakin Skywalker's oldest friends!
The rest of June will include Han Solo & Chewbacca #4, Obi-Wan Kenobi #2, Doctor Aphra #22, Bounty Hunters #24, and the final issue of Halcyon Legacy. You can read more about them on StarWars.com.
Stay tuned for more coverage on all of these issues right here at Star Wars News Net. You can check out our review of Charles Soule's latest issue, Crimson Reign #3, here.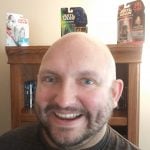 Nate uses his love for Star Wars and movies in general as a way to cope with the pain of being a Minnesota sports fan. When he's not at the theater, you can usually find Nate reading a comic, listening to an audiobook, or playing a Mario video game for the 1,000th time.