Donald Glover Addresses 'Lando' Disney Plus Series
Ever since a Lando Disney Plus series was announced back in December 2020, there has been no word from Lucasfilm or any of the creatives involved about the project. We didn't know whether Billy Dee Williams (who is about to turn 85) or Donald Glover would be back for the role, or any plot details either. However, Donald Glover may have recently hinted about his involvement in the show.
Glover is currently promoting his new FX series Atlanta, which just started airing its third season. Speaking to Jimmy Kimmel, he was directly asked "And you are working on a new Lando project now for Disney Plus…" Glover replied the following:
"[Laughs] Am I…? […] No, yeah… You know, I have a lot of things. I like to blossom, and then go away. […] And right now it's definitely the start of another one of those. I have like a ton of stuff I've been working on, but I just wanted it all to come out at the same time. I feel like that's what's important to me."
While he never mentioned Lando specifically, the context was very clear, and it is important that not only he didn't shut it down, but he also said "it's definitely the start of another one of those". He does go on to mention that he's working on many other projects, and that should also be kept in mind. However, this is not a situation in which a Lando Disney Plus series is a rumor out there, as it was for Ewan McGregor and his long-rumored Obi-Wan project. Kathleen Kennedy announced the project during an official Disney presentation, so if Glover was not attached to return, he probably would have dodged the question or denied it completely.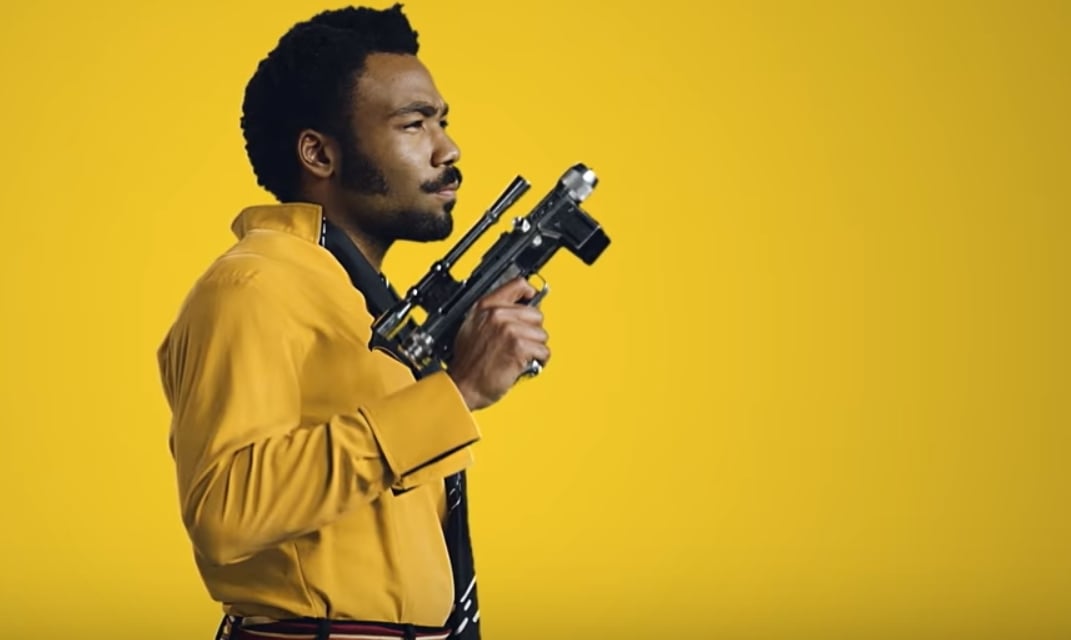 Glover created Atlanta back in 2016, and is directing, writing, and starring in the third and fourth seasons, which were shot back-to-back last year. That could be why we haven't heard about Lando for a year and a half, as the studio may have been waiting for the actor to finish his other projects. He is also attached to star in a Mr. and Mrs. Smith series for Prime Video, though that project has also had some creative differences behind the scenes, and it is unclear in which state it currently is.
Justin Simien (Netflix's Dear White People) was attached from the beginning as "developing the story", but we still don't know if he will be the head writer, director, or will just receive a "story by" credit. Simien, who concluded his Netflix four-season series back in September 2021, has since been directing a Haunted Mansion reboot for Disney, starring, among others, Ahsoka Tano herself, Rosario Dawson. That movie was shot last fall, and is scheduled to debut a year from now, so Simien's schedule should be cleared up soon for him to continue working on Lando. We do know that by December 2020 he'd already done some work, as Lucasfilm showed a ninety-second clip to investors in which Simien presented his vision for the series.
We will keep you posted as more information comes out on Lando. Less than two months away from Star Wars Celebration, it's very possible we'll get more information about the series during a panel there.
Miguel Fernández is a Spanish student that has movies as his second passion in life. His favorite movie of all time is The Lord of the Rings, but he is also a huge Star Wars fan. However, fantasy movies are not his only cup of tea, as movies from Scorsese, Fincher, Kubrick or Hitchcock have been an obsession for him since he started to understand the language of filmmaking. He is that guy who will watch a black and white movie, just because it is in black and white.