Week In Review: John Williams Returns, Major 'Kenobi' Rumor, And More
The master returns! John Williams will compose the Obi-Wan Kenobi series theme, and we can't wait! Patience, we must have.
From composer news to a major exclusive Obi-Wan Kenobi rumor (see below for the big scoop), to new Hasbro releases, to rumors swirling about Jon Watts, to a sweet The Old Republic game trailer, don't miss a moment from this past week!
Check out our quick guide and catch up on all that's happened in the last few days (Feb. 12-19).
Movies/TV
Feb. 19 – Rumor: 'Spider-Man: No Way Home' Director Jon Watts Might Direct Mystery 'Star Wars' Series
We've been hearing for weeks now about a potential new live-action Star Wars series which isn't part of the current official roster of shows announced back in late 2020. Rumors have started to pile up recently, and now we might have a clearer idea of where this might be headed. Note that we're choosing to run this as a rumor for now, as the big trades haven't followed up on the reports yet. Read it now!
Feb. 17 – John Williams Has Composed the Main Theme for 'Obi-Wan Kenobi'
The master is back! Two and a half years after he gifted us with the score for The Rise of Skywalker, Variety has now confirmed that John Williams composed and conducted the recording of a new main theme for the upcoming Obi-Wan Kenobi series. While we all thought he was done scoring Star Wars after the conclusion of the Skywalker saga, it looks like Williams is doing what he already did for Solo: A Star Wars Story, composing the main theme and overall tone of the score.
Feb. 17 – Exclusive: 'Obi-Wan Kenobi' – A Legendary Character's Important Role in the Series
Warning, possible spoiler alert! The Book of Boba Fett is already behind us, and we are slowly turning our attention to the next big adventure in live-action Star Wars. The Obi-Wan Kenobi series, directed by Deborah Chow, is less than 100 days away, and we have some interesting new details about the show's plot to satisfy your appetite as we await its debut. Check out the scoop.
Feb. 17 – 'Star Wars: Andor' Signs Nicholas Britell as Main Composer
Three-time Academy Award-nominated composer Nicholas Britell is coming to a galaxy far, far away. Film Music Reporter has found out that Nicholas Britell will be composing the music for the upcoming Rogue One prequel series Star Wars: Andor, starring Diego Luna.
Feb. 16 – 'The Mandalorian': Pedro Pascal Briefly Talks About Third Season
Pedro Pascal has provided a brief update on what viewers can expect from the third season of The Mandalorian, following his character Din Djarin and his buddy Grogu's surprisingly early reunion in The Book of Boba Fett. Read the report.
Feb. 15 – 'The Book of Boba Fett' Finale Sees Higher Viewership Than Second Season Finale of 'The Mandalorian'
The closing chapter of The Book of Boba Fett ended things on a high note for the series, as the season finale reached even higher highs than the second season finale of The Mandalorian! Read our report.
Feb. 15 – Rumor: Mystery Unannounced 'Star Wars' Series Casting Details
If the rumors are true, then Lucasfilm's unknown Star Wars series for Disney Plus is beginning to assemble its cast. Most of the leads are said to be younger actors, indicating that the series is set to fall in line with existing rumors. Please keep in mind that no word of this series' existence has come from Lucasfilm or Disney, and has to this point only been reported by unofficial outlets. Read the latest report on what this series could be.
Podcasts/Videos
Feb. 14 – The Resistance Broadcast – 'Obi-Wan Kenobi' Series Debuts in 100 Days
We talk about the brand-new Kenobi poster, its release date, and Ewan McGregor's continued praise for director Deborah Chow. But that's not the only Star Wars Disney Plus news, as more seasons of Andor are coming and we give our takes on the future of that series. We also tackle other Star Wars topics in our segment Will of the Force. like, will Grogu use a lightsaber in The Mandalorian season 3? Watch now!
Books/Comics/Toys/Games
Feb. 19 – 'LEGO Star Wars: The Skywalker Saga' Appears at IGN Fan Fest
LEGO Star Wars: The Skywalker Saga had a notable presence at yesterday's IGN Fan Fest ahead of the game's long-awaited arrival in April. Watch the behind-the-scenes video featured at the event!
Feb. 19 – 'LEGO Star Wars: The Skywalker Saga' Will Come With Nearly 400 Playable Characters
An interview with one of the developers of LEGO Star Wars: The Skywalker Saga that has flown under the radar has indicated that the long-awaited video game will come with lots of familiar faces, with the total number of playable characters rising to nearly 400! Read the report.
Feb. 18 – 'Star Wars: Timelines' Visual Guide for the Entire Canon History Announced
A new visual guide from DK Publishing, Star Wars: Timelines, arrives this November. Revealed during the latest episode of This Week! In Star Wars, the book comes to us from Kristin Baver, Jason Fry, Cole Horton, Amy Richau, and Clayton Sandell. It breaks down the in-universe history of the galaxy far, far away, from the time before the High Republic to the fall of the First Order and the ultimate defeat of Emperor Palpatine by Rey and the Resistance.
Feb. 17 – 'Star Wars: Obi-Wan' Comic Reveals Official Synopsis for First Issue
StarWars.com has released the official synopsis for the first issue of the recently announced Marvel comic Star Wars: Obi-Wan. Written by Christopher Cantwell (Doctor Doom) and with art by Ario Anindito (The High Republic), the new run will kick off in May and take place in the weeks prior to the events of A New Hope. Read the synopsis!
Feb. 16 – New Black Series Cad Bane Figure Available Today for Pre-Order
The Hasbro reveals continue! Fans of The Bad Batch can imagine their favorite scenes from the hit series with the newly announced STAR WARS: THE BLACK SERIES 6-INCH CAD BANE (BRACCA) Figure.
Feb. 15 – New Black Series Black Krrsantan Figure and More Available Today for Pre-Order
As part of the ongoing 'Bring Home The Bounty' campaign, Hasbro Star Wars has announced the release of The Vintage Collection Koska Reeves, Migs Mayfeld, and Axe Wove figures, inspired by The Mandalorian!
Feb. 15 – 'The Old Republic: Legacy of the Sith' Unveils New CGI Trailer
EA and BioWare have released a brand-new CGI trailer for the much-anticipated expansion to The Old Republic that puts back the focus on Darth Malgus: Legacy of the Sith, which finally launched! Watch the epic teaser.
Feb. 15 – 'Star Wars Hunters' Unveils New Characters and Maps, Enters Soft Launch
Star Wars Hunters, the upcoming free-to-play arena shooter from Lucasfilm Games and Zynga has now entered the soft launch period on iOS devices. Moreover, new content has been unveiled! Check it out.
Feb. 14 – Han and Leia Get Married in New 'The Princess and the Scoundrel' Novel
New from this past Valentine's Day: On August 16th, Han Solo and Leia Organa are walking down the aisle in a new novel written by Beth Revis titled Star Wars: The Princess and the Scoundrel. Read our report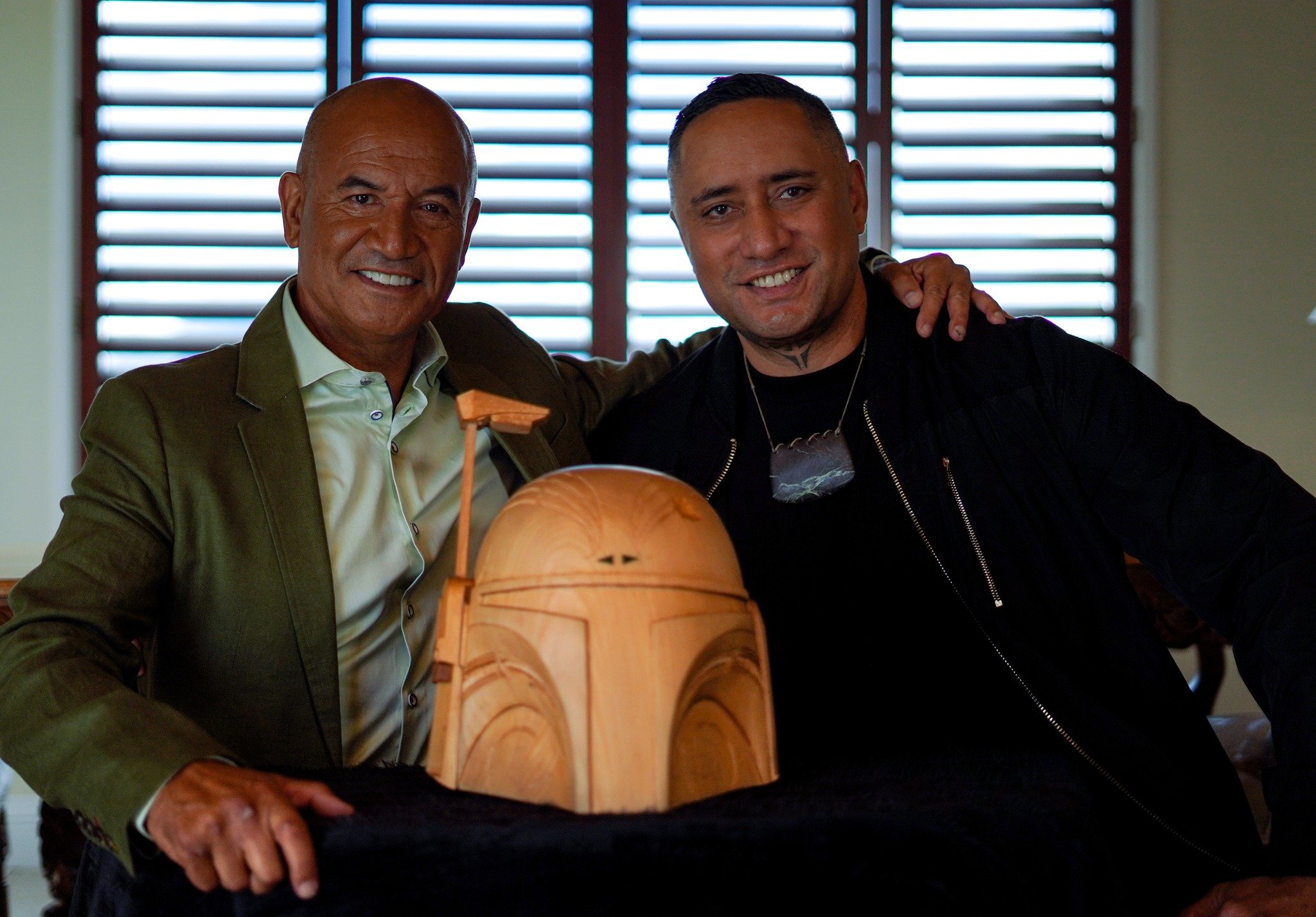 Features/Editorials
Feb. 18 – Editorial: How Do You Make a Good 'Star Wars' Fighting Game?
There have been many licensed Star Wars video games released over the last couple of decades, some of higher quality than others. We've been treated to RPGs, action-adventure games, first-person shooters, and MMOs over the years, but one genre that Star Wars has always been lacking is fighting games. Let's take a look and see what could change to make a good Star Wars fighting game!
Feb. 18 – 'Star Wars: Dark Empire' Author Tom Veitch Has Passed Away
Tom Veitch, author of 1991's Dark Empire comic, has passed away at the age of 80. In a Facebook post from his brother Rick, it's been announced Tom passed away from a battle with coronavirus. Born on September 26th, 1941, he grew up in Walpole, New Hampshire, and Bellow Falls, Vermont, as the oldest of six children. He went to Columbia University and went on to publish his first work, Literary Days, in 1964. Read more about his impact, projects, and life story.
Feb. 17 – Temuera Morrison Honored in His Hometown with Special Boba Fett Helmet
Temuera Morrison's accomplishments in the Star Wars universe are being honored in a very cool way. Since the conclusion of The Book of Boba Fett, the New Zealand actor has returned to his hometown of Rotorua to receive a special memento for his contributions in shining a light on the Māori culture. Check out the cool story honoring a Star Wars legend!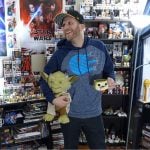 Tony Gorick is a self-proclaimed candy connoisseur with a passion for Star Wars and roller coasters. Whether he's working at his friend's arcade or watching classic Saturday morning cartoons, he does so with unsettling enthusiasm.