Han and Leia Get Married in New 'The Princess and the Scoundrel' Novel
It's Valentine's Day, so what better way to celebrate than with a wedding? On August 16th, Han Solo and Leia Organa are walking down the aisle in a new novel written by Beth Revis titled Star Wars: The Princess and the Scoundrel.
The novel picks up on Endor just after the events of Return of the Jedi. Han proposes, and the two are wed at the site of the victory celebration seen in the film. But the war with the Empire is not over, and the newlyweds have to outmaneuver the Imperial remnant that wants to crash the party.
StarWars.com sat down with author Beth Revis to discuss the upcoming novel. This isn't Revis' first time with a major Star Wars heroine. She previously got to write Jyn Erso's backstory in 2017's Rebel Rising. On getting to tell this part of Leia's story, Revis said:
"I have often said that my two favorite Star Wars movies are Return of the Jedi and Rogue One. Getting to write Jyn Erso was a dream come true, and my first journey into writing for Star Wars. But Leia has been my hero for as long as I remember — I grew my hair long to be like her, and I even had a brother named Luke! She was my princess when I was a child, and she became my general when I became an adult. I can only hope that I've done her justice in this story."
Revis then went into how she approached the story. It was important to her that she get every little detail of Han and Leia's relationship right. Thankfully, her job was made easier by the performances given by Harrison Ford and Carrie Fisher who she praised:
"I took pages and pages of notes on their dialogue, their mannerisms, the subtle ways they interacted. Carrie Fisher and Harrison Ford are simply brilliant actors, and they gave me a lot to work with! I wanted this to be a story where the past was still present, but they were moving forward into new territory. It's an emotional journey — the aftermath of war always is, but so is the new foundling steps of love."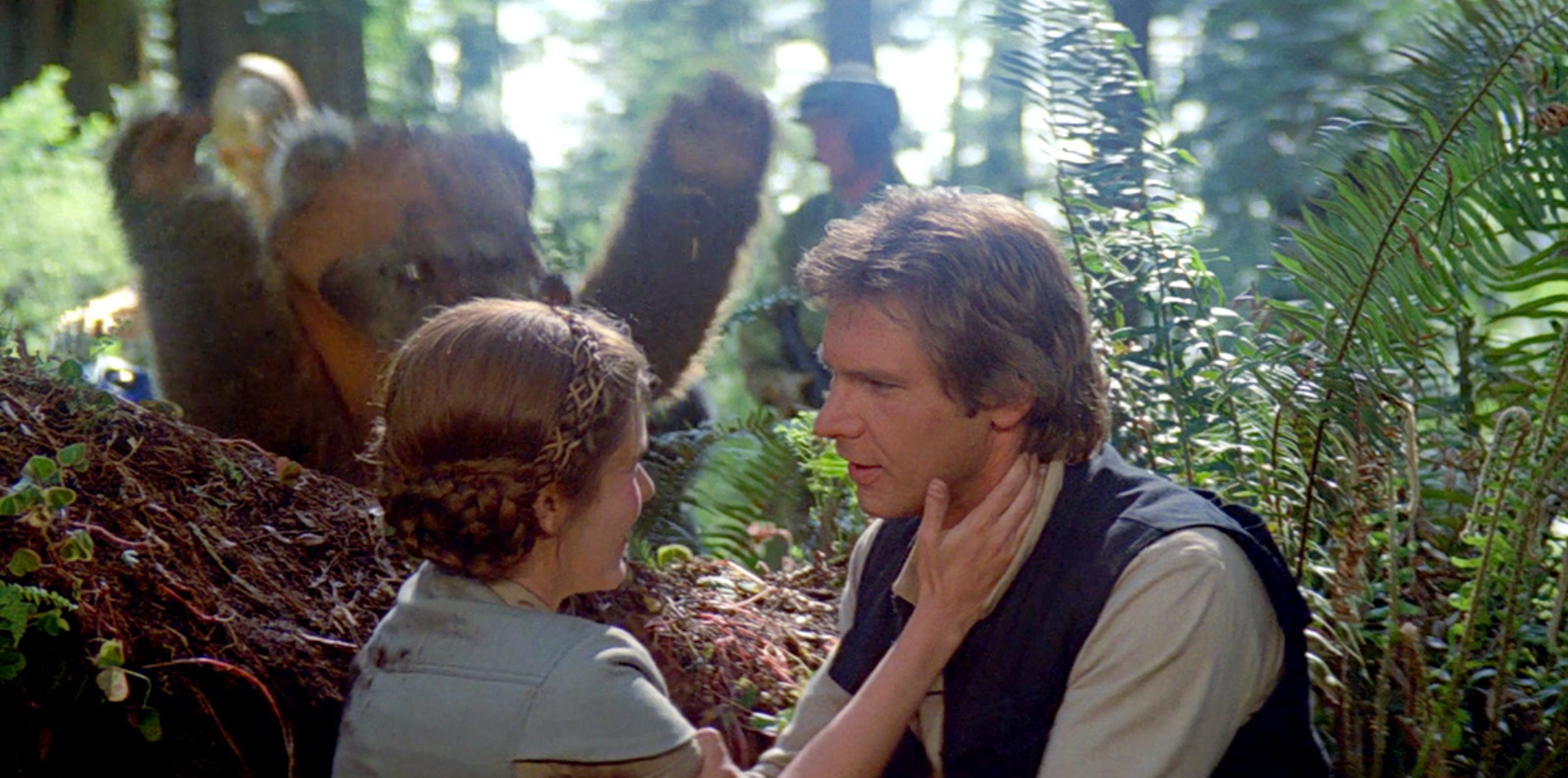 While using the movies as a starting point was helpful, Revis had to flesh out a now explicit love between the pair. Revis touched on how she tackled each character:
"For Han, I wanted to make sure the emotion was still true behind his bravado. No one has ever accused Han of being in touch with his feelings, but he's a smart guy with strong instincts, and he knows what he's doing, whether that's kissing a girl or shooting a blaster. So he is aware that his relationship with Leia can never truly be uncomplicated, but he still has enough confidence to think that it's worth the try. On the flip side, I needed to ensure that Leia's leap of faith in her personal life rang true. I've always seen her as someone who can lead troops better than her own heart, someone who's compartmentalized herself for her own survival."
Revis hinted that the Ewoks might cause some trouble when the wedding actually comes around, but she did reveal her favorite part of the wedding was the ring ceremony.
"The rings become an important symbol throughout the book — I'm being vague on purpose so I don't spoil anything, but I think it's true of all societies, whether they be on Earth or in a galaxy far, far away, that ceremonies become a necessary component of culture. We ascribe value to specific moments, and we bring up importance to symbols from those moments, including wedding rings. A wedding is like a bright star in a person's life — a fixed point of light. And that's true for Han and Leia as well."
You can check out the whole interview on StarWars.com. The Princess and the Scoundrel releases on August 16th. You can preorder the novel here.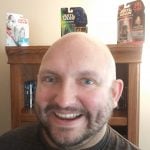 Nate uses his love for Star Wars and movies in general as a way to cope with the pain of being a Minnesota sports fan. When he's not at the theater, you can usually find Nate reading a comic, listening to an audiobook, or playing a Mario video game for the 1,000th time.