Week In Review: 'Fallen Order' Sequel, 'High Republic' News, and More
The first week of January 2022 is behind us, and what a week it was! From the airing of Chapter 2 of The Book of Boba Fett, to news of a Jedi: Fallen Order sequel, to the confirmation that one of the badass Tusken Raider warriors is stunt pro Joanna Bennett, the Star Wars news train continues to roll along into one of the franchise's biggest years.
Check out the roundup below to see what you may have missed from this packed week (January 1-7) of news, rumors, and stories. Enjoy!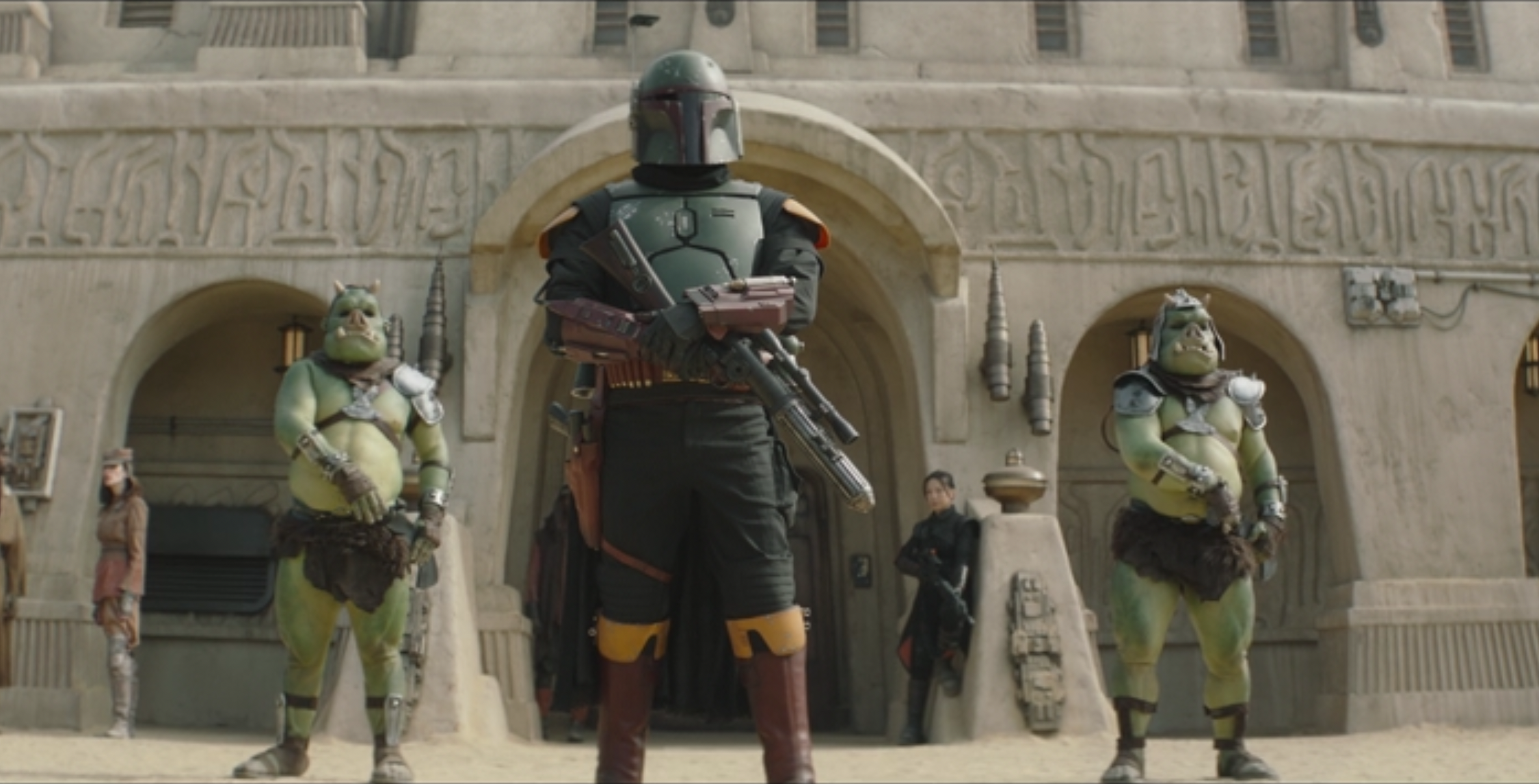 Movies / TV
Jan. 7 – Editorial: 'The Book Of Boba Fett' Shows How 'Star Wars' Reshapes Canon To Move The Saga Forward
Read our new editorial focused on how Star Wars is reshaping canon, and what that means, as the saga marches forward.
Jan. 7 – Temuera Morrison and Ming-Na Wen Promote 'The Book of Boba Fett' Across Six Video Interviews
Temuera Morrison and Ming-Na Wen are making the interview rounds. Check out six video interviews (warning, they contain spoilers for The Book of Boba Fett).
Jan. 7 – Temuera Morrison, Ming-Na Wen Talk Filming in Jabba's Palace, Stunt Choreography, and More
Check out this new interview where Temuera Morrison and Ming-Na Wen discuss what it was like to film in the iconic Jabba's Palace set and their appreciation for stunt professionals.
Jan. 7 – Rumor: Dave Filoni Has Written Chapter 6 of 'The Book of Boba Fett'
First mentioned in a story by The New York Times, we've known for a couple of weeks that Dave Filoni will be credited as a writer in The Book of Boba Fett, we just didn't know in which episode. Now, a new story by The Direct points out that it'll be "Chapter 6," which comes out on February 2nd — the penultimate episode of the season.
Jan. 7 – Stunt Woman Joanna Bennett Confirmed as the Main Tusken Warrior in 'The Book of Boba Fett'
Besides Ming-Na Wen's Fennec Shand and Jennifer Beals' Madam Garsa Fwip, The Book of Boba Fett has brought more female power to the Star Wars board with the Tusken warrior who trained Boba Fett in her tribe's ways after capturing and saving him from certain death in the sands of Tatooine. She's quickly become a fan-favorite, although mysterious, character, and fans have been wondering for days who's under the mask. Well, stunt double and gymnast Joanna Bennett has confirmed she's the person who taught Boba how to kick ass like a proper Tusken. See her excited Instagram post!
Jan. 7 – Temuera Morrison Teases "Wow" Level Surprises Coming in 'The Book of Boba Fett' Finale
The Book of Boba Fett (season?) finale will debut February 9th on Disney Plus, and Temuera Morrison has teased big surprises are coming in the seventh chapter of the series. What could they be?
Jan. 6 – Temuera Morrison on the Differences Between Playing Jango and Boba Fett, Ming-Na Wen on the Fett/Fennec Relationship, and More
Temuera Morrison and Ming-Na Wen are having the time of their lives with The Book of Boba Fett. In a recent interview with the Rolling Stone magazine, the actors opened up a bit more about their experiences taking on action roles at their age, and Morrison delves into the stark differences between playing Jango and Boba Fett, including the differences in productions between then and now.
Jan. 5 – 'The Book of Boba Fett' Actress Jennifer Beals Discusses the Series, How Her Character Is Like Rick from 'Casablanca'
One of the most interesting characters we've met so far in The Book of Boba Fett is Madam Garsa Fwip, the owner of the Sanctuary in Mos Espa, played by Jennifer Beals. The actress was recently interviewed by Harper's BAZAAR about the new show, and could not stop gushing about her character and experience filming. Read the interview now!
Jan. 5 – Review: 'The Book of Boba Fett' Chapter 2 "The Tribes of Tatooine" Ramps up the Excitement, Doubles Down on Flashbacks
After a long week of waiting, The Book of Boba Fett is finally back with the second episode of the series. The new episode, titled "The Tribes of Tatooine," was directed by Steph Green and written by Jon Favreau, and is, in many ways, a very fitting continuation of last week's "Stranger in a Strange Land." The runtime is a bit longer this time around, and the episode really takes advantage of that. While it has the same slow-burn pace as any Mandalorian episode, this one had more time for the story to unfold, and that was a major improvement upon Chapter 1. Read our full review!
Jan. 4 – 'The Book of Boba Fett' Behind-the-Scenes Video Celebrates Ming-Na Wen's Contribution to the Series
In a new behind-the-scenes video, actress Ming-Na Wen describes how playing Fennec Shand has been a dream come true for her. She was joined by The Book of Boba Fett showrunner Robert Rodriguez and lead actor Temuera Morrison, who spoke highly about working with her in the new series. Check it out!
Jan. 4 – 'The Book of Boba Fett' Premiere Scores Higher Viewership Than 'Hawkeye'
The Book of Boba Fett's debut numbers are in, and the first episode of the new live-action Star Wars series had an impressive five-day premiere, besting the launch of fellow Disney Plus series Hawkeye.
Jan. 3 – 'The Book of Boba Fett' Character Posters and Concept Art From Chapter 1 Released
Lucasfilm and Disney Plus released two new character posters from The Book of Boba Fett, featuring Chapter 1's Madam Garsa and the Mayor's Majordomo. In addition, explore concept art images that were shown during the credits of the first episode.
Jan. 2 – 'The Book of Boba Fett' Collects Strong Initial Reaction Among Critics and Fans
Rotten Tomatoes has already collected enough critics' reviews to start forming a picture of how the series is being received. Check out the current series score!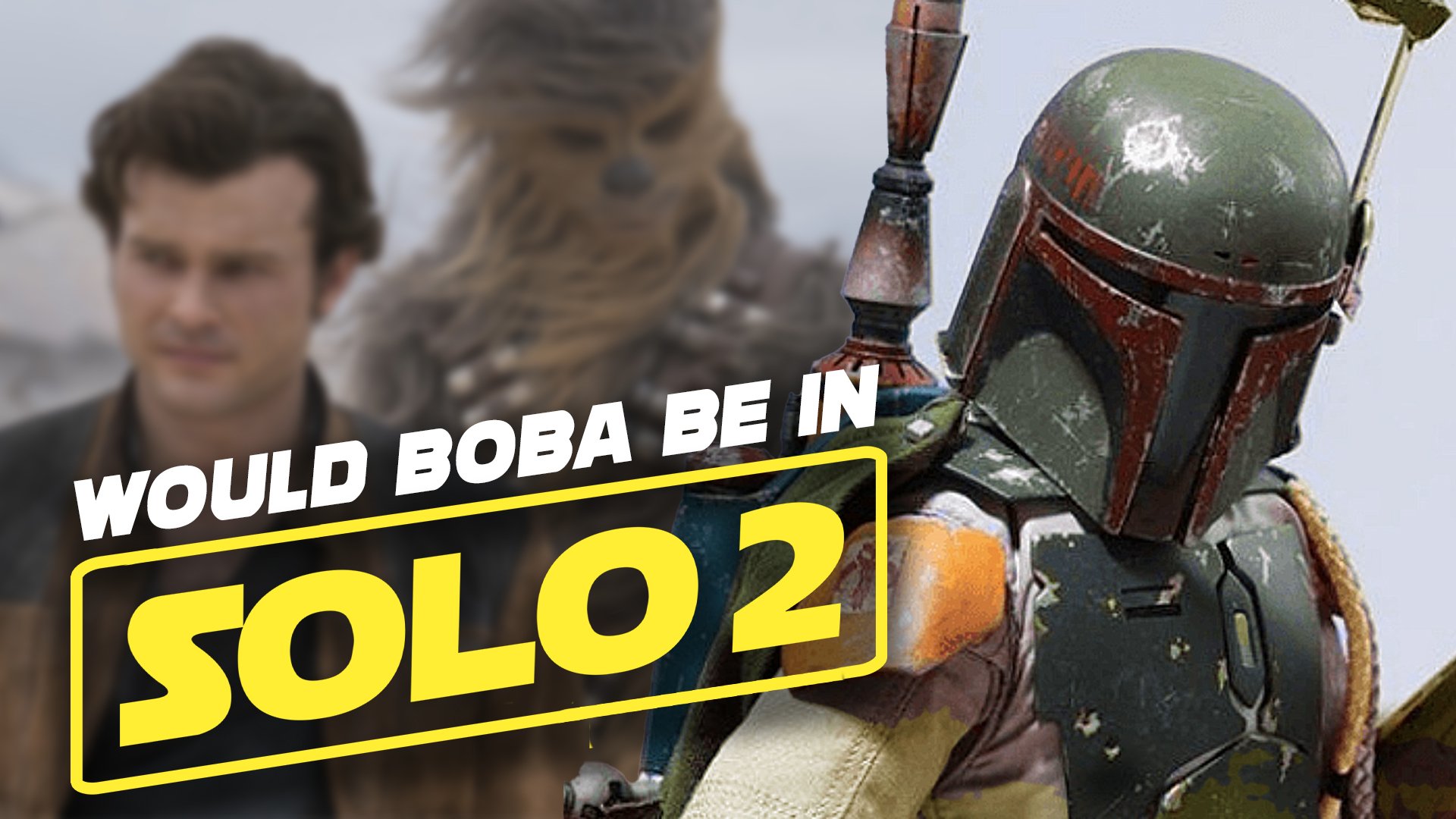 Podcasts / Videos
Jan. 6 – The Mando Fan Show: 'The Book of Boba Fett' Chapter 2 Review (Video and Audio)
It's week two for Mando Fan Show, our show all about The Mandalorian and now The Book of Boba Fett! This episode covers Chapter 2 of The Book of Boba Fett "The Tribes of Tatooine". We rate the chapter using Temuera Morrison Faces (yes, you read that correctly) on a scale from 0 to 10 "Tems", point out Easter eggs and references, have an open discussion about the episode, and speculate on what will happen next week! Join John Hoey, James Baney, Lacey Gilleran, and our guest Adam Witt.
Jan. 3 – The Resistance Broadcast – Boba Fett Would Likely Appear in a Follow Up to 'Solo'
Boba Fett in a Solo follow up? The Resistance Broadcast team discusses the likelihood of the bounty hunter's appearance and more!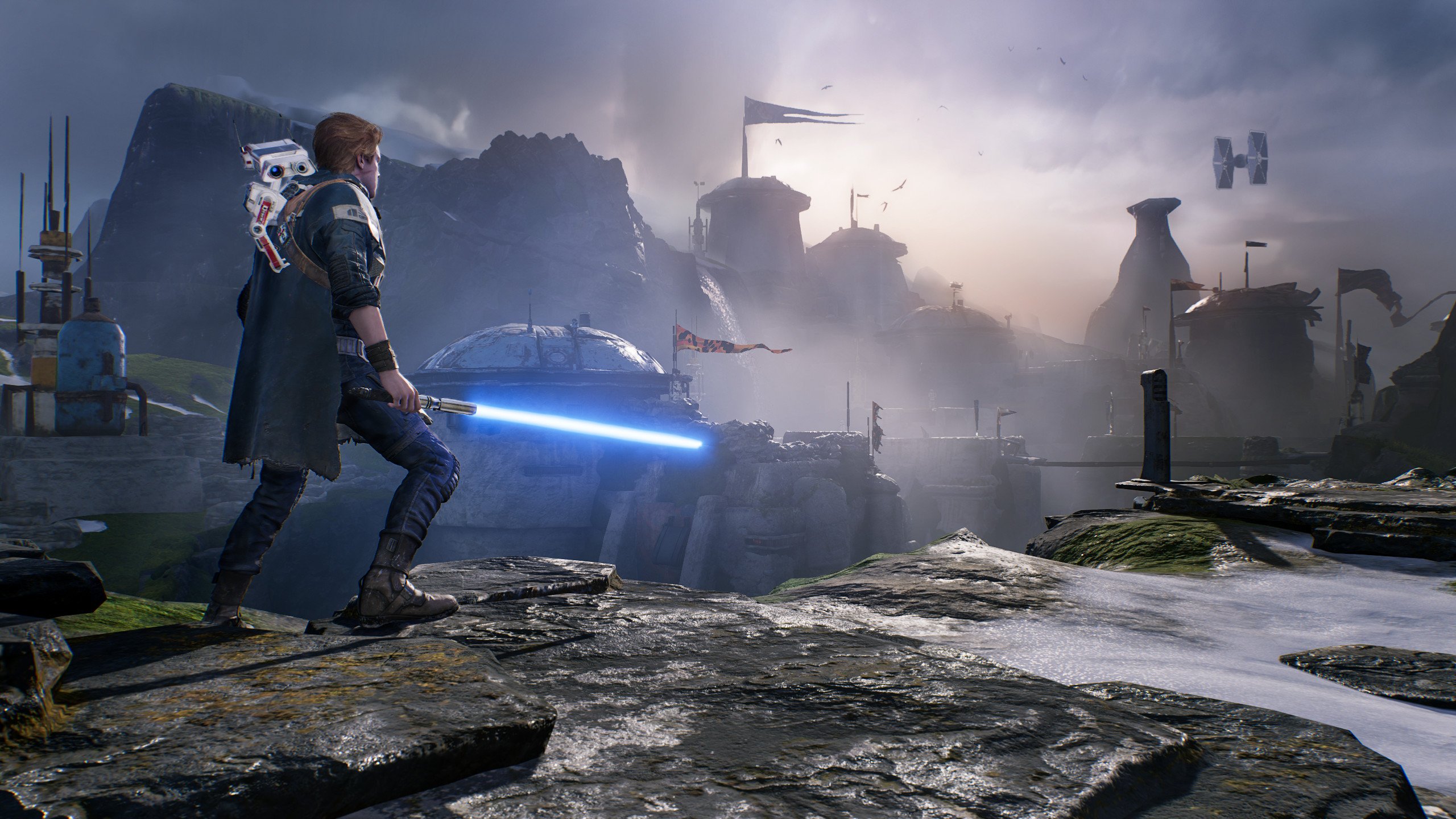 Toys / Video Games / Books / Comics
Jan. 6 – Rumor: 'Fallen Order' Sequel To Be Announced Before E3 2022
VentureBeat's Jeff Grubb, the reporter and scooper who accurately disclosed that Quantic Dream's Star Wars project was titled Eclipse ahead of its debut trailer, has commented the Fallen Order sequel will be unveiled before EA's E3 2022 showcase.
Jan. 5 – 'The High Republic' Phase II Will Be Set 150 Years In The Past
The High Republic Phase II will not take place after the events of Phase I, but 150 years before the events of Light of the Jedi instead (and 350 years before the events of The Phantom Menace). Read more about this surprising announcement!
Jan. 5 – Rumor: 'KOTOR' Remake Will Feature New Systems and Content While Adhering to Original Game's Story
YouTuber MrMattyPlays recently posted a video recapping everything that's been announced about the Star Wars: Knights of the Old Republic (KOTOR) remake in addition to a few possible scoops of his own. Bear in mind that, while Matty has been correct with some of his previous claims about the remake, these potential scoops aren't yet confirmed. Please consider everything unofficial that we discuss in this article to be just a rumor for now.
Jan. 4 – 'Star Wars Jedi: Fallen Order' is Free This Month on Prime Gaming
The offer is only available for PC gamers on Origin through February 7. All you need to do to claim the game is head to Prime Gaming with an Amazon Prime account, get the code, and redeem it through Origin!
Jan. 4 – Review: Found Friendship and Lost Loyalty in 'Star Wars: The High Republic – Trail of Shadows' #3
"A good crime story isn't all action, it has parts of the case where the heroes are stumped, they go back to their personal lives and reflect, waiting on the next clue to the case. This is that issue of Trail of Shadows, and luckily, just because it's less action for our heroes doesn't make it any less important…" Read the full review now!
Jan. 2 – 'Empire at War' Executive Producer Suggests That Future Games in the Series are a Matter of Timing
The possibility of a new game in this series is dependent on a handful of factors regarding the schedules of both companies, the door for a sequel may be open if Petroglyph and Lucasfilm Games can commit to something together. Read the discussion!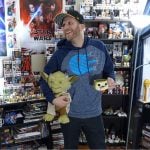 Tony Gorick is a self-proclaimed candy connoisseur with a passion for Star Wars and roller coasters. Whether he's working at his friend's arcade or watching classic Saturday morning cartoons, he does so with unsettling enthusiasm.