Week In Review: 'Bad Batch' Season 2 Debut Date, LEGO 'Skywalker Saga' Game Launch, 'Ahsoka' News, and More
The Bad Batch Season 2 arriving this Spring! News on the debut of LEGO Star Wars: The Skywalker Saga (finally)! A new cast member joins the highly-anticipated Ahsoka series!
This week was packed with news, interviews, and podcasts (will Cad Bane be in The Book of Boba Fett?) that you don't want to miss.
Explore our recap guide — featuring stories from January 15-21 — to catch up on everything Star Wars as we prepare for a new week.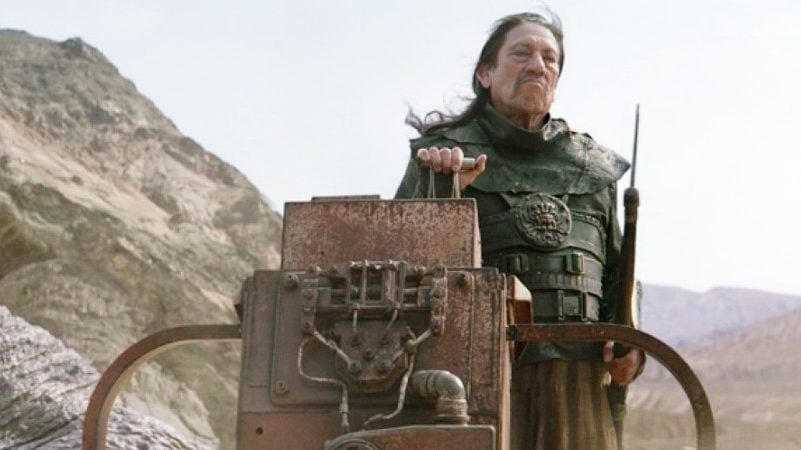 Movies/TV
Jan. 21 – Mary Elizabeth Winstead Joins the Cast of 'Star Wars: Ahsoka'
Star Wars: Ahsoka is one of the upcoming projects set to begin filming for Disney/Lucasfilm, and now The Hollywood Reporter has revealed that Mary Elizabeth Winstead is the latest addition to its star-studded cast. Winstead is joining series lead Rosario Dawson and Hayden Christensen, who is returning as Anakin Skywalker. Other announced cast members include Natasha Liu Bordizzo as Sabine Wren and Ivanna Sakhno as an undisclosed and reportedly new character. THR says that details surrounding Winstead's character are being kept under wraps too.
Jan. 20 – 'The Book of Boba Fett' Star Temuera Morrison Says Ewoks Were "Great to Work With"
Temuera Morrison may have confirmed that Ewoks will appear in The Book of Boba Fett. In a recent video from Buzzfeed, he and Ming-Na Wen were given a series of questions to see which Star Wars villain they are most like. One of them included a picture of an Ewok, and when looking at it, read what Temuera Morrison said!
Jan. 19 – Review: 'The Book of Boba Fett' Chapter 4 "The Gathering Storm" Returns to Flashbacks as Boba and Fennec Team Up
The Book of Boba Fett doubled down on flashbacks this week for what seems like the final time, as the show prepares to cover Boba's present-day storyline exclusively from here on out. As such, roughly two-thirds of "The Gathering Storm" is comprised of flashbacks, with the present day filling out the final third to set up some exciting stuff next week. Those fans who haven't entirely appreciated the flashbacks may feel a bit frustrated by their return this week. Read our full review now!
Jan. 19 – 'Star Wars: The Bad Batch' Season 2 Will Arrive This Spring
Star Wars Insider has revealed that the next season of Star Wars: The Bad Batch will be arriving earlier than some have anticipated. Though no set month has been given for the second season, it will arrive at some point this Spring. Read more of our report!
Jan. 18 – 'The Book of Boba Fett' Star Sophie Thatcher Talks Playing "Sci-Fi Joan Jett"
Much of the discussion around Chapter 3 of The Book of Boba Fett revolved around the scooter-riding street gang that Fett took under his protection — the general consensus is that they maybe weren't introduced in the coolest possible way, and that the chase sequence which closed the episode was embarrassingly awkward. Still, some longtime fans appreciated the nod to George Lucas' American Graffiti and, more specifically, how rad Sophie Thatcher's Drash looks. The Hollywood Reporter recently had the chance to sit down with 21-year-old Thatcher and discuss both Showtime's Yellowjackets and Disney Plus' The Book of Boba Fett, the two shows that are quickly making her a young actress to watch out for. Read what she had to say!
Jan. 18 – New Young Boba and Tusken Actors Reflect on Their 'Book of Boba Fett' Involvement
Three episodes into The Book of Boba Fett, we've already seen the show is featuring flashbacks from Boba's past. These have gone as far back as the timeline of Attack of the Clones, as well as post-Return of the Jedi. In the show, they created new shots with young Boba, and for that, they needed a body double for Daniel Logan — that's where Finnegan Garay came in. Both him and Xavier Jiménez, who played the leader of the Tusken tribe that Boba Fett joined in the first two chapters, opened up on social media about their involvement in the new show.
Jan. 17 – 'The Book of Boba Fett': Ming-Na Wen Says Fans Will See Series in Different Light After Season Finale
The Book of Boba Fett co-star Ming-Na Wen has suggested that, by the end of the seventh episode, fans will be looking at the series in a different light. Talking to Radio Times, Wen explained that the story for The Book of Boba Fett has an abundance of unexpected elements to its main story that won't become fully apparently until the last episode, with each entry introducing new elements to the story…
Jan. 17 – 'The Book of Boba Fett' Releases Character Posters for Danny Trejo, the Gang Members, and More in Chapter 3
Lucasfilm has released today four new posters featuring characters from Chapter 3 of The Book of Boba Fett. They include Danny Trejo as the rancor keeper, Stephen Root as Lortha Peel, the water-monger from the beginning of the episode, and two of the gang members — Sophie Thatcher as Drash and Jordan Bolger as Skad. Check out the sweet posters!
Jan. 16 – Danny Trejo Thanks 'The Book of Boba Fett' Team for His New 'Star Wars' Role
"Is that Danny Trejo?" That was the question that likely left many couches as people watched Chapter 3 of The Book of Boba Fett this past Wednesday. Danny Trejo was introduced as the Rancor Keeper, adding to the legendary actor's astonishing 419 acting credits, according to IMDB. Trejo has since taken to Twitter to thank the team for finally bringing him into Star Wars. Check it out!
Jan. 15 – 'The Book of Boba Fett' Stars Look Back on Episode, the Development of Tusken Culture, and More
The Television Critics Association (TCA) Winter Press Tour is currently underway, and they are hosting panels from various television channels and streaming services. The 2022 Disney Plus panel took place recently, and while no official new release dates or any sort of news were announced, actors Temuera Morrison and Ming-Na Wen did have a little chat about their time on The Book of Boba Fett.
Podcasts/Videos
Jan. 20 – The Mando Fan Show: 'The Book of Boba Fett' Chapter 4 Review (Video and Audio)
This episode covers Chapter 4 of The Book of Boba Fett "The Gathering Storm". We rate the chapter using Temuera Morrison Faces on a scale from 0 to 10 "Tems", point out Easter eggs and references, have an open discussion about the episode, and speculate on what will happen next week! We also give you the fourth number in the "Mando Code" giveaway contest! Listen/watch now!
Jan. 17 – The Resistance Broadcast – Will Cad Bane Appear in 'The Book of Boba Fett' Chapter 6?
Our takes on the latest Star Wars news, which led to a lot of speculation on what's ahead for The Book of Boba Fett! We also tackle some of your submitted questions in our segment Will of the Force. like, will we get at least one episode of The Mandalorian Season 3 in 2022? That and a bunch more Star Wars fun. Listen/watch now!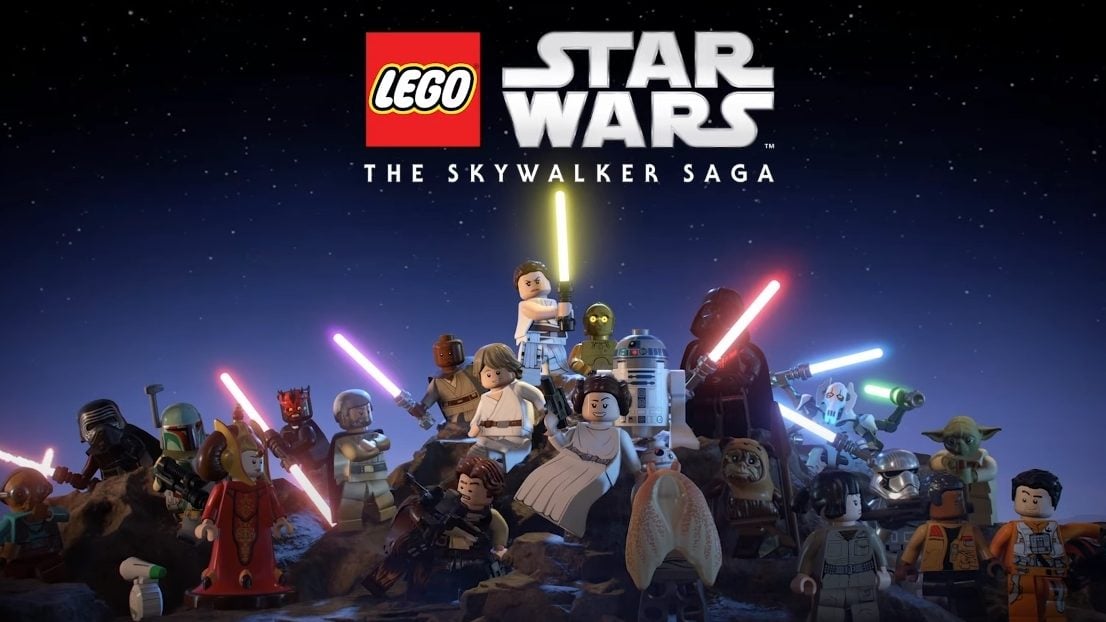 Toys/Video Games/Books/Comics
Jan. 20 – Review – Dark Forces on the Run in Marvel's Doctor Aphra #18
As Crimson Dawn wages a secret war on the Sith, Aphra and Sana continue their roles in it, yet remain in the dark about what those are. Assassin Just Lucky and his former lover, Ariole, have unfinished business with the cruel Ronen Tagge, once believed dead. It seems everyone works for the Tagges, eventually. As Kho Phon Farrus returns, an old friend and flame of Aphra's, the hunt to uncover a dark side relic too powerful for even the Sith kicks into full speed. Read our review (beware of spoilers!).
Jan. 20 – 'The High Republic: Midnight Horizon' New Excerpt Features Master Yoda Sharing Wisdom With Master Kantam Sy
A new fragment from Daniel José Older's upcoming High Republic novel "Midnight Horizon" has been released, ahead of its February 1 release date. The new young adult novel takes place before the events of the recent "The Fallen Star", and follows Jedi Masters Cohmac Vitus and Kantam Sy, with Padawans Reath Silas and Ram Jomaram, as they investigate a possible attack from the Nihil on Corellia. The excerpt, released by CNET, includes some wisdom from Master Yoda in a time in which Kantam needs it most. Read it now!
Jan. 20 – 'LEGO Star Wars: The Skywalker Saga' Arrives in April, Gameplay Overview Released
Right after new rumors and leaks about LEGO Star Wars: The Skywalker Saga surfaced online, Lucasfilm and Warner Bros. Games have stepped out of the shadows to announce the long-anticipated game is finally launching on April 5th. Learn more!
Jan. 20 – 'LEGO Star Wars: The Skywalker Saga' DLC To Be Available at Launch
Thanks to a series of delays, it appears that much of the planned DLC content that was previously announced for LEGO Star Wars: The Skywalker Saga will be available for players to purchase at launch. There's also evidence to suggest that more DLC may be coming on top of these.
Jan. 19 – Claudia Gray Reveals the Secrets Behind 'The High Republic: The Fallen Star'
It has now been a couple weeks since the release of Claudia Gray's "The Fallen Star". Gray's latest Star Wars novel marked the beginning of the end for phase 1 of the High Republic, and it was a doozy. "The Fallen Star" was an anxiety-ridden adventure that saw twists and turns all the way to the very end. Gray sat down with SYFY Wire to unpack some of the shocking events the novel had to offer and even gave some tidbits on phase 2 and beyond.
Jan. 18 – Review: Peel Back the Curtain With 'Star Wars: The Galaxy's Greatest Heroes'
For those of you who love scouring the Internet for interviews with your favorite Star Wars actors, marveled at the technological innovation the saga brought to the world, or simply love beautiful collectors' items; this book is a must-have. All from the words of the people who created them and brought these characters to life, it is a collection of interviews and articles all perfectly crafted together for you. From Princess Leia to Finn to Wicket, there is something in here for everyone who fantasizes about our favorite protagonists. Join us as we peel back the cover and get a first look into this stunning work!
Special Announcements/Feature Stories
Jan. 21 – Editorial: Star Tours – A Thirty-Fifth Anniversary Retrospective
The line at opening stretched through the Park and down Main Street USA. Guests stood, queued for hours, waiting to get a taste of that galaxy far, far away… While one might image that I am talking about the crowds for the opening of Star Wars: Galaxy's Edge, I am referring to the opening of Star Tours, which celebrated its 35th Anniversary on January 9th, 2022. 1987 was a very, very different world from today's, and the unprecedented collaboration between the Walt Disney company and George Lucas marked the first time fans could truly step out of the real world and into the Star Wars galaxy. Read the full anniversary feature!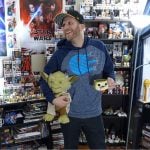 Tony Gorick is a self-proclaimed candy connoisseur with a passion for Star Wars and roller coasters. Whether he's working at his friend's arcade or watching classic Saturday morning cartoons, he does so with unsettling enthusiasm.