'The Book of Boba Fett' Releases Character Posters for Danny Trejo, the Gang Members, and More in Chapter 3
Lucasfilm has released today four new posters featuring characters from Chapter 3 of The Book of Boba Fett. They include Danny Trejo as the rancor keeper, Stephen Root as Lortha Peel, the water-monger from the beginning of the episode, and two of the gang members — Sophie Thatcher as Drash and Jordan Bolger as Skad.
First up, we have Danny Trejo, who appeared in this episode as a surprise (along with his pet rancor). In hindsight, though, many fans have wondered how they didn't see it coming, as Trejo is a longtime friend of Rodriguez's, the showrunner in the series (and also director of Chapters 1 and 3). Trejo posted a picture, after the episode aired, from the set with Temuera Morrison, including the caption "Machete finally made it into space," referencing the character he played for Rodriguez's Machete in 2010 and Machete Kills in 2013. We've certainly not seen all of Trejo in the series, as we expect the rancor to play a significant role in the upcoming episodes (if you can't wait, check out our exclusive report from a few months ago to get a peek at what's coming). Here's his character poster: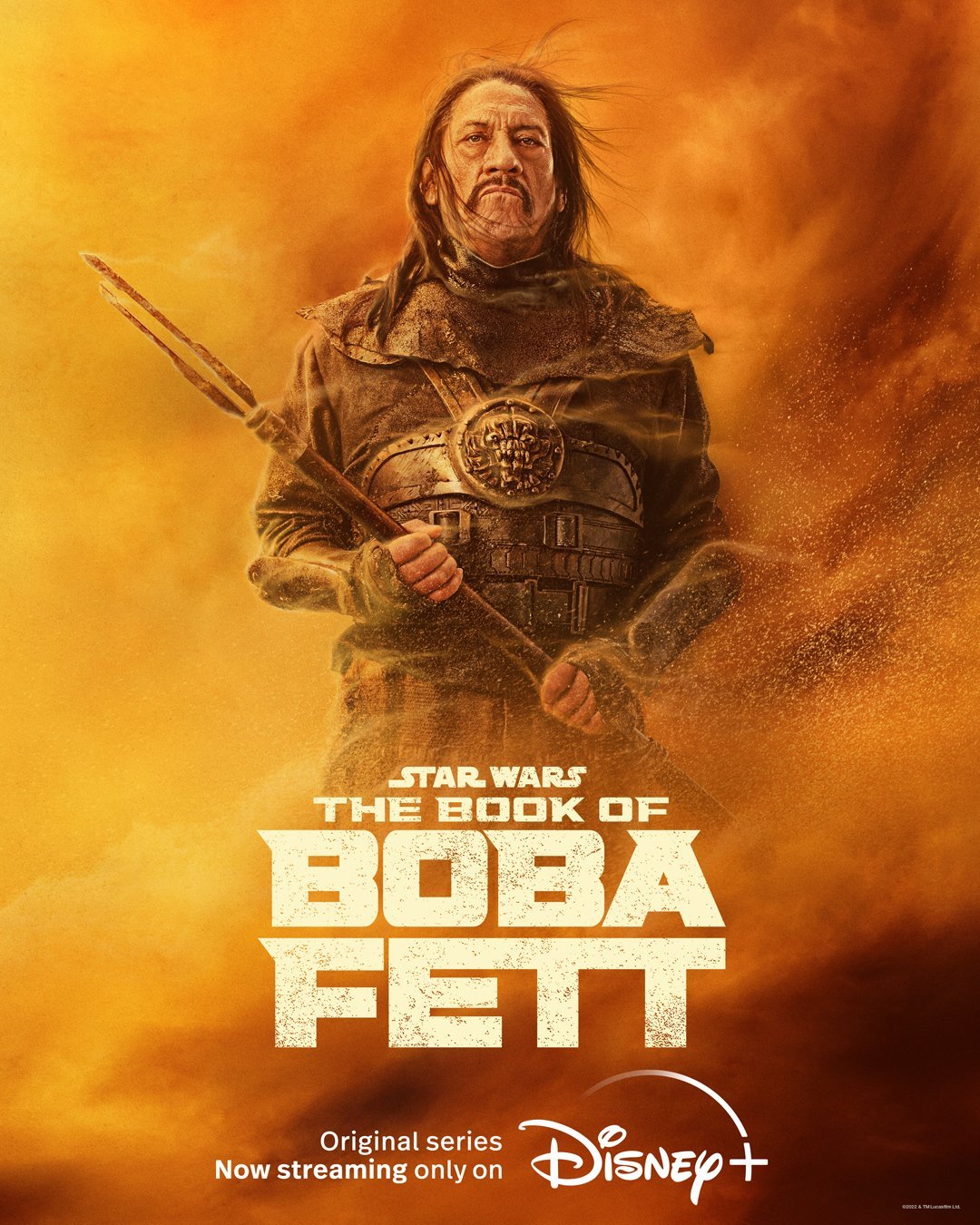 Next, we have Stephen Root as the water-monger who led Boba Fett to the gang that played a significant role in Chapter 3. Root's Lortha Peel had a small role in the episode, and it's not clear whether he'll be back again or not. But if he's getting a character poster, it's certainly possible we haven't seen all from his character, who might seek revenge against Fett and Shand in an upcoming subplot. Here's his character poster: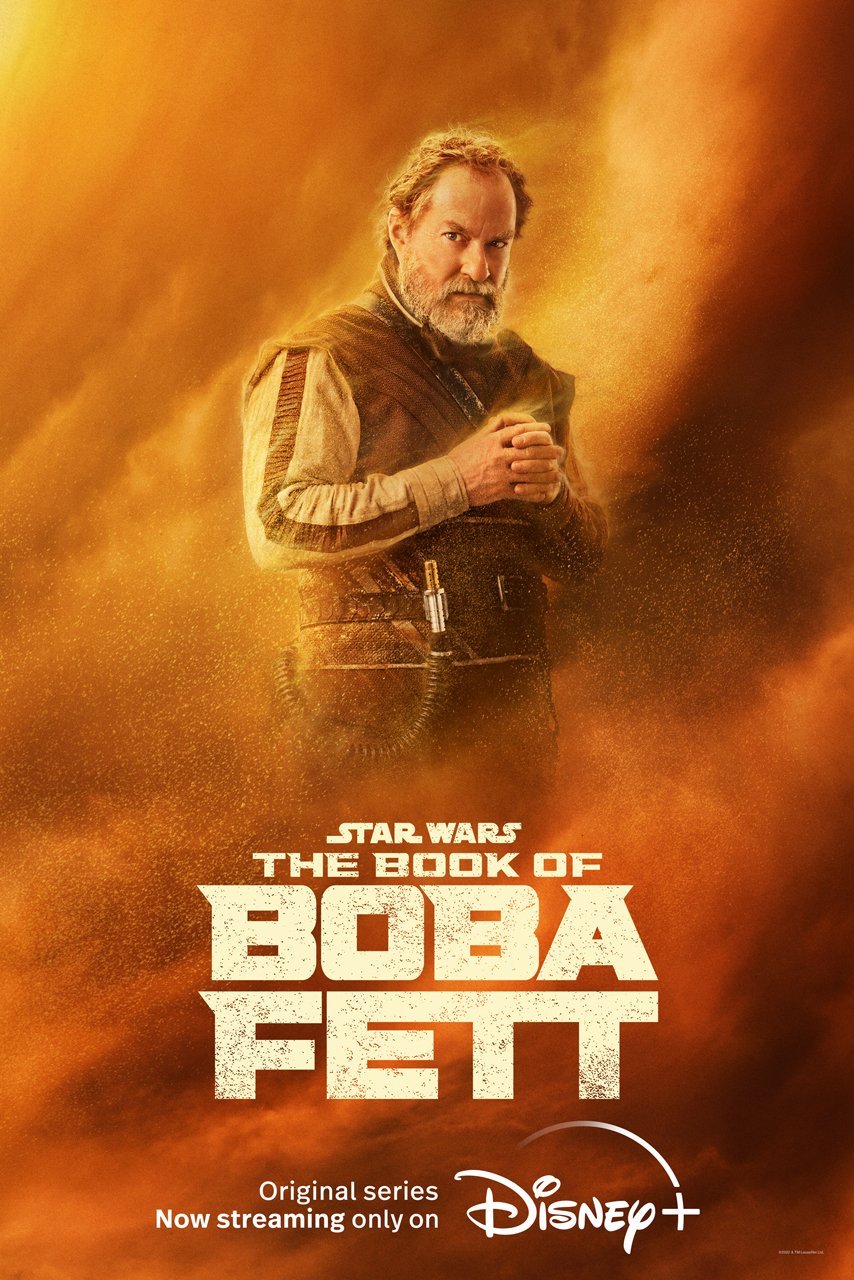 And last, we have Jordan Bolger and Sophie Thatcher. The two were reported to be joining the series in November 2020, even before filming began, but besides a couple of quick shots we got from them in some of the TV spots, we didn't know much about their characters. They were introduced in Chapter 3 as the Star Wars version of George Lucas' American Grafitti, the 1973 coming-of-age film that Lucas co-wrote and directed. While some fans appreciated the reference, many were quick to criticize their inclusion, as it didn't really fit the tone of the series and the overall look we've seen from Tatooine so far. Interestingly enough, they both appear in the same poster, much like the Hutt twins did for Chapter 2. Here it is:
In addition to the character posters, we also have 13 new pieces of concept art that played during the credits. Check them out here: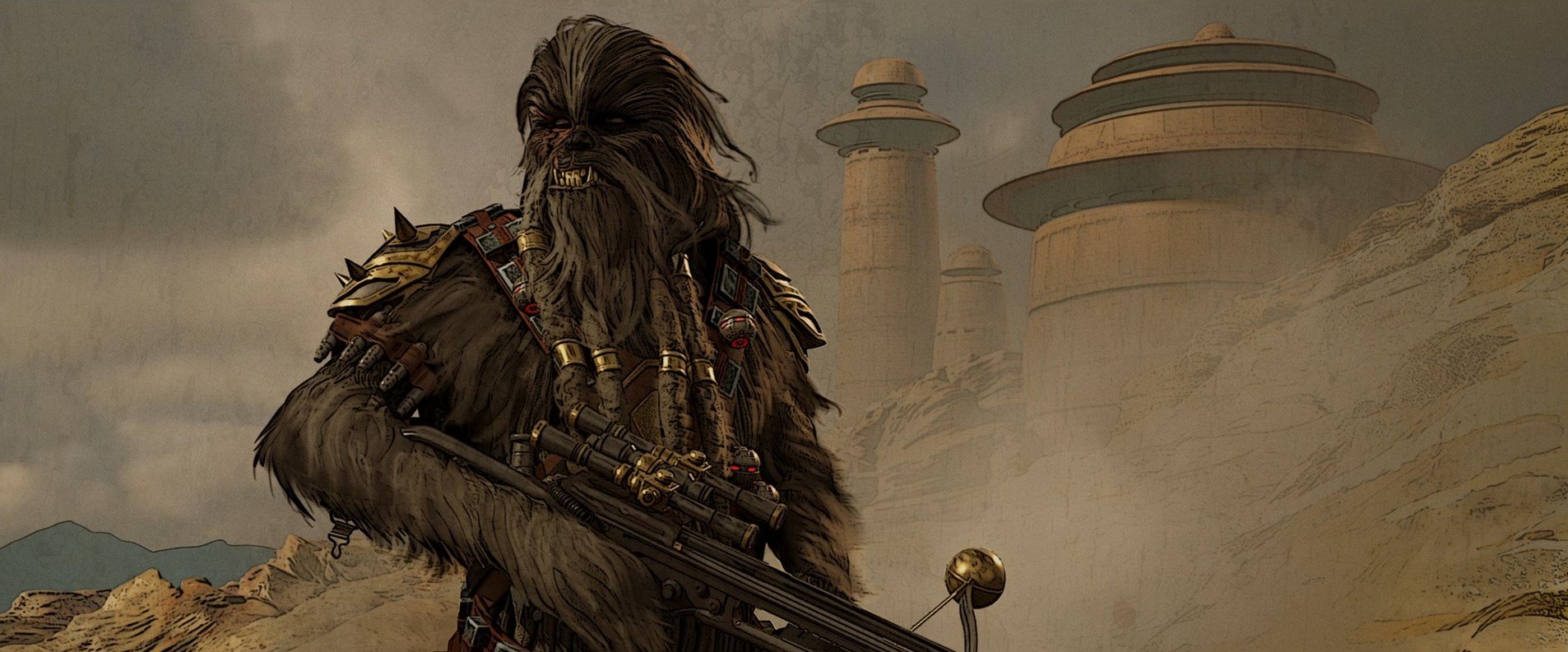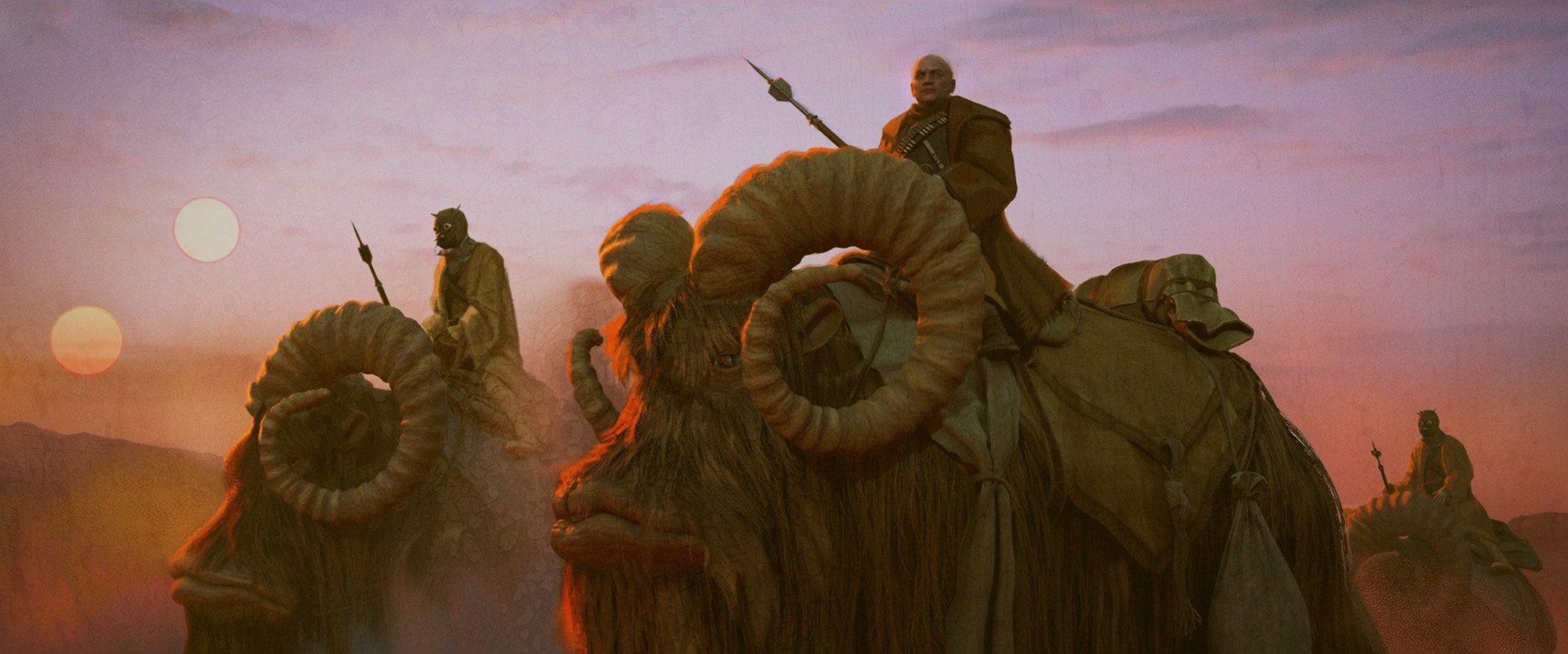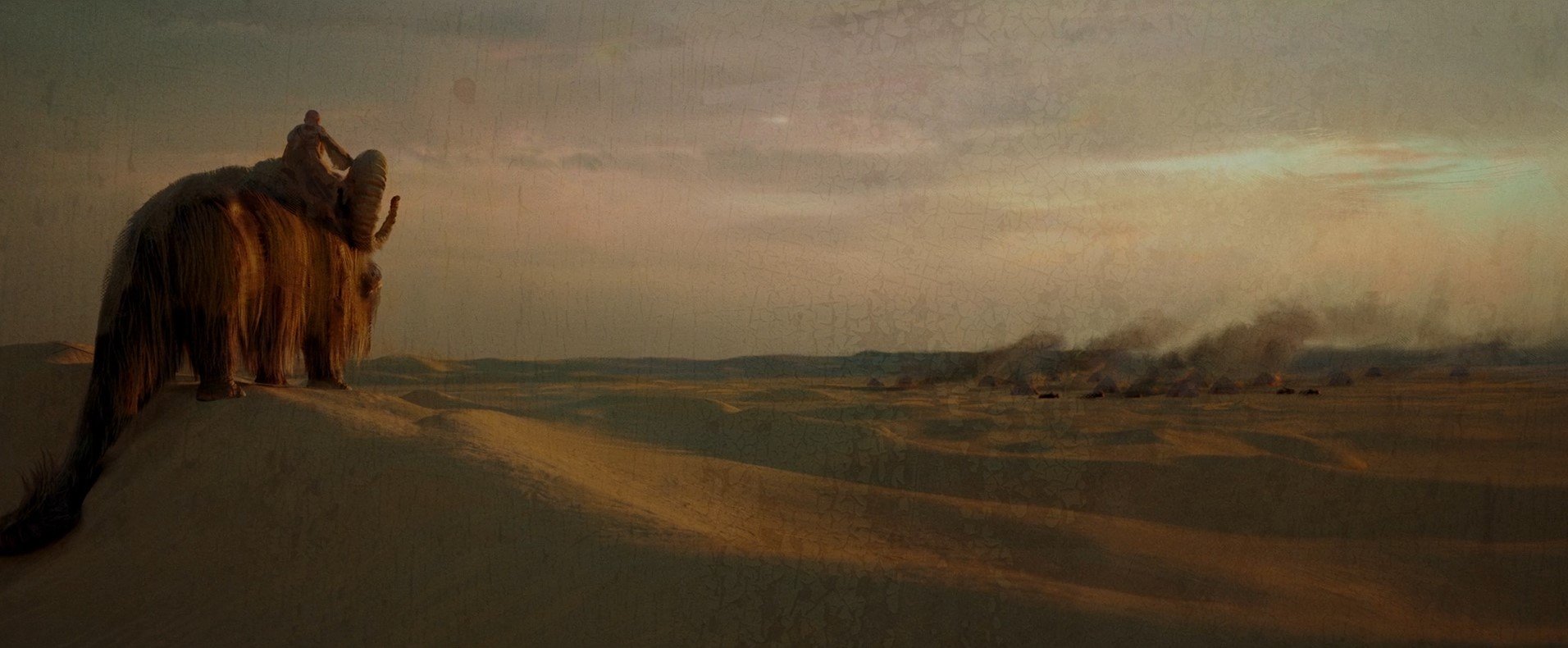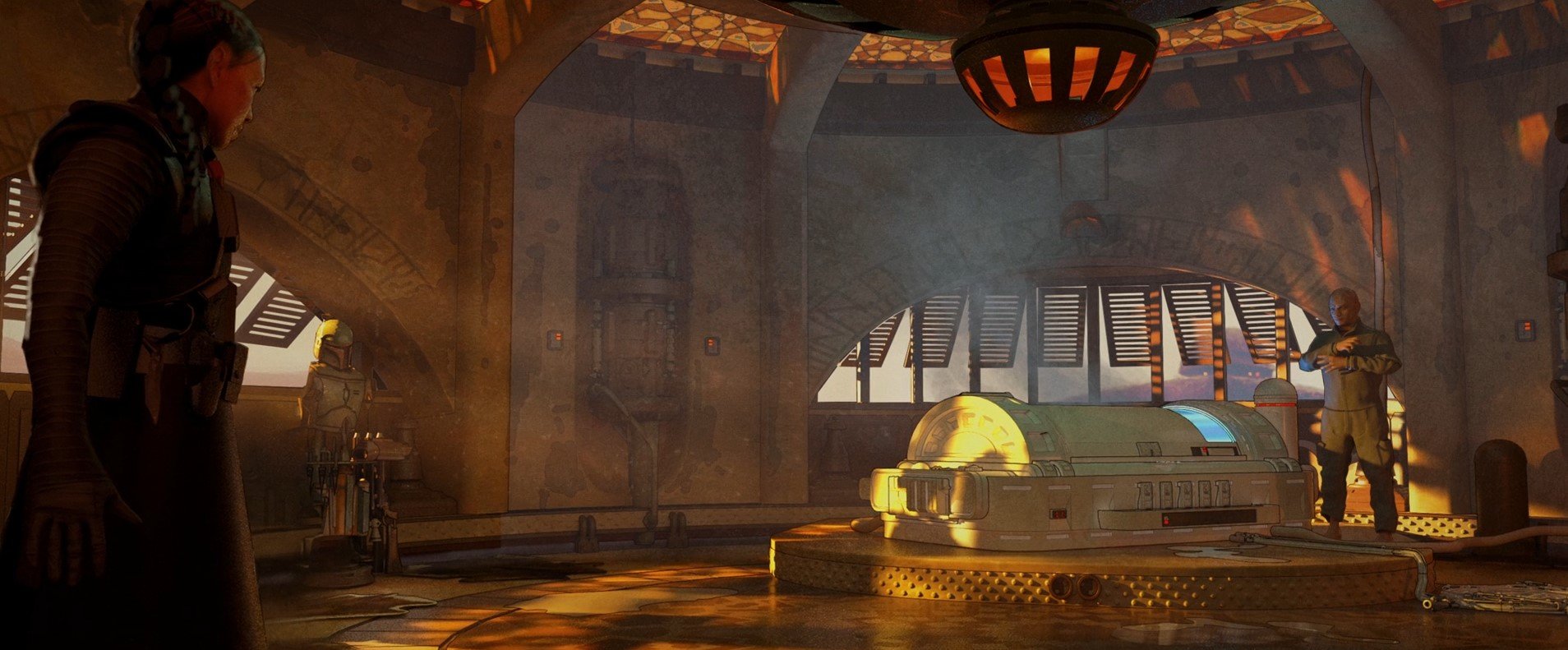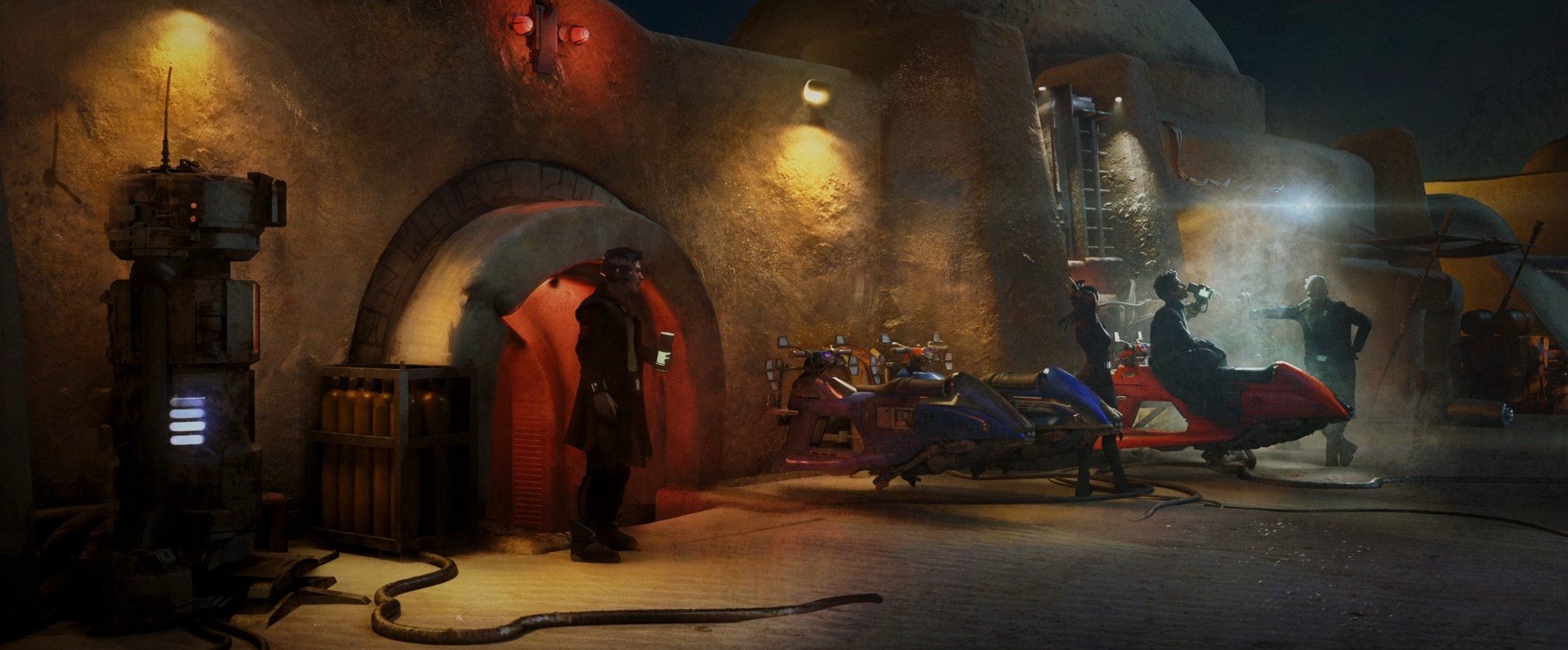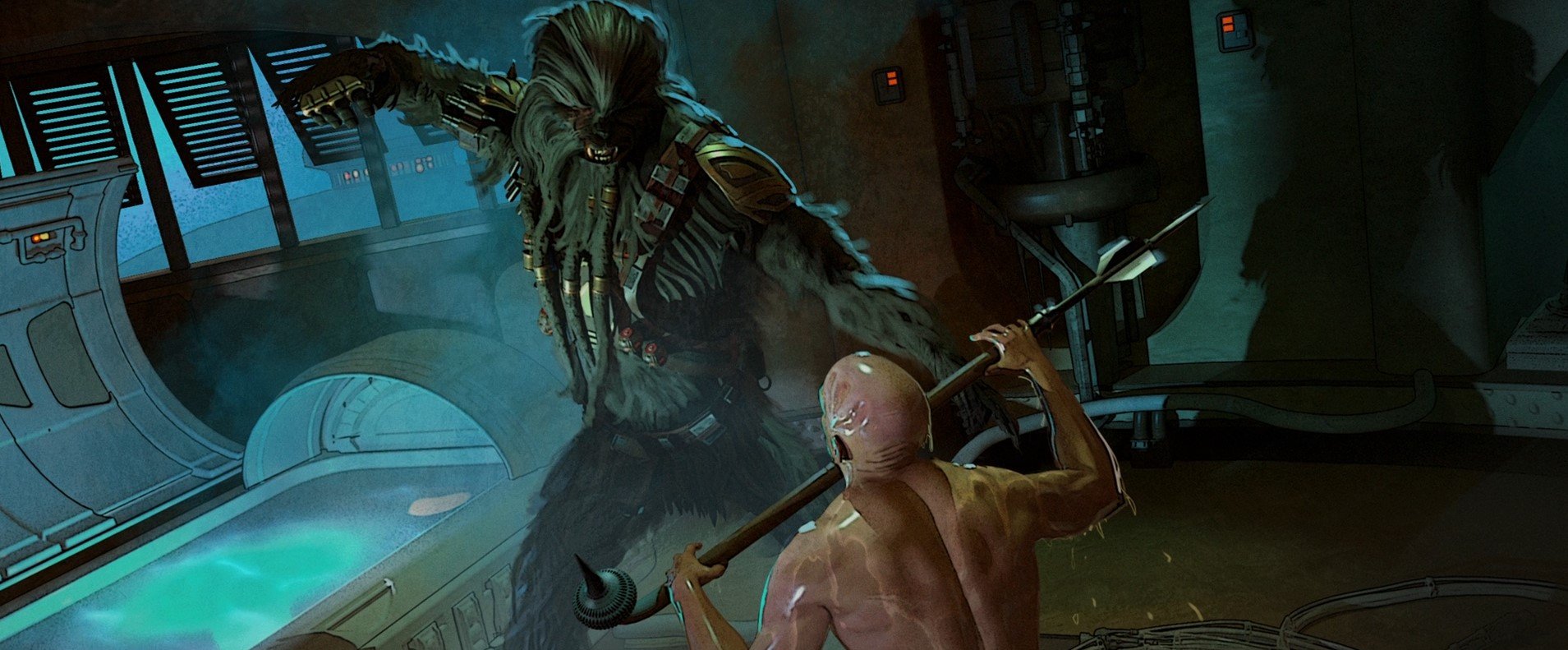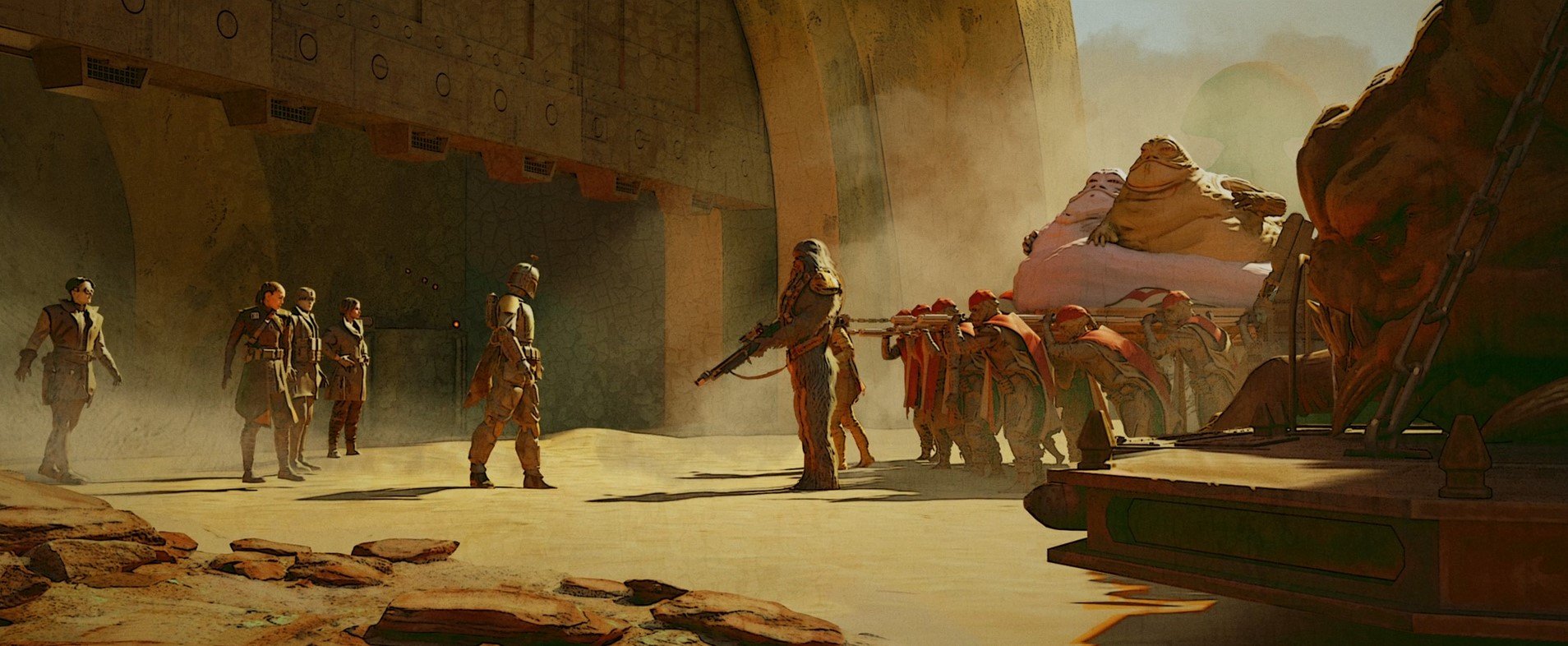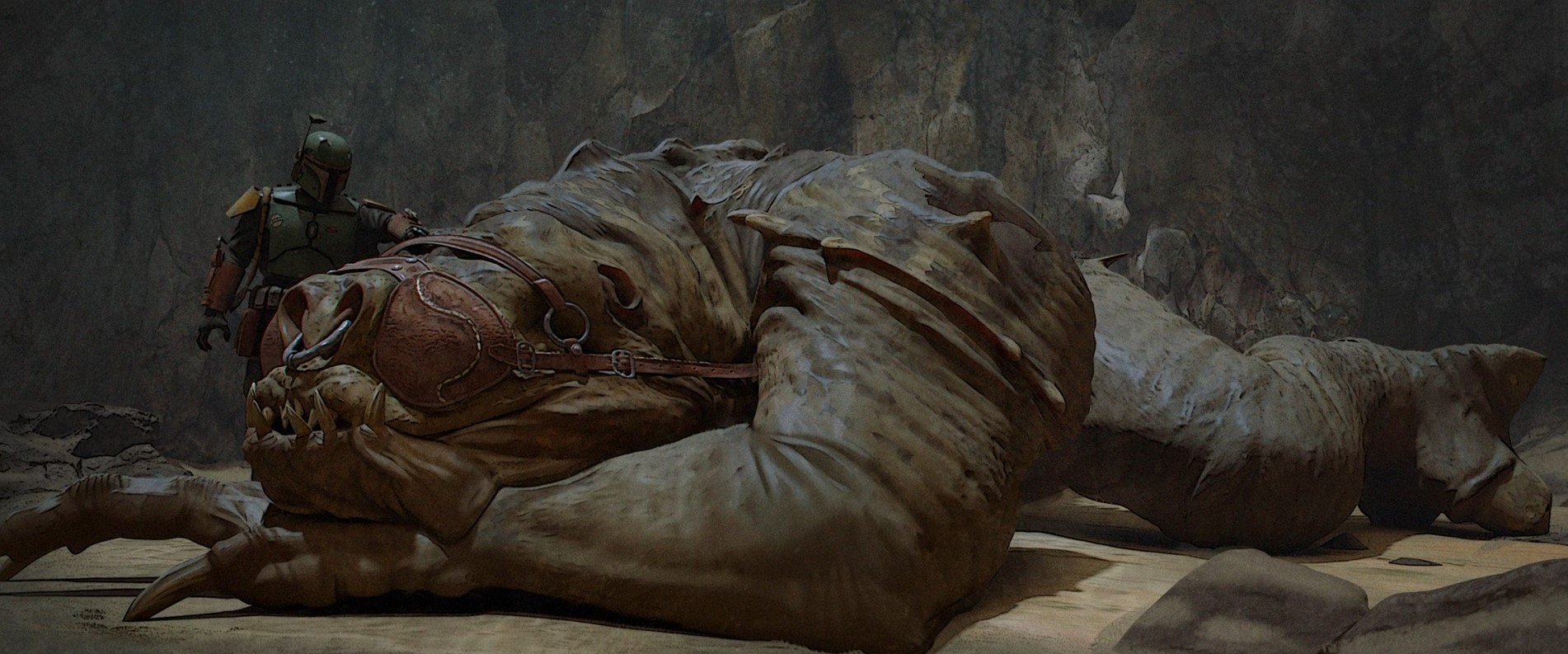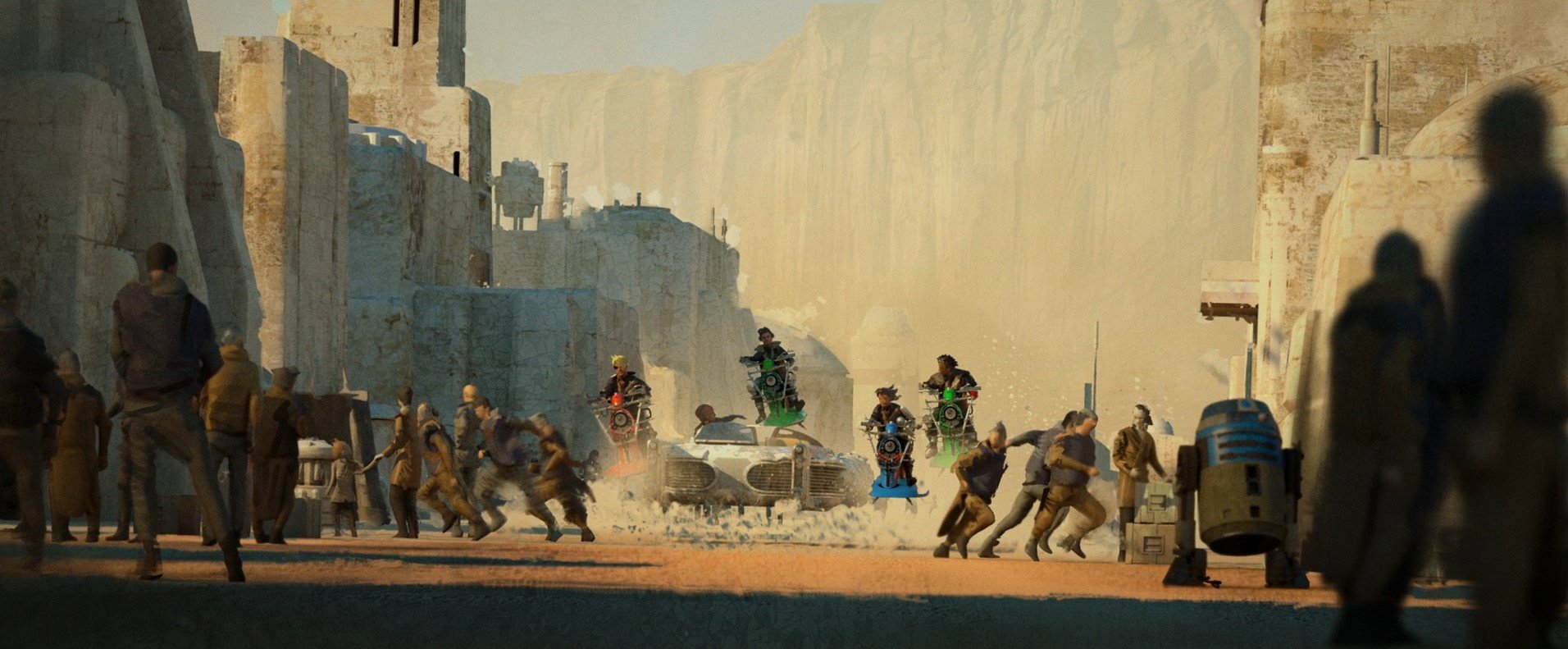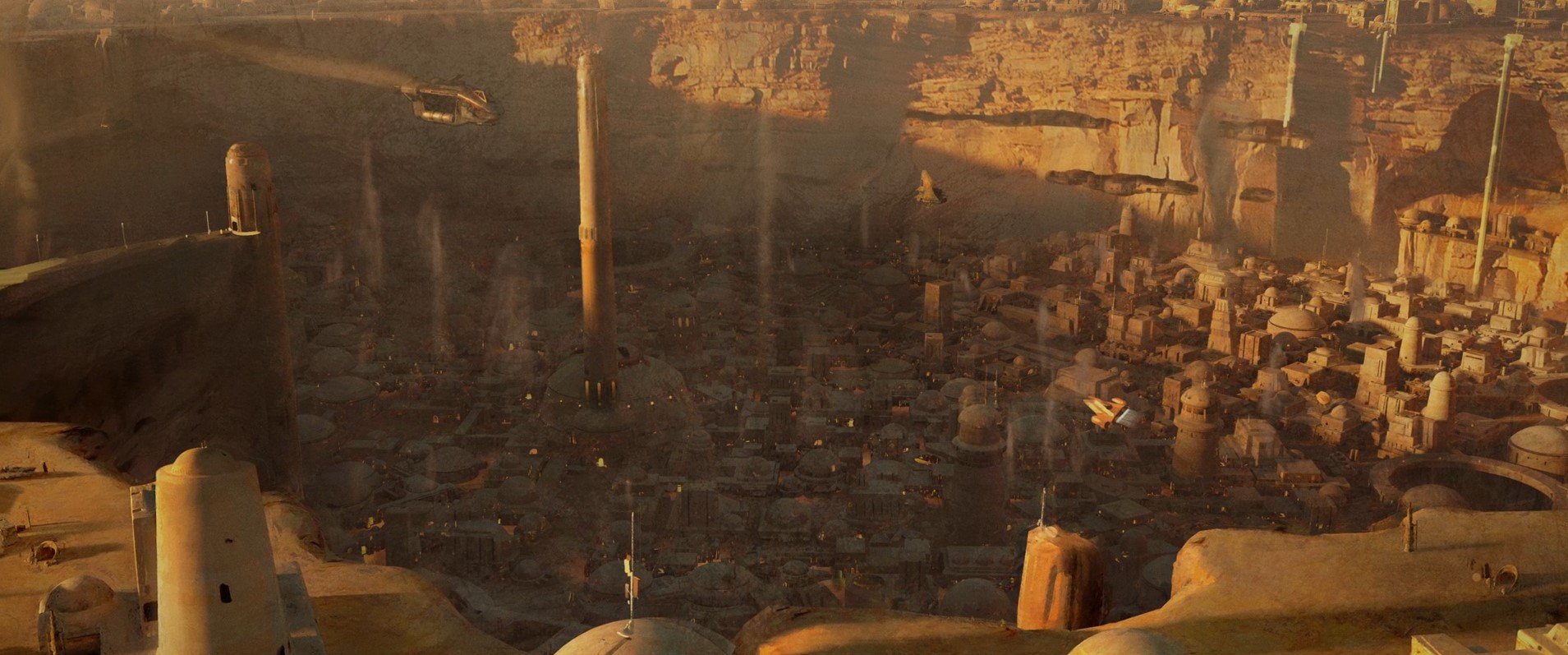 Chapter 4 of The Book of Boba Fett is, as of the posting of this article, two days away, so make sure to share your theories before it hits. We might be getting the long-teased meeting with the mob bosses, but we really don't know what will happen in it, or how the Pykes will play into the plot going forward. It's also interesting to speculate how much of the runtime of the upcoming episode will be dedicated to flashbacks and how much to the present-time plot. The flashbacks might be more relevant to the present-time plotlines now that the Pykes have appeared in both storylines.
We'll learn more on Wednesday, so make sure to check out our written review of Chapter 4 that same day. You can also read our review of Chapter 3 here.
Miguel Fernández is a Spanish student that has movies as his second passion in life. His favorite movie of all time is The Lord of the Rings, but he is also a huge Star Wars fan. However, fantasy movies are not his only cup of tea, as movies from Scorsese, Fincher, Kubrick or Hitchcock have been an obsession for him since he started to understand the language of filmmaking. He is that guy who will watch a black and white movie, just because it is in black and white.