'The Book of Boba Fett': New Character Posters and Concept Art From Chapter 2 Released
Lucasfilm has released three new character posters, highlighting the biggest moments from last week's episode of The Book of Boba Fett. In what has become a weekly tradition, the company debuted "posters" on social media for Black Krssantan, the Hutt twins, and two of the Tusken raiders. In addition, they have also released four concept art images from Chapter 2. See all of these pictures below.
First, we have two of Boba Fett's Tusken allies. Behind, we have Boba's trainer, and at the front, the leader of the tribe. While the end of the flashback in Chapter 2 seemed to suggest we may be done with Boba Fett living with the Tuskens, it is very likely we will see these characters again, we just don't know when. These scenes have plenty of references to Dune, Dances with Wolves, or Lawrence of Arabia, and the story of the show will certainly come back to close the loop. We might learn more in a few days, when Chapter 3 debuts on Disney Plus. Check the poster out: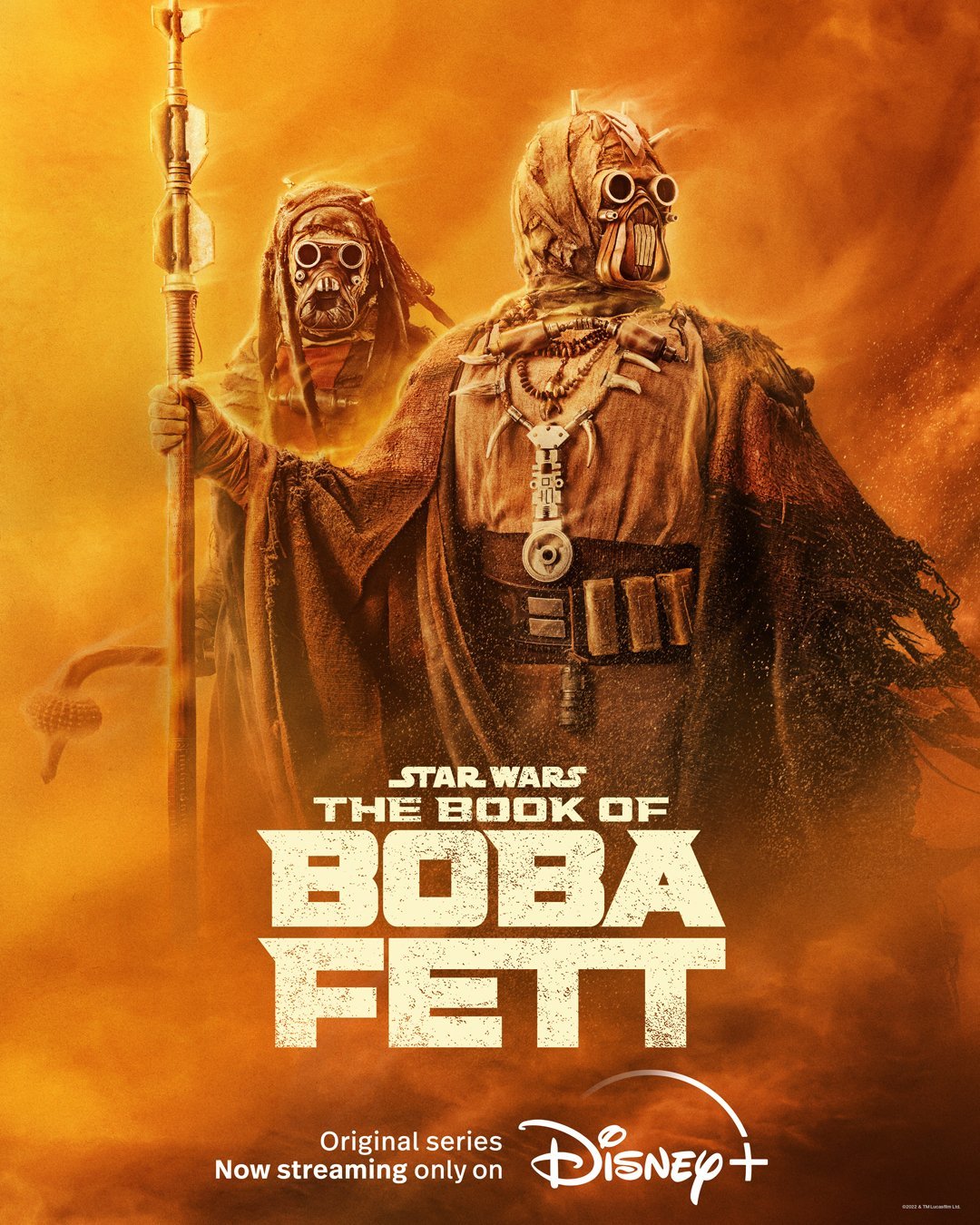 Next up we have the one and only Black Krssantan, the Wookiee bounty hunter that made the jump from the comic-book page to live-action in Chapter 2 of The Book of Boba Fett. While he wasn't on screen much, his presence was menacing enough to leave us wanting more, and we will probably get it. It is only a matter of time before we get a Boba Fett vs. Black Krssantan duel in this show. The two have already crossed paths before in the comics, where the Wookiee has lived until now (he has been a recurring character in the storylines of another comic-book character, Doctor Aphra). Check out Black Krssantan's character poster: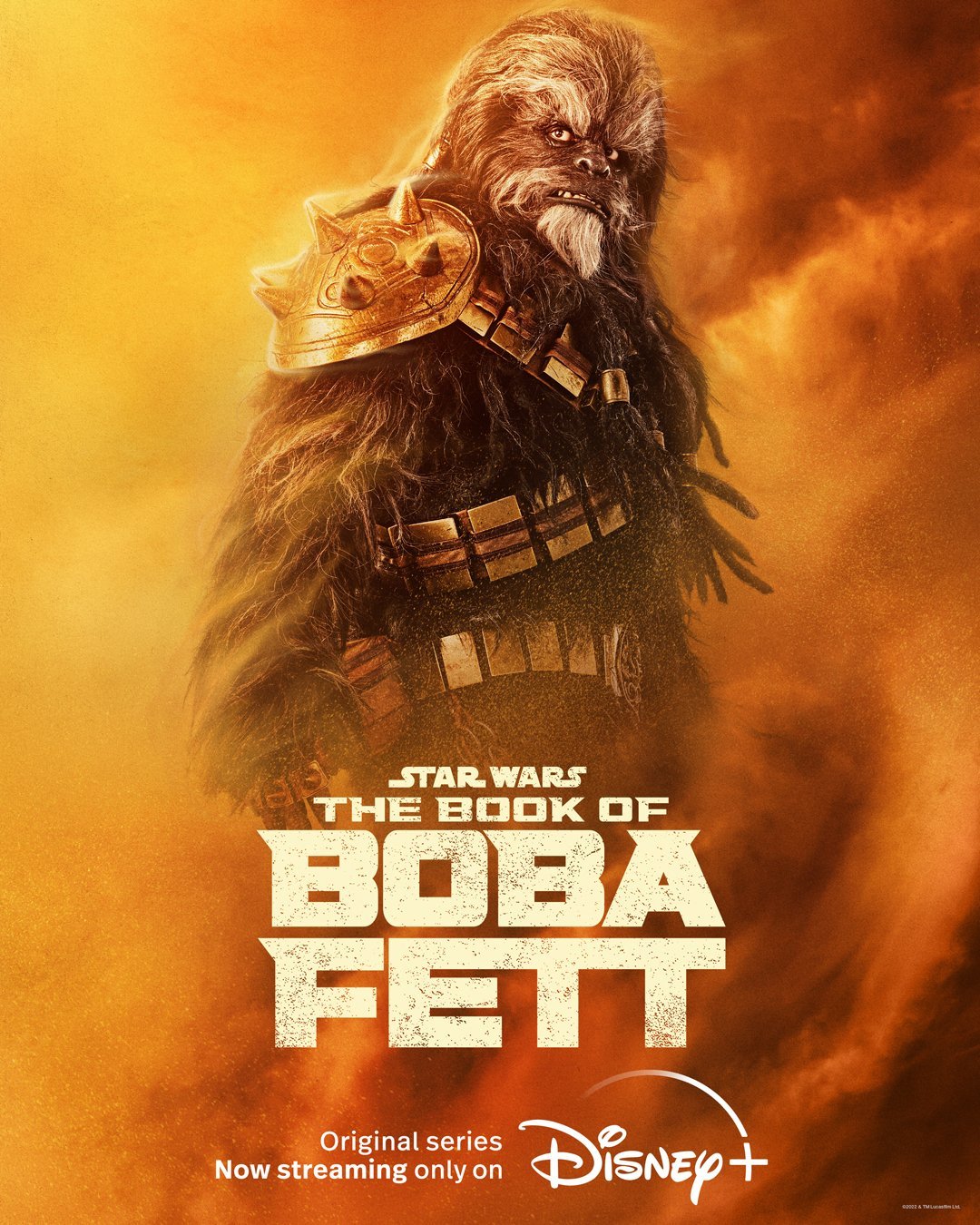 Finally, we have the Hutt twins, the first live-action Hutts we've seen since Disney acquired Lucasfilm, but they will certainly not be the last. The Book of Boba Fett left the door wide open for the return of these two, and possibly more. And when these two return, they might bring along the aforementioned Wookiee gladiator. Check their poster out: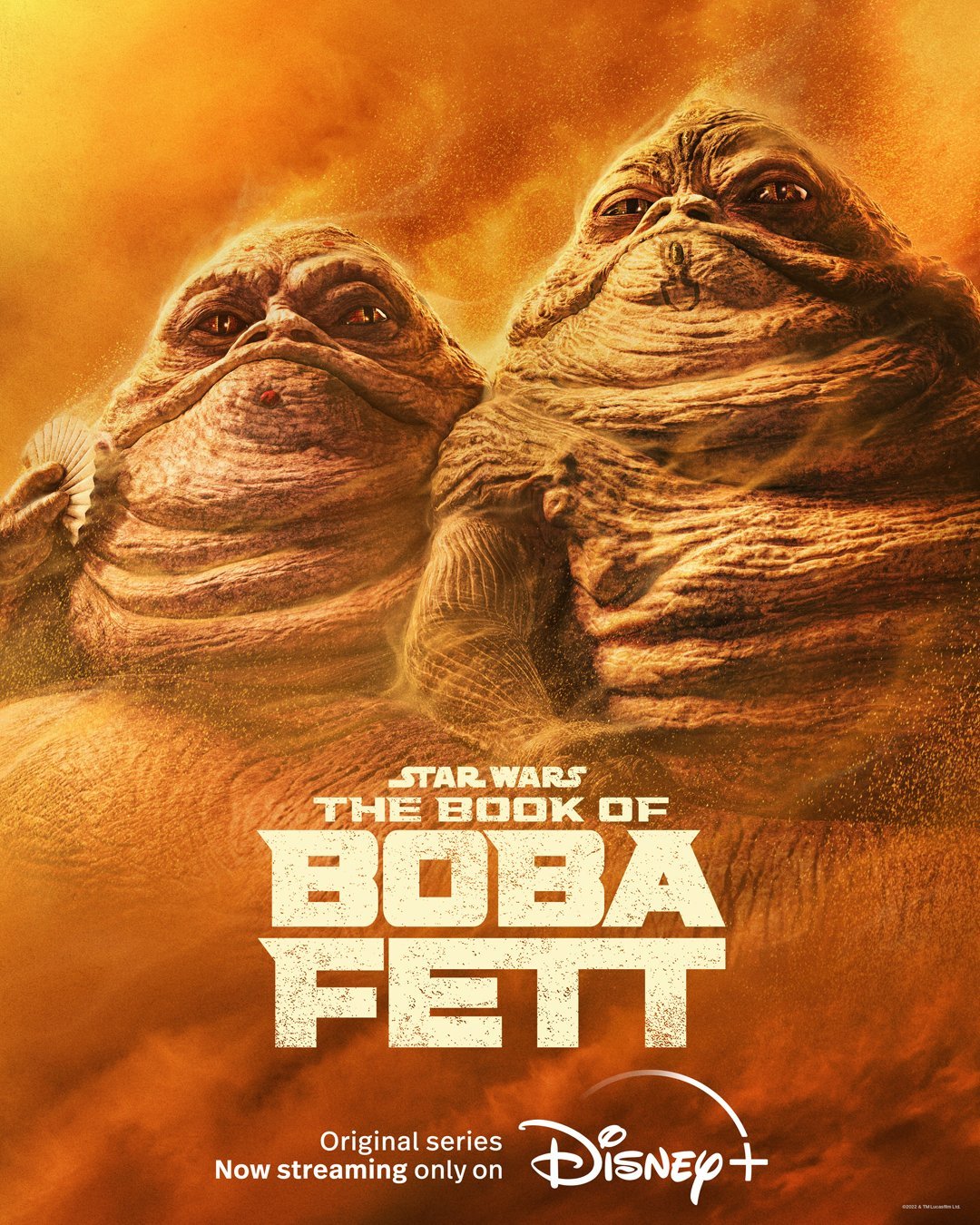 It is interesting we didn't get a character poster for the Mayor, which could be a hint that he may have a much larger role in an upcoming episode (something we expected anyway).
Additionally, as mentioned before, Lucasfilm has also released four pieces of concept art (three of them from artist Christian Alzmann and one, the second one, by Anton Grandert) from Chapter 2. Check them out here: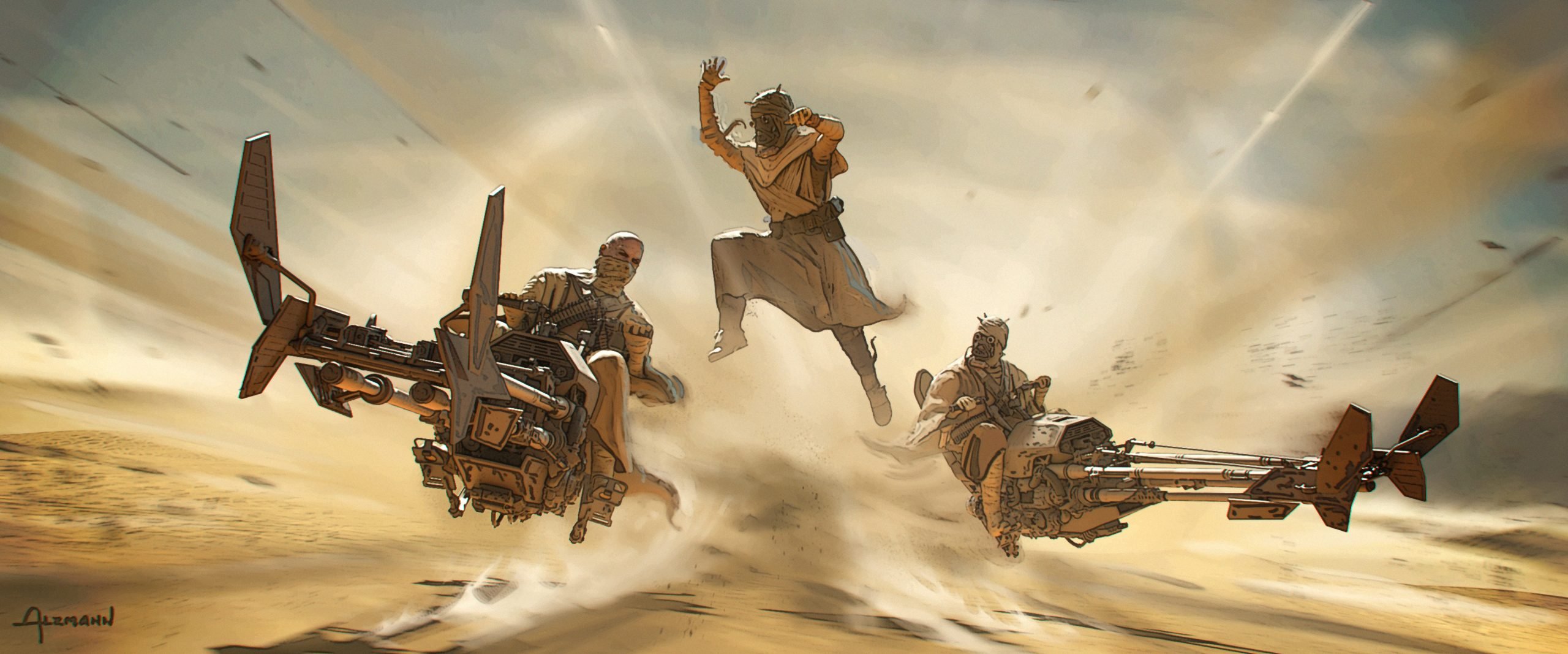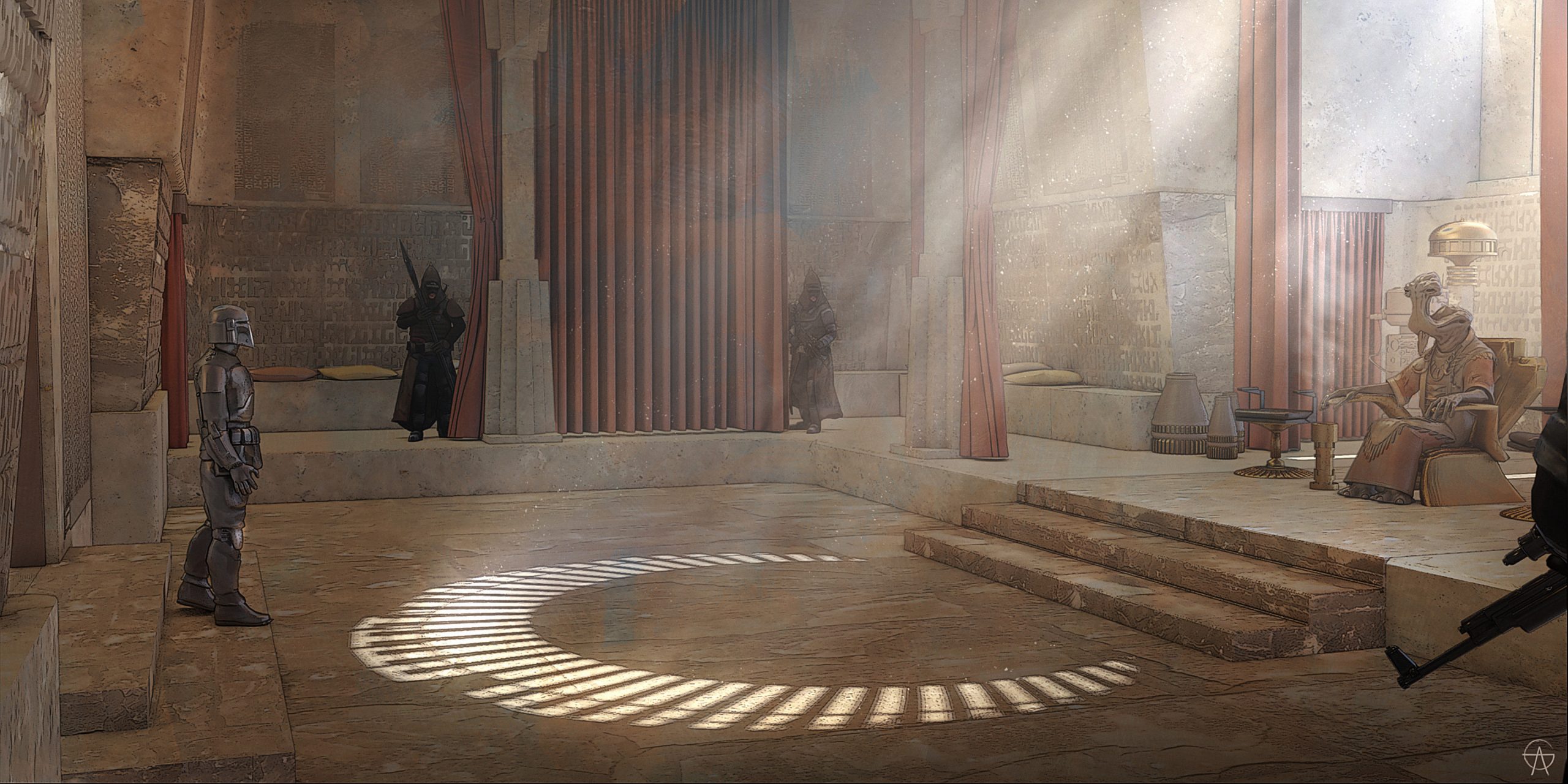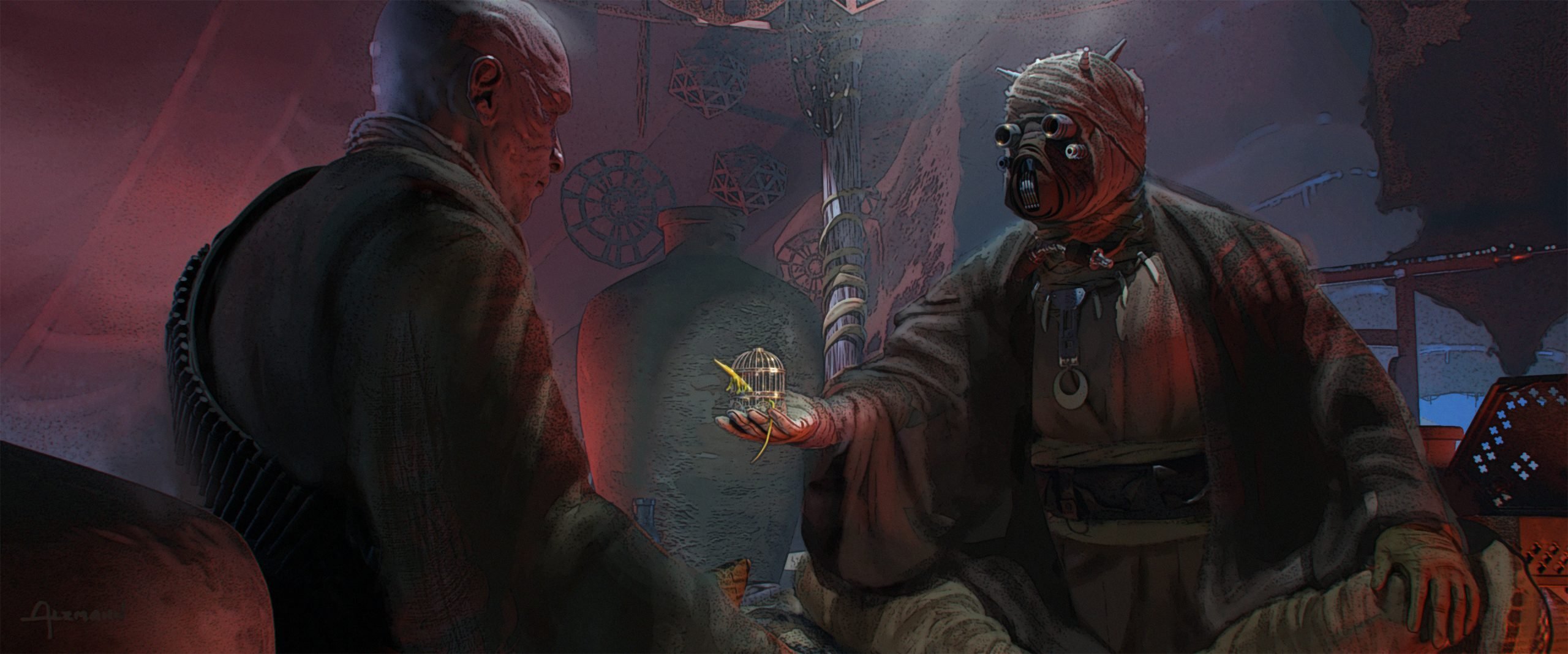 The story of The Book of Boba Fett will continue on Wednesday with the release of Chapter 3. Please be sure to come back to read our review and join The Resistance Broadcast crew as they chat about it live at 9pm EST. While you wait, make sure to check out our review of Chapter 2 here.
Miguel Fernández is a Spanish student that has movies as his second passion in life. His favorite movie of all time is The Lord of the Rings, but he is also a huge Star Wars fan. However, fantasy movies are not his only cup of tea, as movies from Scorsese, Fincher, Kubrick or Hitchcock have been an obsession for him since he started to understand the language of filmmaking. He is that guy who will watch a black and white movie, just because it is in black and white.