'The Book of Boba Fett' Actress Jennifer Beals Discusses the Series, How Her Character Is Like Rick from 'Casablanca'
The Book of Boba Fett is currently streaming on Disney Plus, and one of the most interesting characters we've met so far is Madam Garsa Fwip, the owner of the Sanctuary in Mos Espa, played by Jennifer Beals. The actress was recently interviewed by Harper's BAZAAR about the new show, and could not stop gushing about her character and her experience filming. Before we get into it, a little heads up: even though we are posting this after the release of the second episode of the series, this article does not contain any spoilers from Chapter 2.
Beals said the following about the fact that she is in Star Wars:
"I am so excited. I just saw the first episode two hours ago. My heart was just racing … I got really emotional and I texted Jon [Favreau] right away to tell him I love the episode so much. It's so cinematic. He makes [Boba Fett] suffer like any good hero has to suffer, and at the end, we start to see him come out of it. I was like, 'Oh, my gosh, I get to be in this world.'"
And of course, as she is part of Star Wars now, her character will now be everywhere, from fans cosplaying as her to entire Internet pages written about Madam Garsa. But as she said, she's been warned by Ming-Na Wen already:
"That's what Ming-Na said was going to happen. I mean, Madam Garsa is extraordinary. She is not like any other Twi'lek we've seen. She's enormously wealthy. And the costumes are extraordinary. Shawna [Trpcic, the show's costume designer] and I were talking about yoga, meditation, and dreams in our first meeting, and she said, 'If anything regarding this character comes up in your meditation or your dreams, please let me know.' So I sent her these images that came to me, and she incorporated them into my costumes. It was incredible to me."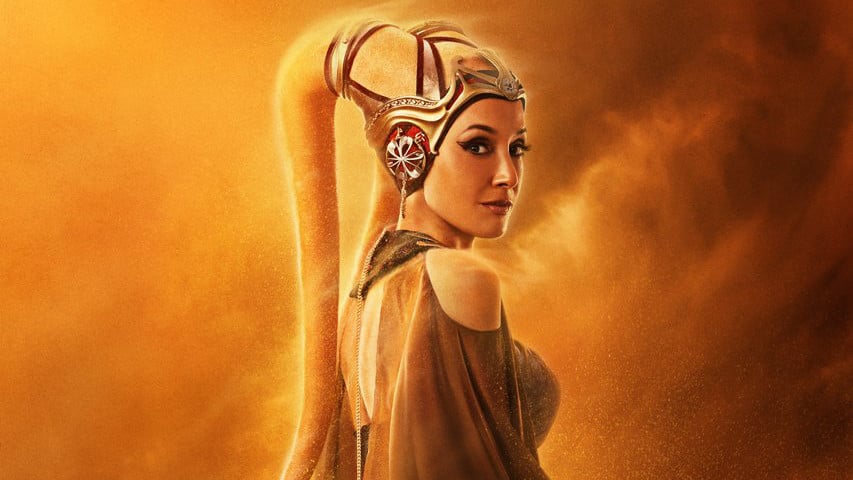 She then added that her suggestions are incorporated into the design of the earrings, though she couldn't add more to that. She was then asked to give a few more details about Madam Garsa, probably one of the more intriguing characters we've met in the two episodes of the show so far. While she couldn't say much, she did mention a very interesting comparison that suddenly made all the sense in the world:
"I can't really share what I imagined her to be, because there are certain details coming down the line, but it was really important to me that it's clear that she's no one's slave and that she's no one's master. That is why she's a madam. She runs a place called the Sanctuary. They have actual plants on a planet where water comes at a premium. That's how wealthy she is."

"We [director Robert Rodriguez and I] talked about her being like Rick from Casablanca. There's no female equivalent to Rick, and by virtue of being a man, he had an unspoken power given to him. Garsa has to step into that power in a different way. It's not given immediately; it's earned."
About her co-stars Temuera Morrison and Ming-Na Wen, she couldn't stop talking about them:
"Oh, my gosh, that woman [Ming-Na Wen] walks into a room and lights it up. Then she gets to Fennec and taps into that warrior. And Temuera was incredible. He's working crazy hours, and yet he's full of joy. He'd take the microphone and sing, 'It's just too good to be true / Can't take my eyes off of you / I wanna hold you so much … I love you, baby.' He's just singing to everybody and it's just delicious. Meanwhile, Robert Rodriguez's dressing room is next to mine, and he's playing music on his guitar between setups. Sometimes Tem will come in and sing. So I'm being serenaded through the wall."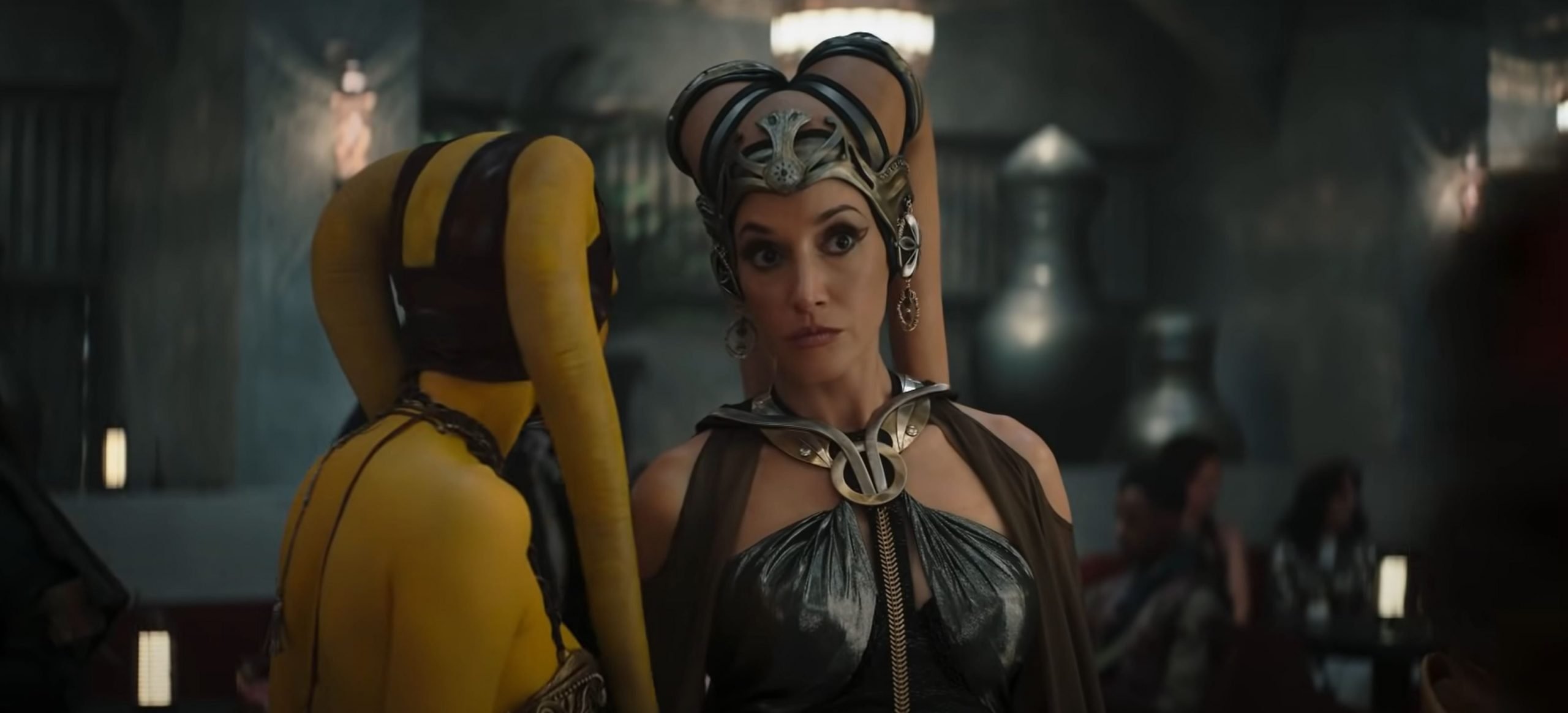 And then, when asked what appealed to her so much about television now, she went on to praise the Book of Boba Fett crew:
"First of all, I got to step into the world of Star Wars… which is an enormous calling. Then I got to work with an incredible team to create a Twi'lek character that we haven't seen before. I got to work with extraordinary creatives who are playful and have a palpable, childlike joy when it comes to this world. And that's something that I definitely wanted to be around. "
Madam Garsa looks to be a recurring character in the rest of the series, and from what we've seen so far, we can't wait. Beals' performance certainly enhances the character, much like every other actor in the show with their respective roles.
The Book of Boba Fett is a really strange beast in the landscape of today's television. Here we have an action-adventure series with a crime angle set in a galaxy far, far away, and with the main two roles played by a New Zealand 61-year-old man (Temuera Morrison, Boba Fett) and a Chinese-American 58-year-old woman (Ming-Na Wen, Fennec Shand). On top of that, the two recurring roles in the two episodes that have been released so far are Madam Garsa, played by Jennifer Beals, 58, and the Mayor's Majordomo, played by David Pasquesi, 61.
If you've already seen the new episode, make sure to check out our review of Chapter 2 right here, and check out SWNN's YouTube channel tonight for The Mando Fan Show, with The Resistance Broadcast, at 9pm ET.
Miguel Fernández is a Spanish student that has movies as his second passion in life. His favorite movie of all time is The Lord of the Rings, but he is also a huge Star Wars fan. However, fantasy movies are not his only cup of tea, as movies from Scorsese, Fincher, Kubrick or Hitchcock have been an obsession for him since he started to understand the language of filmmaking. He is that guy who will watch a black and white movie, just because it is in black and white.