UPDATE: Confirmed, Dave Filoni Co-Wrote Chapter 6 of 'The Book of Boba Fett'
First mentioned in a story by The New York Times, we've known for a couple of weeks that Dave Filoni will be credited as a writer in The Book of Boba Fett, we just didn't know in which episode. Now, a new story by The Direct points out that it'll be "Chapter 6," which comes out on February 2nd — the penultimate episode of the season. The Direct mentions in the story that this comes from an official Disney production listing, but since we haven't been able to find such a listing, we are running this story as a rumor for now.
January 7, 2022
We also know, from the same story from The Times, as well as an interview with Temuera Morrison that came out during the summer, that Filoni will be a director in the series as well. Filoni has already written two episodes of The Mandalorian, "Chapter 5" and "Chapter 13," and he directed both of them. For that reason, odds are that he's directing "Chapter 6" of The Book of Boba Fett as well.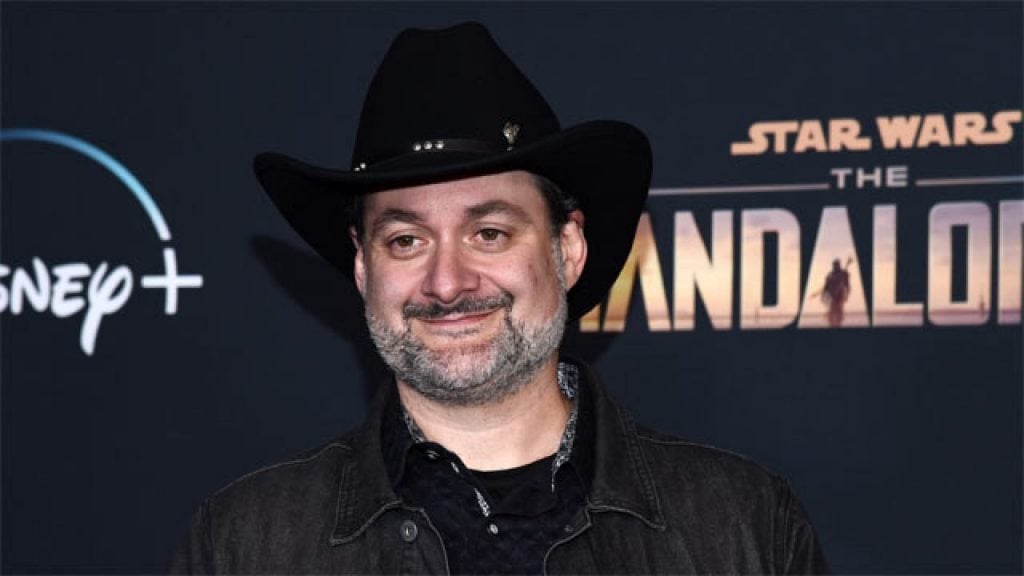 Fans online have already started speculating what this might mean for the series, and which characters might make a cameo in this episode. For instance, a very likely scenario is that Cad Bane shows up in this episode. The character, who came back in an episode of The Bad Batch earlier this year after a long time out of the picture, has been speculated for a while to finally be making the jump to live-action with this series. It only makes sense, as Fett was sort of an apprentice of Bane during the Clone Wars animated series, and Filoni wanted to have a showdown between the two in season 7 of The Clone Wars before that got canceled (the season would be greenlit years later, but that storyline was scrapped.) In The Bad Batch, there were hints that the duel might have happened, but it was never officially confirmed.
Speaking of The Bad Batch, another character that could be making an appearance in "Chapter 6" is Omega, who was revealed during the first season of the animated series to be Boba Fett's sister (sort of). Since the fate of the character is far from sealed (we'll meet her again in a few months when season 2 comes out), many are speculating that she could also make the jump to live-action. And we have to mention, of course, Captain Rex, another animated character from animation we still haven't seen in live-action. This is a bit of a stretch, but they already have the actor that would play him, plus he is a character Filoni is very fond of, so who knows. If someone can make it work, it's him.
Dave Filoni was the first to write Fennec Shand and the one that included Boba Fett's spurs in the final frame of "Chapter 5" of The Mandalorian, so it seems a bit poetic that he'll write and direct an episode of the spin-off series led by the two of them. If you haven't already, make sure to read our review for "Chapter 2" here, and come back next Wednesday for our review of the new episode.
UPDATE
January 11, 2022
The listing has been found on Disney Plus' press site and has revealed that Chapter 6 was co-written by Dave Filoni and Jon Favreau, while all the rest of the episodes were solely written by Favreau. We still don't know if Filoni will be directing Chapter 6, but the directors' list leaves out Jon Favreau, meaning the main writer may not be directing an episode after all — Temuera Morrison mentioned his name as a director in the series in the interview linked above, and The New York Times also said the same thing.
Miguel Fernández is a Spanish student that has movies as his second passion in life. His favorite movie of all time is The Lord of the Rings, but he is also a huge Star Wars fan. However, fantasy movies are not his only cup of tea, as movies from Scorsese, Fincher, Kubrick or Hitchcock have been an obsession for him since he started to understand the language of filmmaking. He is that guy who will watch a black and white movie, just because it is in black and white.