Review: 'The Book of Boba Fett' Chapter 5 Brings Back Familiar Faces
The Book of Boba Fett left off last week with some great things to look forward to in the last few episodes. Flashbacks were seemingly wrapped up, and a music cue at the very end of the episode was suggestive to say the least.
Chapter 5 was written by Jon Favreau and directed by Bryce Dallas Howard, who did a fantastic job, as always. Her episode in season 2 of The Mandalorian was one of the highlights of that season, and as far as direction goes, she continues to outdo herself. I absolutely loved the first half of this episode, but I have some criticisms about the second half. However, her direction was masterful at all times, and I hope Kathleen Kennedy and the people at Lucasfilm realize that she's done an incredible job with these series, and reward her.
Deborah Chow, who directed two of the three best episodes in season 1 got her own series in Obi-Wan Kenobi. Taika Waititi, who directed the outstanding season 1 finale, got his own movie (I'm aware that his resumé goes well beyond a 30-minute TV episode). What's up with Bryce? I was super excited when Temuera Morrison first mentioned her name as one of the directors in The Book of Boba Fett, and I'm glad to say I had every reason to be. While we don't know what she'll be directing next, I may have some ideas…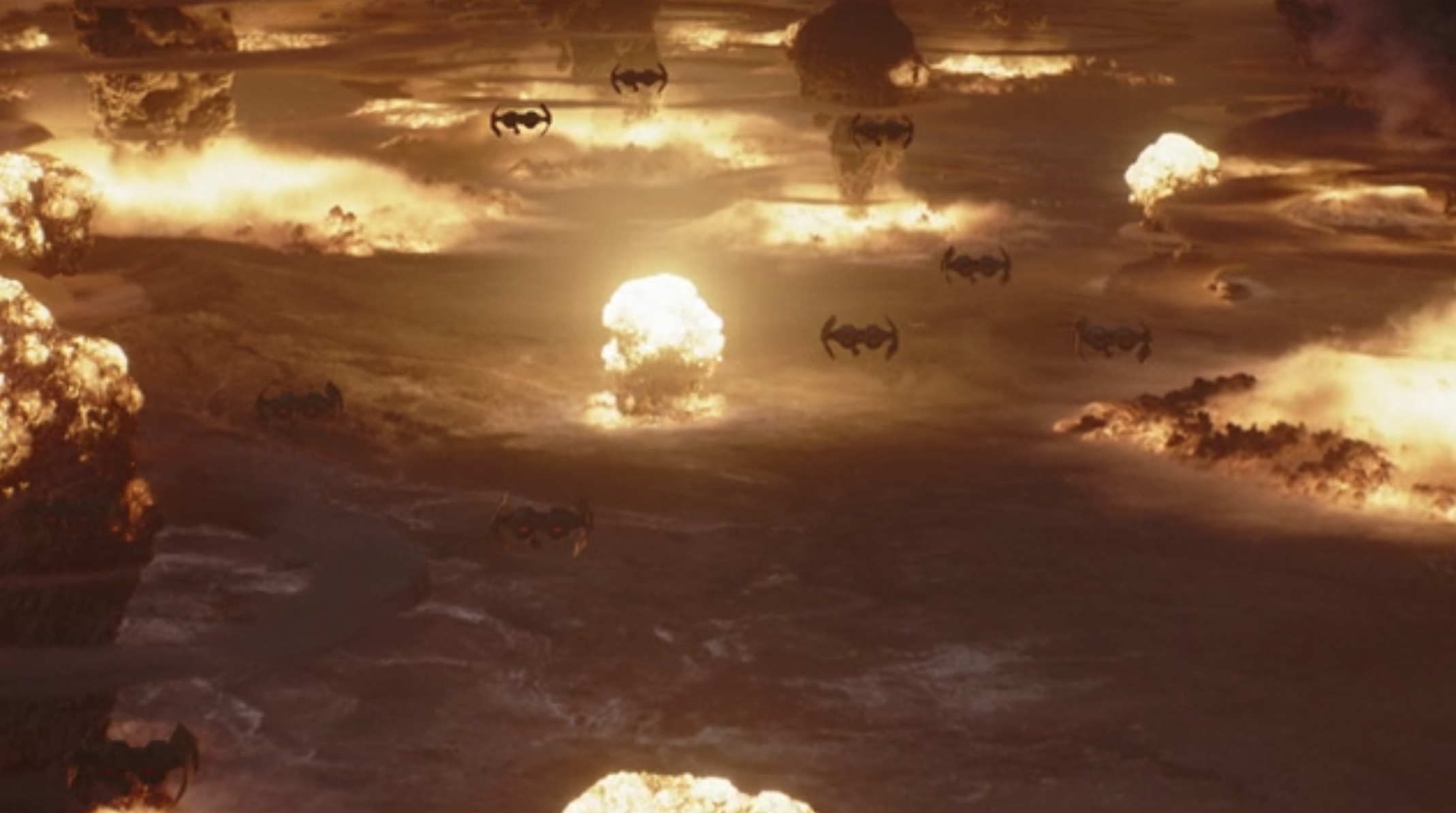 I would like to save most of the story details of this episode for the spoiler discussion. While I'm sure that most folks reading this review will have watched the episode already, the internet, including social media, will likely be loaded with spoilers from Chapter 5, and I do not wish to contribute to that. The full, detailed discussion on this episode is after the spoiler warning. However, in case someone is reading this without having watched the episode, I'll say the following — you are in for a treat.
This episode, much like most of The Book of Boba Fett so far, turned my expectations and theories for what was going to happen upside down. There are a lot of surprises in Chapter 5, and it spends a lot of time answering some questions many of us have had for a while. I appreciated most of them, but as we entered the second half, I wish they'd cut some of the time they spent with one or two of those questions. More details after the spoiler warning.
Once again, the first half of Chapter 5 might be my favorite 30 minutes from the show, and since I always try to lean on the positive side, I will give it a huge thumbs up. I'm also sure that once I rewatch it multiple times, and once the rest of the season comes out, I will appreciate the second half more. I'll say no more. Just go watch it.
***** SPOILERS AHEAD *****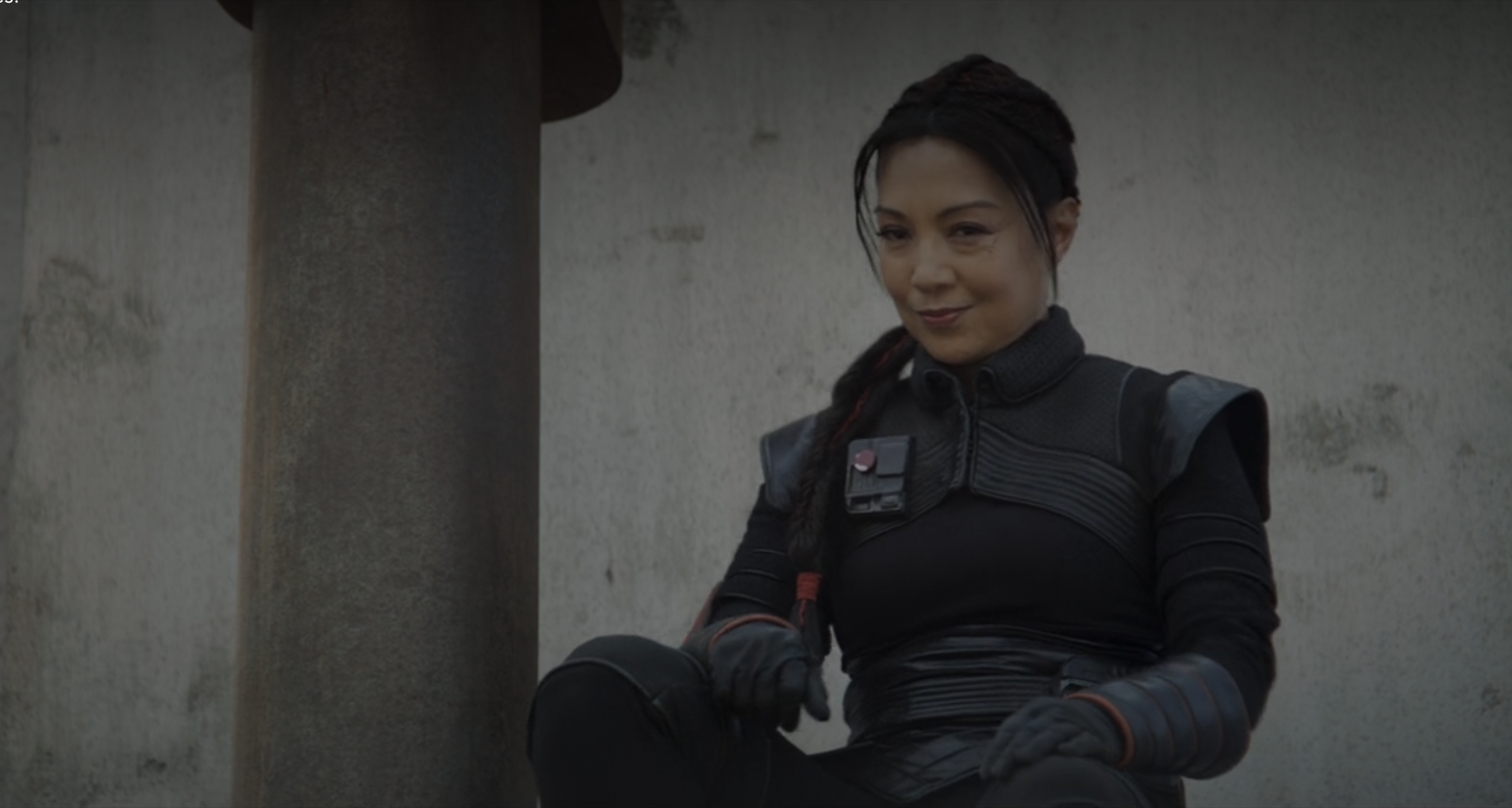 Now that the cat is out of the bag, let's get serious. So Din Djarin is in this episode… like, all of it. In fact, if it didn't have the "Book of Boba Fett" title card at the very beginning, for the most part, one could easily think this was Chapter 17 of The Mandalorian, and that Disney accidentally posted the first episode of the third season instead of Chapter 5 of The Book of Boba Fett. Now, the smile drawn on my face as soon as Din Djarin crossed that hallway is something this show hasn't been able to do up until this moment, and for the first 20-25 minutes, it didn't go away.
A few months ago, a report from Collider suggested that The Book of Boba Fett was going to be The Mandalorian season 2.5. After this episode, we finally know what they were really talking about. The whole idea behind Chapter 5 is to answer some of the questions many of us had right after that season 2 ending, and the second most important one is answered right out of the gate, as less than three minutes in, Din has already ignited the Darksaber. And shortly afterwards, they even answered one of the questions from the season 1 finale that was left unanswered in season 2 — what happened to the Armorer?
That was a huge surprise which I wasn't expecting in the least. In fact, a few months ago, the actress that played her said she couldn't confirm nor deny her involvement in season 3… But of course, none of us thought she would appear in The Book of Boba Fett. I absolutely ate up this scene — even though many people complaining about an overabundance of exposition, I didn't care in the least. I wanted all of that exposition because I wanted the answers to the questions I've had for over a year. We now know that Gideon is in custody, that Din Djarin is not the best wielder of the Darksaber there's been (and I loved the reason for that, as it gives Mando a lot of conflict for the upcoming season), that Mandalore is cursed, and we got more insight into the internal war between Mandalorians, as the Armorer considered Bo-Katan to be a traitor to the Mandalorian Way.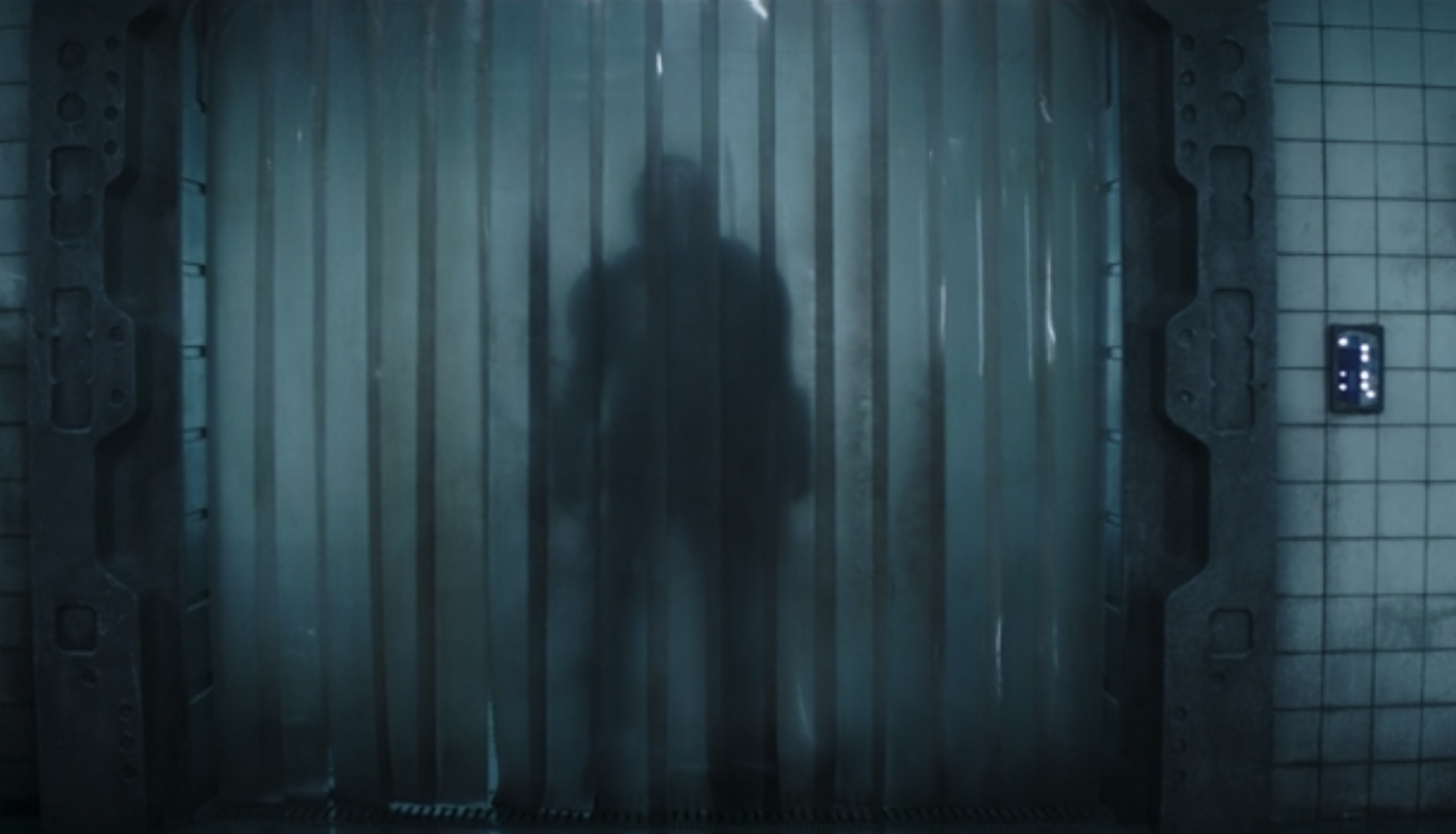 Of course, the most important question coming out of Chapter 16 of The Mandalorian is about Grogu, and while Favreau waits a little longer to address that, he surely didn't forget about the little guy — and neither has Din Djarin. Grogu is very much on his mind, and he's more concerned about him than The Way. He's gone back to bounty hunting so that he can forge the Beskar spear into a small weapon (or armor/object of sorts) for Grogu. He prioritized that over looking for the Armorer and the rest of his tribe, finding out more about the Darksaber, or even solving the disagreement between him and Bo-Katan. I was a little surprised we didn't find out what happened between them right after Luke boarded that ship, but I guess we'll have to wait a little more on that.
Up until this point, I ate up every second of Chapter 5, because it was both a teaser for The Mandalorian season 3 and a much-needed context for Din Djarin as his story is being folded into The Book of Boba Fett's. The conflict got even more complicated after the duel, when Din Djarin confessed to having removed his helmet, and the Armorer told him he's no longer a Mandalorian. I must say, though, that moment felt a little inconsequential, but I forgive them because I think that Din Djarin doesn't care about it as much as he cares about returning to Grogu. So now, he's without his adopted son and without the family that adopted him. This is a great setup for The Mandalorian season 3, but after that, the episode took a turn, and spent half an hour with a lot of unnecessary fluff.
Din Djarin boards a commercial flight and goes to Tatooine to meet Peli Motto (Amy Sedaris), who had already shown up in a very brief cameo in Chapter 3 of the show. She has a new ship for Mando, and it's none other than a Naboo N-1 Starfighter, the very model that Anakin Skywalker piloted at the end of The Phantom Menace. Din is hesitant at first, as this is not the Razor Crest, but ends up embracing it after a lot of work. And then, after going for a test flight, we run into another brief cameo — Paul Sun-Hyung Lee, a good friend of The Resistance Broadcast, had yet another Star Wars appearance as Carson Teva (and we couldn't be happier for him!)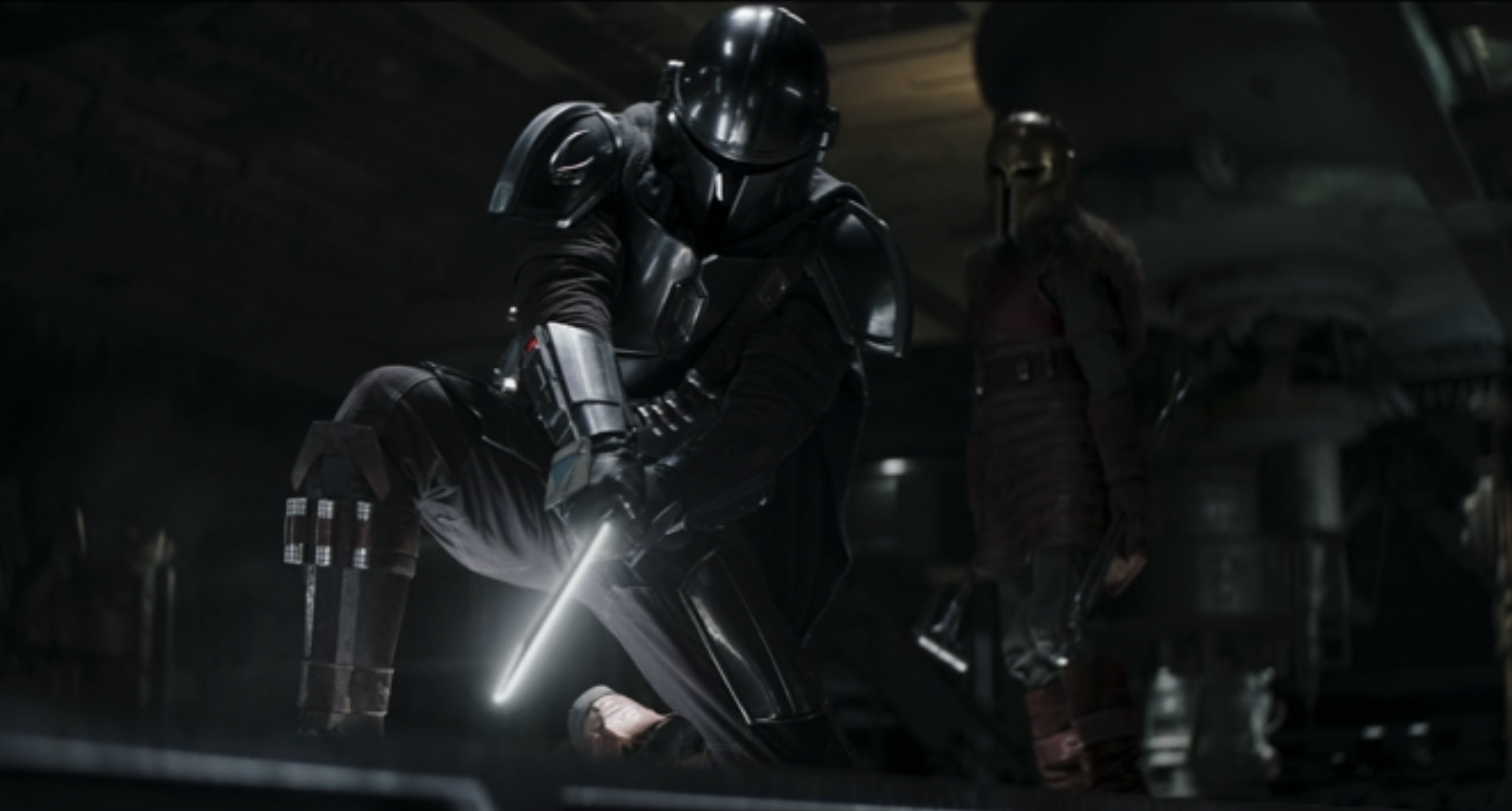 But if I'm being honest, the second half would have worked much better for me if when Din boarded the commercial flight, he'd received a message from Fennec Shand: "Boba Fett needs your help." He meets Temuera Morrison and Ming-Na Wen, catches up, and the episode ends with Din saying "I'm gonna need a ship." This is Boba Fett's show after all, and Din is just a guest star. We open Chapter 6 with a trimmed version of the Peli Motto sequence, with no repairs necessary and just the test flight (which was great, by the way).
Now, this is just a suggestion. I'm no Jon Favreau, and I'm not saying he sucks, or he doesn't know what he's doing, or any of that — I'm just saying that the second half of this episode, in my opinion, dragged a bit too much and could have been half as long. I love spending time with Din Djarin, but this is Boba's show, and right now I'm invested in his story. I appreciate the Mandalorian season 3 teases, but had this been 50% Mandalorian season 2.5 (the first half) and 50% The Book of Boba Fett, I'd be singing the praises of this episode for many weeks.
Chapter 5 ends with another hint at what's to come, as Din tells Fennec Shand he first has to "pay a visit to a little friend." The implication is that we'll be visiting Grogu in Chapter 6, but we'll see (the inevitable Grogu cameo was first reported in this story of ours from a few months ago). I'm not sure Favreau and Filoni, who is co-writing and presumably directing the next episode, will take another detour from the main story of the show to pay off storylines from The Mandalorian. If he hadn't said he was first going to see Grogu, I would think they were reserving the little green fellow for the finale, as an epilogue or even a post-credits scene.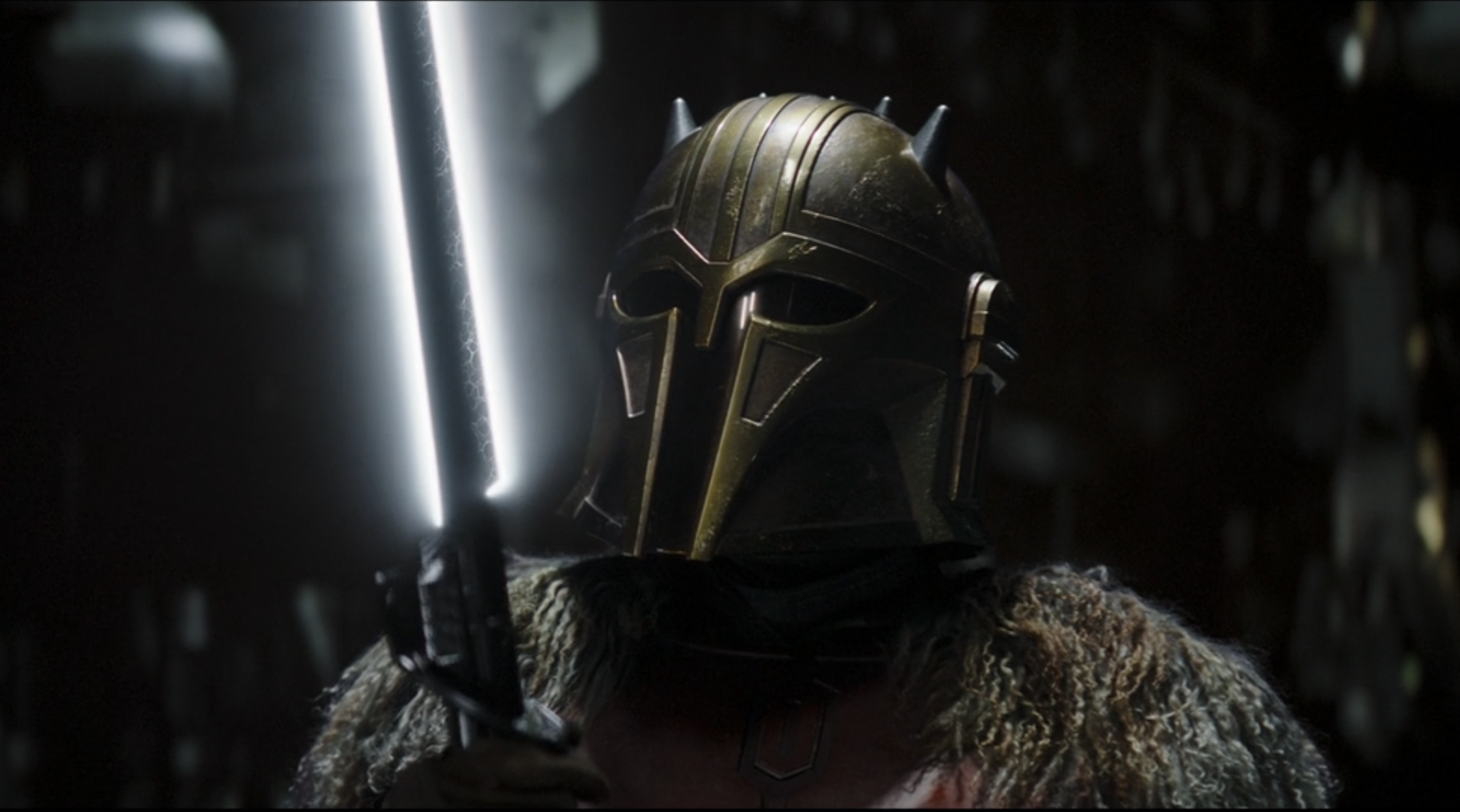 However, all bets are off now, in my opinion. With this latest episode, I think Favreau has proved that he's more invested in the Din Djarin storyline than the Boba Fett show — something amazing to think about when you realize he first pitched a Boba Fett show and The Mandalorian was the middle ground him and Lucasfilm agreed upon. After all, Boba Fett was never the protagonist of an episode in The Mandalorian — at best, he was a co-star in Chapter 14, while Din Djarin was the sole protagonist of an entire 52-minute episode of The Book of Boba Fett (the second-longest episode of the season, behind Chapter 2 with 53 minutes).
That also brings up the following: there are a bunch of parallels between the fifth episode of The Book of Boba Fett and the fifth episode of season 2 of The Mandalorian, the Ahsoka Tano episode. For instance, both episodes had a guest star from another show as the protagonist (or co-protagonist in the case of Ahsoka). Neither of them lost any time to introduce that character, as both Din and Ahsoka showed up in the first few frames of both episodes, in a sequence that led to a lightsaber fight. That happened in the cold open of both episodes, and then we see the title card, as well as the title of the episode, both of which contained (semi-)spoilers for anyone who read it before watching the cold open — and I say the titles are semi-spoilerific because, before the release of both episodes, Ahsoka and Din had been teased in a previous episode of their respective shows, and they were more than assumed to be appearing in the fifth episode.
Both characters had their own storylines and reasons to be in the episode, though in the case of Din Djarin in The Book of Boba Fett, that storyline didn't really cross paths with the main plot of the show until the very end. Both characters were the subject of a lot of exposition used to answer many questions that had been in our minds for over a year. Then, at the very end, they both drop a bomb that teases where they are going next — Ahsoka is looking for Thrawn, and Din is looking for Grogu. Din's quest had been previously established, but it is at the very end when he says where he's going next.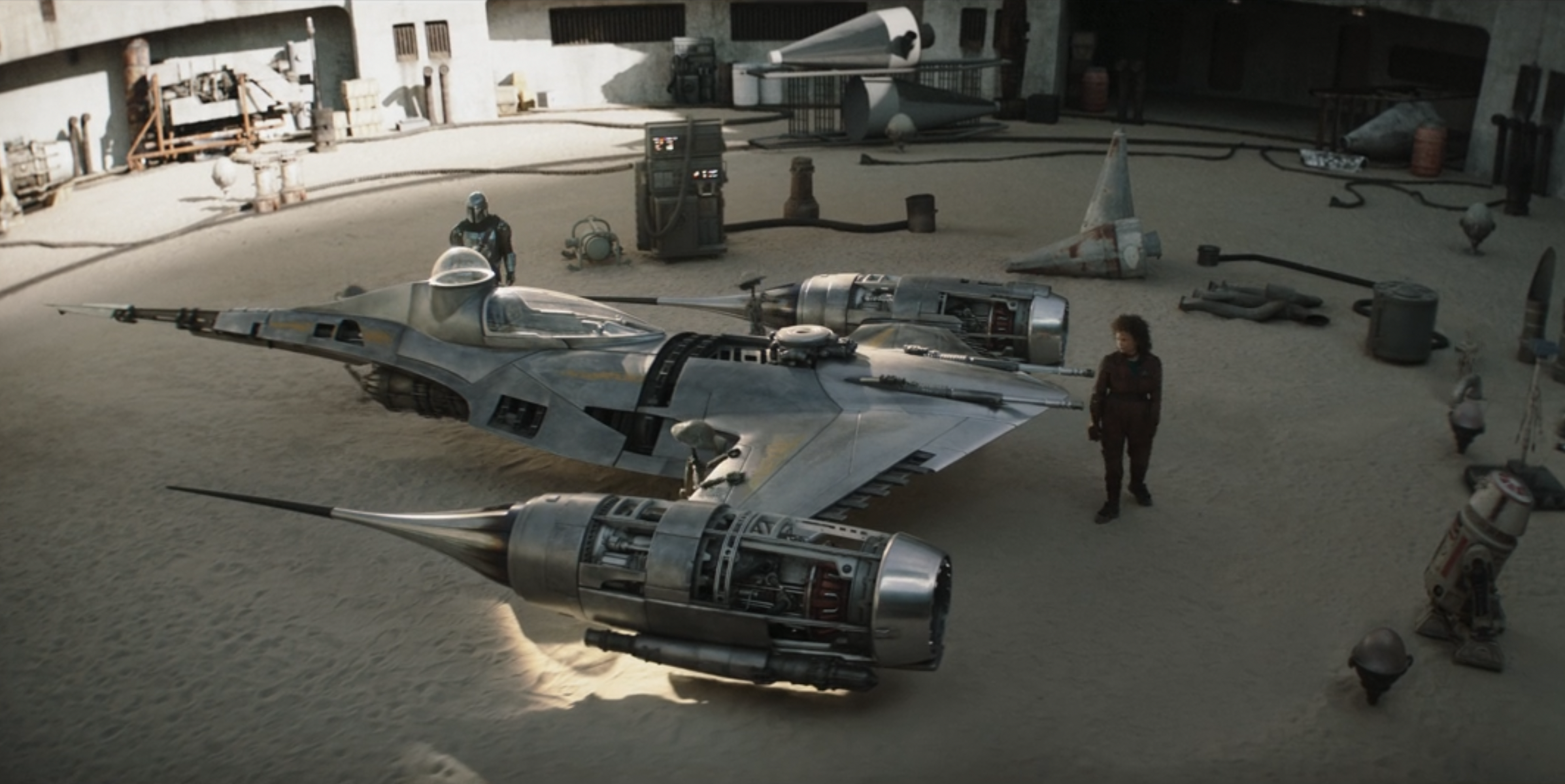 In addition to that, we can also draw some parallels between the second half of The Mandalorian season 2 and the second half of The Book of Boba Fett. In the antepenultimate episode, the storyline of the show introduces another Mandalorian apart from the titular character of each show that crosses paths with the protagonist. At the end of each episode, both Boba Fett and Din Djarin pledge to help each other out of loyalty and not money (a moment I loved in Chapter 5 of The Book of Boba Fett). Boba would go on to appear in the rest of the season (something I never imagined going in), and from the looks of it, Din Djarin could be doing the same. If we continue on with the parallels, we could already predict the following — Din is not going to see Grogu next episode (for plot reasons, most likely), and he will instead appear during the finale, when Din will jump into his brand-new ship and set off to see him (and possibly Luke) in a post-credits scene.
Dave Filoni is taking the reins next week, as he's co-writing and (we assume) directing. It is very likely we will not go back to the bacta tank or flashback to pre-Mandalorian times, but besides that, we don't know anything at this point. One would assume this is the perfect time to introduce Cad Bane in live-action, but I don't even know anymore. Now, with Filoni directing, and knowing he never got to complete the Fett vs. Bane duel in The Clone Wars, I think it's a safe bet to make that we are gonna see that in this show, so Cad Bane may be working for the Pykes!
The ride is just beginning, and from all accounts, the next two episodes are apparently going to be all killer no filler, with some major surprises coming our way. And I cannot wait. While I may be critical of the last 20 minutes of Chapter 5, I still think the first half is the most entertained I've been watching this show so far, so I'm all in for whatever is next. I'm sure the smile that wouldn't leave my face for 30 minutes this morning will be there even longer next week. I just have one last thing to ask Favreau, Filoni, and Rodriguez — bring back the Boba Fett from Chapter 14 of The Mandalorian, you know, the one that shot rockets from his knees and wouldn't leave one Stormtrooper helmet in one piece. We haven't seen him in the show yet, and the fight is about to get more personal than ever when he finds out it was the Pykes who murdered the Tuskens.
Before you leave, make sure to check out "The Mando Minute", John Hoey's one-minute reaction to chapter 5 of The Book of Boba Fett, and come hang out tonight at 9 pm EST on SWNN's YouTube channel with The Resistance Broadcast in their recap show The Mando Fan Show.
Miguel Fernández is a Spanish student that has movies as his second passion in life. His favorite movie of all time is The Lord of the Rings, but he is also a huge Star Wars fan. However, fantasy movies are not his only cup of tea, as movies from Scorsese, Fincher, Kubrick or Hitchcock have been an obsession for him since he started to understand the language of filmmaking. He is that guy who will watch a black and white movie, just because it is in black and white.