UPDATE! 'Star Wars' Rumors Reveal Details on 'Fallen Order' Sequel and More
Some new updates on Star Wars games have come from a reliable rumor outlet, talking about new details for the sequel to Jedi: Fallen Order and the release plans for LEGO Star Wars: The Skywalker Saga and Knights of the Old Republic Remake.
January 8, 2022
Bespin Bulletin has learned that we'll be getting our very first look at the new Jedi game at Star Wars Celebration Anaheim in May, which has been the plan since last year and echoes what VentureBeat's Jeff Grubb said earlier this week. In addition, the game will not be called Fallen Order 2, but will instead lead with the Jedi franchise name and a new subtitle. Like how the first game prominently featured existing Star Wars characters Saw Gerrera and Darth Vader in major points in the narrative (plus a small cameo from Obi-Wan Kenobi), the sequel will apparently feature more familiar faces on top of its cast of original characters – although the author opted to not reveal who these characters are at this time, it sounds like several of them weren't in the previous game.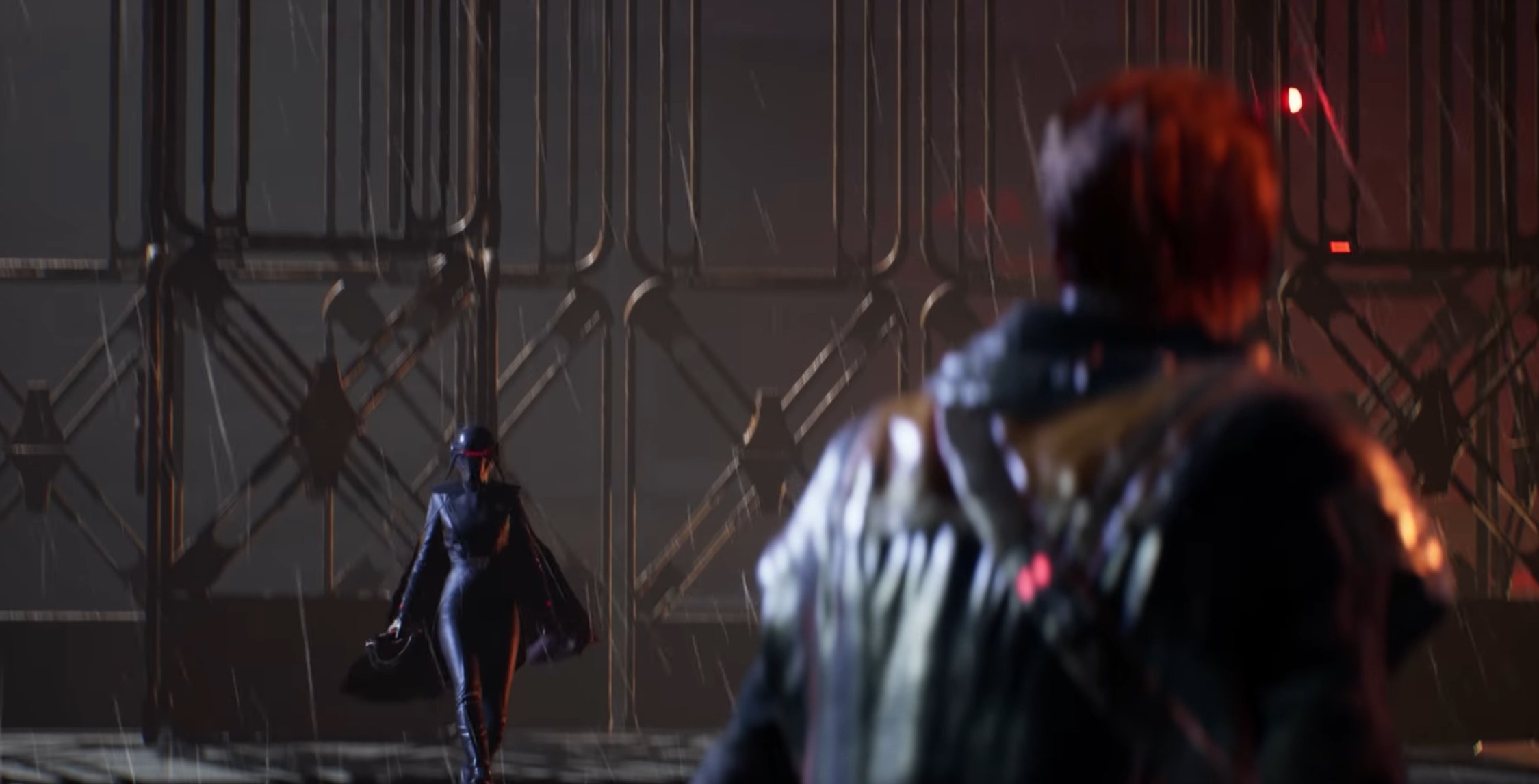 The first premiere of footage coming at Celebration will actually be ahead of this year's EA Play event, where Electronic Arts has promised to reveal new information on the Star Wars titles that they are working on. Although it's likely that the new Jedi game will be further showcased there, their other upcoming titles include at least one other new single-player game and most likely an update for the latest expansion for The Old Republic, which was delayed to 2022. EA Play will likely be one of the biggest presentations for Star Wars gaming news in a while.
Bespin Bulletin also indicates that the plan for the sequel to Fallen Order was to arrive in Autumn 2022, at least at one point – currently, chances don't seem to be great that it will arrive this year. A while ago, there were rumors that the game was targeting a 2023 instead, which most likely indicates that complications arising due to COVID-19 have given the developers at Respawn Entertainment more time to work on the title should they need it. Similarly, Bespin Bulletin also noted that the tentative release windows for the long-delayed LEGO Star Wars: The Skywalker Saga and the Knights of the Old Republic Remake are April or May of 2022 for the long-delayed title and 2023 for the remake respectively. As always in the time of the pandemic, every scheduled date is tentative until proven otherwise.
UPDATE!
January 11, 2022
Tom Henderson, the IGN reporter who initially broke the story about how EA shelved a new Battlefront project in favor of a new single-player game, has indicated that the 2022/2023 release plan for the Jedi sequel is indeed accurate, and that the other single-player game is a story-driven one. He also anticipates that we should expect at least two major AAA Star Wars games every year in the relatively near future:
And like with what @BespinBulletin said – It appears that EA is working on a second Star Wars title, but I wasn't able to get more information. However, it appears to be story-driven/single-player focused (from Nov 21) – https://t.co/0VGxRfnfrk

— Tom Henderson (@_Tom_Henderson_) January 8, 2022
I'm not sure yet. But it looks like there's probably going to be a Star Wars title every 6 months soon.

— Tom Henderson (@_Tom_Henderson_) January 8, 2022
We'll be sure to keep you posted when it comes to more news on the future of Star Wars video games.
Grant has been a fan of Star Wars for as long as he can remember, having seen every movie on the big screen. When he's not hard at work with his college studies, he keeps himself busy by reporting on all kinds of Star Wars news for SWNN and general movie news on the sister site, Movie News Net. He served as a frequent commentator on SWNN's The Resistance Broadcast.