Dave Wolverton, Creator of Dathomir and the Nightsisters, Has Died at 64
We are sad to report that Dave Wolverton, who longtime Star Wars readers will remember as the author of the 1994 Legends novel The Courtship of Princess Leia, has just died. Wolverton's son Spencer announced on social media that his father had a serious fall which required him to be placed on life support. He died yesterday at the too-young age of 64.
Dave Wolverton had a prolific writing career which began in the 1980s. He spent most of his time writing in the science fiction and fantasy genres, sometimes under his real name, and at other times under his pen name, David Farland. His most famous works include his breakout story On My Way To Paradise, The Runelords (a long-running fantasy series), Ravenspell (a fantasy trilogy), and his works within the Star Wars franchise.
While The Courtship of Princess Leia is Wolverton's best-known Star Wars novel, it's far from his only addition to the saga. He also worked on a couple of the Jedi Apprentice novels, which were aimed at younger readers, and many other Phantom Menace tie-ins. If you'd like to learn more about Wolverton's Star Wars writings, you can find a comprehensive list of them here.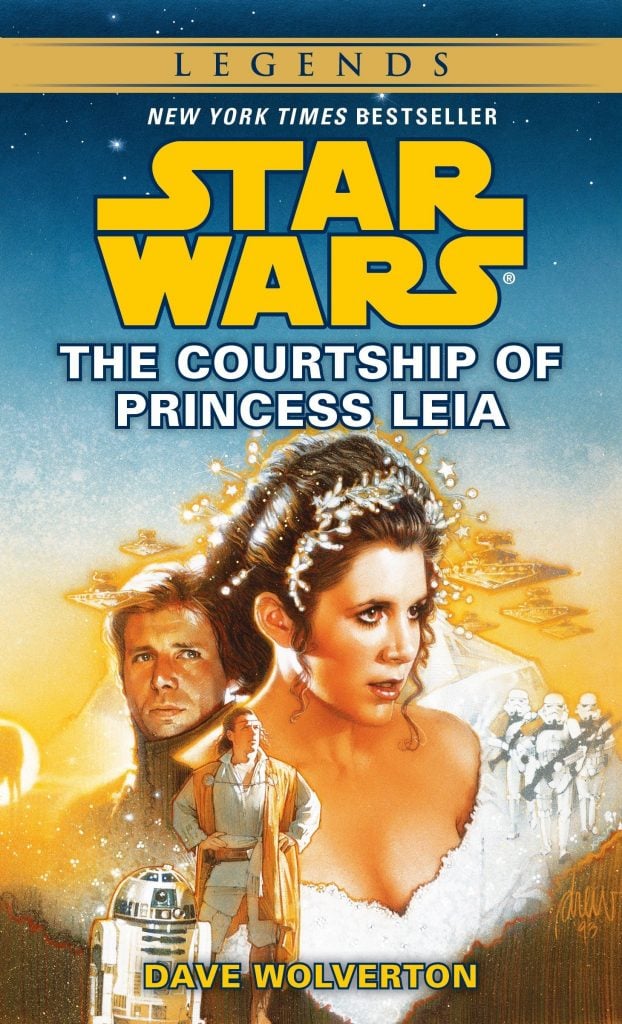 Speaking of Courtship, it's worth noting the substantial impact the novel had on Star Wars lore. That book introduced the planet Dathomir and its inhabitants, the mysterious and deadly Nightsisters. Dathomir and the Nightsisters have since been featured in a number of video games and animated series, including The Clone Wars and Rebels. They even received a quick mention in the most recent episode of The Book of Boba Fett. The Hapes Consortium of star systems also made its debut in Courtship, and it would reappear in many future Legends stories.
Wolverton spent many years as a writing teacher too. He instructed lots of aspiring storytellers who would go on to find great success in their own right, including Brandon Sanderson (Mistborn, The Stormlight Archive), James Dashner (The Maze Runner), Brandon Mull (Fablehaven, Beyonders), Stephanie Meyer (Twilight), and more.
If I may add a personal note to this obituary, I'd like to briefly discuss my own memories of reading Mr. Wolverton's Star Wars novels. Growing up, I read a number of the Jedi Apprentice books, most of which were written by Jude Watson. Until today, I had no idea that Wolverton wrote the first book in the series and co-wrote the third. I also read The Courtship of Princess Leia in high school, when I was on a Star Wars novel reading kick. I regret that I didn't realize until now just how much I've read of Wolverton's work.
We here at Star Wars News Net would like to express our condolences to Mr. Wolverton's family and friends in their time of loss.
Eric has been a fan of Star Wars ever since the age of five (or so) when his parents sat him down in front of a TV with pizza and a Sprite and showed him the original trilogy. He keeps trying to convince more fans to read the amazing 1980s Star Wars newspaper comics by Archie Goodwin and Al Williamson. When he's not reading, watching or playing Star Wars media, he's often enjoying other great fantasy and science fiction sagas or playing roleplaying games with his friends.