'The Book of Boba Fett': New Image and Details on the Series Including How the Dysfunctional Family of Fett and Shand Works
Total Film has just released a brand-new image from the upcoming series The Book of Boba Fett, which debuts on Disney Plus on the 29th. They also spoke with stars Temuera Morrison (Boba Fett) and Ming-Na Wen (Fennec Shand). The two briefly discussed the their characters' dynamic in the show, two lone bounty hunters learning to work together and develop an unorthodox familial bond.
The first reaction happened a year ago, when audiences, still riding the high of Luke Skywalker's return at the end of The Mandalorian season two, were treated to a post-credits teaser announcing the series. In their interview, Total Film asks Morisson about fans' reaction to it:
"I was blown away by the [public] reaction – [it] could have gone either way."
Fett himself was revealed at the end of The Mandalorian Chapter 9, appeared now and again throughout the season, but took center stage once the final credits rolled. That sequence saw Fett and Shand take over Jabba's palace, which had been occupied by Bib Fortuna. The throne will apparently be very important to them according to Ming-Na Wen:
"There's a lack of reverence for that throne. It's now become their home and they're making it their home."
She went on to talk about the dynamics between the two:
"The relationship between him and Fennec is a unique one amongst bounty hunters. Because a lot of times, we're all very solo workers. We don't like collaboration. We don't trust anyone. It's a very dysfunctional family, but it's a family that honors a code of ethics, and there's a certain set of rules that you have to follow and that's the only way that it would work. And being bounty hunters, that's very important. And I think that's why Fennec and Boba, they're from the old school. We believe in those code of ethics and we respect each other for it."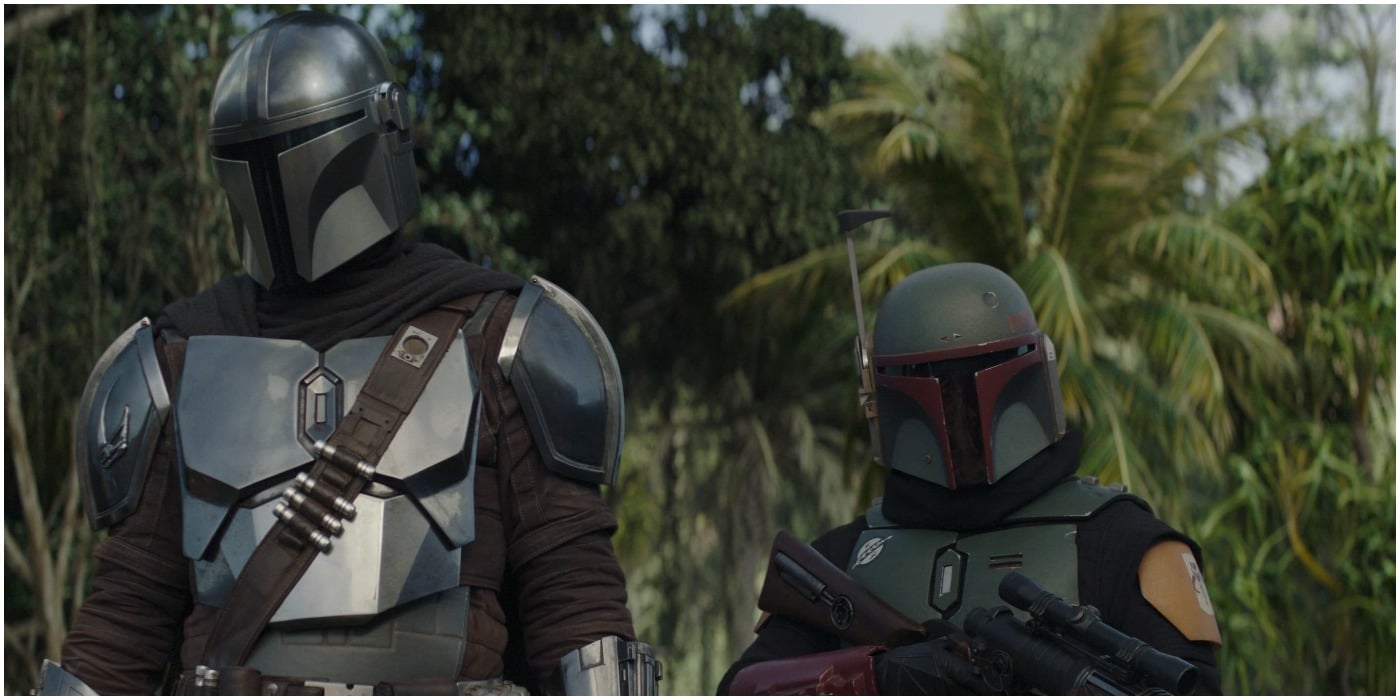 Lastly, they were asked about a possible cameo from their on-screen ally, Din Djarin. Morrison said:
"I can't say anything. but we have some wonderful, colourful things to look forward to. I don't want to say too much about it because we're all going to go on this journey together. And every little bit of information is pretty precious now."
We don't have to wait long to find answers to all of our questions — this is a nice reminder that a new Star Wars series is coming out in a little over three weeks. It's a great time to be a Star Wars fan! Keep checking in daily for all our coverage of The Book of Boba Fett, including reviews of the episodes the day they come out.
SOURCE: Total Film 
Miguel Fernández is a Spanish student that has movies as his second passion in life. His favorite movie of all time is The Lord of the Rings, but he is also a huge Star Wars fan. However, fantasy movies are not his only cup of tea, as movies from Scorsese, Fincher, Kubrick or Hitchcock have been an obsession for him since he started to understand the language of filmmaking. He is that guy who will watch a black and white movie, just because it is in black and white.
John Hoey is the Lead Editor and Senior Writer for Star Wars News Net and the host of The Resistance Broadcast podcast
"For my ally is the Force, and a powerful ally it is."