Review – Five Stories of the Calm Before the Storm in IDW's 'The High Republic Adventures' Annual 2021
IDW brings together all five High Republic authors for this very special annual. Most stories take place in the calmer days of the Republic, some with ominous foreshadowing of what lay ahead. This issue is a thank you to the authors themselves and to readers who manage to keep up with all the novels and comics in this era. Claudia Gray, Charles Soule, Justina Ireland, Cavan Scott, and Daniel José Older give us a proper send off to 2021. SPOILERS AHEAD….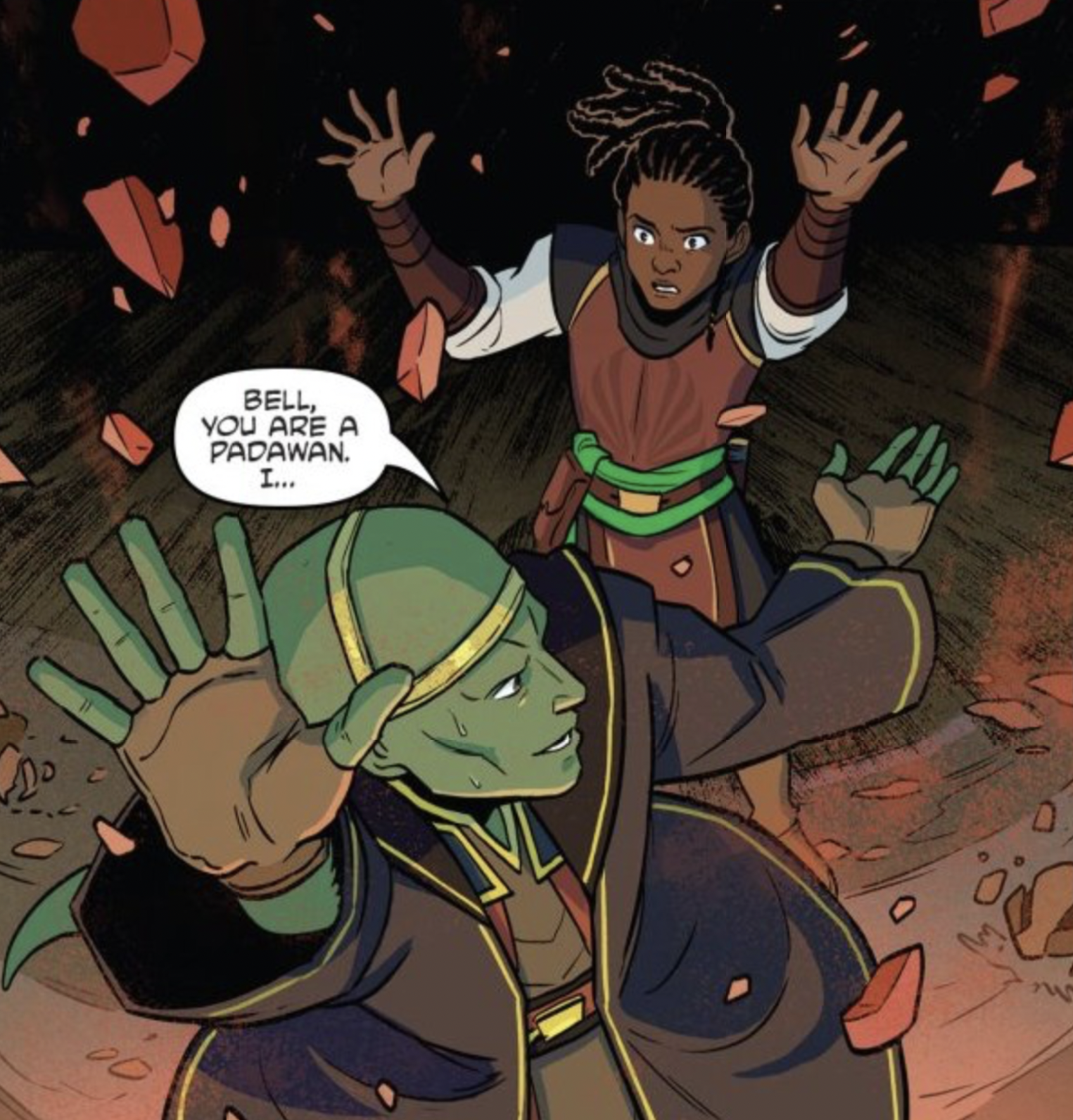 "Set for Life" by Charles Soule and artist Sam Beck kicks off the annual. It's bittersweet to see Loden Greatstorm when we know the fate waiting for him. His Padawan, Bell Zettifar, accompanies him on a local rescue mission. A mine is collapsing, and, with many droid casualties, the locals fear for the sole prospector still deep inside. When Loden and Bell reach him, he won't budge because of his greed. When the mine begins to collapse, Loden uses the Force to propel Bell out of the mine. Eventually, Loden and the miner emerge, with the Jedi noting to his apprentice it's not their job to fix stupid. Loden's determination to protect Bell is touching, highlighting their bond and the tragedy yet to come.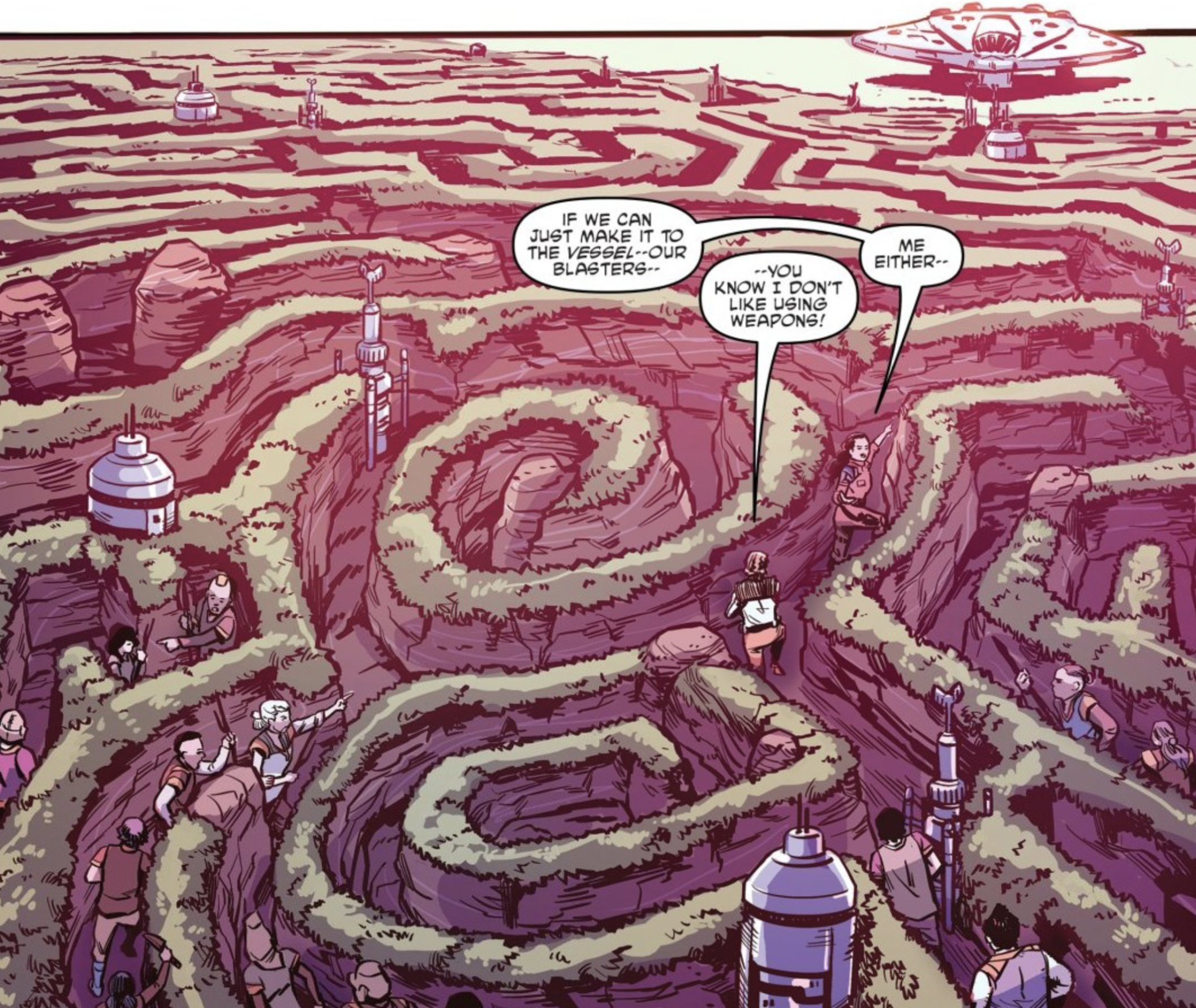 Claudia Gray and artists Jason Loo & Megan Huang contribute "No Stone Unturned". Shortly after the events of Gray's Into the Dark, Leox Gyasi, Affie Hollow, and Geode find themselves on the run after a job goes sideways. Hired to steal a valuable gem, the locals pursue them through this maze. The art by Loo and Huang is beautiful. Once the crew of the Ship realize how important this gem is, they return it to the local population. I won't ruin the delightful ending, but let's just say if you're a Geode fan, you'll be thrilled!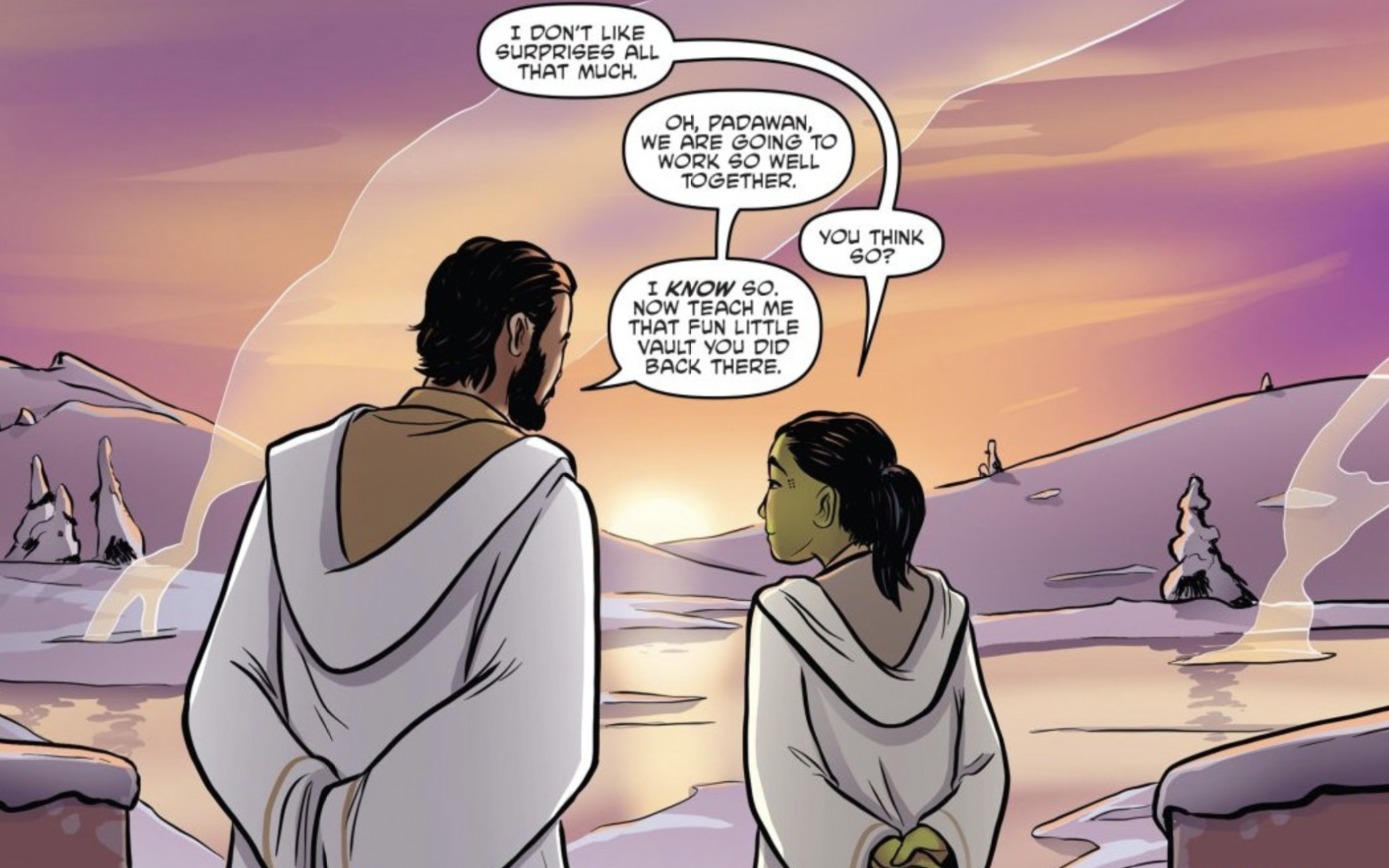 "First Mission" by Justina Ireland and artist Yael Nathan allows us to see the first meeting between Stellan Gios and Vernestra Rwoh. Vernestra is one of my favorite characters, so I welcome this introduction of Padawan to master! Before Vernestra became the youngest Jedi in the galaxy far, far away, she regularly bested her master in lightsaber sparring. The duo's first mission involves Jabba the Hutt getting violent after taking offense to a forbidden berry on his dinner plate. Stellan and Vernestra are able to defuse the situation while revealing his more sinister plans to the local officials. Their intervention temporarily puts a halt in the plans of the aspiring crime lord.

In "Crash and the Crew Do What They Do" by Daniel José Older and artist Jesse Lonergan, an assassination attempt is foiled. We meet Crash, who leads a security team responsible for the safety of Chancellor Soh. She and her dynamic team thwart an attempt on Soh's life in a very short story. Though her team is relieved with their success, Crash is concerned this is only the beginning. I hope to see more of these characters, since this is barely a glimpse.
Porter Engle fans, Cavan Scott and artist Stefano Simeone have you covered in "The Haul". This seems to be the most current story in the High Republic timeline, with Engle coming face to face with Lourna Dee herself. Engle disrupts a Nihil raid, taking him away from his stews and other culinary delights. We know from Light of the Jedi, when Engle is ready to put down his ladle and to pick up a lightsaber, the Nihil should beware. Not surprising, Lourna abandons the one who thinks he's a mastermind. Unfortunately for him, you don't outsmart Lourna Dee, and you don't outfight Porter Engle.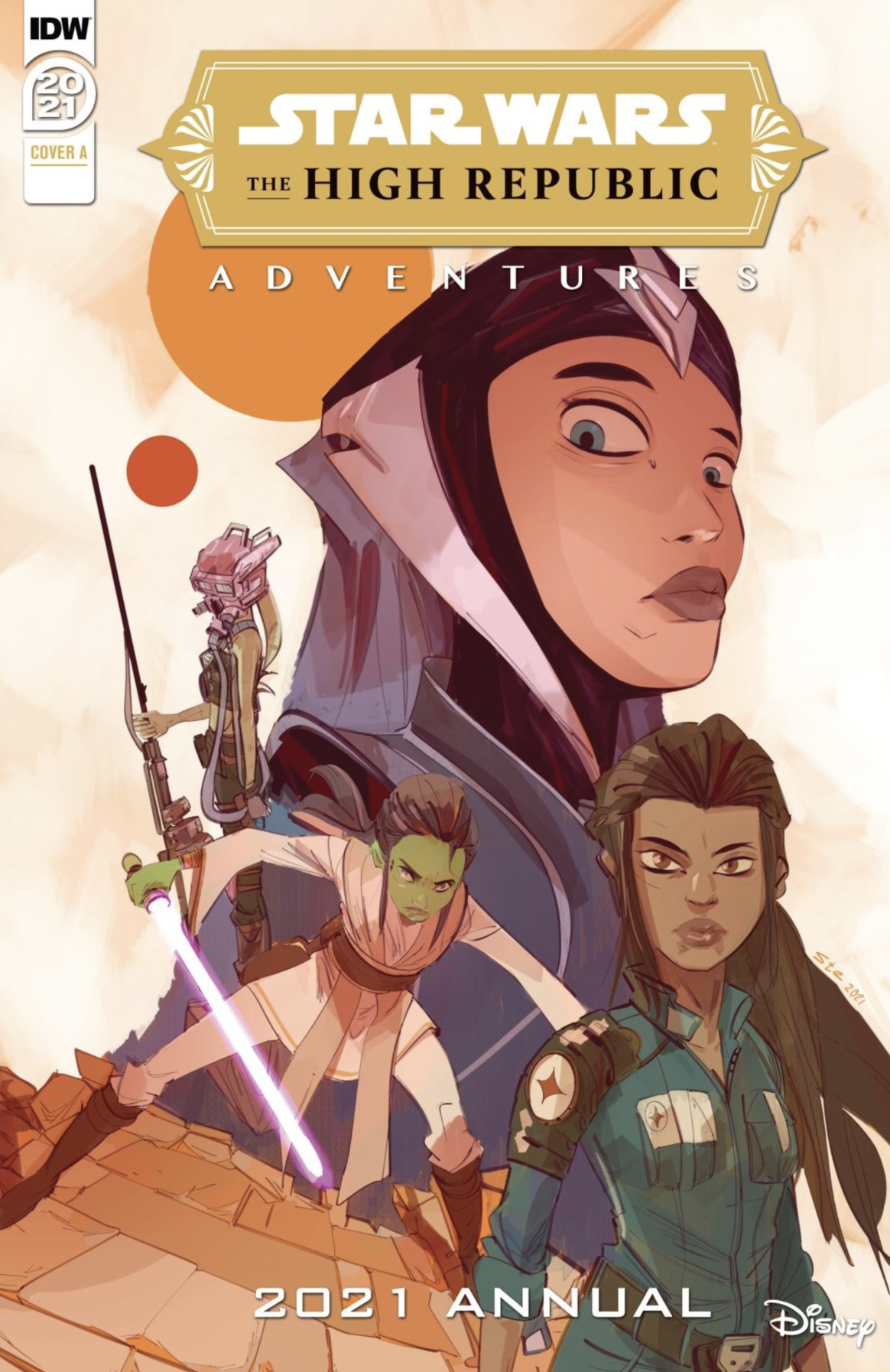 If you've been keeping up with the juggernaut release schedule of The High Republic, these authors are here to reward you. If you haven't, no worries! There is something for everyone in this annual. It should be noted this is one of the last IDW High Republic (and Star Wars) issues, as the Adventures series will find a new home in Dark Horse next year. IDW has done a stellar job with Star Wars, and this issue is no exception. Treat yourself to The High Republic under their care one last time, and bask in the love these authors poured into this issue.
RATING: 7.5/10
Kyle Larson lives in Portland, Oregon. When he's not running trails, he's reading and writing.