New 'The Book of Boba Fett' Clip Is 40 Uninterrupted Seconds from the First Episode
The marketing campaign for The Book of Boba Fett is ramping up as the release date gets closer and closer, and at this point, Lucasfilm is releasing new spots every other day. However, this piece is something we hadn't seen before — People.com just released 40 uninterrupted seconds of footage from the opening minutes of the show. Check it out on their site.
The new clip sees Boba Fett and Fennec Shand walking through a town in Tatooine and discussing how they intend to rule both Jabba's palace and Tatooine's underworld. It features a couple of familiar lines that we already saw in the official trailer, though it now puts them into context. For instance, Fett said:
"Jabba ruled with fear. I intend to rule with respect."
In the trailer, the line was played through voice-over, and it wasn't clear if he was talking to Fennec Shand or other mob bosses. We now know it was Fett discussing his strategy in an informal way with Shand, which then leads to the next line:
"Speak freely."
This was the final line of the trailer, where Fett said it with the mask on, and it was implicit that he said it sitting on the throne. It's possible that they just decided to sound-edit that line into the end of the trailer because it enhanced the flow of the dialogue and still managed to sell audiences on the premise of the show, or he might just say the line twice.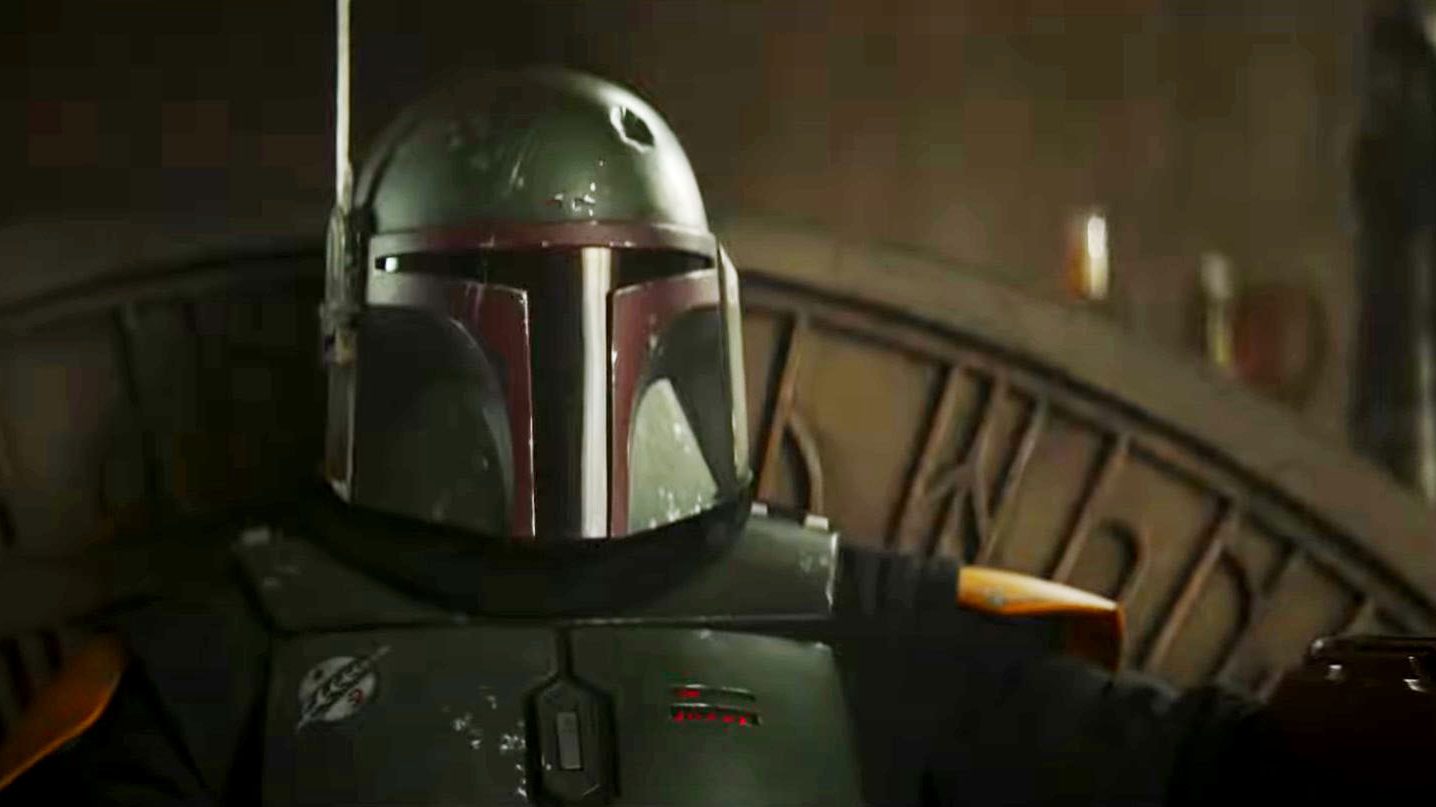 As far as context goes, it's pretty clear this is from the very beginning of the show. One could see it being the very next scene after the opening. Showrunner Robert Rodriguez told The Hollywood Reporter last week that, in the trailer and subsequent TV spots and clips, they would be only using material from the first half of the first episode, to keep the secrets of the second half under wraps for as long as possible.
We will get to discover those secrets by ourselves in just a few days, when The Book of Boba Fett premieres on December 29, on Disney Plus. Make sure to check out StarWarsNewsNet's episode reviews, as well as The Resistance Broadcast's The Mando Fan Show, which will be returning this year for the new adventure.
Miguel Fernández is a Spanish student that has movies as his second passion in life. His favorite movie of all time is The Lord of the Rings, but he is also a huge Star Wars fan. However, fantasy movies are not his only cup of tea, as movies from Scorsese, Fincher, Kubrick or Hitchcock have been an obsession for him since he started to understand the language of filmmaking. He is that guy who will watch a black and white movie, just because it is in black and white.