Ming-Na Wen Talks 'The Book of Boba Fett': Discusses Playing Both the Good and the Bad Guy
We have less than a month to go before the highly-anticipated debut of The Book of Boba Fett on December 29th. While plot details are being largely kept under wraps, we do know the broad strokes of what we'll be seeing over the course of the seven episode series. One person who hasn't been shy about their excitement for the show is lead actress Ming-Na Wen, who is playing Fennec Shand alongside Temuera Morrison's Boba Fett. Wen has openly talked about promoting the show already on her social media accounts. Now, Wen is speaking in the Winter 2021 edition of Disney twenty-three magazine — credit to The Direct for acquiring the interview.
The Book of Boba Fett centers around Shand and Fett as they navigate a treacherous landscape on Tatooine after Jabba the Hutt's death, attempting to lead the underworld scene into a brighter future. The teaser trailer and TV spots that have been released so far indicate that this doesn't go according to plan. In the interview, Wen discusses another core piece of the show. That being her relationship with Fett and their partnership. She said:
"Well, there's a partnership between the two of them [Fennec and Boba Fett], for sure. They're bonded by the fact that they both lived through a near-death experience. And there is a sense of code that they both abide by."
In season one of The Mandalorian, Fett saved Shand from certain death, leading to the beginning of their relationship. While their actions in season 2 of the show are seen as heroic, Wen goes on to imply that we should not continue to expect the pair to be completely heroic in their actions going forward. Wen had this to say:
"So it's going to be really interesting to see how their dynamics grow in The Book of Boba Fett. I think that's all I can say. The rest is, you have to watch. Not that they're the bad guys. They're not that good either."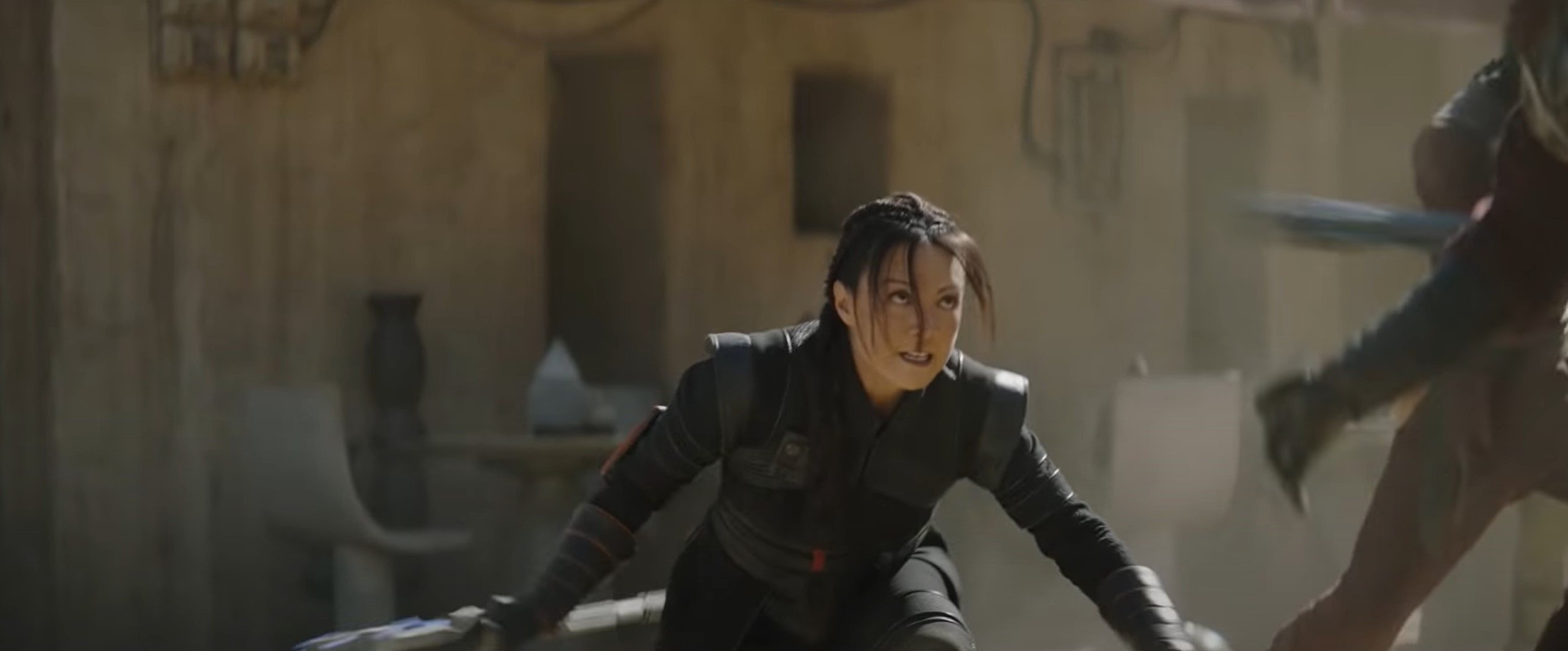 The two are bounty hunters at heart. Most bounty hunters in Star Wars aren't generally seen as the good guys. But in The Book of Boba Fett, we know they are trying to change that. Wen categorized their characters as anti-heroes and mentioned that part being fun to play with as an actress, saying:
"We are the anti-hero. I like playing an anti-hero. You get away with more, I think."
The conversation then shifted to Temuera Morrison and how much she loved working with him. She said:
"Temuera is spectacular. In some way, he's the opposite of me, which is good, because he's less of a nerd than I am. He appreciates the work that goes into everything, and I geek out at everything."
We'll see how well the work Fett and Shand are doing to repair this part of Tatooine works out, and how their partnership grows when the show debuts on Disney Plus later this month.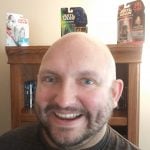 Nate uses his love for Star Wars and movies in general as a way to cope with the pain of being a Minnesota sports fan. When he's not at the theater, you can usually find Nate reading a comic, listening to an audiobook, or playing a Mario video game for the 1,000th time.