'Han Solo & Chewbacca' Ongoing Comic Series Announced by Marvel
Marvel has announced a new series featuring our favorite scoundrel and his companion. Han Solo and Chewbacca will be getting their own ongoing series starting in March 2022, simply titled Han Solo & Chewbacca. The series will take place a before A New Hope but after Solo: A Star Wars Story.
The series was announced by StarWars.com with a brief synopsis:
Written by Marc Guggenheim and penciled by David Messina, the monthly comic follows Han and Chewie a few years before the events of Star Wars: A New Hope, as the duo teams up with Greedo — in better times, apparently — on a heist for Jabba the Hutt.
Here is the full cover for issue #1: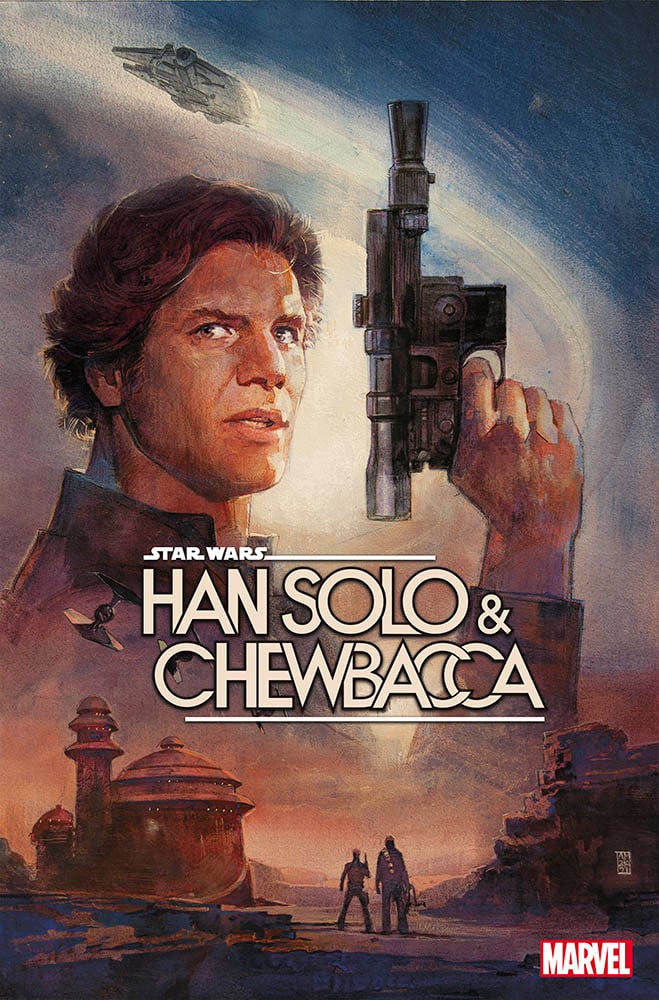 Writer Marc Guggenheim's previous Star Wars work includes writing on the Age of Republic and Age of Rebellion comic series. StarWars.com sat down Guggenheim to discuss the series. Guggenheim is meeting Han at an interesting time in his life, saying:
"One of the things I've been playing with is the tension between the "hopeless romantic" Han reveals himself to be at the end of Solo and the hard-bitten cynic we meet in Episode IV. To be very reductive about it, I've searched for opportunities to force Han to choose between his lesser and greater angels."
Han Solo isn't going to face these "opportunities" alone. Chewbacca is always going to be by his side. Guggenheim touched on this and even gave a tidbit on a special issue from the point of view of the Wookiee:
"Chewbacca's been alive hundreds of years longer than Han. He tries to offer Han the benefit of his experience, to offer a more evolved perspective on things, but Han usually goes his own way. And the thing is, Chewie is just fine with that. He's good to go with the flow and let Han call the shots because he knows that, no matter what, Han's got his back. Chewie's an interesting character to write, obviously, because he only speaks Shyriiwook, so a lot of this I have to get out by dint of the circumstances Han and Chewie find themselves in, as well as Han's reactions to what Chewie is saying. I'm gonna be doing a future issue exclusively from Chewbacca's point of view, so that should be a lot of fun. Hopefully, we can get into Chewie's head in a way we never have seen before."
As mentioned above, the kickoff story features Han teaming up with Greedo, which should be an interesting dynamic given we know how it pans out later. He compared the first issue to a classic movie:
"At its most basic, the story is Butch Cassidy and the Sundance Kid but with Han and Chewie as Butch and Sundance. In the first issue, Jabba the Hutt gives them what should be an easy job: Steal something and bring it back to him. But the job turns out to be anything but easy as everything that can go wrong promptly does."
One thing that has been unpredictable lately in regards to Han Solo-related stories is who pops up. War of the Bounty Hunters saw Solo's lost love Qi'ra coming back, and now Guggenheim is teasing his own crazy twist at the end of the first issue. He also talked about connecting his story to others in this era of Star Wars comics:
"Whenever I work with someone else's intellectual property, I always strive to have my cake and eat it too. It's Star Wars, so of course I want to play with the toys in the toy box. For example, in issue one, Jabba sends Greedo on the job with Han and Chewie, and we get a better sense of why there's so much animosity between them in Episode IV. T'Onga from Bounty Hunters is also part of the story, along with a few other characters who have been established in the comics. Then there's the character who we meet at the end of issue one, who no one will see coming."
There's no way it's Qi'ra again, right? Who else is in Han's past that could appear and complicate things? We'll have to see come March when the first issue releases.
StarWars.com also revealed a number of issue #1 variant covers which you can check out below: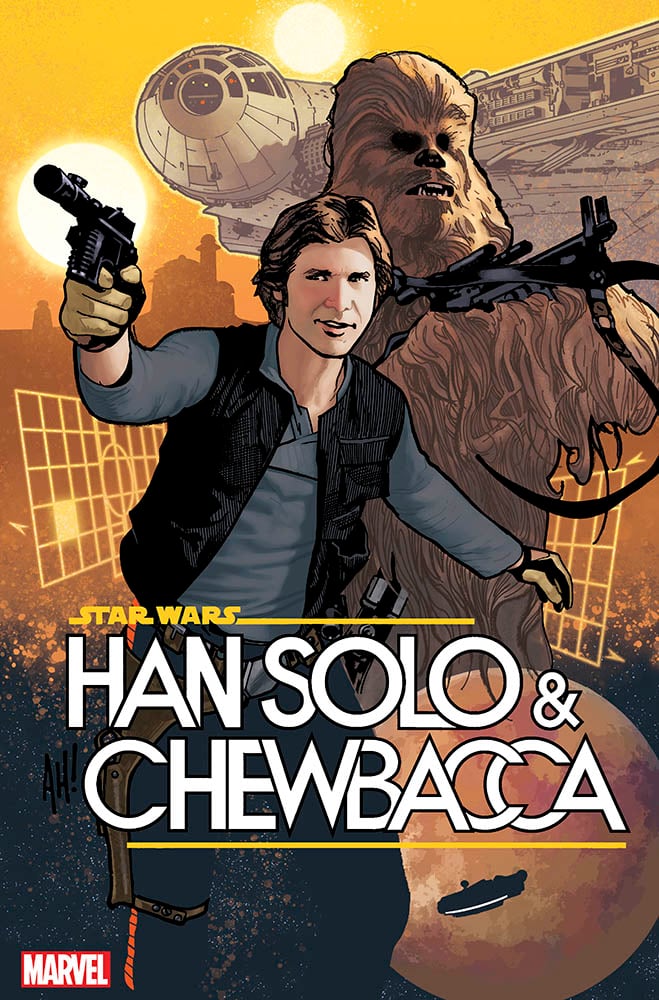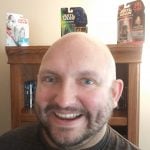 Nate uses his love for Star Wars and movies in general as a way to cope with the pain of being a Minnesota sports fan. When he's not at the theater, you can usually find Nate reading a comic, listening to an audiobook, or playing a Mario video game for the 1,000th time.