Adam Driver Reflects On 'Star Wars'; Returning Depends on "What the Future Will Bring"
A new interview with Adam Driver explains how he feels about his experience with Star Wars, briefly noting that he is interested in the future of the franchise – whether he's involved with it or not.
In an interview with the French magazine Premium (hat tip r/StarWarsLeaks) as part of the promotional tour for his recent film House of Gucci, Driver was asked about whether or not he was effectively "over" with Star Wars now that he's finished a trilogy of films. He offered a response that did not commit to, or disconfirm, plans to return to the galaxy far, far away as the son of Han Solo and Leia Organa, but at the very least, it does not sound like he is opposed to the idea:
"As ever, it's a case of seeing what the future will bring, but whether I am there or not, Star Wars was and is always surreal… I still feel in awe of haiving been part of [the franchise], and that will never change. I remember working very hard not to be distracted by the fact that I was walking next to Harrison Ford and just pretending that this was another acting job in a regular movie."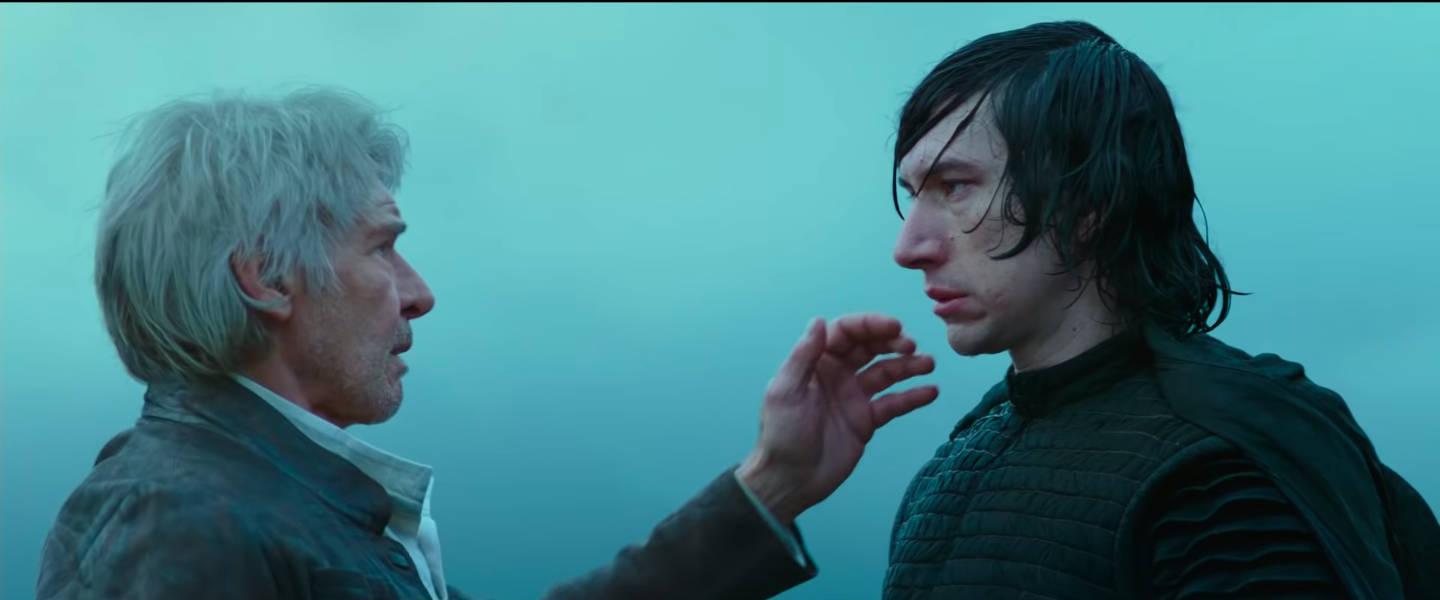 He also brought up how being involved in a high-profile franchise like Star Wars, compared to having a lot of work on independent films, was a life-changing experience:
"It's not changed my life in a bad way, or in a way where I feel I have lost a part of myself… I am content with how it's played out, and I don't feel negatively impacted by what has obviously been a big elevation in my career. But I can see how that does happen to some people, and it's the risk you take when you put yourself in the spotlight."
Whether or not Adam Driver will ever take part in Star Wars again remains to be seen, but Lucasfilm President Kathleen Kennedy seemed to indicate that there will be future opportunities to tell stories with characters introduced in the sequel trilogy. It's anyone's guess if Kylo Ren/Ben Solo is going to be a part of those plans, and if the actor who brought that character to life will return to the part, particularly since the character becoming one with the Force at the very end of The Rise of Skywalker indicates that future appearances might be complicated. In any case, Driver's latest film, House of Gucci, is now playing in theaters.
Grant has been a fan of Star Wars for as long as he can remember, having seen every movie on the big screen. When he's not hard at work with his college studies, he keeps himself busy by reporting on all kinds of Star Wars news for SWNN and general movie news on the sister site, Movie News Net. He served as a frequent commentator on SWNN's The Resistance Broadcast.