'Thrawn Ascendancy: Lesser Evil' Debuts New Excerpt, Timothy Zahn Says It Will Be His Last 'Star Wars' Book In a While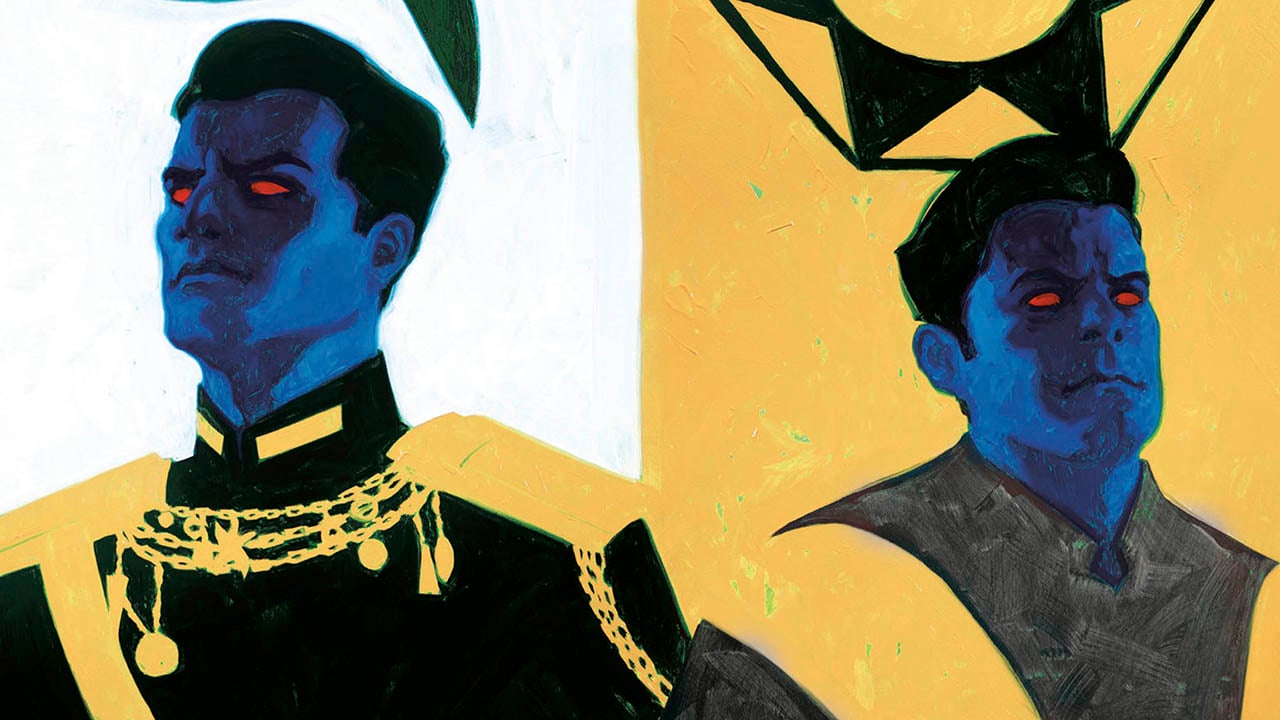 Timothy Zahn is getting ready to launch his third and final book in the Thrawn Ascendancy trilogy, as Thrawn Ascendancy: Lesser Evil is coming out next week, on November 16. So far, we've had two excerpts from the book, and today, Polygon debuted the third one, along with an interview with the author himself.
About the overall trilogy, Zahn told Polygon the following:
"[The goal of the trilogy] was to show another chunk of Thrawn's life, and his part in the Chiss Ascendancy out in the Unknown Regions. Part and parcel of that was the chance to build the Chiss culture […] the building of the how the politics work, how the families work, and then putting Thrawn in the middle of all of it. And as you world build, you always find things you weren't expecting, as you do the consequence testing. 'If the culture does this, what are some of the consequences down the line?' And that's always fun and rewarding, too."
Of course, if we know one thing about Thrawn in Star Wars lore is the fact that he's been written by many authors besides Timothy Zahn himself, who created the character in the 90s. Those writers include, of course, Dave Filoni, who introduced the character in animated form in Star Wars: Rebels and dropped his name in Chapter 13: The Jedi, in The Mandalorian. About the many takes on Thrawn, the author said:
"Things like that that had been suggested elsewhere […] I suspect those were propaganda things that just deliberately lied to, to people and the rest of the galaxy, just keep them off balance!"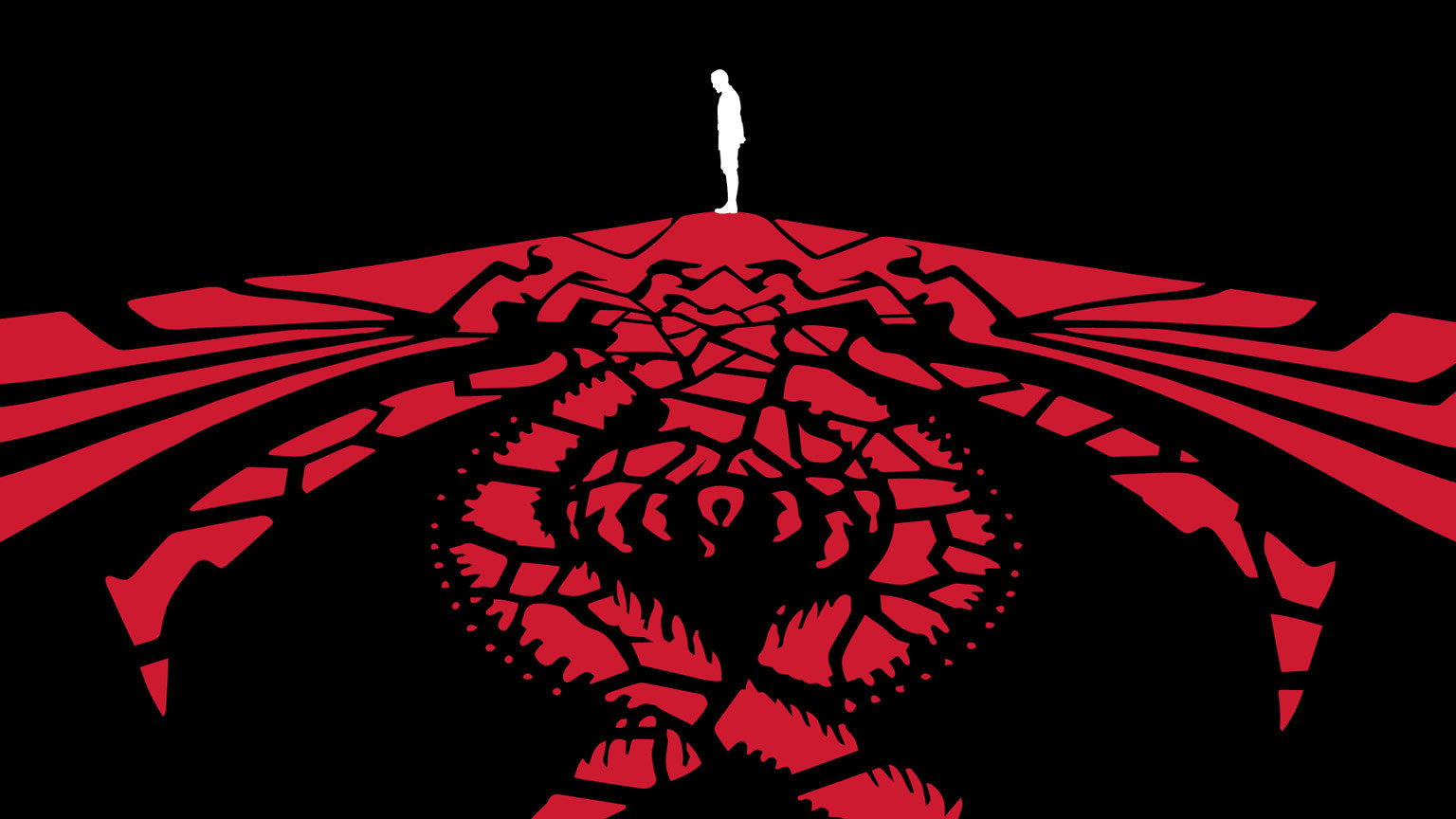 One of the many things highlighted in the new trilogy is the vast array of characters surrounding Thrawn in his early days. About this, Zahn said:
"I know people want to read about Thrawn, but he doesn't do all these things in a vacuum. It's not that he's not like Superman, who can do everything by himself. And I wanted to build a cast of characters — some of whom appreciate him, some of whom put up with him, some of whom hate his guts all the way — and just put those in and say "We don't like Thrawn but he's good at what he does. And bottom line is we are all Chiss together."
One of these characters is Captain Roscu, who appears in the new excerpt. Zahn had this to say about her:
"She is not Thrawn. She does not like Thrawn. She has gone up against him a couple of times. And in her mind, she has lost every time. Now the reader gets the chance to see what actually happened — did she lose or did she decide to choose defeat? The idea is always to flesh out any of these characters — either the the ones you consider the good guys, the bad guys, or the ones you don't necessarily like but you understand where they're coming from. Try to make them all feel like real people to the readers."
According to the interview, this will be Zahn's last Star Wars book in a while, despite the fact that the author still has more ideas in his head. The end of Lesser Evil would tie in directly into 2017's Thrawn. Of course, there is still an unexplored era, a nine-year gap in Thrawn's timeline, but to see that, we'll have to wait until the live-action shows come out. He said:
"I'm hoping there will be opportunities to write books in that era. Until then, I've basically told all of Thrawn's story […] and I'm treading water at this point. But it's nice warm water!"
Now, here's a chunk of the new excerpt, but make sure to head over to Polygon to read the rest:
Clarr family captain Clarr'os'culry was in her office, working on her second cup of hot caccoleaf, when she got the alert that an alien ship had arrived over Rhigar.

She was at the Clarr homestead defense center in thirty seconds flat. "Duty officer?" she invited briskly as she strode to the command chair in the middle of the ring of displays and sat down.

"Single alien warship moving into high orbit," Lieutenant Clarr'upi'ovmos replied, just as briskly. "Configuration and size match the battle cruiser that was reported over Avidich two days ago. The three Clarr destroyers that were in that sector are moving to intercept, and the two frigates have taken up equatorial guard positions in case this is a feint or first of a two-prong. System Patrol's ships are moving into backup positions."

Roscu nodded, running her eyes over the displays. Battle cruiser wasn't so much a specific class as it was a convenient label for midsized alien ships until their capabilities could be better defined. In this particular case, factoring in the earlier reports from the Mitth Patriel on Avidich, she would tentatively place it between a Chiss frigate and a heavy cruiser, probably at the smaller end of that range. If it decided to be a problem, the patrol ships plus the Clarr destroyers orbiting Rhigar ought to be able to handle it. "No indication of hostile intent, I presume?"

"No, ma'am," Rupiov said. "And the destroyers report the alien weapons are peace-sealed. They've hailed us in Meese Caulf, Taarja, and Minnisiat, but I assumed you'd want to respond to them in person."

"Yes, I would," Roscu confirmed with a flicker of satisfaction. It had taken a while to whip the homestead defense forces into shape when she'd first taken this job, but they were finally starting to act like proper military professionals. Rupiov in particular was rapidly becoming an excellent second-in-command. "Did they sound particularly fluent in any of the languages?"

"Their Taarja was probably the clearest," Rupiov said. "Unfortunately, that's the hardest for most of us."

"We didn't do things in the Expansionary Defense Fleet because they were easy, Lieutenant," Roscu said tartly. "We did things because they needed to be done. Give me comm."

"You have comm, Captain."

Roscu cleared her throat. "This is Captain Roscu, commander of the Clarr family homestead defense force," she said in Taarja, trying not to wince. It really was an unpleasant language for the Chiss vocal apparatus. "Identify yourself, and state the purpose of your visit to the Chiss Ascendancy."

"I am called Jixtus," an alien voice came back, raspy yet strangely melodious. The Taarja words were clear and precise, but there was a hint of a strange accent beneath them. "I travel with Generalirius Nakirre aboard the Kilji warship Whetstone. I've come to your world to deliver your Patriarch a warning."
Thrawn Ascendancy: Lesser Evil comes out on November 16, but is already available to pre-order here. Look forward to our review too.
Miguel Fernández is a Spanish student that has movies as his second passion in life. His favorite movie of all time is The Lord of the Rings, but he is also a huge Star Wars fan. However, fantasy movies are not his only cup of tea, as movies from Scorsese, Fincher, Kubrick or Hitchcock have been an obsession for him since he started to understand the language of filmmaking. He is that guy who will watch a black and white movie, just because it is in black and white.