'Star Wars: Tempest Runner' Audiobook To Get Hardcover Release in Script Form
The third foray of Star Wars into audiobooks, Star Wars: Tempest Runner (The High Republic), will get a hardcover release in script form. The audiobook written by Cavan Scott has been available for download since August 31, and today StarWars.com announced that the hardcover version will arrive on March 1, 2022.
In addition to the dialogues and narration notes, the book will include the author's stage direction, notes, and written sound effects. Scott shows us his excitement for his second audiobook in the Star Wars canon, and he shares some of his opinions on the importance of this book:
I'm really excited that Tempest Runner is following in the steps of Dooku: Jedi Lost and Doctor Aphra in getting a physical script book edition. Not only is it useful for the kind of people who need to know exactly how character's names are spelled (and yes, and I am definitely one of those people), it's also really important for folk with a hearing impairment. Now everyone can share Lourna Dee's story, while also getting a little glimpse behind the curtain of how we make these audio adventures.
Take a look at the cover of Tempest Runner below:
Cavan Scoot had already written Dooku: Jedi Lost in audiobook form, released with a full cast of voice actors and sound effects. Besides, Sarah Kuhn's Doctor Aphra had been released as well — both audiobooks were also published in hardcover format by Del Rey. These three books are part of the canon established by Disney, and are the only ones that follow the story model created to be heard (preferably).
If you don't have time to listen to the audio drama, you can go to our YouTube channel and watch Kyle and James breaking the story down for you. You can also read Kyle's review here. Beware of SPOILERS in both cases. To purchase the audiobook you can go here, and you can pre-order here the hardcover version too.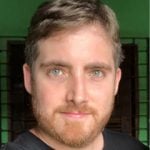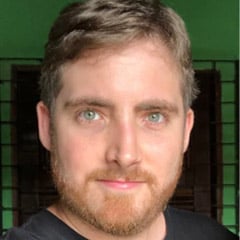 Clovis Bezerra has been a Brazilian Star Wars fan for as long as he remembers. When he's not working or with his family, he most definitely is reading a book or watching a movie.