Life Day Officially Comes to Star Wars: Galaxy's Edge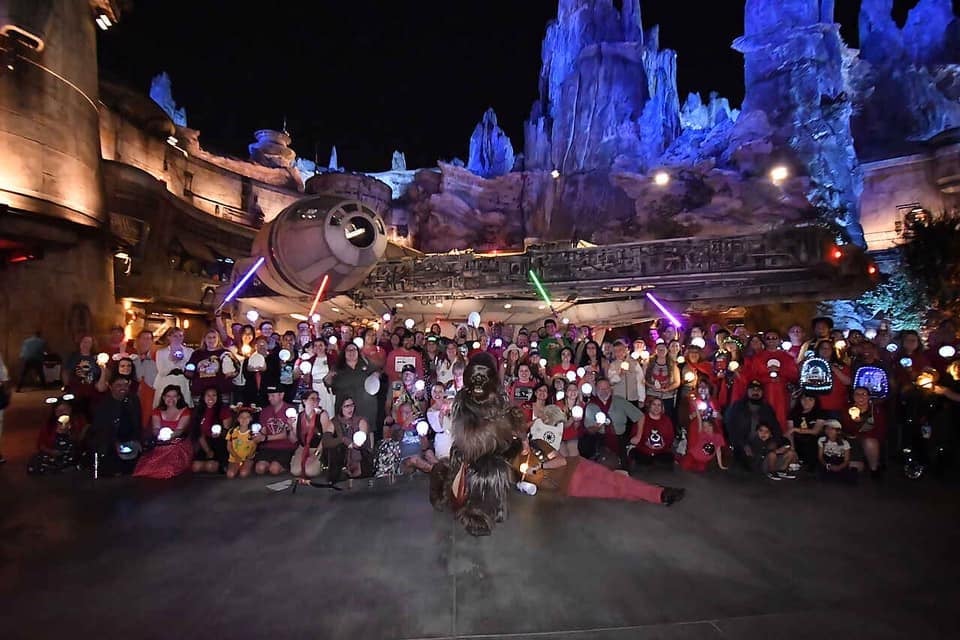 On November 17th 1978, much to the chagrin of Star Wars creator George Lucas, the CBS Broadcasting network released The Star Wars Holiday Special upon a world ravenous for more content from that galaxy far, far away… What audiences got was two hours of a very interesting variety show starring celebrity television staples such as Art Carney, Bea Arthur, and Harvey Korman, a cartoon that introduced the world to Boba Fett two years before he would appear in The Empire Strikes Back, and an introduction to the wookiee holiday of Life Day. Now, several decades later, the holiday celebration unofficially celebrated by fans is officially coming to Star Wars: Galaxy's Edge at Disneyland in Anaheim.
When Star Wars: Galaxy's Edge opened in the late summer of 2019, many guests flooded the Park and the land dressed in near-costume-like bounding, showing off their homemade datapads and living their best Batuu lives. When November 12th 2019 rolled around, many guests showed up wearing the traditional red and carrying custom made Life Day Orbs, and gathering around the Millennium Falcon to sing and make merry. While any guest that day not familiar with the infamous television special might have been very confused by this revelry, to those in the know, this was a fun gathering of kindred spirits.
Last year, during the Holiday season, Disney+ released The LEGO Star Wars Holiday Special, starring blocky versions of the characters from the most recent trilogy of films in the Skywalker saga. Now, with the Parks in Anaheim open once more and gearing up for the greater Holiday Season, Disneyland is officially recognizing this most sacred of days to the wookiees.
While no information has been released regarding official merchandise, Disney has unveiled a list of specific Life Day food and beverages that can be found around Black Spire Outpost:
Oga's Cantina
Pork Belly Slider Skewer – $15.00
 (Pork Belly, Bao Buns, Zucchini Sauce, Calabrian Chili Compote, Za'atar Spice)
Gin-Huckleberry Cocktail – $18.00
 (Refreshing Blend of Gin, Elderflower Liqueur, with flavors of Ginger and Huckleberry, garnished with Sweet Hibiscus Flower)
Docking Bay 7 Food and Cargo
Pork Broth Noodles – $15.49
 (Angel Hair Pasta with Bok Choy, Mushrooms, Roasted Pork and Yuzu-Tomato Compote in a
Pesto-Tonkotsu Broth)
Kat Saka's Kettle
Potato Hand Pie – $6.79 
(Tikka Masala-spiced, with Mint-Cilantro Yogurt Sauce)
Black Sesame Macaron – $5.49
 (Toasted Macaron, Passionfruit Buttercream, and Sesame Praline)
These treats will be available starting on November 12th, so enjoy them while you can. Hopefully, with more mainstream interest in this holiday, and by the grace of the spirits of Bea Arthur and Harvey Korman, this celebration will continue to grow year after year.
"This holiday is yours, but we all share with you the hope that this day brings us closer to freedom, and to harmony, and to peace. No matter how different we appear, we're all the same in our struggle against the powers of evil and darkness. I hope that this day will always be a day of joy in which we can reconfirm our dedication and our courage. And more than anything else, our love for one another. This is the promise of the Tree of Life." – Princess Leia Organa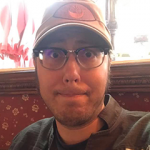 Born and raised in sunny Southern California, Colin grew up an avid fan of Star Wars, Disneyland, and so many more pop-culture staples. After spending some time as a character at a well-known theme park, he spent some time attending college in the UK. Colin now lives with his wife and dog just down the road from the Happiest Place on Earth and divides his time between family, friends, gaming, and writing horror stories and think pieces on cinema.